Yr 2 - W.B. 18.01.21
***UPDATE***
The Wingham Wildlife Dinosaur Tour has been rescheduled for this Friday at 11am.
Head on over to their Facebook page to watch and ask questions!
Wow - It's week three of Home Learning already, they are whizzing by!
We hope you have been enjoying learning all about our new Topic, Deadly Dinosaurs! Unfortunately, because of the poor weather, the tour at Wingham was postponed, we are hoping it will take place this week - we will keep you updated!
At the bottom of this page you will find a weekly overview of learning as an attachment.
On the blue side tab at the side of this page, you will find resources sections for each subject, please take a good look around to find everything you need.
We have absolutely loved having many parents emailing us with photos of what you have been getting up to at home, we are so proud of you all! Take a look in our photo gallery to see if you can spot yourself!
We would like to start this week with some big celebrations!

The following children have been accessing Bug Club regularly and completing lots of book quizzes - well done, you are all superstars!
Damon Isabella Henry Bella Ava H Annabelle Lily Darcey Henry C Loreen Rose-Ivy Ethan Freddie Felicity
Auden Sophie S Amelia-Rose Zachary Kyle Florrie Zander
Don't worry if your name is not here this week, make a real effort to log in every day and we are sure we will be celebrating your success very soon - come on team!
We have some KS1 birthdays to celebrate this week!
Sending special wishes to:
Dylan and Henry!
Also, Emily for last week!
We hope you all have great days!
This week, we were contacted by Blue Peter with exciting opportunities for you, take a look at what they had to say:
"We have launched Blue Peter on YouTube at CBBC and we were wondering if your pupils and parents would be interested in this, for entertainment outside of home-schooling hours now we're in Lockdown.Blue Peter is the longest running kids TV show in the world and we are uploading videos to it that are suitable for 5-11 year olds. We have world record breaking challenges, arts and crafts, environmental videos, cooking and baking how tos, inspirational films, gaming, celebrity appearances, dance routines and music performances. We also feature ways of getting a Blue Peter badge, behind the scenes footage and extra content about our incredible presenters Adam, Lindsey, Mwaksy, Richie and Henry the Blue Peter dog.
If you think your pupils would be interested in this, please do send this out to your parents and ask them to subscribe to https://www.youtube.com/bluepeter - (it's obviously completely free to subscribe!) and don't forget to watch the live programme on CBBC at 5.00pm every week, or on BBC iPlayer."
Did you know on CBBC there are lots of episodes of 'Deadly Dinosaurs with Steve Backshall'? We have watched some in school and found out some amazing facts! Click here to watch!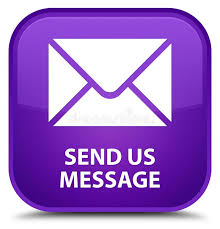 As always, the Padlet message board is available for you to contact us by clicking here and adults are welcome to email teachers:
Mrs Andrews - tandrews@allsouls.kent.sch.uk
Mrs Payne - jpayne@allsouls.kent.sch.uk
Miss Ottaway - aottaway@allsouls.kent.sch.uk
Mrs Harvey - charvey@allsouls.kent.sch.uk
Take care and have a lovely week!
The Key Stage One Team