The School Day
The school day, for all children, starts at 8.30am and finishes at 3.00pm. The gates open at 8.20am, and children are expected to be in their classrooms ready for learning by 8.30am, at the latest. When the gates open, all children go straight to their classes.
Children should not arrive before 8.20am (unless attending Breakfast Club), as there is no adult supervision until then. Children are expected to be in class by 8:30am, for the register to be taken. We ask that parents/carers support us, and promote a good habit of punctuality, as missed time can be difficult to make up.
When the school day finishes at 3:00pm, the children will be brought to the playground by the class teacher, or teaching assistant. Please contact the office, or the class teacher, to inform us, if your children are being collected by somebody different. We can release the older children to walk on their own/meet you further down the road/at the park, to ease congestion. Please let the office know via email, if this is the case, or you have not already done so.
Map showing the end of day collection route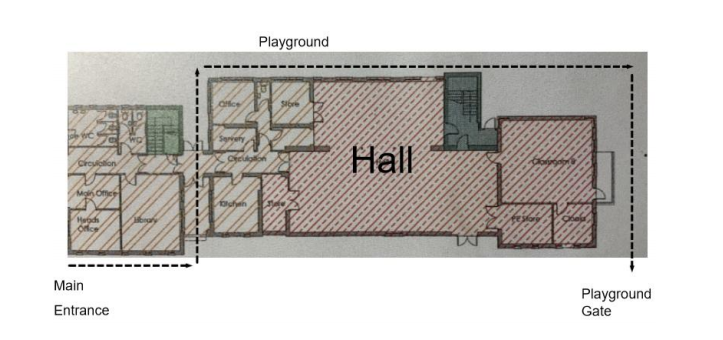 Aside from the popular extra-curricular clubs that we already run, we offer an after school club, 'Club Oyster', that is available to pupils of working parents. For more information, click here.
The School Day
The Day
8:30am - 3:00pm
Morning Break
Key Stage 1
10:05am - 10:20am
Lower Key Stage 2
10:20am - 10:35am
Upper Key Stage 2
10:35am - 10:50am
Lunchtime
Whole School
12:00pm - 1:00pm