School Uniform
At All Souls' School we encourage our pupils to take a pride in their appearance, particularly with regard to our school uniform. This enhances the feeling of 'belonging' to the school's values and traditions. We ask that all children wear full uniform every day and we encourage children to maintain a clean and tidy appearance for school.
School Uniform
- Grey trousers, skirt or shorts
- Light blue polo shirt/shirt
- Blue and white checked summer dress (Terms 5 and 6 only)
- Navy blue sweatshirt or/and fleece with school logo
- Black school shoes (no trainers)
- Book bag with logo (optional)
PLEASE ENSURE ALL UNIFORM IS NAMED
P.E. Kit
- Pale blue t-shirt
- Blue shorts
- Plimsolls for indoor work
- Suitable trainers for outdoor games - black/navy/white
- Black/navy tracksuit or jogging trousers for the winter
- P.E. hoodie - Should you wish to order a hoodie for your child, these can be purchased via www.schoolmoney.co.uk at a cost of £10 per hoodie. All available sizes will be displayed in the 'Shop' section. We will aim to keep a small stock of all sizes, so please check back regularly if the size you require is not currently available. As soon as your item is available for collection, you will receive a text message from the school. PLEASE NOTE THESE ARE NOT AVAILABLE FROM CHANNEL UNIFORMS.
PLEASE ENSURE ALL P.E. KIT IS NAMED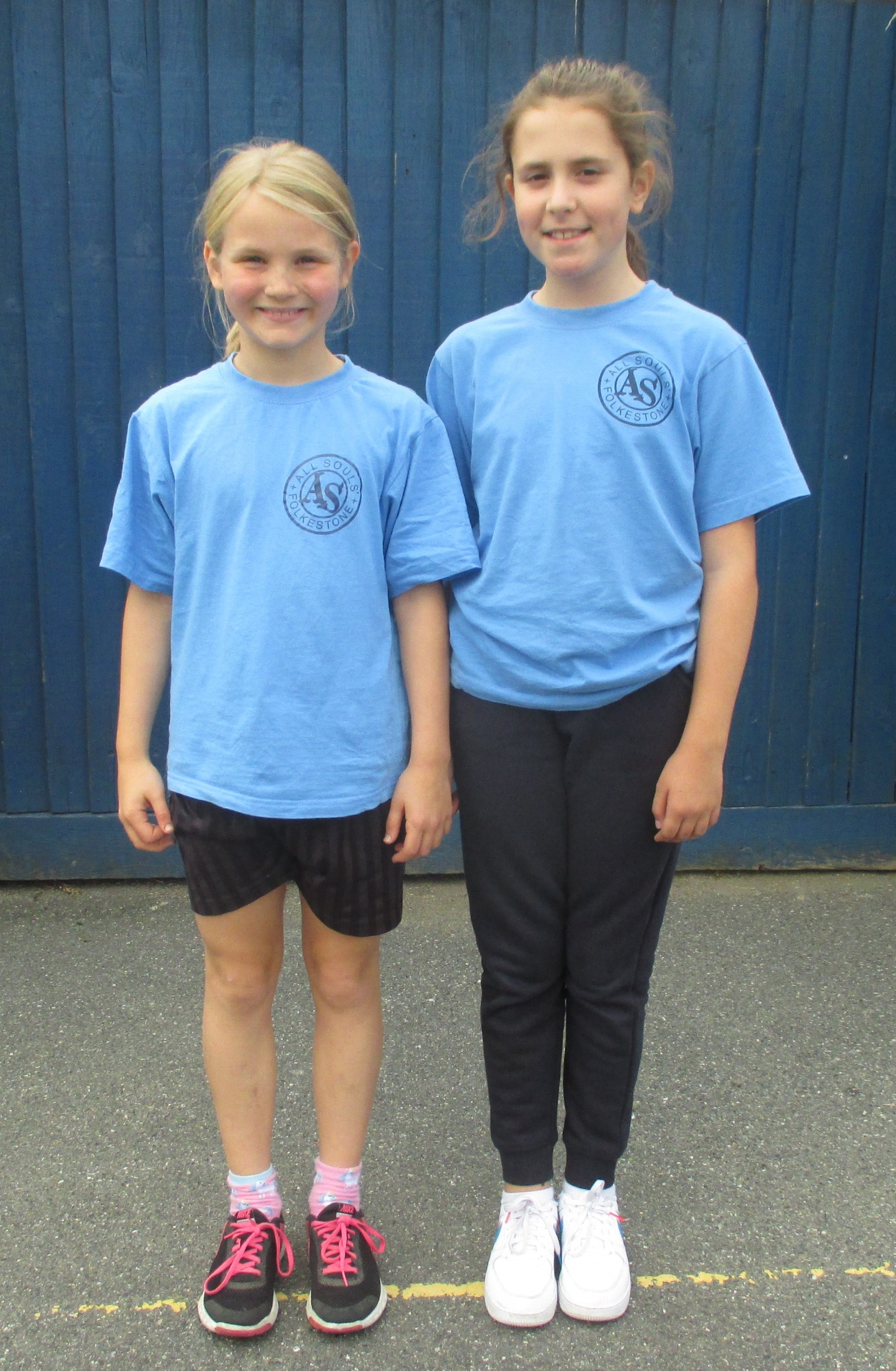 PE Safety – Piercings
In line with the Physical Education and School Sport guidelines, please can we ask that all pupils remove piercings on PE days, and when taking part in any physical activities. If for any reason the pupil is unable to do so, please can you provide a letter confirming that you are happy for them to wear them. Unfortunately, we are no longer able to cover them with tape. For safety it is recommended that they be removed.
Thank you for your support.
Uniform is available to buy from - Channel Uniforms, 118 Cheriton Place, Folkestone, Kent.
Telephone: 01303 487075 or visit www.channeluniforms.co.uk