My Child at School (MCAS) Payment System
All Souls' is a cashless school and all payments are made via the My Child at School App.
We have been looking at ways in which to improve our communication and provide you, as parents and carers, with on hand information relating to your child's time here at All Souls'. We are pleased to say that, we will now have one system that does ALL of this and more too, the system is called My Child at School (MCAS).
If not already set up, please request login details from the School Office. The school will email you an invitation code to redeem. If you do not receive a password, or require a reminder, please let us know. We are happy to help get you all set up and ready to go.
My Child at School (MCAS) is a web-based portal that the school is using to give parents access to information about their child through a web page or App. It allows the school to keep you up to date with all the important things in your child's school life.
MCAS can be accessed on any internet browser or through the free app (available on Google Play Store or Apple App Store). We will initially only be sending login details to contact 1 person on the system. Please check your child's registered contacts once on the app, as if you require additional login details, these can be arranged for other individuals, if they have parental responsibility by contacting the school.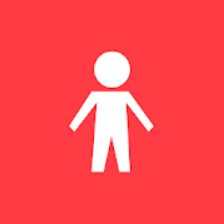 You can download the App which makes it easier, secure and convenient to view messages from the school and pay for your child's trips, dinners and other expenses. Full user guide is attached below for your convenience.
All payments are to be made using the MCAS app as we move to a cashless system. This includes payments for after school clubs, Club Oyster, school dinners, breakfast club and school trips. There is still a PayPoint option where payment to your child's account can be made by visiting any shop that displays the PayPoint logo (further details of how to set this up can be found in the attached user guide). Your online account will display your last ten transactions should you wish to look back at your account history.
We ask that ALL payments are made in advance. You will receive a text and email on Friday if there are any outstanding payments. Please can we ask that these are cleared by the end of that week. We will do everything we can to support our families and encourage you to contact us as soon as possible if you require support. The very last thing we want to do is to make calls chasing for payment or stop access to breakfast club/dinners. Please speak to us, we are here to help and happy to talk through options with you.