Flu Immunisation
Do you have a child in Year R-6?
The Immunisation Team will be attending All Souls' on Monday 8th November 2021 to give the FLU nasal sprays. Please complete the online consent form at https://childconsent.co.uk/kchft/consent/search
The consent form must be completed before 3.11.21.
For further information see the attached letter.
For information about how to protect your child against flu, please click the picture below.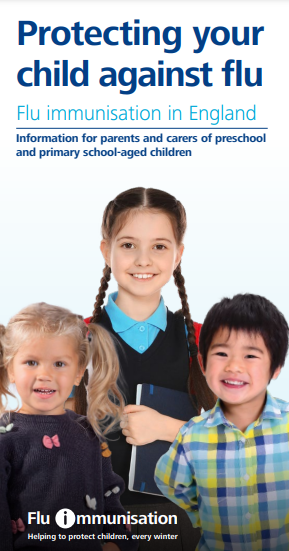 If you have any further queries, please contact the Immunisation Service on
kchft.cyp-immunisationteam@nhs.net or call them on 0300 123 5205.