Charities
Money Raised 2019-2020
Young Minds
Thank you for supporting us with your generous donations for tag day and our bake sale. We are pleased to announce we raised a total of £378.47 for the Young Minds Charity.

Jeans for Genes
Thank you for supporting us with Jeans for Genes day on 20th September 2019. We are pleased to announce that we raised a total of £162.32 for this worthwhile cause.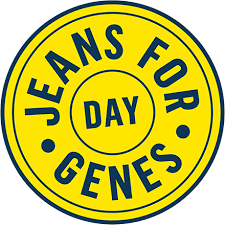 Money Raised 2018-2019
Bridge Trust Ltd
As a school, in order to develop our awareness of what it means to be Global Citizens, we have decided to support the Bridge Trust ltd. This is a Christian charity that works in India and Zambia. Two of the founders of the Bridge Trust came to talk to us about what they do, we were particularly interested in the work they have done setting up schools in some of the poorest parts of India.
Last year, Year 6 raised £400 from their enterprise project and Performing Arts raised £95 from their summer performance. We have asked them that any money we raise goes directly to support the schools and the children in them.
For more information about The Bridge Trust Ltd, click here.
The parents/carers, children and staff at All Souls' Primary School were fantastic at fundraising last year (2018-2019). See below how much we raised for each charity.
Cancer Research - Race for Life – £1852.49 plus cash donations Gift Aid
Jeans 4 Genes – Jeans Tag Day – £162.32
Bridge Trust - Year 6 Enterprise - £400.00
Comic Relief - Cake Sale and Games Event - £259.08
A total of £317.09 was also raised for the children of All Souls' School. We were able to purchase some new reading books.
Thank you for your continuing support.