Attendance and punctuality 2022 - 2023
All Souls' School is committed to the continuous raising of achievement of all our pupils. Regular attendance is critical, if our pupils are to be successful and benefit from the opportunities presented to them.
At All Souls', we monitor and record attendance and punctuality, and want to work with our families to support in achieving at least 95% each week. The table below records a whole school weekly attendance percentage and an average weekly punctuality percentage. As a school, we want to achieve 95% or above. For both categories, 95% and above will be recorded as green, 90%-94.9% will be orange and below 90% will be red. Please feel free to contact the school, if you would like support with attendance or punctuality.
At All Souls', we want to celebrate good attendance and punctuality. The children with 95% or above attendance for the week, will be given a raffle ticket with their name on it. At the end of the term, 10 names will be drawn out of a hat, and those children will be able to attend a special tea party with members of the Senior Leadership team, governors and teaching staff.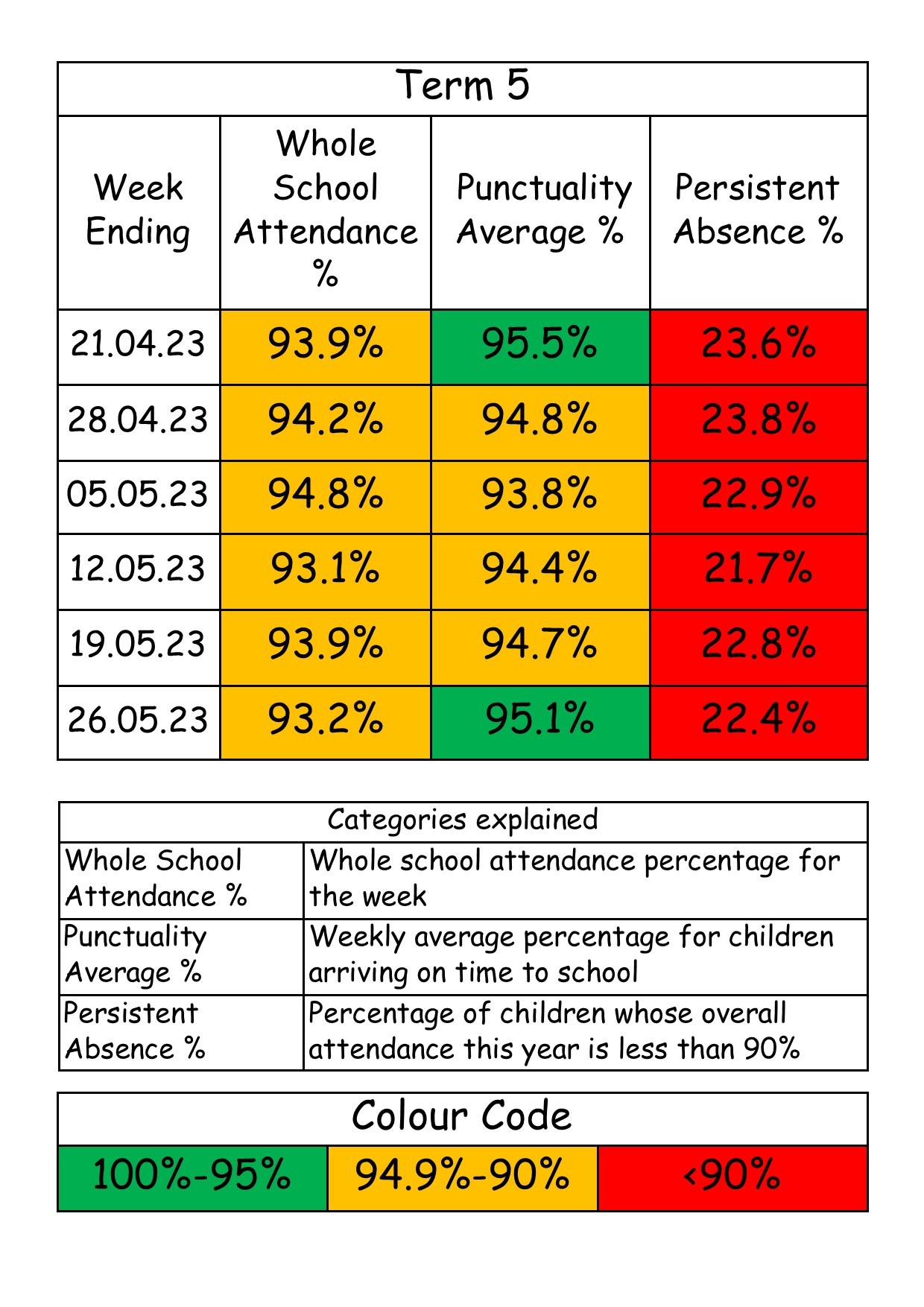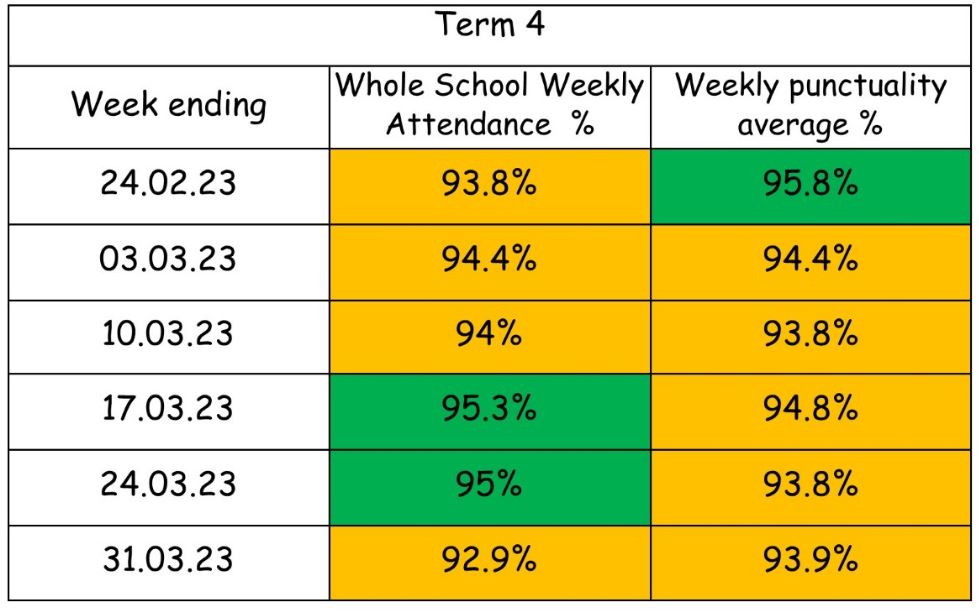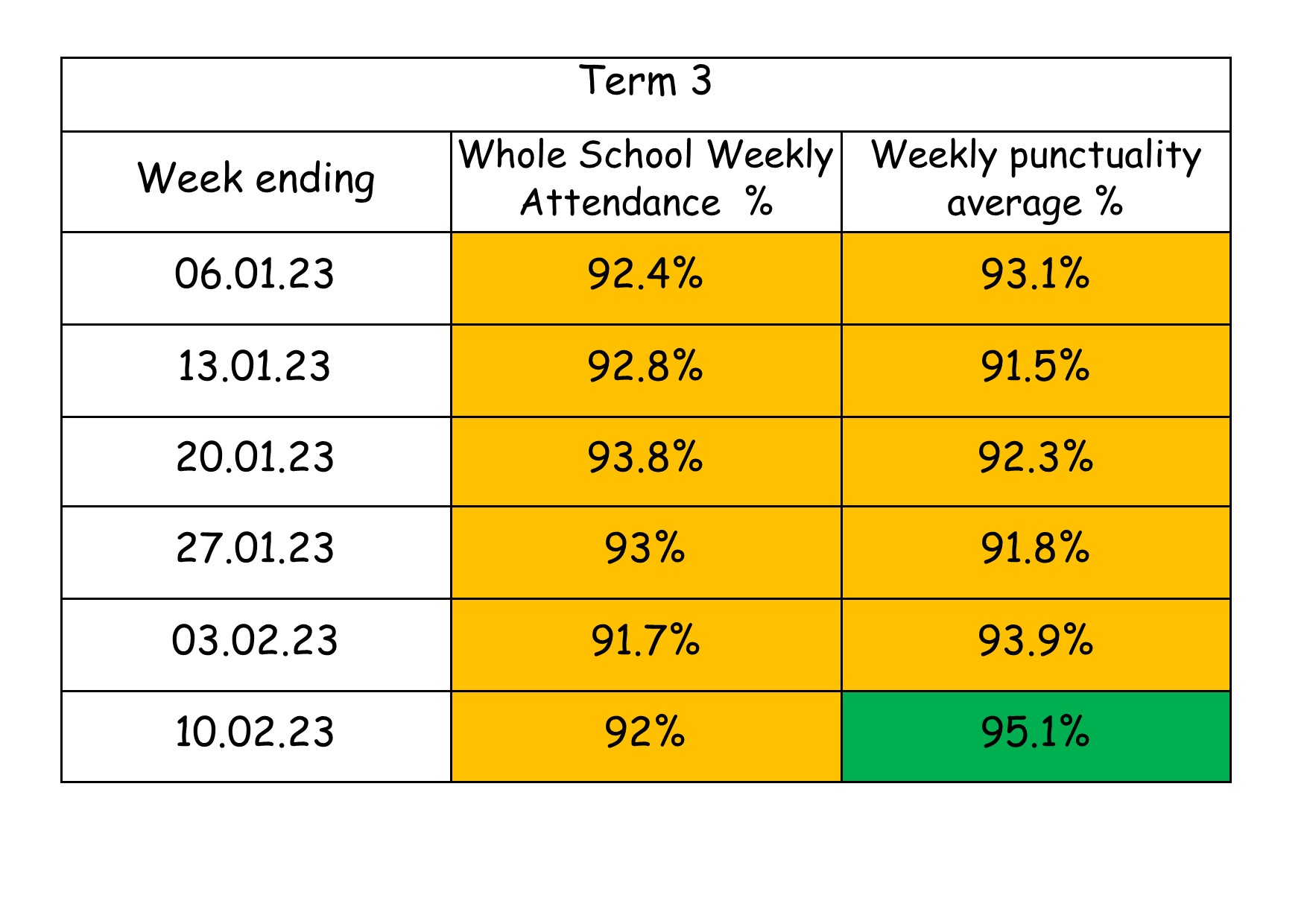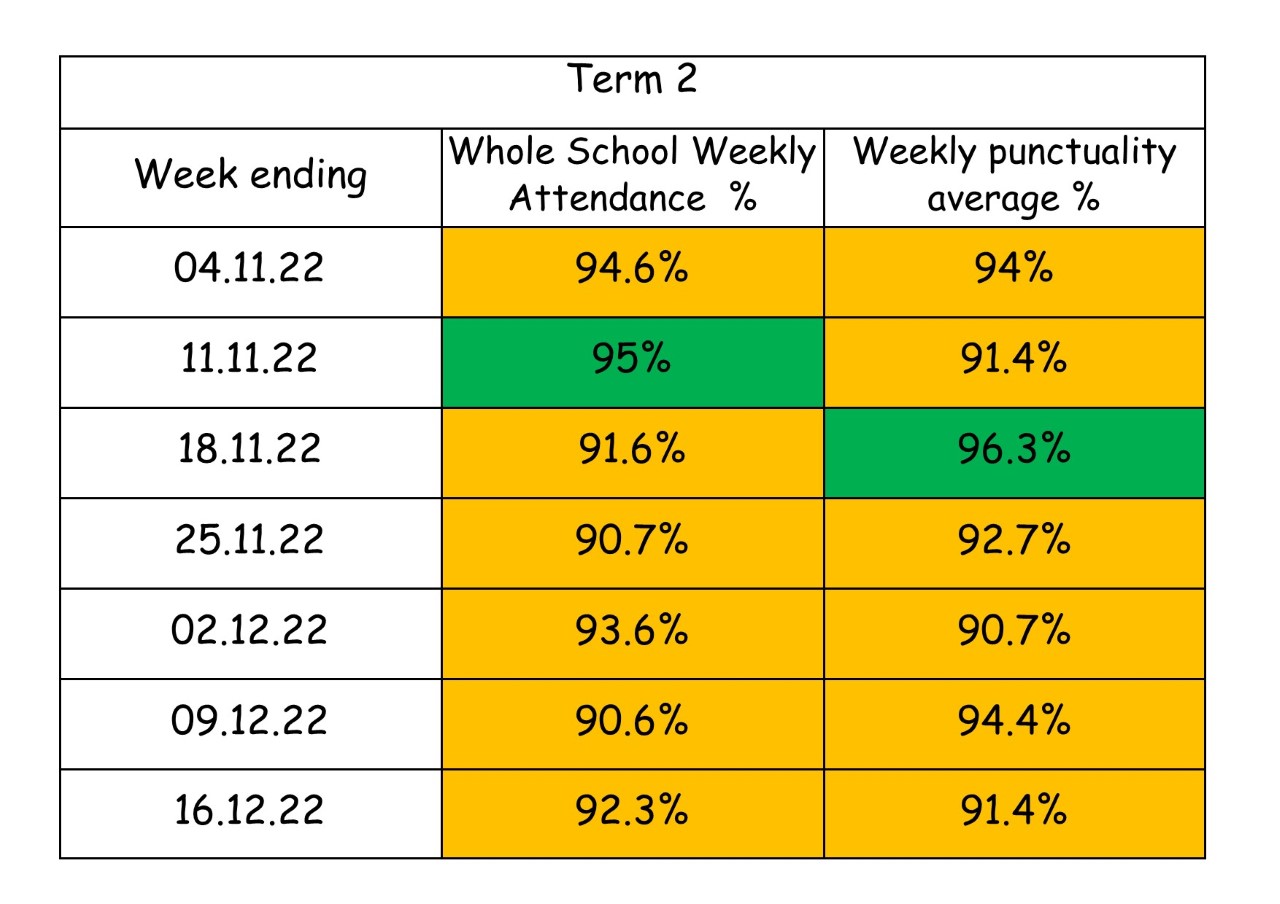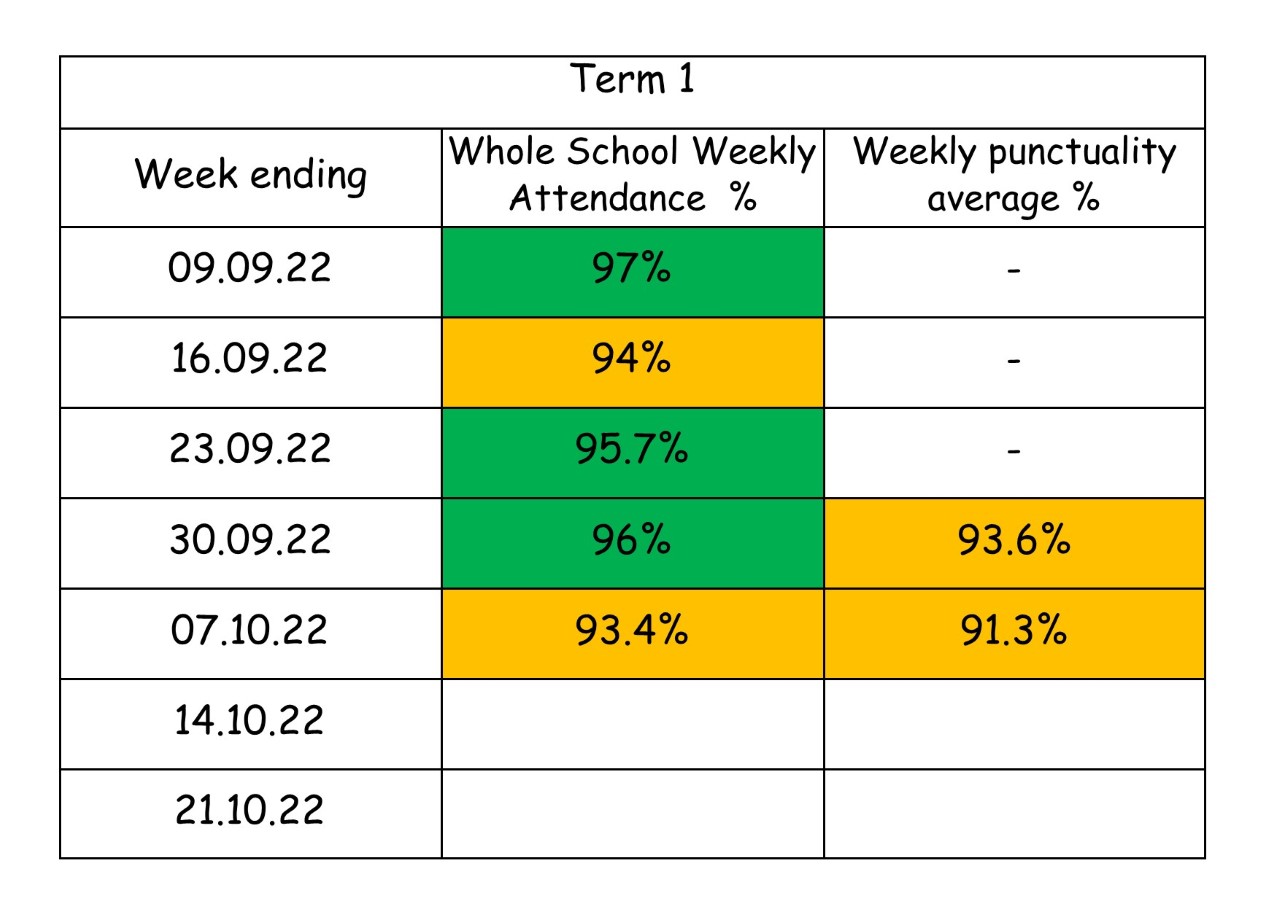 Parental Responsibility
Parents have a legal duty to ensure that their children attend school regularly and arrive on time. Regular attendance is essential to the all-round development of the child, and they should be allowed to take full advantage of educational opportunities available to them in order to make good progress in their learning. Poor attendance undermines their educational attainment and progress and, sometimes, puts pupils at risk by encouraging anti-social behaviour.
It is the parents' responsibility to contact the school office by 9am, on 01303 275967, on the first day, and days thereafter, their child is absent explaining the reasons. This is a safeguarding issue requirement, so that all parties know that your child is safe, and their whereabouts is known. Parents/carers should inform the school when their child is likely to return.
Lateness
The school gates open at 8:20am. The gates will shut at 08.30am, and all pupils are expected to be in class by then. All pupils that arrive late must report with their parent/carer to the school office, where the reason for lateness is recorded. Children arriving after 9:00am will be marked absent for the morning sessions in the register. We work alongside Attendance Officers, who will become involved if your child/children is persistently absent. A reminder text will be sent to parents /carers, if children arrive late to school.
Absence due to illness
If a child is absent and a message has not been received, you will receive a phone call to find out the reason for the absence. If we are unable to contact you via phone, a text message will be sent asking you to contact the school to inform us of the reason. If the school receives no contact regarding the absence, this will be recorded as an unauthorised absence.
Absence due to holiday/other circumstances
In accordance with current guidelines from the Department for Education, NO holiday will be authorised by the Head Teacher. Any requests for permission to authorise absence during term time should be addressed to the Head Teacher.
Absence due to an appointment
As a school, we understand that it may be necessary to take a child out of school for an appointment e.g. GP, dentist, physiotherapist etc. during the school day. Where possible, we would ask parents to try to minimise the number of appointments made during school hours, and to provide an appointment card/letter to support the absence. We thank you in advance for your co-operation with this matter.
If your child is unable to come to school, we have a new email address that you can contact us on, which will be checked by the office each morning. You can still telephone us with absences, but some parents may find it more convenient to send an email.
Please email: attendance@allsouls.kent.sch.uk