Race for Life - 26.5.23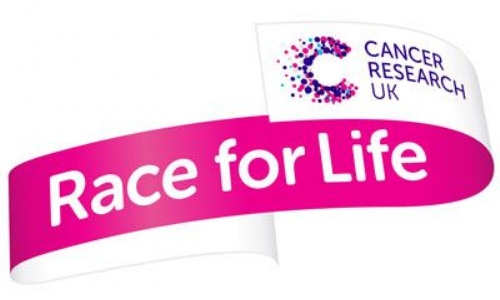 Dear Parents/Carers,
As many of you will be aware each year we join together as a school community to hold a Race for Life and raise funds for Cancer Research. This year we will be making a slight addition to our event by creating a way in which it can support our school community also. Due to the cost of living crisis that we are all experiencing, this year, we will not be sending home sponsorship forms or asking for sponsorship contributions via just giving pages. With being as mindful as possible to our families, whilst also still wanting to support vital causes, this year, we are inviting families to make donations of whatever monetary amount you are able to in the following ways:
My Child at School App – You will fnd a tab in the school shop called 'Fundraising' this is open for donations now.
Cash – we are happy to accept cash if need be but would prefer via the app where possible.
All monies that are raised from this event will then be shared between Cancer Research UK and our own school playground improvement fundraising pot.
The event will take place on Friday 26th May 2023 and will be held on the Cherition Recreational Park next to the school during the school day. We will be asking all of our pupils to come onto the field and participate in whatever distance they can manage. Pupils can complete this activity in any way they would like, walking, running, three-legged, crawling, skipping, dribbling a football etc. Please have a chat at home about what individual ideas you can come up with!
Parents and Carers are invited to join us at this time. The event will take place between 1.20PM and 2.50PM. Pupils will take turns within their Key Stage to use the park. You are welcome to stay for the whole afternoon, or just your child's slot. Pupils are still at school during this time and as so will be under the direction and expectations of school staff. The school day will finish as normal with a 3PM collection from the playground. Photos, with permission, from the event will be shared on the school website and social media, we ask that you refrain from taking photos, unless they are solely of your child/ren to support our safeguarding policies in place, thank you.
Foundation and KS1 1.20-1.50PM
Lower KS 2 1.50-2.20PM
Upper KS2 2.20 – 2.50PM
Children are also invited to come to school on the day in their own clothes with a pink and blue theme to support the colours of Cancer Research.
Thank you for your support in this event,
Mrs C Harvey
PE Lead