Yr 1 - W.B. 01.02.21

*** UPDATE ***
We are very excited to share with you all that this coming Friday, 5th February, all Key Stage One Teachers and TAs will be inviting their classes to join them for a Zoom video call!
This will be a chance to see your teachers and friends, say hello and play some games!
We're really looking forward to seeing you all and hope you can join us! A link will be sent to each class from the school so please look out for this!

The meeting times will be:
Dragonflies 11AM
Bumblebees 12 Noon
Caterpillars 1PM
Please read the Zoom policy attached at the bottom of this page before joining.
See you Friday!
Hello Key Stage One!
Welcome to another week of learning, we hope you are all keeping safe and well at home!
This week is a special week as schools across the country will be celebrating Children's Mental Health Week 2021. Further down on this page you will find lots more information and links to resources to help you join in celebrating with us from home.
The same as the last couple of weeks you will find this week's learning in the subject side tabs to the right of this page. Please take time to explore the resources carefully as there are links to videos which will help you with the different teaching strategies we use in school. The White Rose Maths resources are particularly useful for breaking down methods.
As well as links to videos, you will also find videos from school staff explaining activities and reading stories to the children.
​
WOW!! Look how many of you have been using Bug Club this week! Well done! Keep up the good work!
See if you can spot your name in this week's reading superstars!
Drey Josh Sebastian Amelia-Rose Zachary Myla Kyle Sophie O Ava P Bailey Samridh Chelsea Florrie Isla Zander
Darcey Perci-J Loreen Rose-Ivy Ethan Felicity Charlie P Nina Violet Alfie S Auden Sophie S Emma
Talia Damon Emily Isabella Teagan Elliot Henry H Scarlett Ava H Bella Luca George Elora Annabelle Evie Lily
We have also been seeing some children having a go at our new weekly Maths problems as well! You really were busy last week! Can you spot your name here? Have a go at this week's problems to see your name here next week!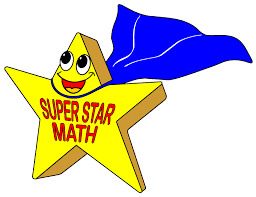 Darcey Emily Sophie S Sophie O Amelia-Rose
We have some KS1 birthdays to celebrate this week!
Sending special wishes to:
Izzy H
We hope you have a lovely day!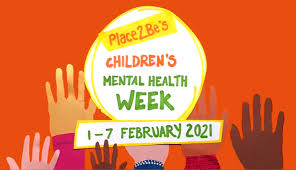 From 1st - 7th February 2021, we are taking part in Place2Be's Children's Mental Health Week. This year's theme is Express yourself. Place2Be have created resources and activities for children (and adults) to explore the different ways that they can share their thoughts, feelings and ideas.
There are lots of resources on the Children's Mental Health Week website: https://www.childrensmentalhealthweek.org.uk/ that you can use with your children at home, including activity ideas, tips for parents and carers and an online assembly which will be available from Monday 1st February. https://www.childrensmentalhealthweek.org.uk/assembly
If we were in school during this week, we would be asking children to join in with an express yourself tag day where they can wear clothes of a range of colours, styles and dress in other fun ways they can think of. As we can not do this, we invite you to join us virtually by dressing up at home and sending a photo into your child's teacher for us to share together on the school website. You never know, you may find pictures of your teachers dressing up too!
Whatever you do this week, we hope you find these resources useful and help you to look after your Mental Health a little bit in these challenging times. As always remember, everyone at school is here for you.
Wishing you a wonderful week ahead,
The Key Stage One Team :)