Yoga Club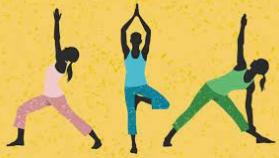 We are lucky to have our in house qualified Yoga coach, Mrs Breed who provides pupils with the opportunity to participate in this calm environment every Monday.
Yoga and mindfulness have been shown to improve both physical and mental health in school-age children (ages 6 to 12). It improves balance, strength, endurance, and aerobic capacity in children, meaning that we are helping to provide our pupils with healthy bodies for life. Yoga and mindfulness offer psychological benefits for children as well, enabling them to show better readiness for learning and have positive classroom experiences.
To sign your pupil up for this club please see the termly letter sent home via the school office.