Year 6 - Term 3
Hello Year 6 and families!
All the Home Learning for Term 3 can be found in the blue 'In this section' box.
End of Term 3 is here!
A colossal well done to all those year 6s who have sent in their Persuasive Speech. I have marked and returned these. They have been of a very high standard! Great work to Kinley, Ellie, Sophie, Maya and Adit (to name a few). A few of you are a little ahead on the biography; if you are, please take your time to go through next week's learning carefully, to ensure your writing meets all the criteria. Great work Y6! I am proud of you!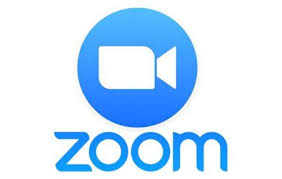 Zoom meeting notes:
It was lovely to see you this morning Year 6 - for those of you who were unable to join us, here is an overview of what was discussed:
Well done for all the amazing work completed so far!
English - we ran through this week's home learning and expectations. Make sure you work through each lesson carefully, as there are different criteria to include in each section. Writing must be of the same standard as you would do in class. I am happy for you to handwrite or type your finished piece. Send it to http://fwakeling@allsouls.kent.sch.uk
On Thursday - you will edit and improve your final task. Read through the expectations carefully. Your hot task should be about one and a half pages of your best work :).
On Friday - there is a nice gentle introduction to our Term 4 topic, that includes a drawing activity!
Mr Willson ran through the Maths, and wanted to remind you all to revise each powerpoint before your attempt the questions. It should take about 20 mins to revise each one.
No sheets need to be printed, you can use your books to work out any calculations - and for any 'matching' activities, you can simply number the shapes a,b,c or 1,2,3 etc.
There is a Kahoot quiz one afternoon, so we can assess you understanding of the topic. Please complete this by Friday, so we can view your results.
Lastly, we are emailing out new reading levels to those who have moved up a level. Some of you have not completed the Star Reading Test yet. Try and do this as soon as possible - some emails/texts will be sent out to remind you.
Keep up the good work Year 6 - we know it's hard working from home, but it really will benefit you :)
We will check in again at the end of the week!