Term 1 Arrangements
Map showing the end of day collection route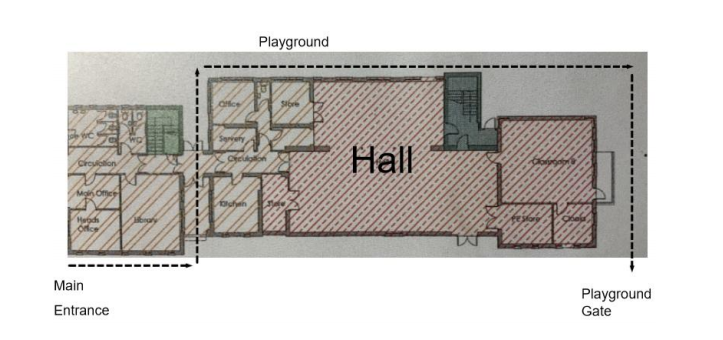 Please be prompt for drop off and collection so that we can ensure everyone starts and ends the school day safely. We can release the older children to walk on their own or meet you further down the road or at the park to ease congestion. Please let the office know via email if this is the case, or you have not already done so.
End of Day Collection
A reminder when collecting at the end of the school day, please do not wait in the playground if you have more than one child to collect. Please exit the playground and re-join the one-way system.

Thank you in advance for all your support with these plans. We will keep you informed of any updates or changes that we may need to make as and when we receive new guidance.