Summer Reading Challenge 2020
Silly Squad, Summer Reading Challenge 2020 is here!
With libraries closed and many children not at school, it's a digital Challenge this year. The Challenge itself is free for children aged 4 - 11 and features games, quizzes and downloadable activities to incentivise and encourage children and their families to take part in reading related activities at home.
Children can choose their own reading goals, create book reviews, play games and collect virtual rewards. Parents and guardians can register their children online via the safe, sign-up process. Click the image below to join the Challenge.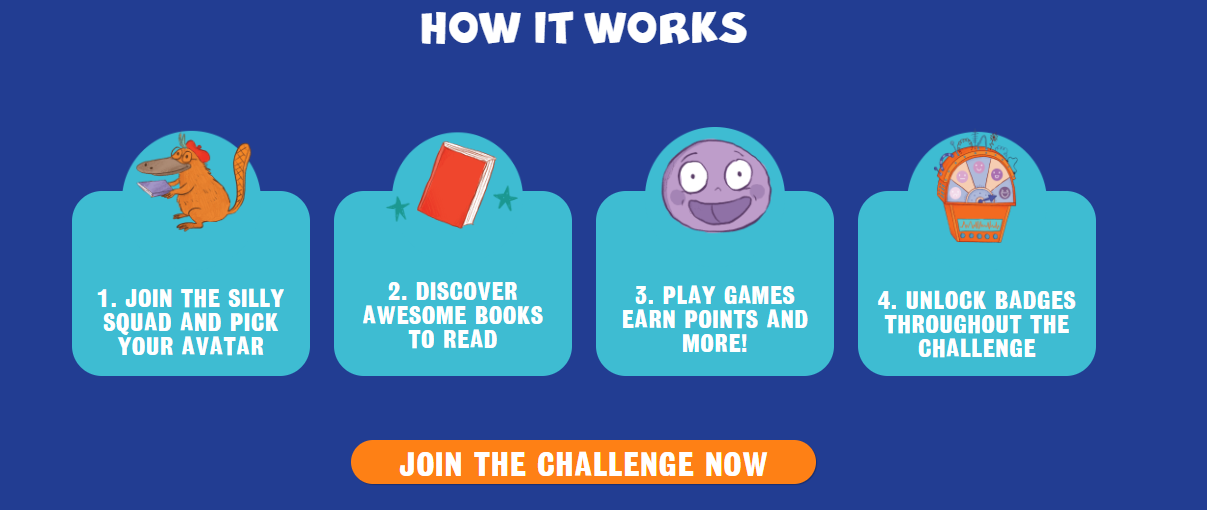 You can also catch the fun videos and activities on Facebook here.

There is now a separate children's library on the Kent County Council OverDrive collection, so visit https://kent.overdrive.com/ to find your Challenge reads!
The Challenge runs all summer until the end of September, so let's get reading!