Sporting Opportunities In Our Local Area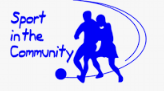 We are very lucky that within our local community there are many opportunities for pupils to enhance and develop their physical activity skills through a range of after school and holiday clubs.
Whilst we provide an extensive bank of activities and opportunities for our pupils, these clubs allow pupils to take their skills that one step further.
Please see the attachments below for information and contacts.
If your child attends any of these clubs, or others, we would love to share pictures of their achievements!