Our Learning - Term 2
Our topic this term has been 1066 and we have been linking lots of our learning to it.
In English we took on the roles of one the four contenders to the Throne (Harald Hadrada, William of Normandy, Harold Godwinsson and Edgar Atheling) and wrote a letter to the Witen, persuading them to crown us King of England. We even had a class debate to test our skills of persuasion. Following this, we learnt about different types of questions and sentences and used this knowledge to interview one of the candidates. After writing up our interview, we then worked in groups to create and perform our very own play script based on the aftermath of the battle between Harold Godwinson and Harald Hadrada.
We have also made our very own Norman shields and helmets in preparation for a re-enactment of the Battle of Hastings. Not only did we create unique and individual designs on our shields, but we also reinforced them to make them as strong as we could.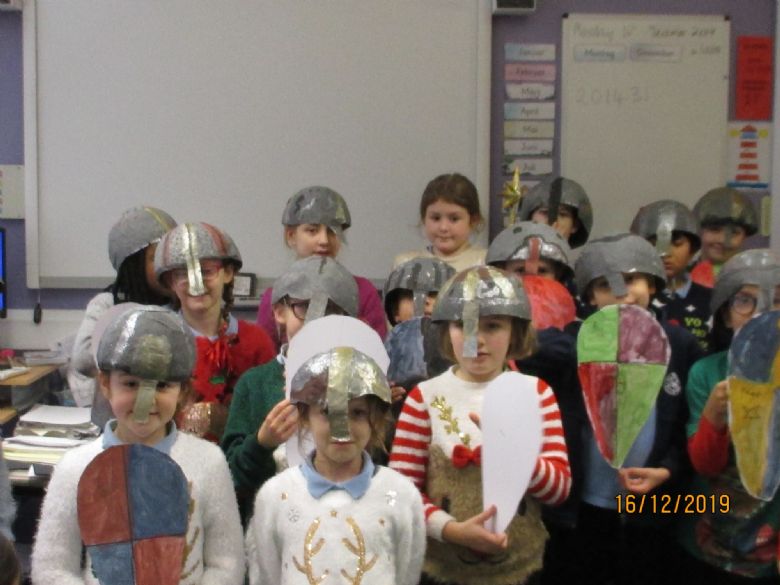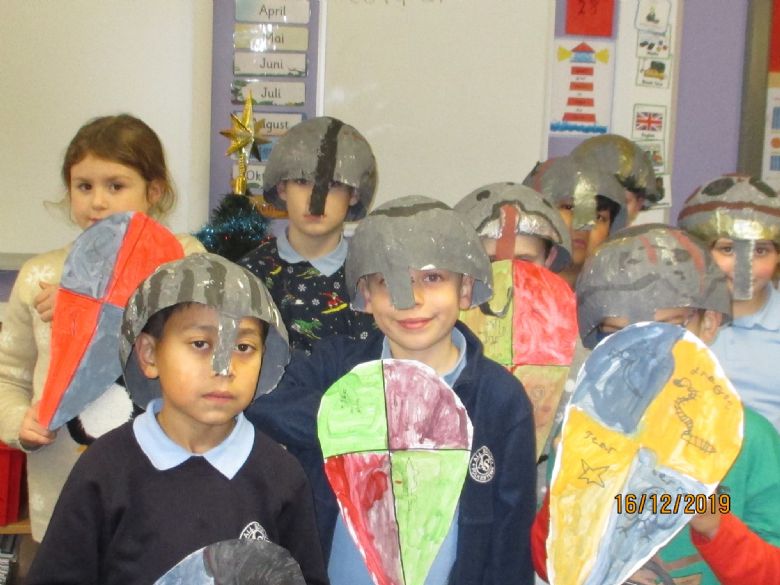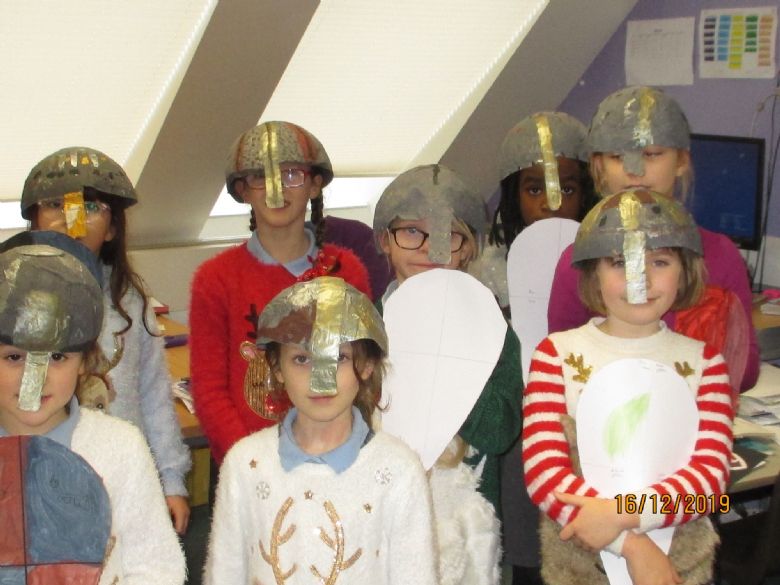 In mathematics we focused on the four operations of calculation (addition, subtraction, multiplication and division) and really challenged our reasoning and problem solving skills. We also focused on our knowledge of multiplication tables and used Times Tables Rock Stars to help us learn them. This is a really fun and engaging way to increase our knowledge of times tables and recall speed. It is also preparing us for the Online National Multiplication Checks for Year 4 pupils in June 2020.