Ladybirds - Year R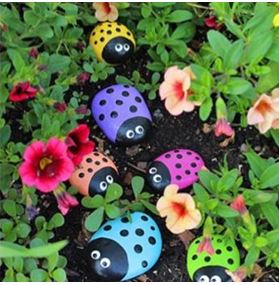 Week beginning 29th November 2021
We had another busy week last week in Ladybird Class. Look at just some of what we got up to...
Our Literacy focus this week was based on the story 'Handa's Surprise'.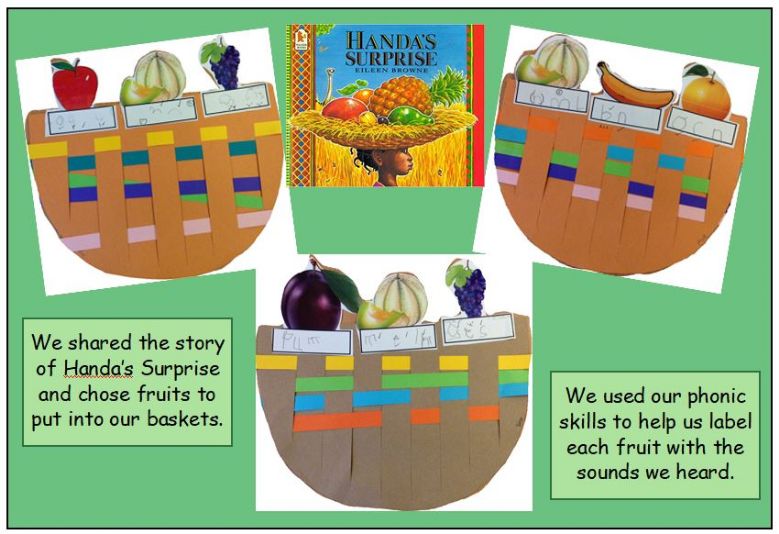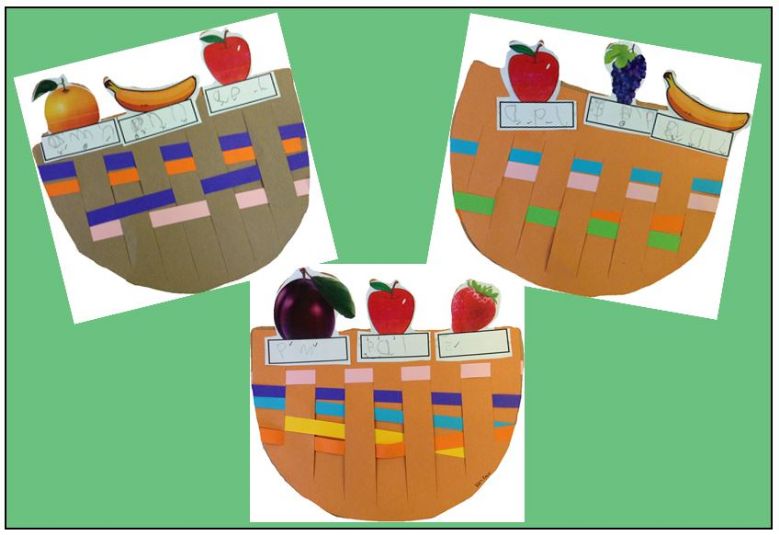 After watching a clip of weaver birds from South Africa weaving their nests from strips of grass, we looked at how humans use the technique of weaving to make different things including baskets. We followed the pattern going over, under, over, under to create our own woven baskets!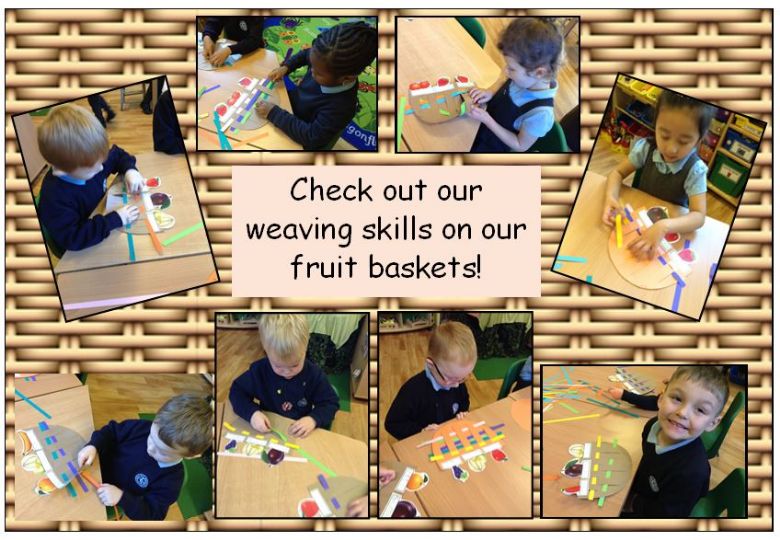 This week we also learned the song 'Che Che Kule' which is a 'Call and Response' song from Ghana. We had to listen to the leader sing each phrase then repeat it back. If you fancy joining in the song again click on the picture below to 'Sing with Sandra'. (YouTube clip)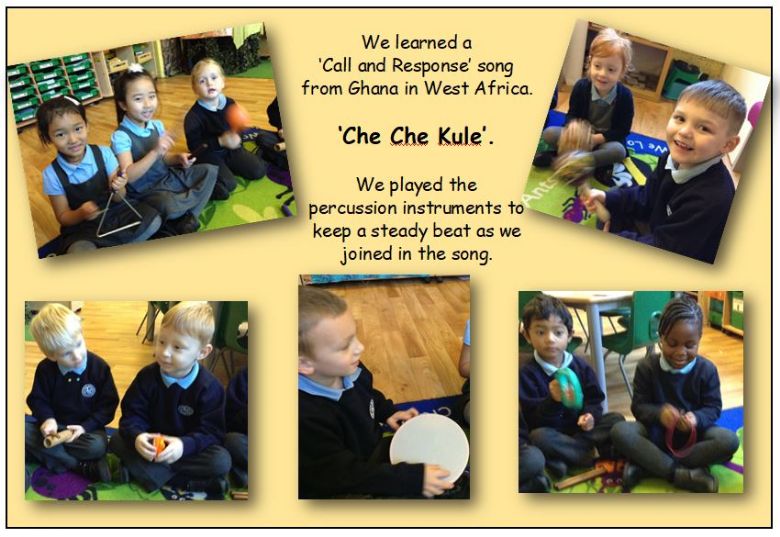 **update Friday 26th November 2021**
Please find this week's home learning challenge by clicking on the 'Home Learning' link on the right-hand menu.
Week beginning 22nd November 2021
Last week in Ladybird Class we explored words linked to position and direction through a range of activities. In our maths sessions we had fun moving along an obstacle course...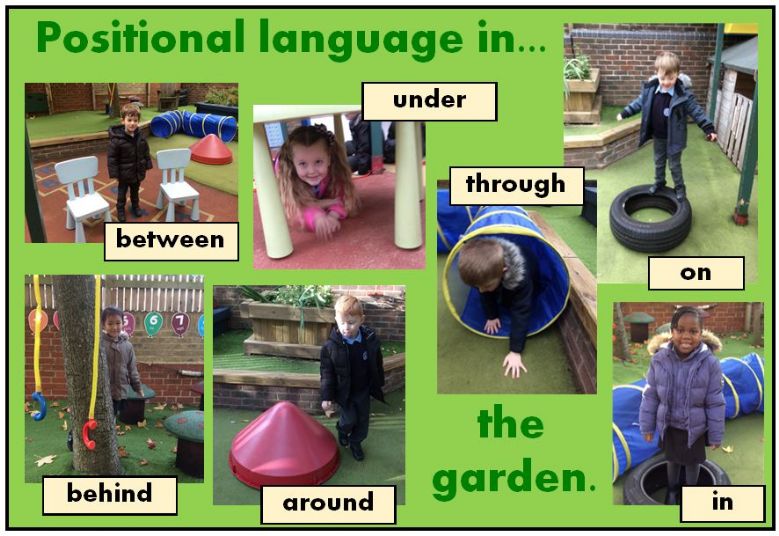 We have also begun to create maps, using arrows to show the journey we would take. We worked together to create a map and show the journey of the story we shared last week, "Going on a Lion Hunt". We thought about how we would travel when we arrived at different obstacles, for example going...'over' the mountain, 'around' the waterhole and 'along' the path.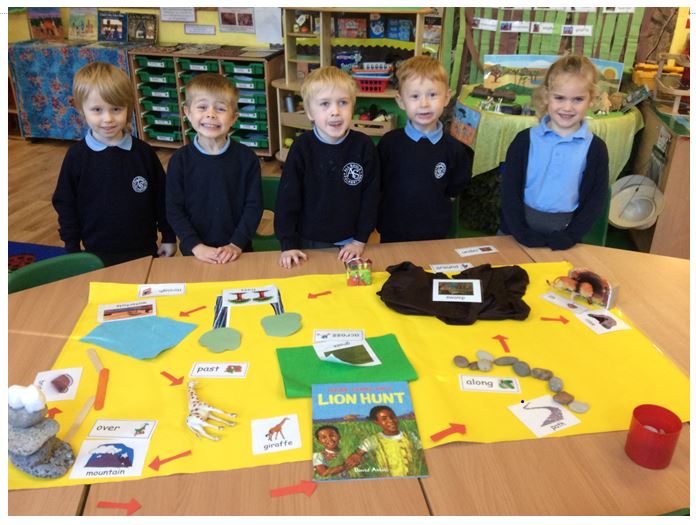 We also used directions when programming our little Bee-bot robots to move around the classroom.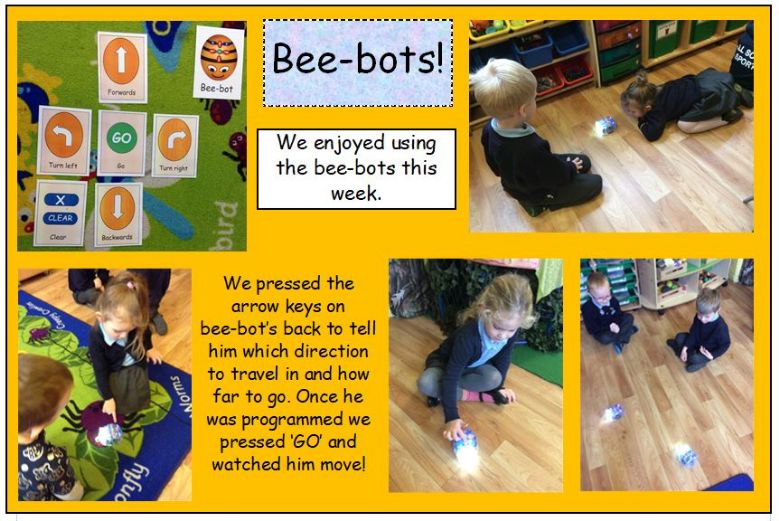 **update 19th November 2021**
This week's home learning challenge can be found under the 'Home Learning' link on the right-hand menu.
Week beginning 15th November 2021
Last week was another busy week in Ladybird Class. On top of our class learning we have also begun learning our songs in preparation for our Christmas performance, 'A Little Bird Told Me' on Dec 15th. We hope you have the date in your diary as we are looking forward to seeing you there!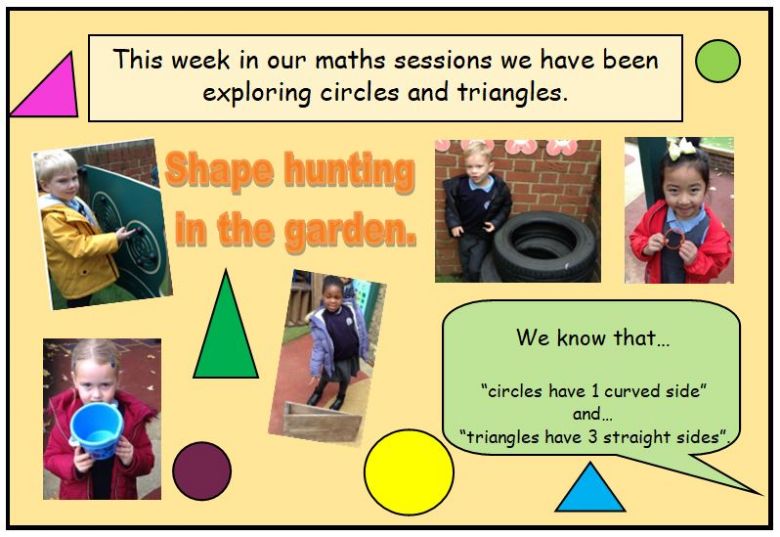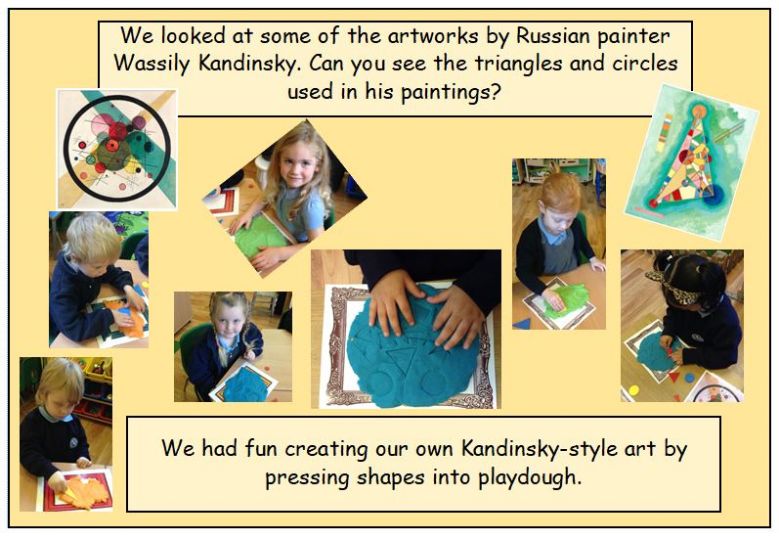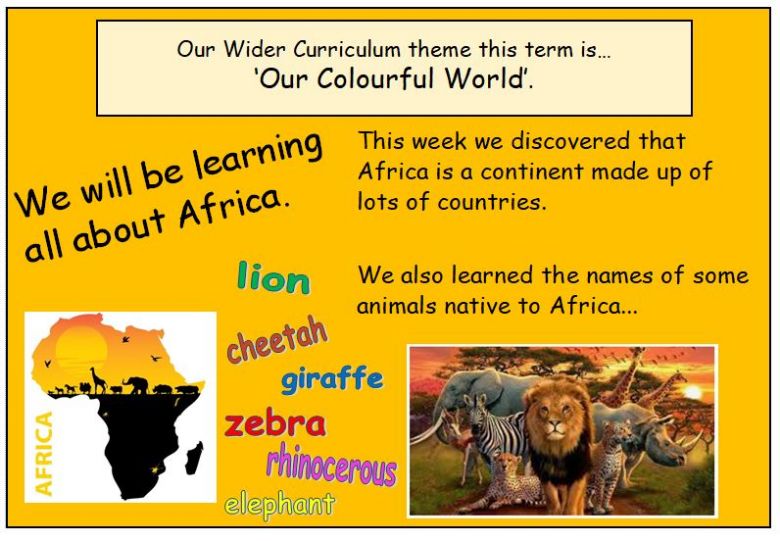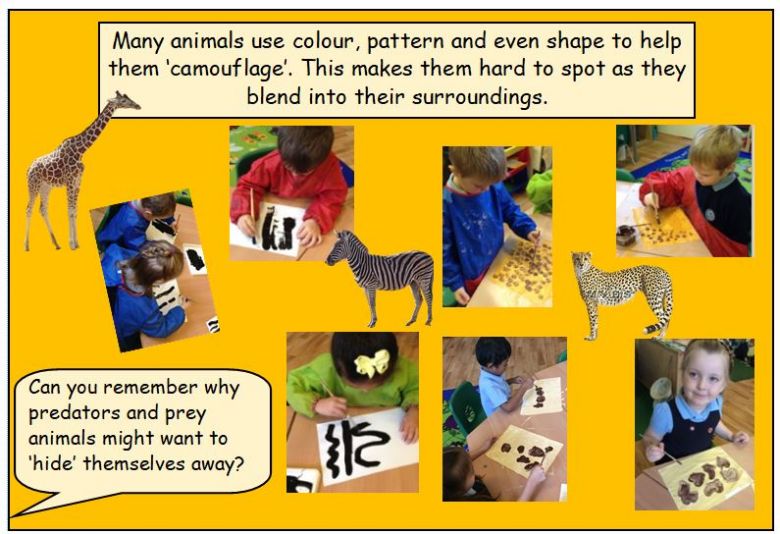 Don't forget to send in your African animal facts ready to add to our class display!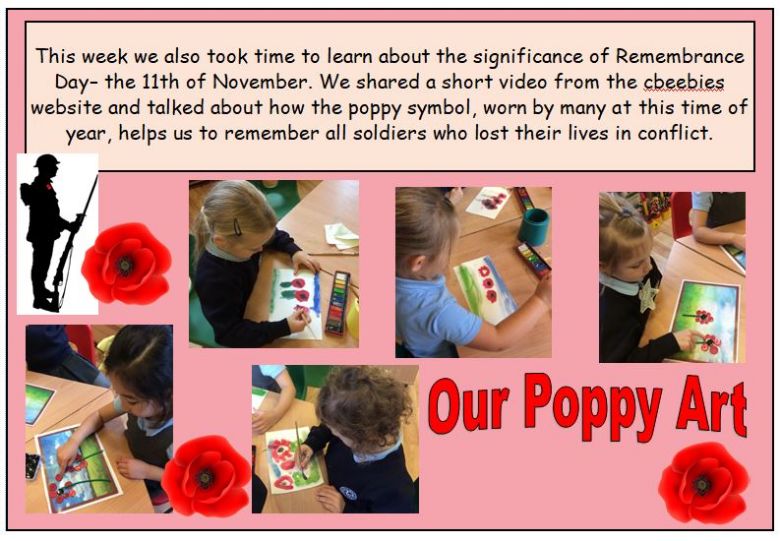 Week beginning 8th November 2021
**update 12th November**
Please find this week's home learning challenge by following the link on the right hand menu.
Last week, alongside our phonics and maths teaching, we learned a little about the story behind Bonfire Night celebrations and how it is linked to a man called 'Guy Fawkes'.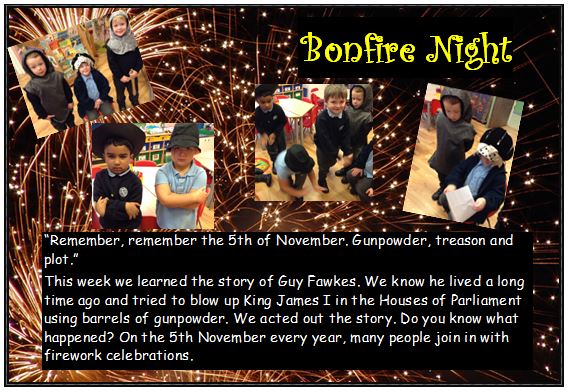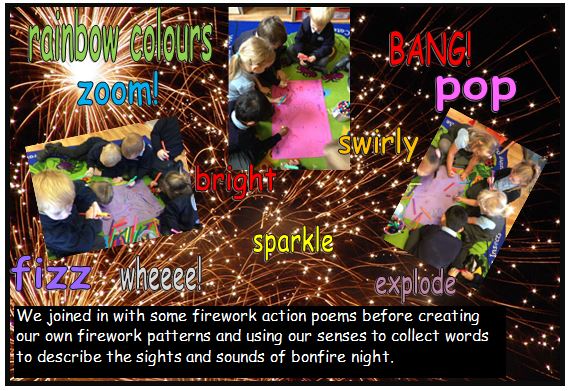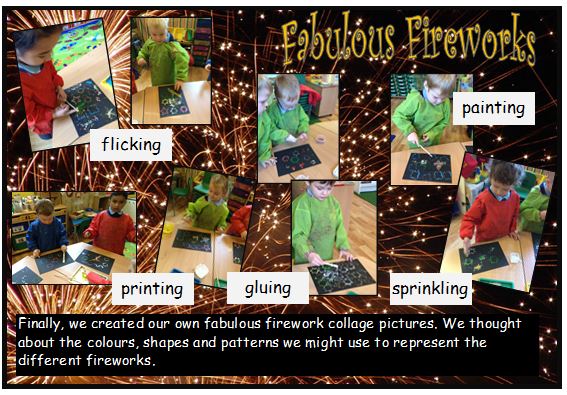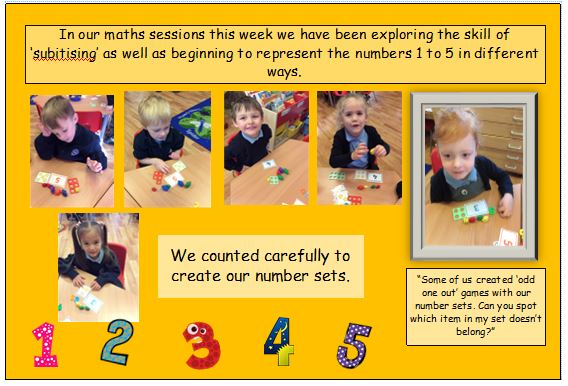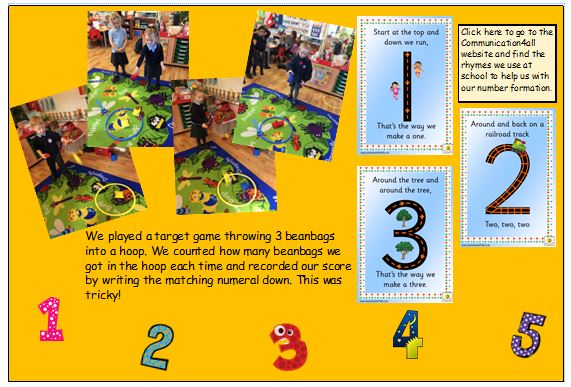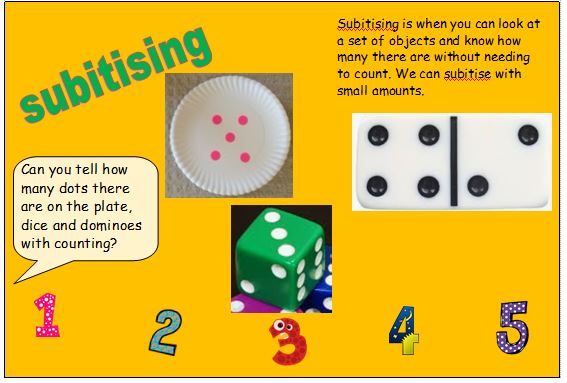 If you want to play a subitising game at home, why not try the Ladybird Spot counting game from the TopMarks website.
Click on the picture below to try it. Can you say how many spots are on each ladybird without counting them?
**Update: Friday 5th November**
Please find this week's home learning challenge by following the 'Home Learning' link on the right-hand menu.
Week beginning 1st November 2021
We hope you have had a relaxing week Ladybirds and are raring to get going this term. It will definitely be a busy one!
Our wider curricular theme for this term is...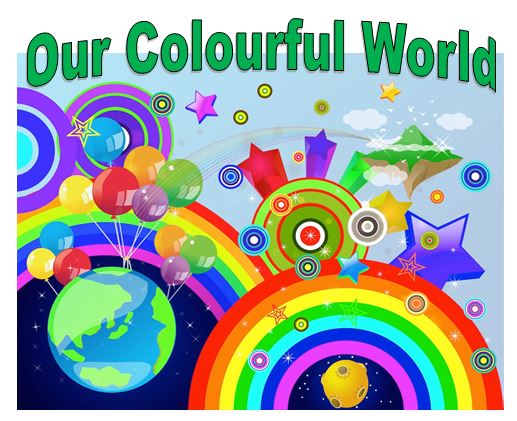 Take a look at this term's Curriculum Grid (from the right-hand menu) to see our learning for this term.
Parents/ Carers: Thank you to those who have attended one of our phonic workshops. I hope you found it useful. There will be another phonics workshop this Friday, 5th November (9am in the hall), for anyone who has yet to attend one. Please let me know if you are able to come. It really is important for all our parents/ carers to be familiar with current practices in both phonics and reading so that you are able to support your child in their reading journey at home.
I am willing to hold further sessions if you are unable to attend Friday morning. Just let me know when would be most suitable for you and I will do my best to accommodate.

From Monday 1st November all pupils in Ladybird Class will have a Bug Club account from which they can access phonic games and reading books matched to their individual phonic knowledge. Information on how to log-on will be sent home with your child on Monday. In school, we will be changing 'take-home' reading books just twice a week.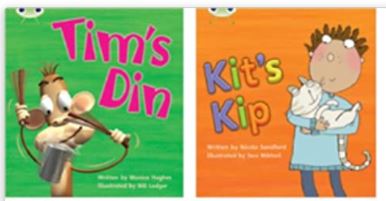 Because of the changes taking place in phonics and reading, the school has ordered in brand-new reading books for the children to take home. The books may be small but are expensive so we do ask that you please look after them. We have provided every child with a protective wallet in which their reading book and log book can be kept clean and dry. We will write down the title of the book your child has taken home and sign when it has been returned. Please note that, as we are only changing books twice a week, your child will have the same book for a few days. Re-reading these books builds self-confidence as well as aiding fluency in reading. Remember, these decodable books are for your child to read independently to you as they will only have the letter sounds your child is familiar with.
If your child is having trouble blending the sounds together they would benefit from the 'oral blending' games and activities mentioned during the phonics workshops. Once they have mastered this skill, their independence will soar!
If you have any questions please do not hesitate to get in touch.
mchapman@allsouls.kent.sch.uk