Ladybirds - Year R
Term 6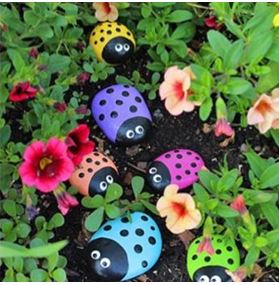 Week beginning 19th July 2021
The last couple of weeks have been super busy. As well as carrying on with our learning, we also spent some time with the year 1 and 2 children to find out what it is like to be in the Year 1 classrooms. We had fun during our visits!
Here are some of the things we have been up to recently...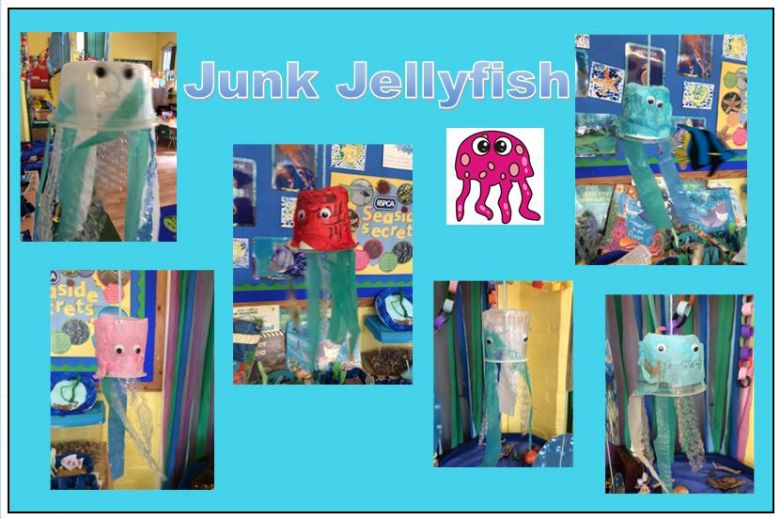 We had fun creating our own Pirate Treasure Maps then writing clues so others could follow and find where 'x' marks the spot!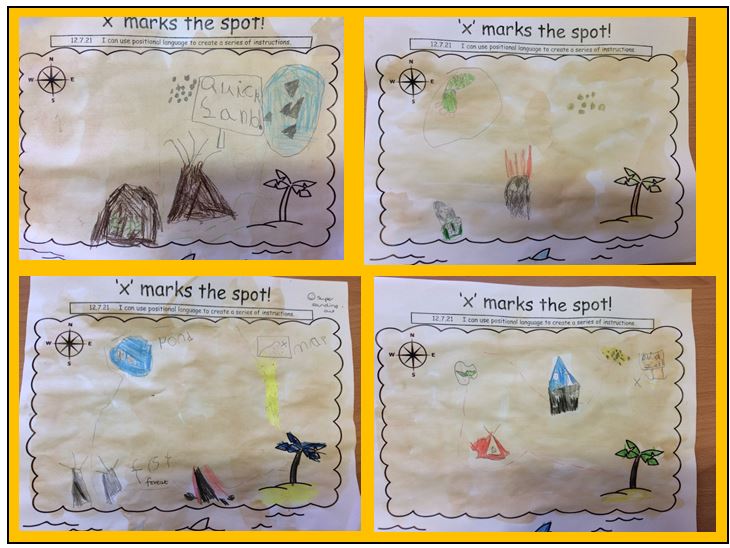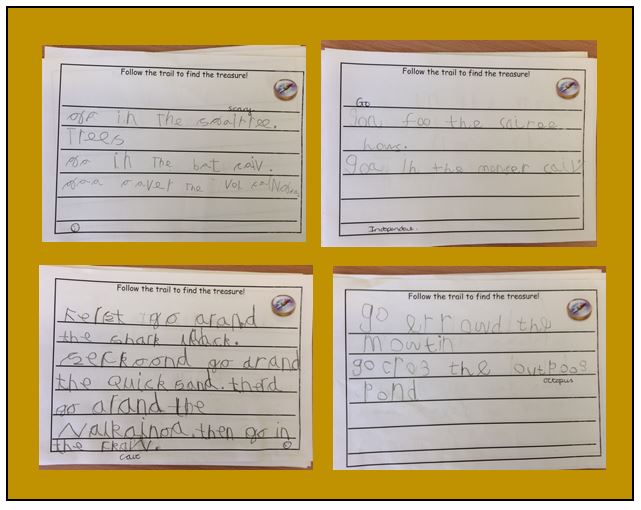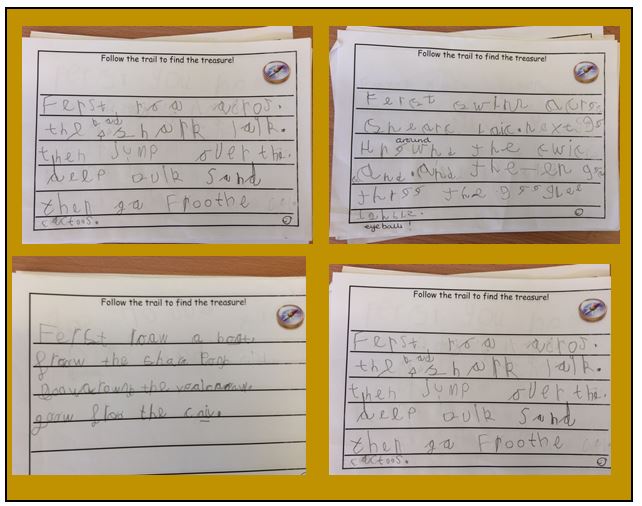 And finally...although we didn't run our normal sports day, we enjoyed trying out some sporty activities this week: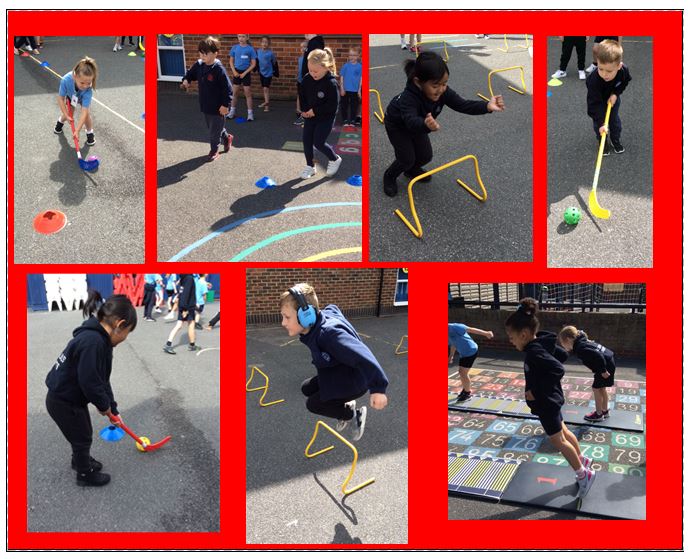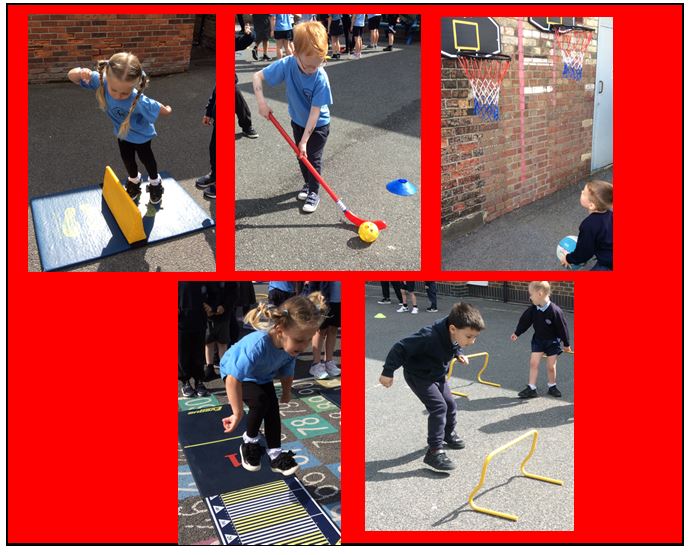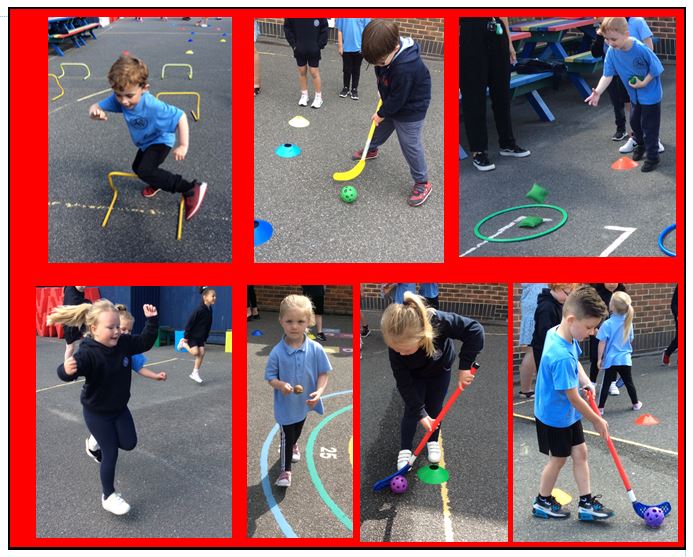 **Update Friday 9th July- please find the final Home Challenge by clicking on 'Home Learning' on the right-hand menu.**
Week beginning 5th July 2021
We are slowly creeping towards the end of term, but again we have kept ourselves busy this week!
In Literacy we used different sources (including the internet and our class information books) to find out interesting facts about our favourite sea creatures.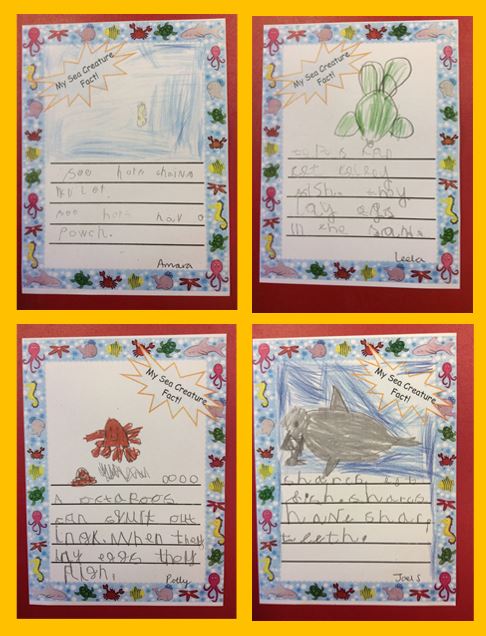 We have also been very crafty over the past weeks...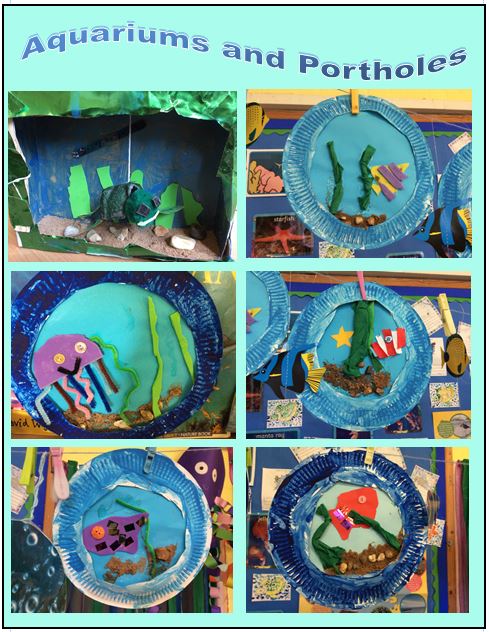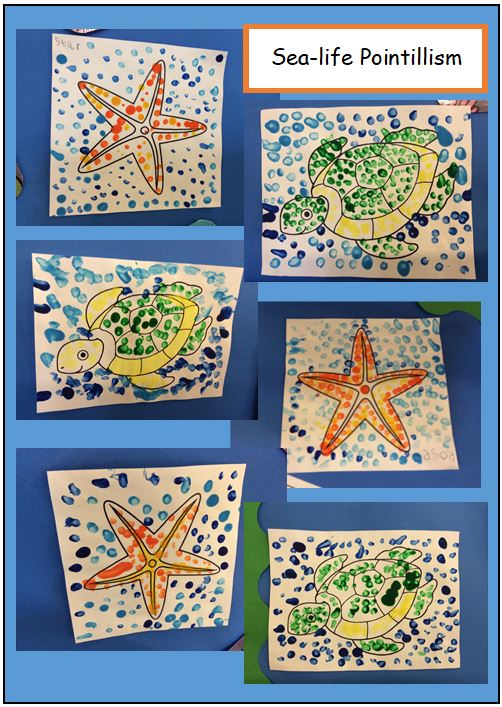 and our final djembe session....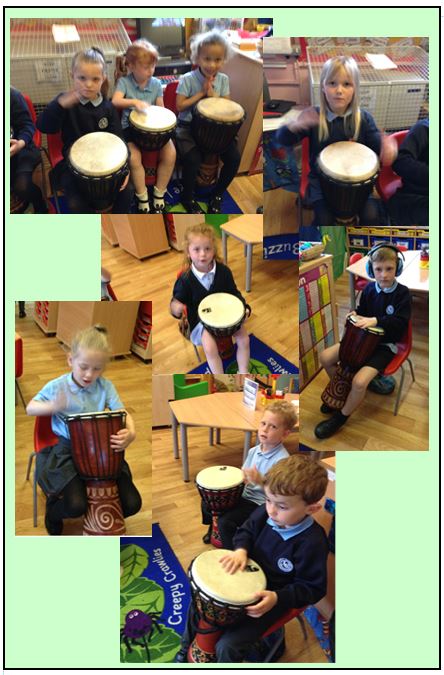 ** update Friday 2nd July- please find this week's home learning challenge by clicking on 'Home Learning' on the right-hand menu**
Week beginning 28th June 2021
Last week our 'Under the Sea' topic led us to become rock pool explorers. We used our senses to explore the different things hiding within our very own rock pool and thought about words we could use to describe the items we found.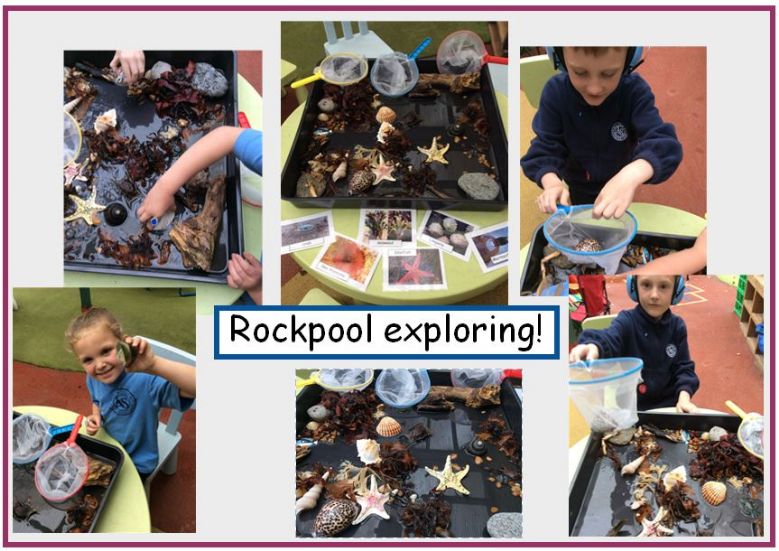 We used our descriptive words within our rock pool writing this week...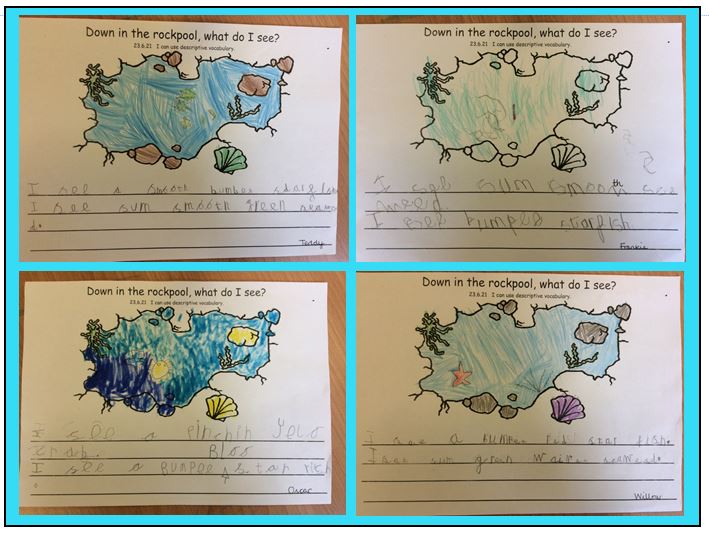 In our maths this week we have been using positional language- words such as next to, above, behind, under. We worked together to re-create model vehicles with the construction sets then played a game trying to replicate a friend's 'cube' model just by listening to their instructions of where to position each cube. It was quite tricky to do!

We also took time to practise our counting on and back skills!

Finally, a few pictures of our djembe drumming session this week!
**update 25th June: this week's home learning can be found under 'Home Learning' from the right-hand menu**
Week beginning 21st June 2021
Last week we went on our class trip to the Coastal Park. We were very lucky to have some beautiful weather for our trip and had lots of fun throughout the day. Take a look at what we got up to...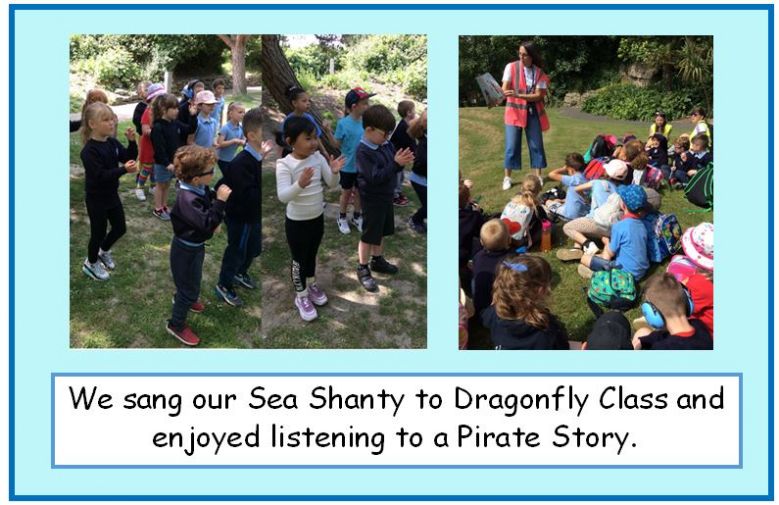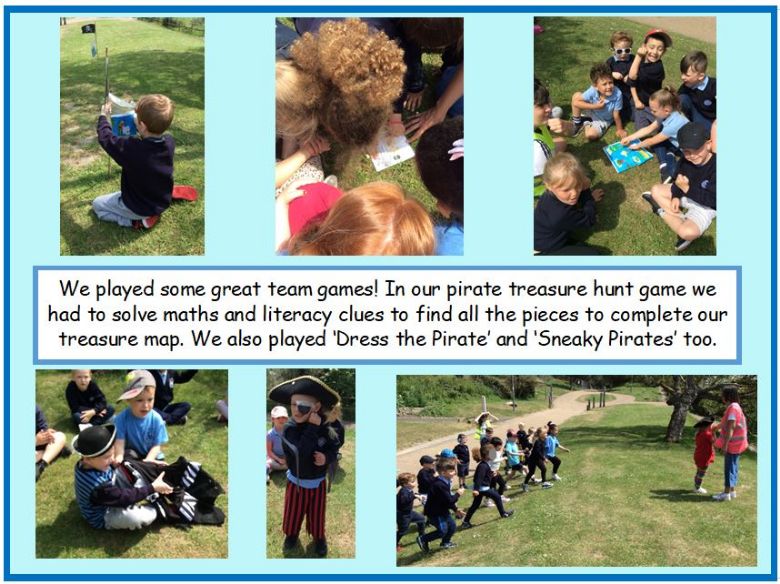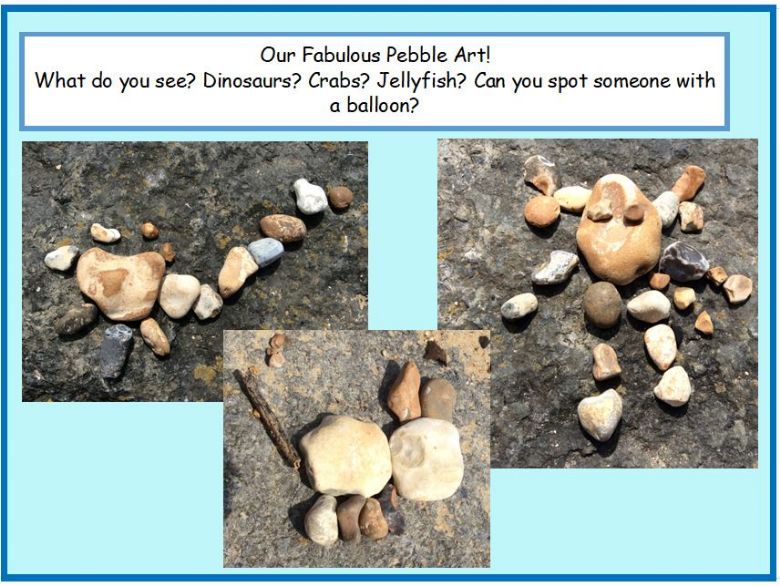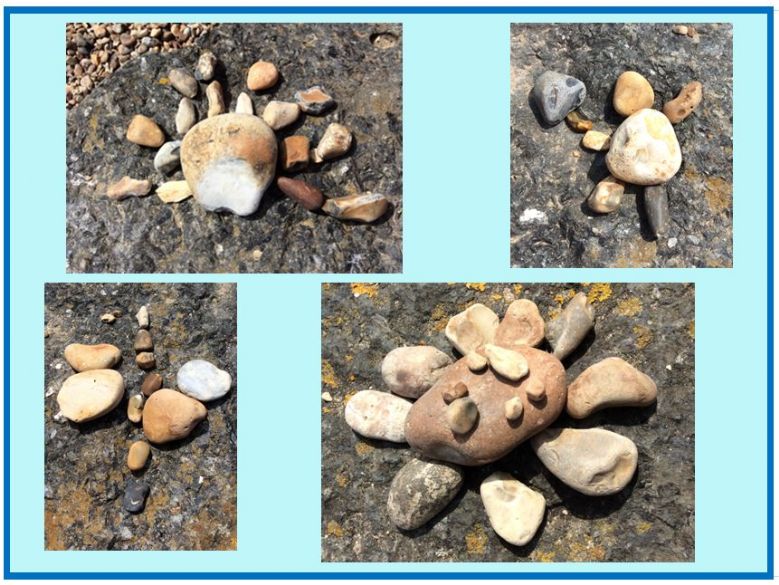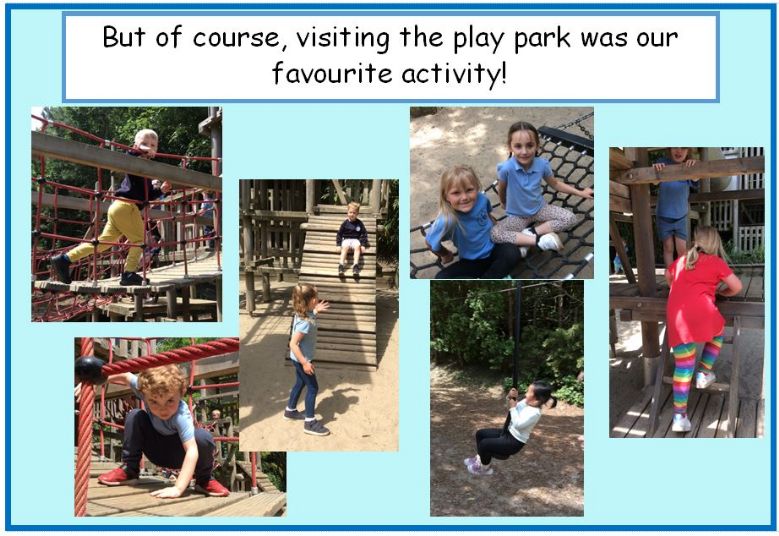 After our visit, we wrote about the things we did and the activities we liked best.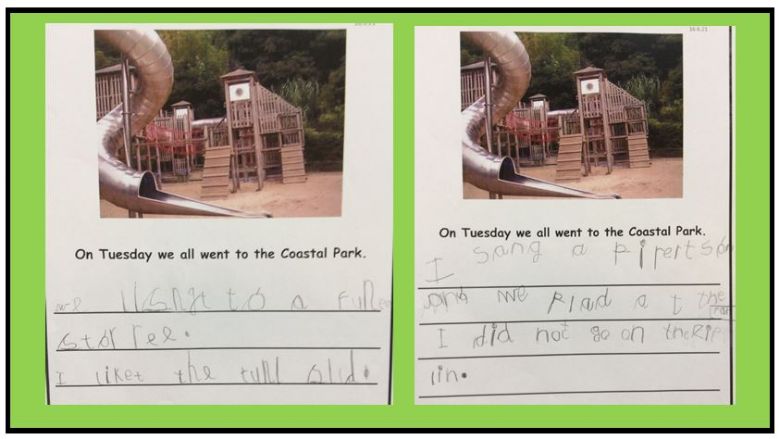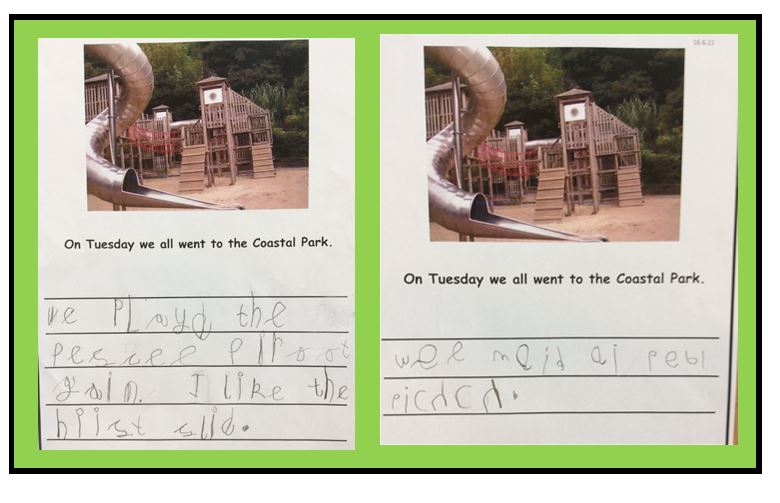 We really did have a wonderful time!
**Update 17th June: This week's home learning can be found by clicking on 'Home Learning' on the right-hand menu.**
Week beginning 14th June 2021
Last week we began our new topic of Under the Sea and as always we have been keeping really busy with our learning!
We thought about the characters of Peter Pan, Captain Hook and Tinkerbell and had fun pretending to be both the good guys and bad guys! We created sentences about our favourite character.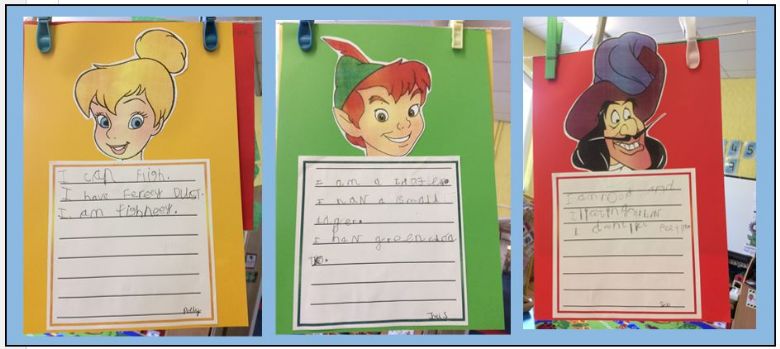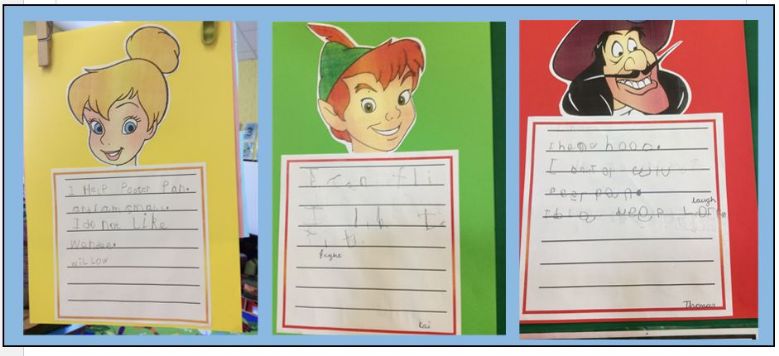 We have been trying out some new challenges in our little choosing time too- creating some under the water maths stories, writing messages in a bottle, finding doubles, sorting the dominoes and practising our tricky words.
We have also had time to explore some new areas of the classroom...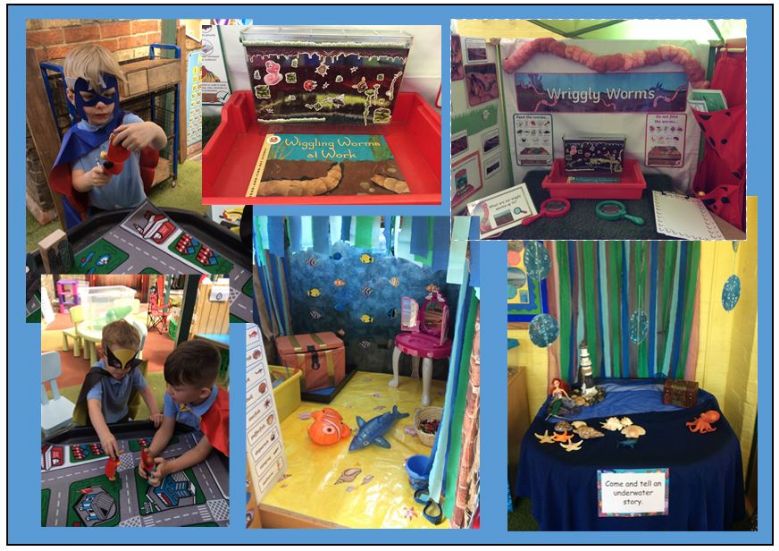 We ended the week taking part in the 'Race for Life'. We went up to the park and had fun trying out some running races, skipping races and obstacle races. We kept smiling throughout and as you can see we raced our little socks off!
Everyone in Ladybirds did amazingly well and the children can now collect their sponsor money ready to bring into school. Well done everyone!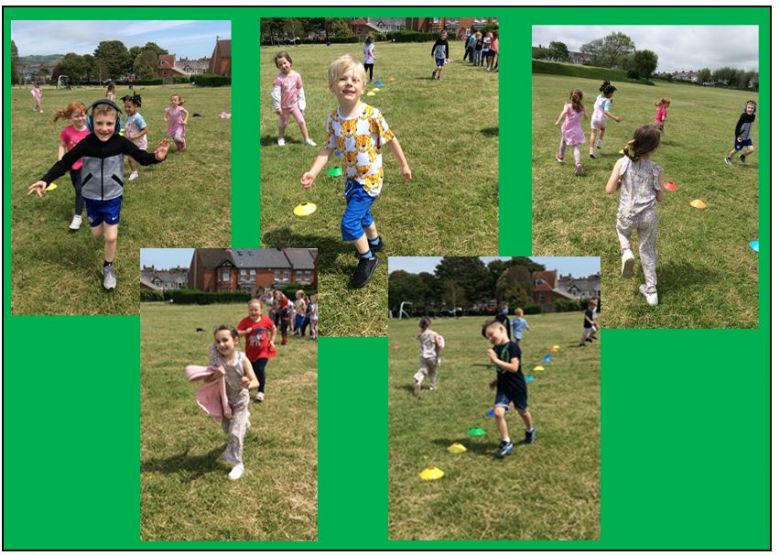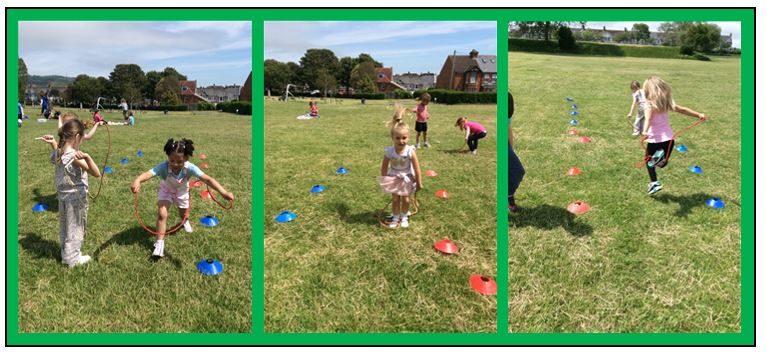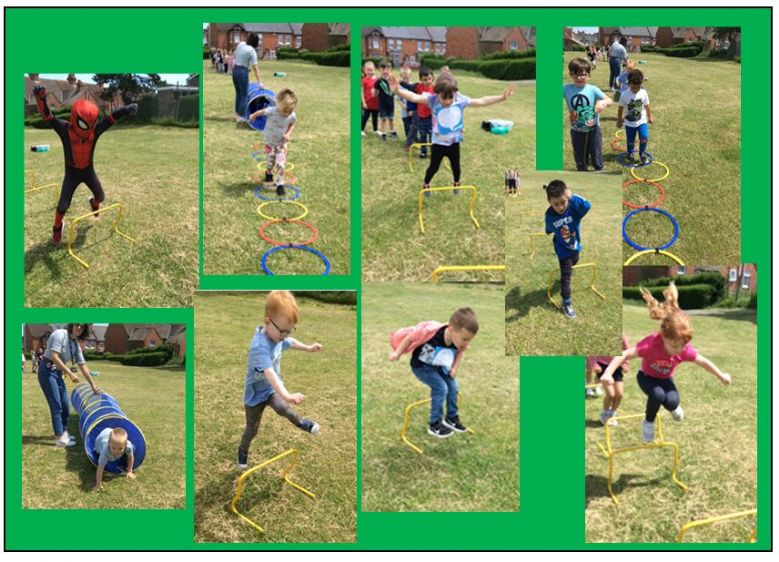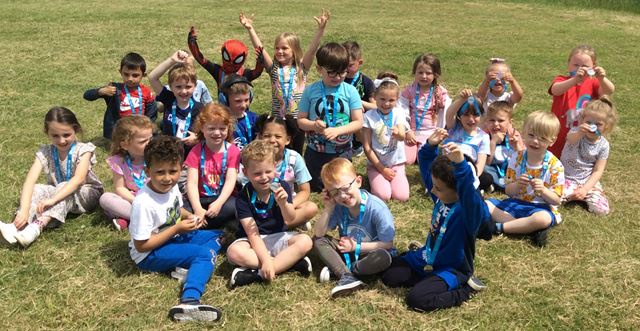 ** Update Friday 11th June- Please find this week's home learning challenge under 'Home Learning' on the right-hand menu. **
'