Ladybirds - Year R
Welcome to our class page!​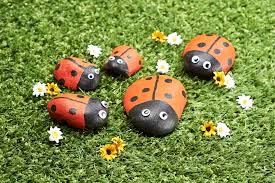 ​
Friday 19th June 2020
Good Morning Ladybirds!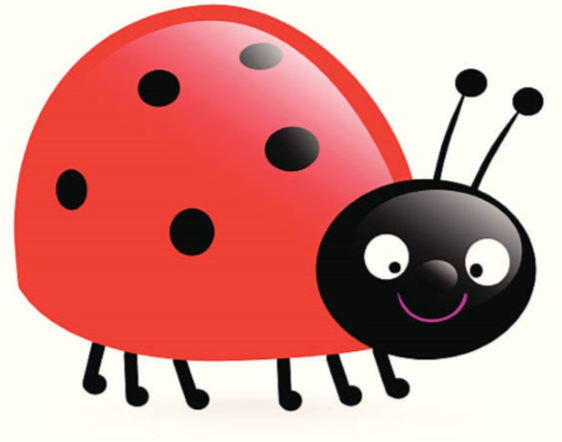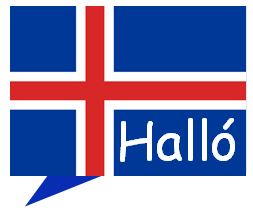 Yippee! It's Friday today and that means the weekend is just around the corner Ladybirds. I think those of us who have been in school have realised just how tiring school can be, even with lots of playtime! Yesterday we made our castles with a working drawbridge. We had to think of ways to raise the drawbridge for when the enemy attacks. Look at what we did...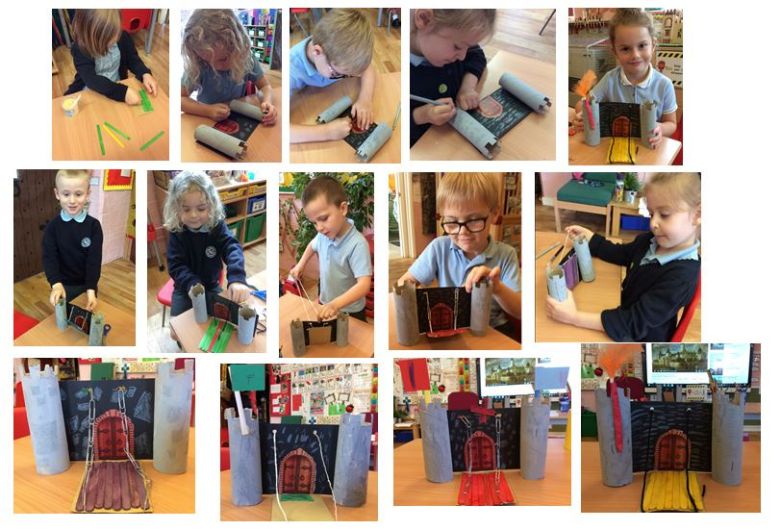 As you can see we are very proud of our makes!!
We also finished our masks today. Can you guess who or what we are?

After a hard week's work, today should definitely be a Fun-day Friday!
Handwriting challenge:
It's number knockout today Ladybirds so grab your pens, paints, felt-tips or chalks and get ready.
Remember, if you are not sure how to form each number use the rhymes from the Communication4all site. They are the rhymes we use in school when practising our number formation.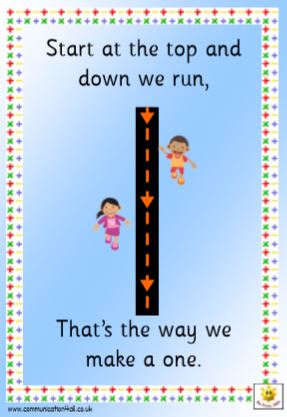 When you are ready to play ask a grown-up to call out a number from 1 to 20 (or beyond if you are feeling confident!). Write the number down. Check carefully to see if your number has been written the right way and, if it is a 'teen' number, that the digits are in the correct order. If you got it right you are still in the game- whoop! whoop! How many numbers can you write before you are 'knocked out'?
Mental maths challenge:
I am going to guide you towards lots of different sites for today's challenges. Find something that looks fun but will also help you with any areas of maths you find a little tricky: counting or recognising numbers, adding and subtracting, number order, estimating, doubling and halving, measuring length or height or weight, 2d or 3d shapes, patterns.
The TopMarks website has lots of maths games and activities. Why not try the 'Blast off!' game to help you count on or back.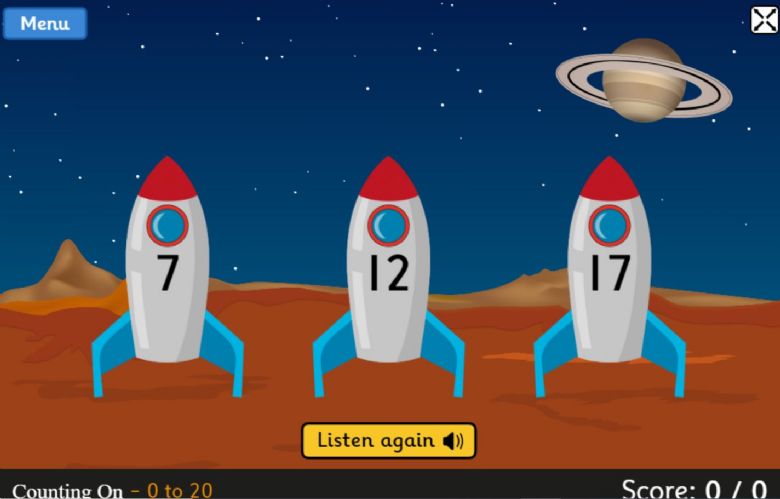 The ict-games website has lots of maths games too. The game below is called 'Counting Cars'. You need to use your knowledge of the number line to help you drive to the correct car.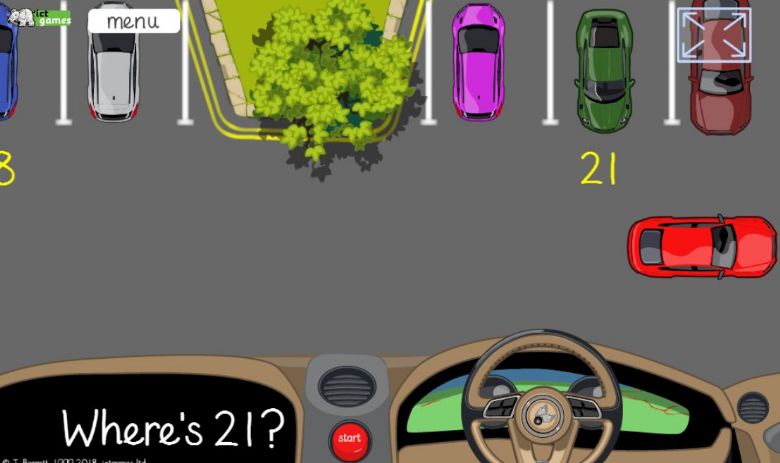 The Mathsframe website is aimed at slightly older children but there are a few games from the Year 1 selection that look like fun including Archery Arithmetic (where you can practise doubling to 20).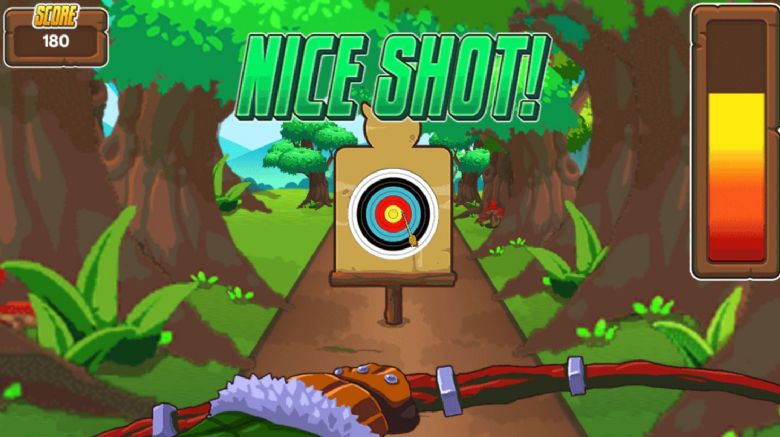 A new site to look at is Math Playground. Try out the Code Builder game. Can you choose the directional arrows to help you rescue the alien shown?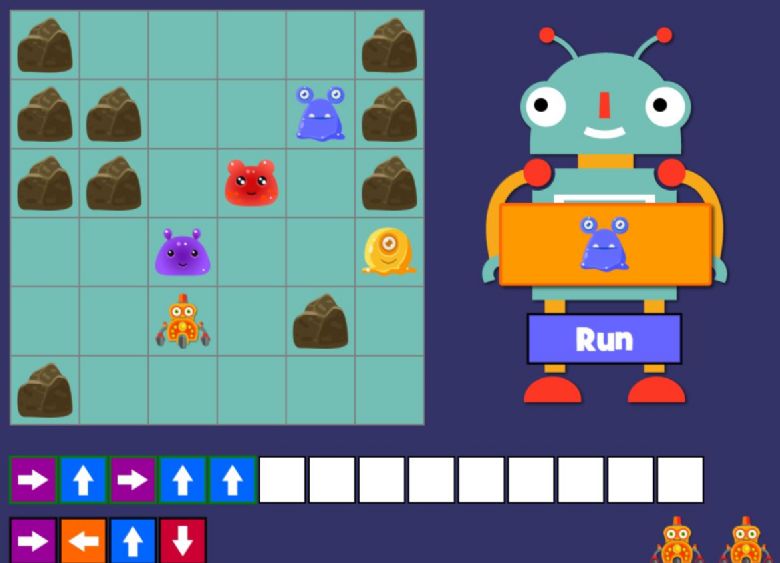 Of course you may have your own favourite sites. If you do tell us all about them!
Phonics:
Go through your sounds and tricky words as always Ladybirds and don't forget to practise those Phase 4 words at the bottom of the page. How many can you spot in your reading books?
Choose some games to practise your reading skills today.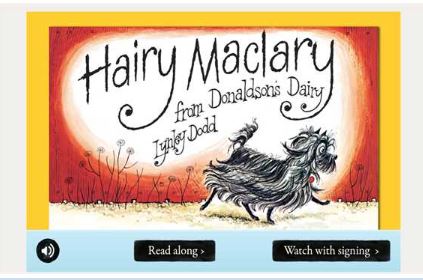 Read along with a selection of fabulous books from the TopMarks Story site.
Well Ladybirds, another week completed! A huge well done to you all. How amazing you are!
See you again next week!
(Parents/ Carers: a heads up for next week- we will be making clay goblets in school but these could be made from playdough if you don't have clay at home- just incase you want to add anything to your shopping list this weekend!)
from Mrs Chapman and Miss Bunn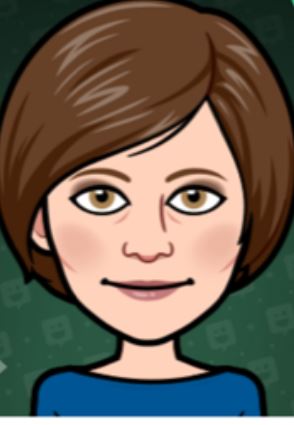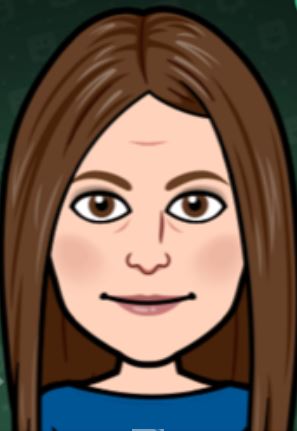 Thursday 18th June 2020
Good Morning Ladybirds!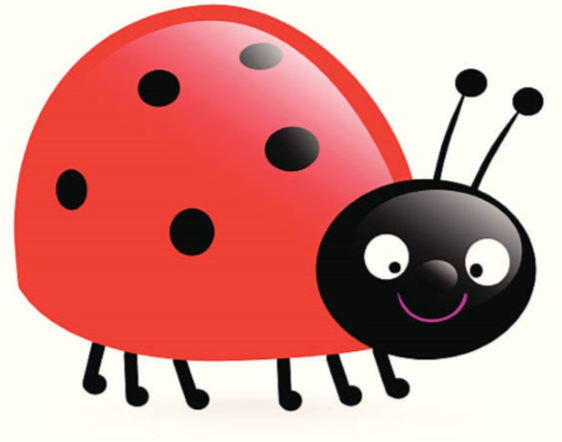 Hello Ladybird learners. We have been having lots of fun learning all about castles this week and are looking forward to making a working drawbridge today. Have you tried that home learning challenge yet? How did you raise and lower your drawbridge? That's the problem we will be trying to solve today.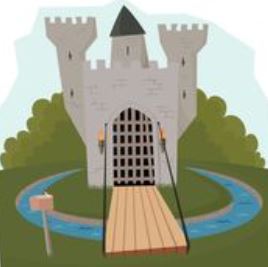 As you can see from the pictures below we were very busy yesterday. We used the computer to find out lots of information about different parts of the castle and then worked together to make an information book to tell others about what we had learned. Take a look at some of our writing...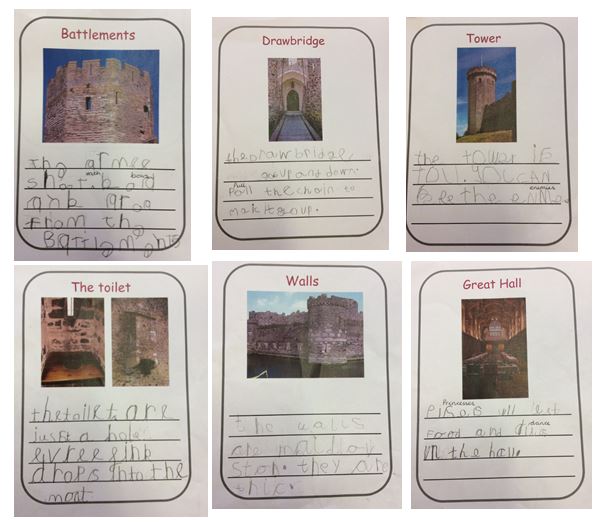 We also made sure we had lots of time for playing too...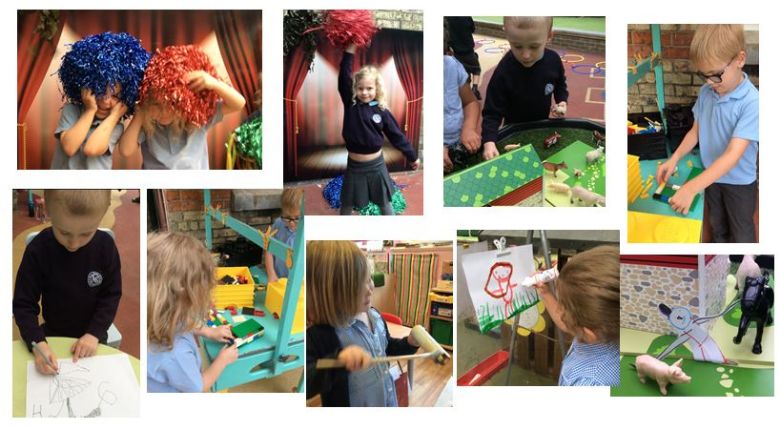 Here are today's challenges Knights. Get ready for action!
Today's handwriting letters: oo
Today's letters are the same. They make the sound 'oo' as in 'boot' or 'oo' as in 'look'.
Click below to go to the Sky Writer tool and watch the little red jet form the letter then you have a go.

Now see if you can copy the words below...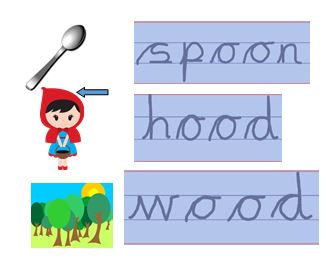 Mental maths challenge:
Today is a target number day. The target number is 6.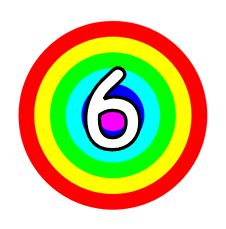 How many different ways can you make the number 6? You could add numbers together that total 6 or make a take away number sentence. You might even know which number can be doubled to make 6 or know which coins make 6p altogether.
Here are some of Mrs Chapman's ideas...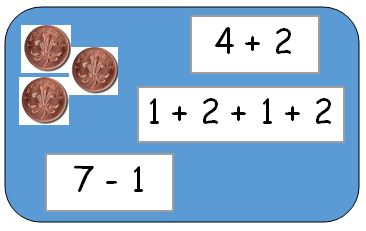 How many different ways can you find?
Phonics: ng
Our Phase 3 digraph today makes the sound 'ng' as in 'song'.
Remember to go through all your sounds and tricky words Ladybirds. In school we are now learning the Phase 4 tricky words so why not have a go at learning these at home too. It will help you be prepared for when you move into Year 1. You can find the Phase 4 tricky words at the bottom of the page along with the Phase 5 sounds and tricky words for those ready for a bit of a challenge.
The Jolly Phonics action for 'ng' goes like this...
Click on the pictures above to hear the 'ng' sound and to practise blending words with the 'ng' sound in them. They are from the BBC Bitesize and Little Learners sites.
Today's activity is a writing one. Look at the picture below. Talk about what you can see. Where are the birds? What are they doing? Can you write a sentence to match the picture? Remember to use a capital letter at the beginning and a full stop at the end and check to see if you can spot finger spaces between your words. Ask a grown-up if they can read your writing. If they can give yourself a pat on the back!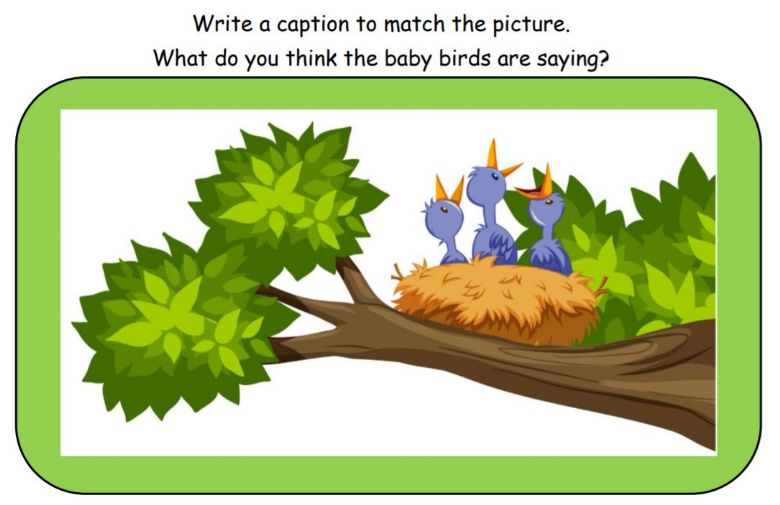 You will find a printable version at the bottom of the page.
Wow! Ladybirds. You worked well today. Don't forget to share a book with your grown-ups to keep your reading skills in tip top form. See you all tomorrow!
from Mrs Chapman and Miss Bunn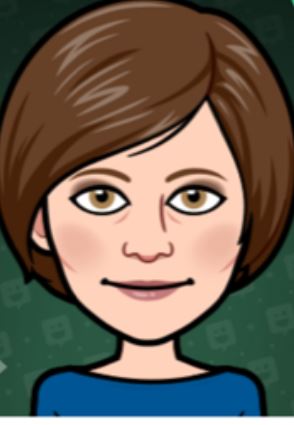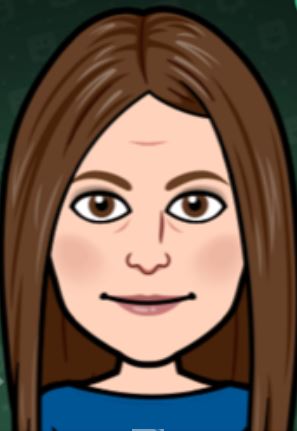 Wednesday 17th June 2020
Good Morning Ladybirds!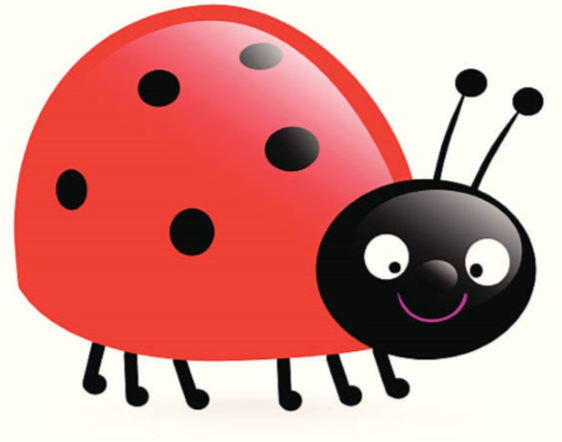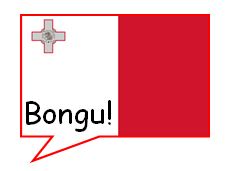 Our page is still being fixed so for the meantime our home learning will stay here on our class page.
We hope you are enjoying the week so far Ladybirds. What did you get up to yesterday? At school we tried out some of the maths challenges from the Home Learning grid- we created numberlines to and from 20, made teen numbers with towers of cubes and played games to find 1 more and 1 less from numbers to 20.
In the afternoon we had lots of fun in the garden and had a go at making our own masks.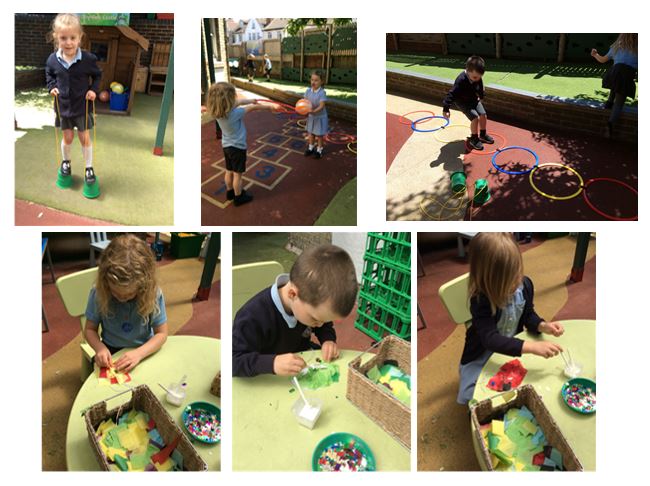 Time to get busy with today's activities. "3, 2, 1.....GO!"
Handwriting letters: oa
Our letters today make the digraph 'oa' as in 'soap'.
As always watch the little red jet in the Sky Writer tool to show you how each letter is formed then write your own. Remember to start each letter on the line.

Now try to copy these words. Look carefully at the size of your letters. Are your tall letters tall?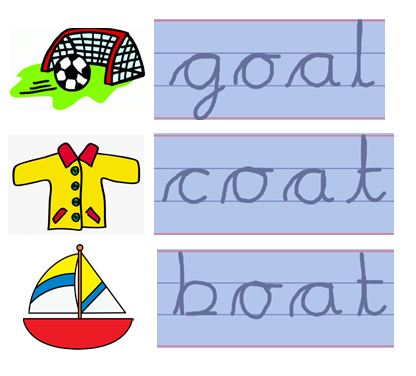 Mental maths challenge:
Let's do some adding today Ladybirds. For this challenge you will need a partner. Stand opposite your partner and hold one hand behind your back. Use this hand to make a number from 0 to 5. Keep the fingers hidden while your partner makes and hides their number too.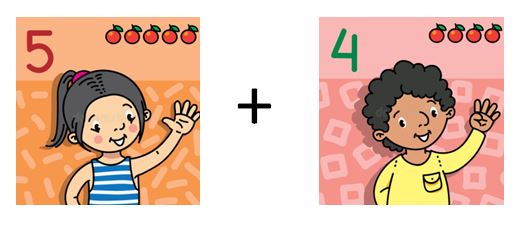 When you shout "Go!" both partners show their number by holding their fingers in the air. The first player to add up the numbers to find the total is the winner e.g for the player above the total is "9". Repeat the game with different numbers. How quickly can you find the total? Are there some totals you just know and don't need to count?
For a little more practice you could play the Mental Maths Train game from the Top Marks site by clicking on the picture below: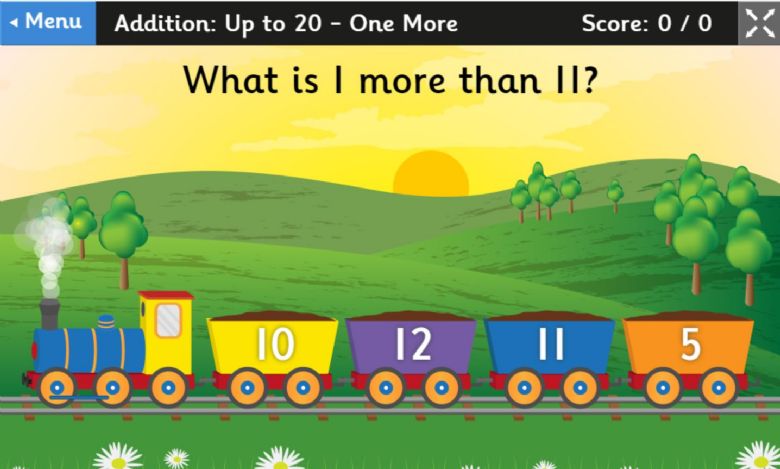 Phonics: th
Our sound today is a digraph (2 letters, 1 sound) and makes the sound 'th' as in 'moth'.
The Jolly Phonics action for 'th' is as follows:
To hear the sound and to blend words with the 'th' sound click on the links above to take you to the BBC Bite-size site and the Little Learners site.
Look at the pictures below. Say the word and stretch it out to hear all the sounds. Can you hear the 'th' sound? Write the sounds you hear to spell each word.

Now try this Yes/ No challenge. Read the question and choose your answer yes or no. You will find a printable version at the bottom of the page with a simpler version of the activity too.
Well done Ladybirds. You were fabulous today! See you tomorrow.
from Mrs Chapman and Miss Bunn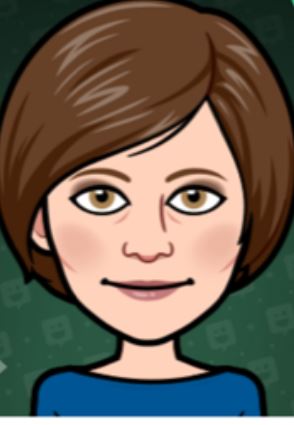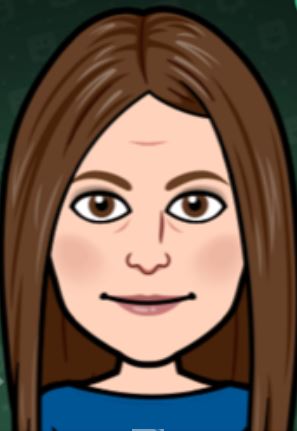 Tuesday 16th June 2020
Good Morning Ladybirds!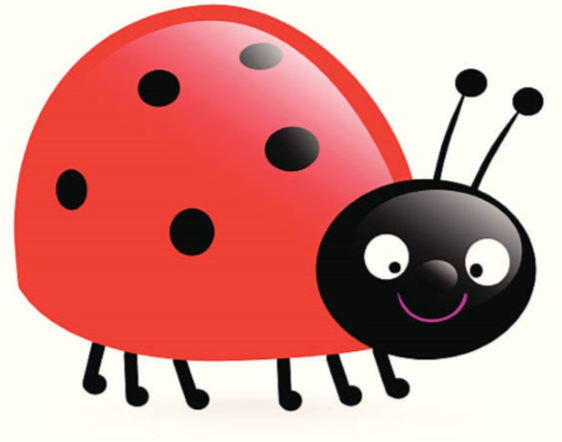 Oh Ladybirds. Our webpage was up and running again yesterday and all today's activities were ready to go but... it has disappeared again! Please bear with us as it is being fixed and hopefully will reappear a.s.a.p.
Parents/ Carers: If you can't wait, our handwriting letters today are 'igh', our mental maths is an adding one and our phonics is 'sh'. I have attached the phonic dominoes game at the bottom but please feel free to use some of the resources you are familiar with eg. Sky Writer, Top Marks to find some activities to support this learning. Of course the home learning grid has lots of activities to choose from and can be found at the bottom of the page.
Fingers crossed all will be up and running again soon!
Mrs Chapman
Monday 15th June 2020
Good Morning Ladybirds!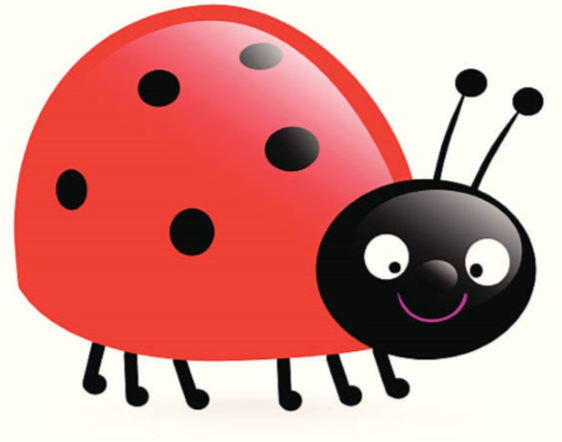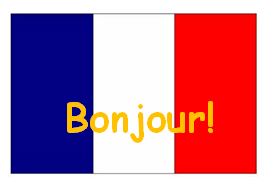 Many apologies Ladybirds but our Home Learning page has temporarily vanished. It is being sorted but while we wait for it to come back you will find this week's home learning activities here.
We hope you had a lovely weekend and are ready for another week of Knight School. Did you enjoy the Knight activities from last week? Maybe you made a shield to defend yourself against the enemy. Which pictures did you choose to add to your shield? Here are some of our designs in progress....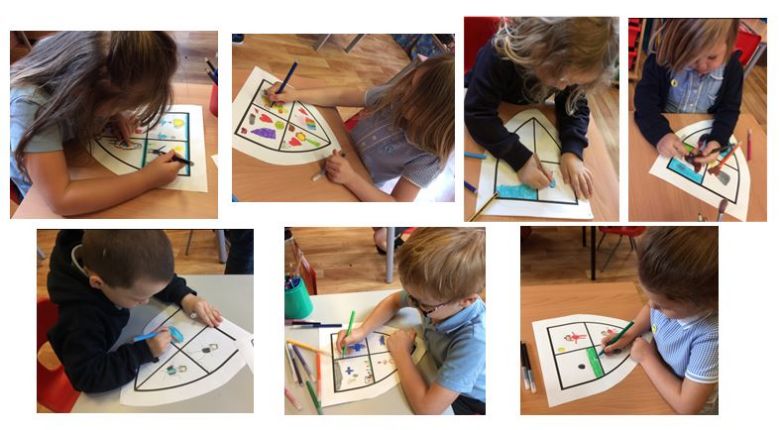 This week we are going to find out all about Castles. Take a look at the Home Learning grid at the bottom of the page. What will you discover?
As well as choosing one or two activities from the home learning grid Ladybirds, take some time each day to try out the handwriting, mental maths and phonic challenges and share a book from the selection of e-books available for free from Oxford Owl. Click on the picture below to be taken to the site.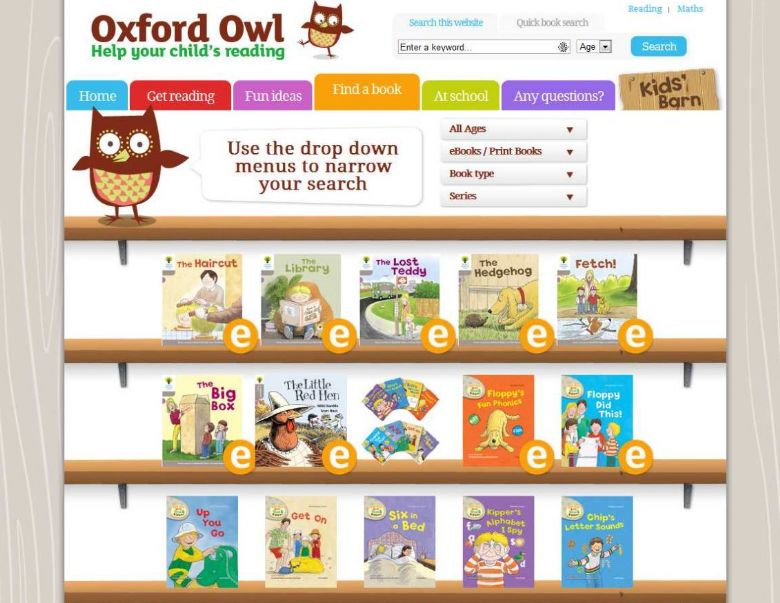 Here are some suggestions for this week:

Here is the timetable for those Ladybirds coming to school today:

OK Knights. Time to get ready for action...
Handwriting letters: ee
Today our letters make the digraph 'ee' as in bee. Always make sure you have a pinchy pen grip and start with your pencil on the line. Watch the red jet from the Sky Writer tool from ict-games.com to see how the letters are formed. Click on the letters below to take you to the site.
You have a go! Can you make both 'e' shapes the same size? Now try copying the 'ee' words below using your beautiful handwriting. Remember to stretch up for those tall letters.
Mental maths challenge:
Ready for some counting today? We are counting down from different numbers in our "The floor is lava!" game.

Parents/ Carers: If your child is not quite secure in saying number names in order to 20 please focus on this instead. Take different opportunities throughout the week to practise counting whether it's counting grapes in a bowl, ants in the garden or steps up the stairs. Once they are saying the number names correctly play our 'Floor is Lava' game but count up instead of down.
How confident are you at counting backwards from 20 Ladybirds? Watch the clip below to remind you of the number order: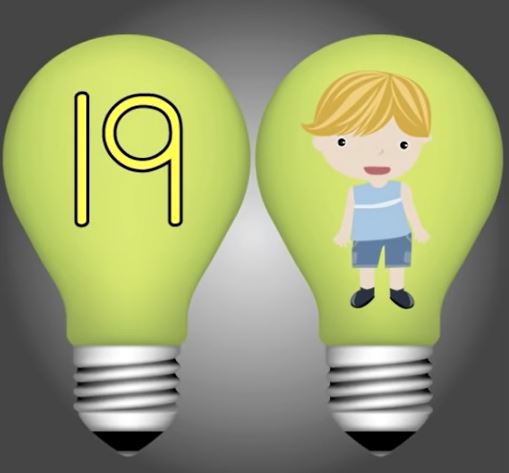 When you are ready stand in a space. Ask a grown-up to call out a number from 1 to 20. Say the number then count down. When you get to 0 shout, "The floor is lava!" then save yourself by jumping on to a chair/ table or anything near by (that you are allowed to jump on!). Repeat the game starting at different numbers.
Why not have fun with some dot to dots this week too Ladybirds. You could start at 1 and count up or why not start at 20 and join the dots counting back to 1? You can find a printable copy at the bottom of the page.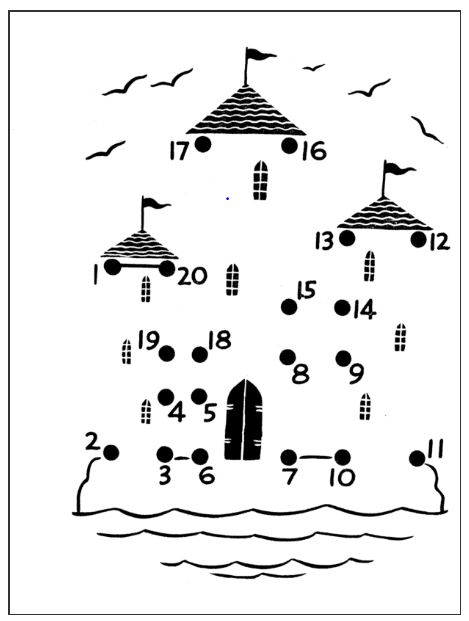 Phonics: ch
For the rest of this term we will go back over all our Phase 3 sounds and tricky words and learn our Phase 4 tricky words. This will get us ready for Year 1.
Parents/ Carers: You will find the new Phase 4 words at the bottom of the page. Remember to find fun ways to encourage your child to practise their words. Here are some suggestions found on the Internet...

Phase 5 is not taught until Year 1 but if you feel your child might be ready to explore these new sounds and tricky words please do look at the Phase 5 sounds and tricky words below.
Today our sound is a digraph (2 letters, 1 sound). It makes the sound 'ch' as in chocolate- yum yum!
The Jolly Phonics action is as follows: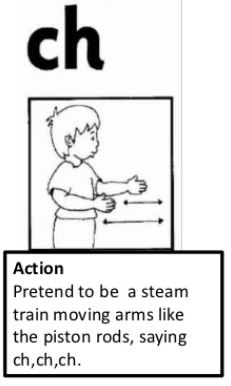 Watch the Bite-size clip here: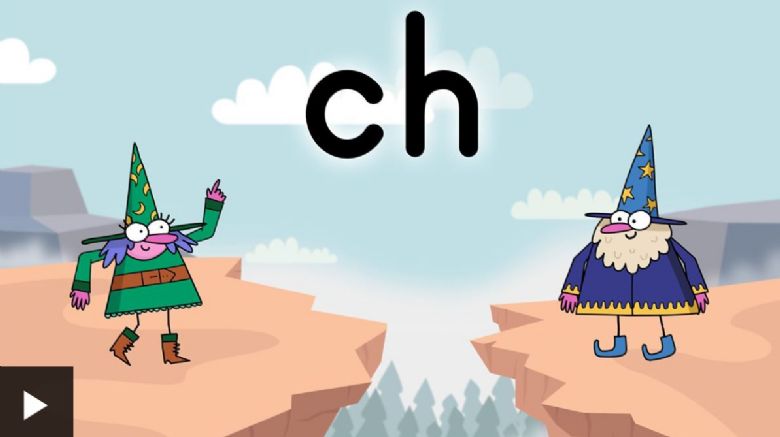 Today's activity helps us practise our blending skills and our tricky words. You can play by yourself or with a friend.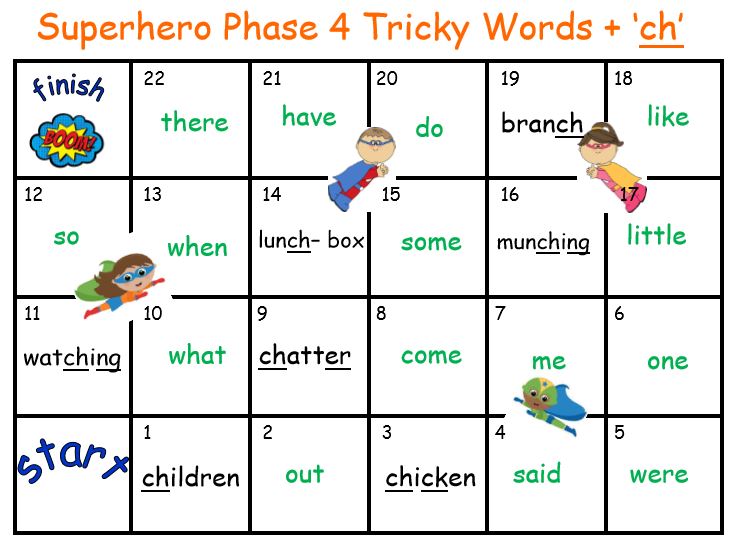 Find something to use as a counter and place it on the start square. Roll a die (or select a number card from 1 to 6 if you don't have a die) and move your counter that many spaces. Read the tricky word or sound out and blend the 'ch' word you land on. Score 1 point for each correct word. When you finish count how many points you have. The player with the most points wins!
(There is a Phase 3 version for those not yet ready to learn Phase 4)
That's all our challenges completed for today Ladybirds. Time to have a break and do something really fun now! Don't forget to send in any photos so we can see what you get up to at home. We do love to see you! Enjoy the rest of your day Ladybirds. You are all superstars to us!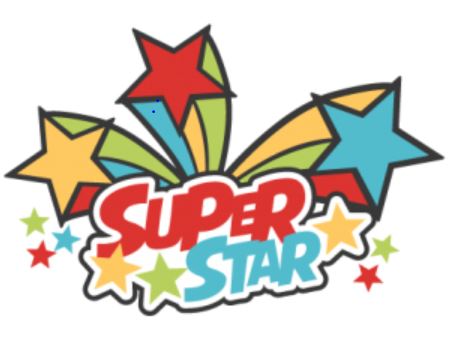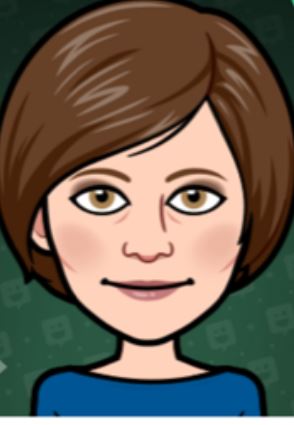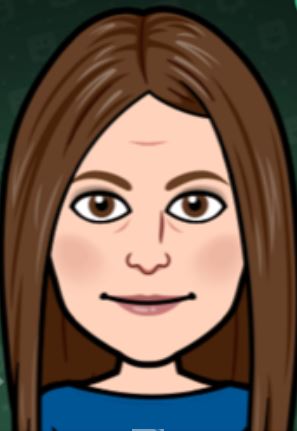 School Closure
Please click on the 'Home Learning- Ladybirds' page for daily activities plus all the information you will need to support your child to continue their learning at home.
​Library visit.
As part of our World Book Day celebrations Ladybird Class visited Cheriton Library. We enjoyed looking at lots of different books with our friends and shared a few of our favourite stories. We can't wait to go back again!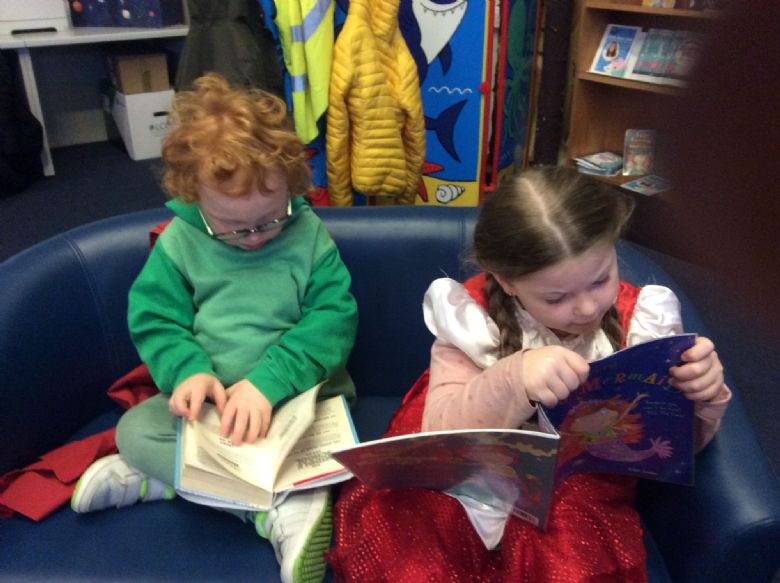 ​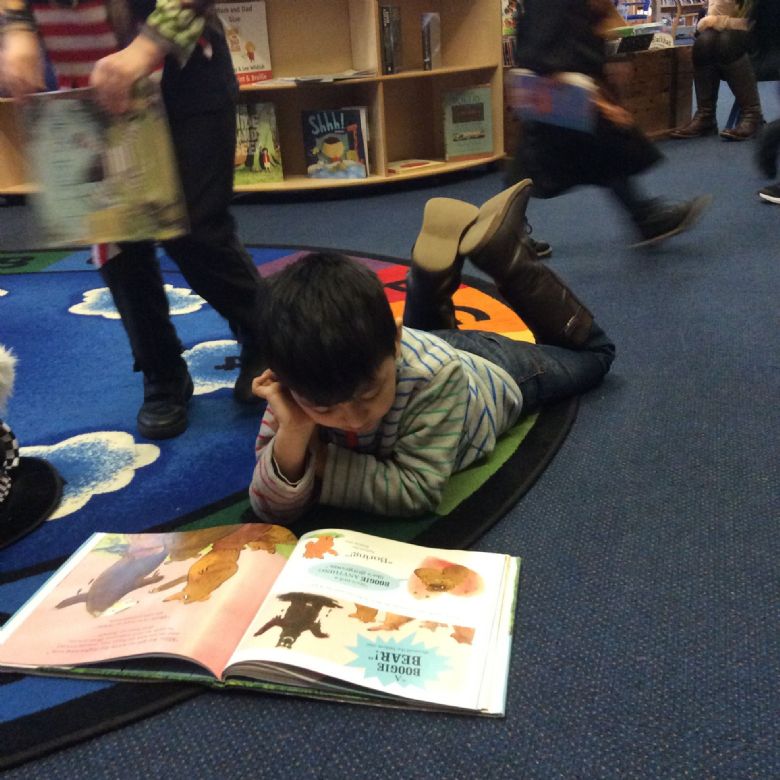 ​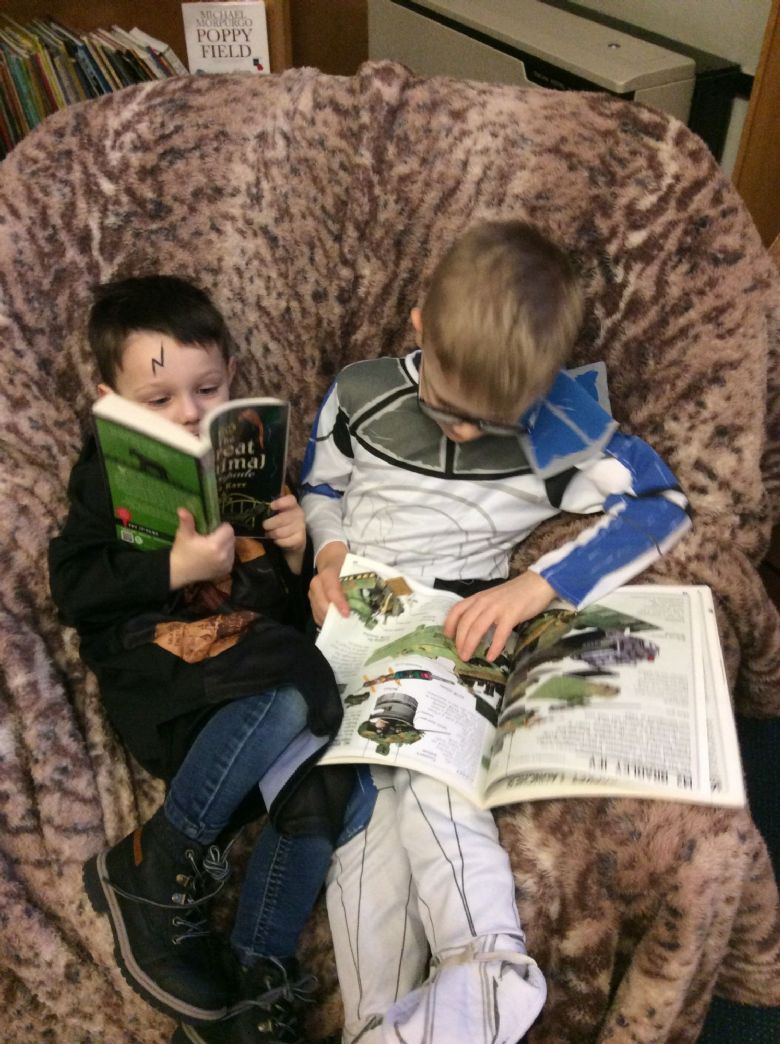 ​
https://www.ictgames.com/mobilePage/countingCars/index.html