Ladybirds - Year R
Term 2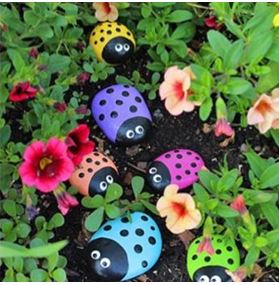 Week beginning 23rd November 2020
It was a super busy week again last week. We discovered lots about Diwali- the festival of lights celebrated by Hindus at this time of year. We learned a lot about how families prepare for and celebrate during the five day festival and enjoyed watching a shadow puppet story of Rama and Sita. The message the story tells is that light will win over darkness.
If you want to share the story, click on the picture below to be taken to the Cbeebies- Let's Celebrate page: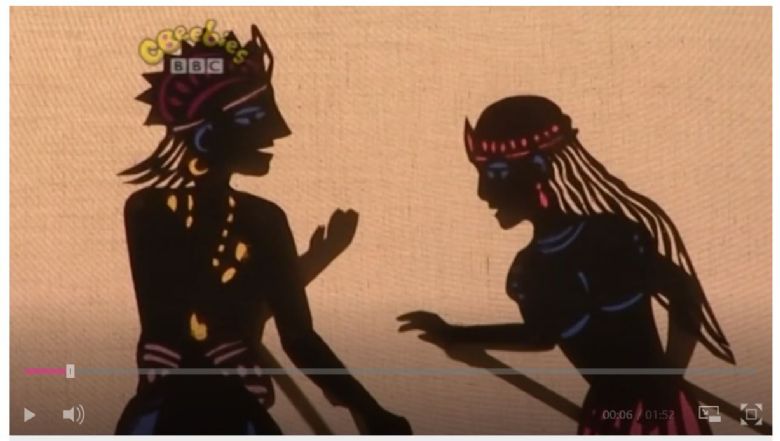 We have begun to make Divas which are small lamps that are traditionally lit during the festival of Diwali. Here are a few pictures of us shaping the clay to make our lamps and using the tools to add some patterns. When the clay is dry we will be able to decorate our lamps with beautiful colours so they look just like the real thing!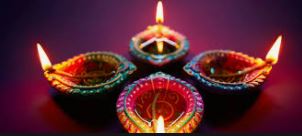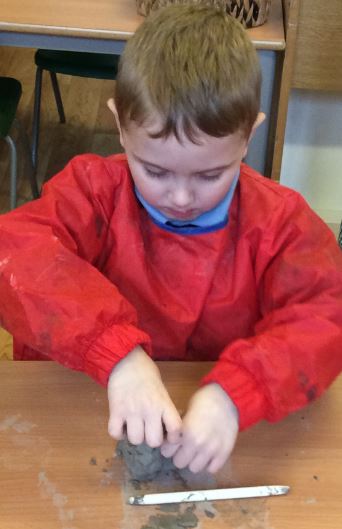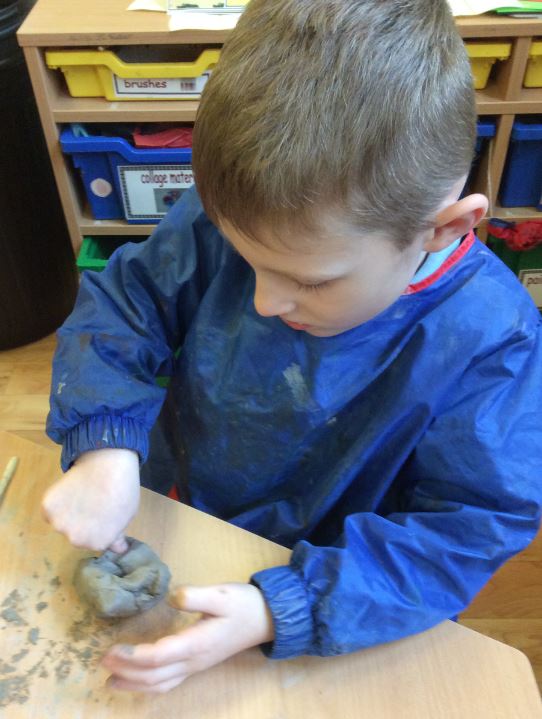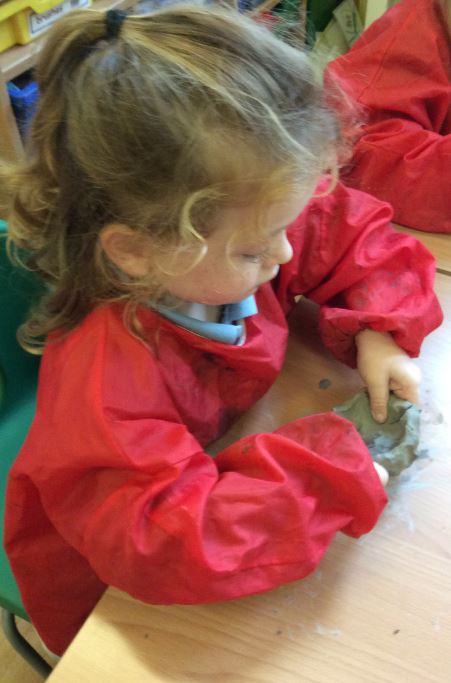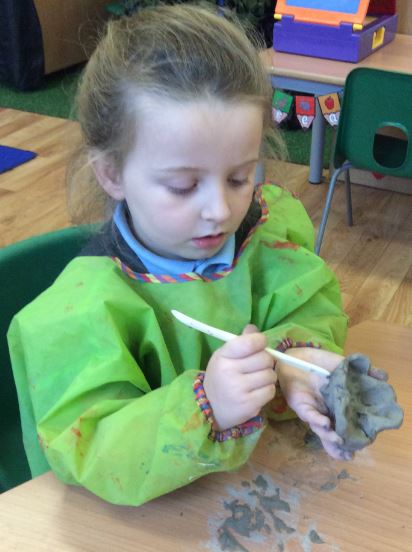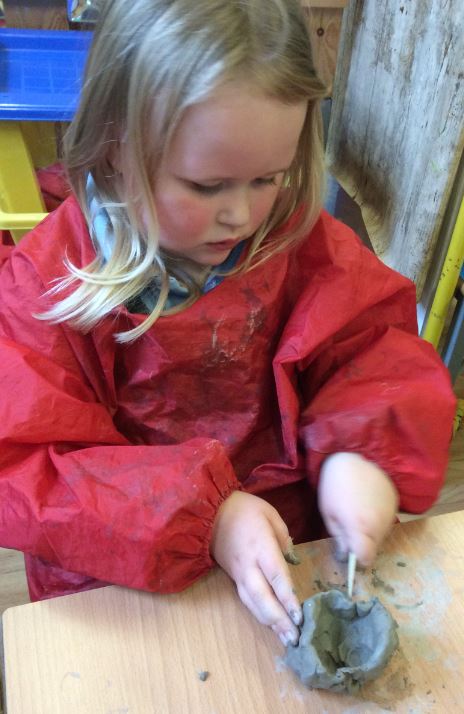 In maths this week we have been exploring circles and triangles and are beginning to use the mathematical language of 'corners', 'sides', 'straight' and 'curved' when talking about the shapes we see.
We began with looking at a few pictures created by the artist Kandinsky and seeing which shapes we could find within his work. We then made our own framed pieces of art! Later in the week we explored how 2d shapes can be used to create everyday things such as people, houses, ladybirds and flowers. Take a look....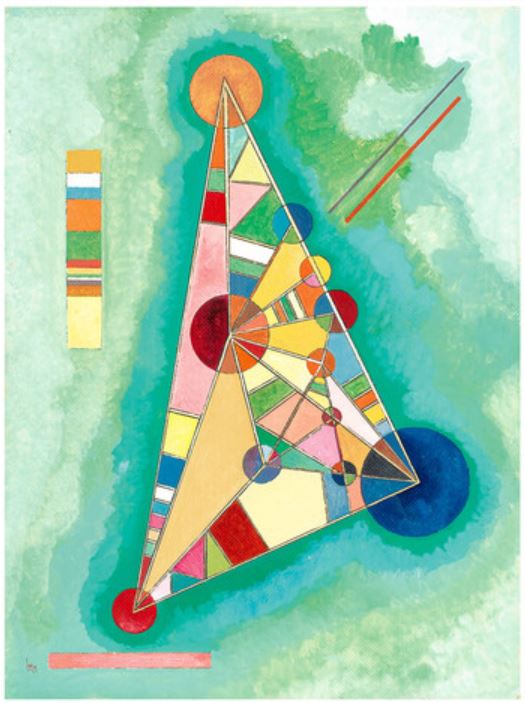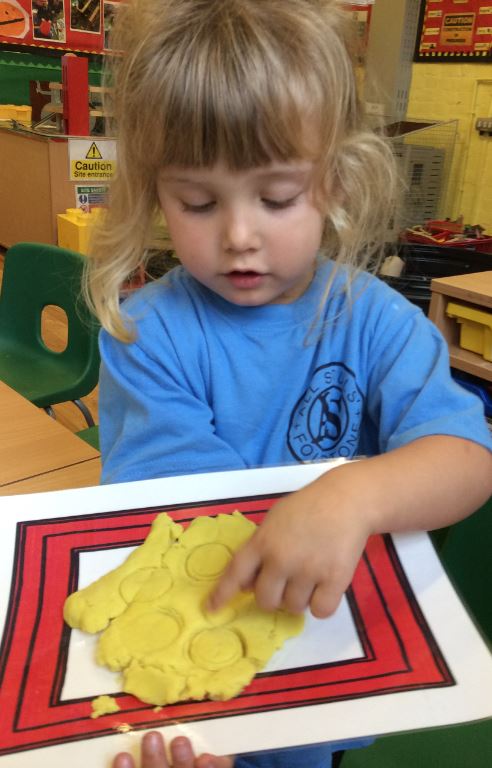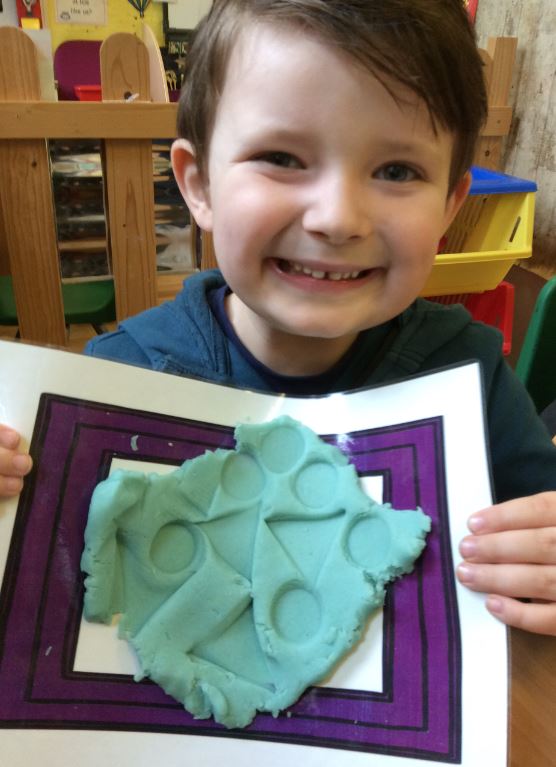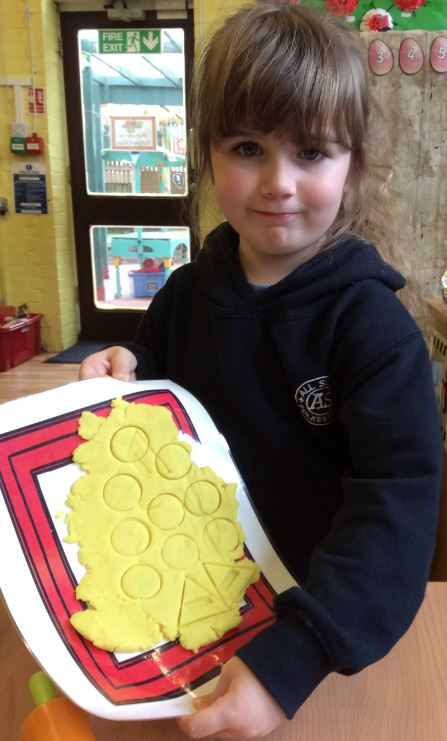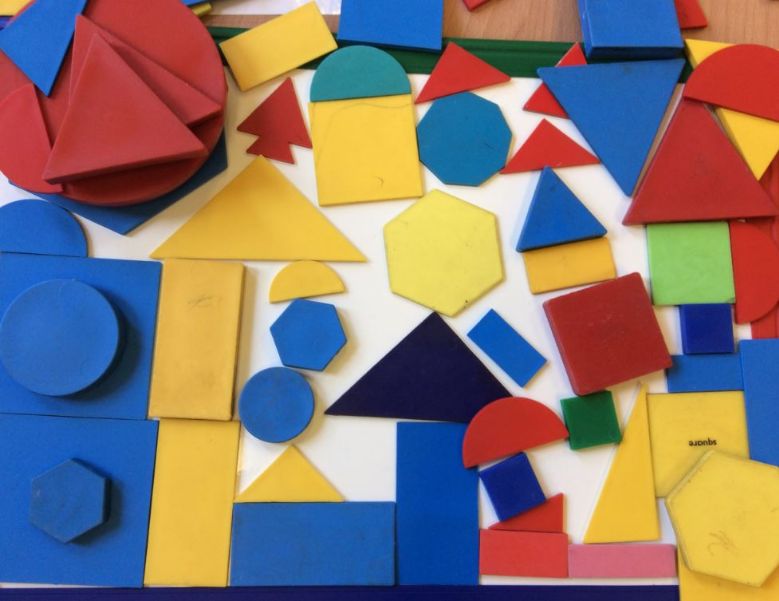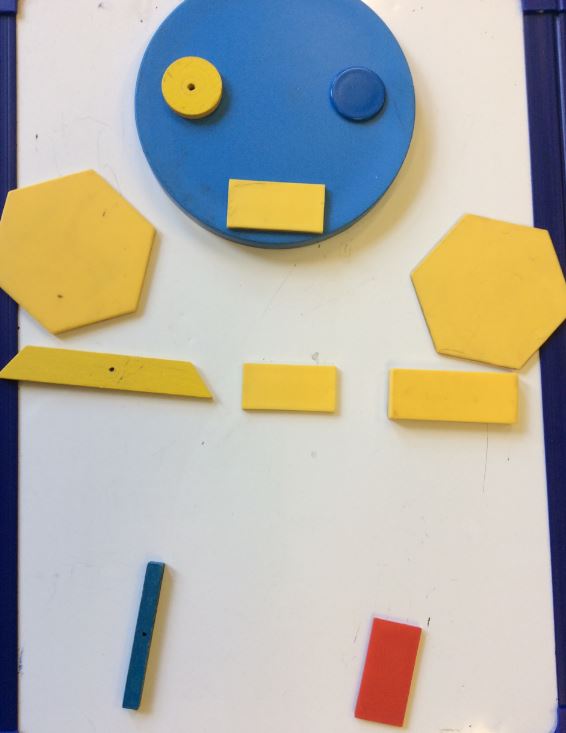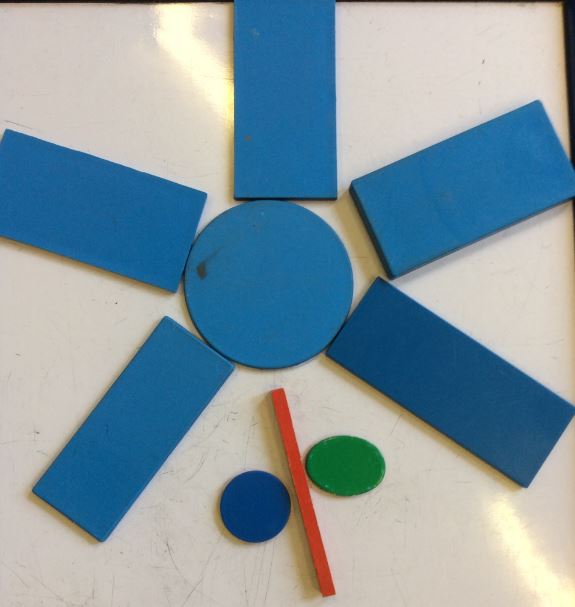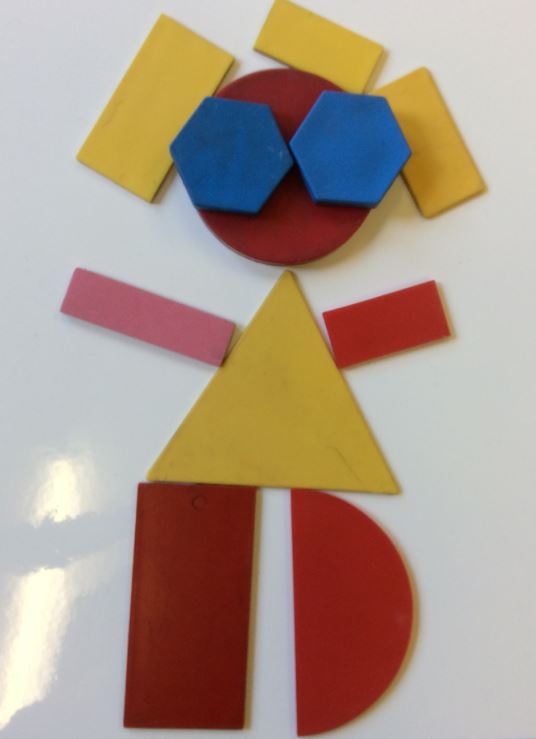 Also this week.....
We played the 'Caterpillar ordering' game from the TopMarks website to try out our number ordering skills. Some of us also had a go in our choosing time. Play the game by clicking on the picture below: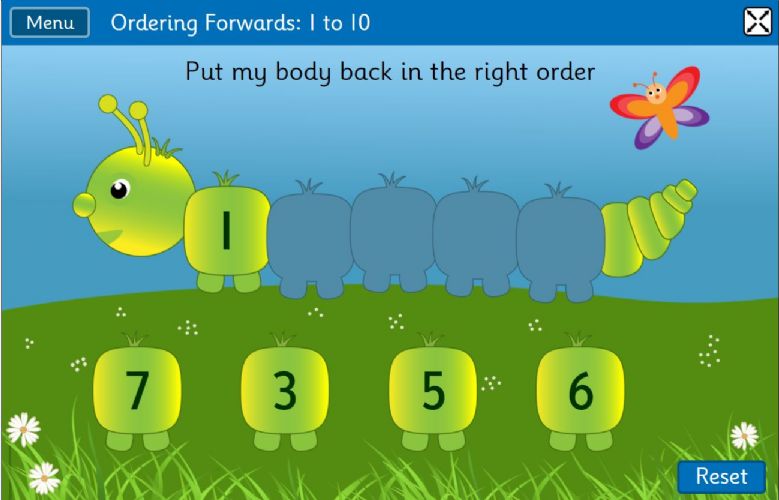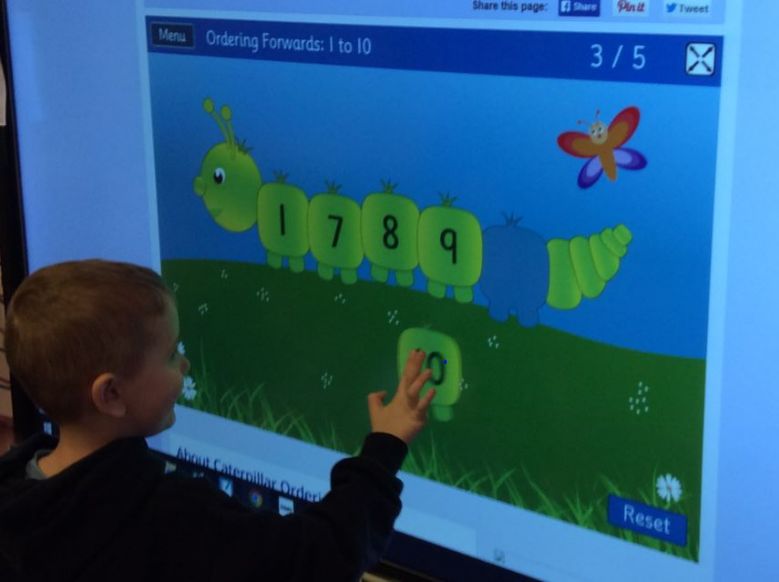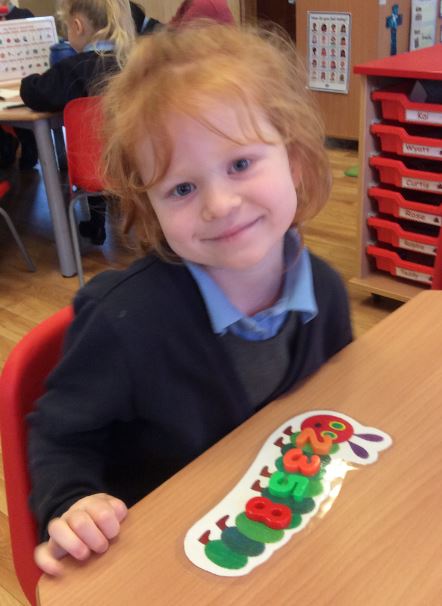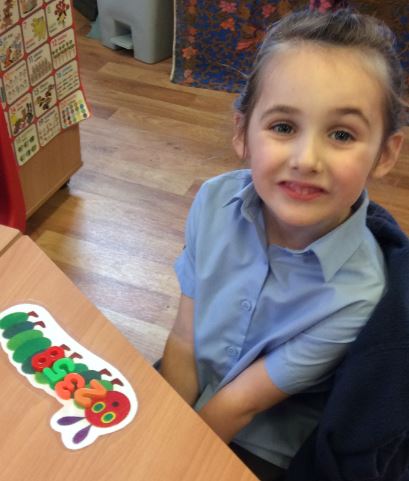 And just look how we are getting on with our reading and writing skills. Great work Ladybirds!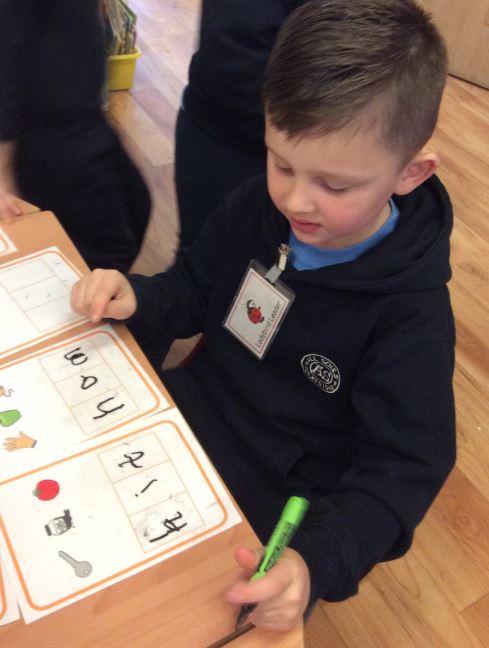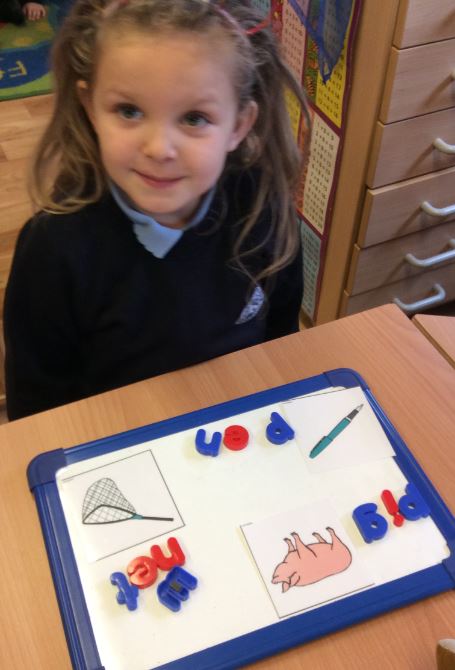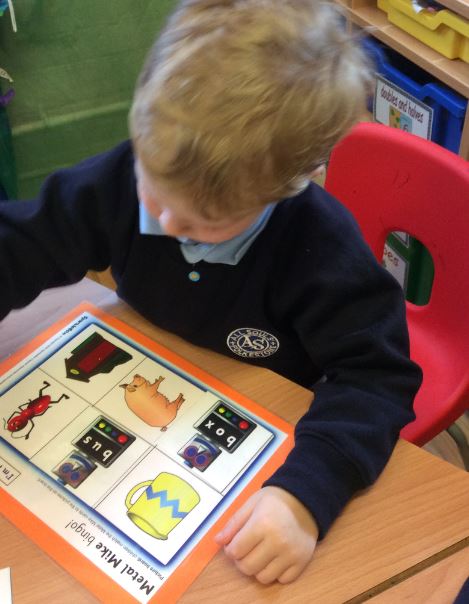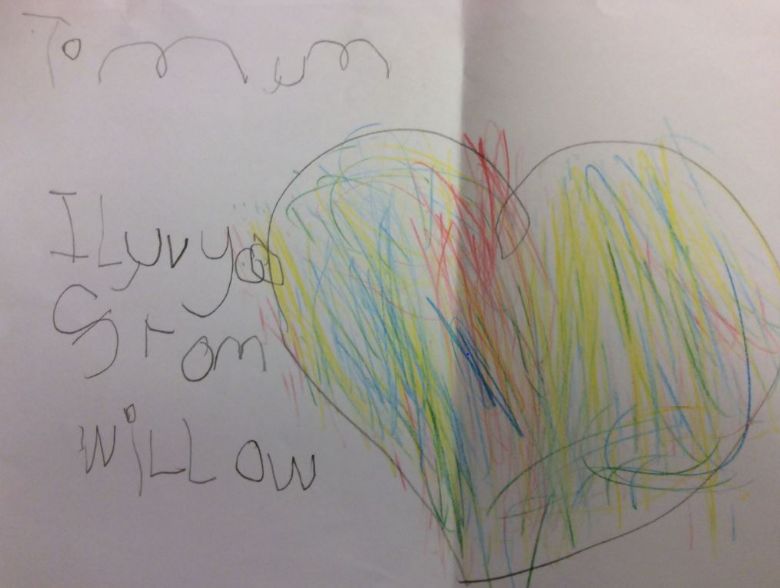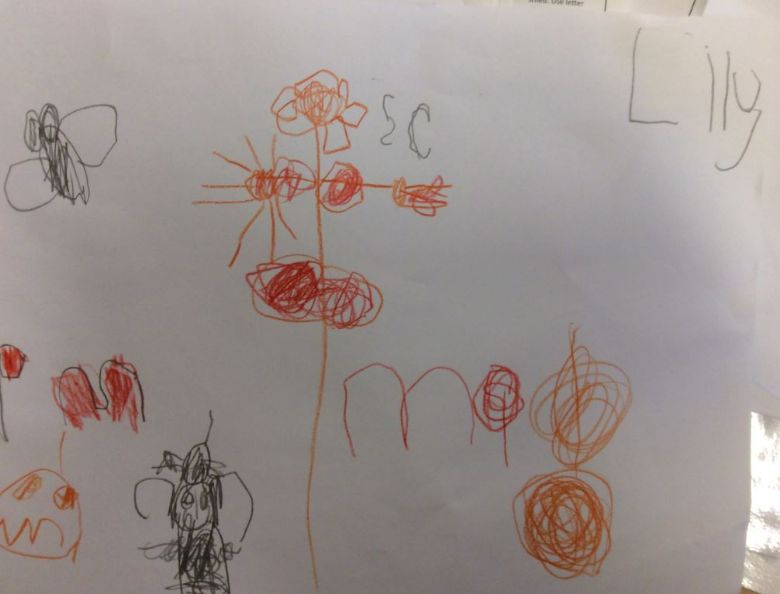 Week beginning 9th November 2020
What a busy week! We have certainly been showing off our artistic talents in a number of activities this week....
We looked at the painting called 'Starry Night' created by the artist Vincent Van Gogh.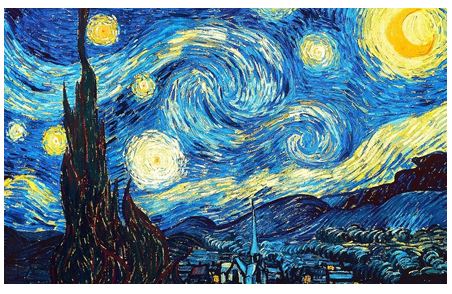 Some of us chose to make our own starry night pictures using paints and chalks to create swirls and waves, just like we spotted in Van Gogh's artwork. We are very proud of the finished results....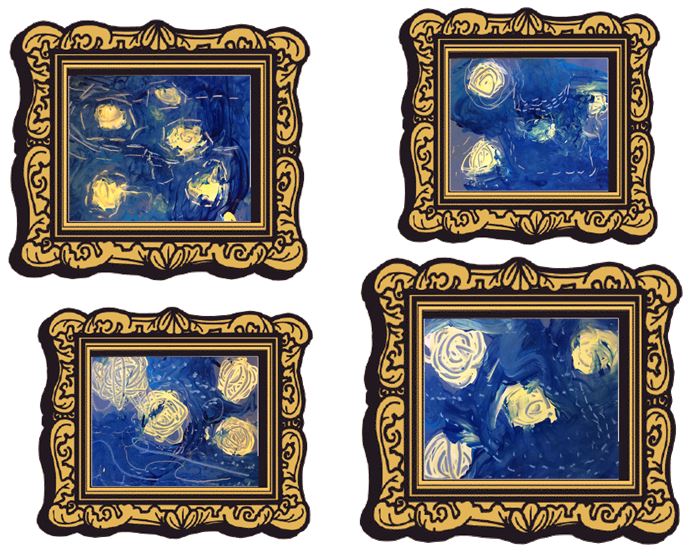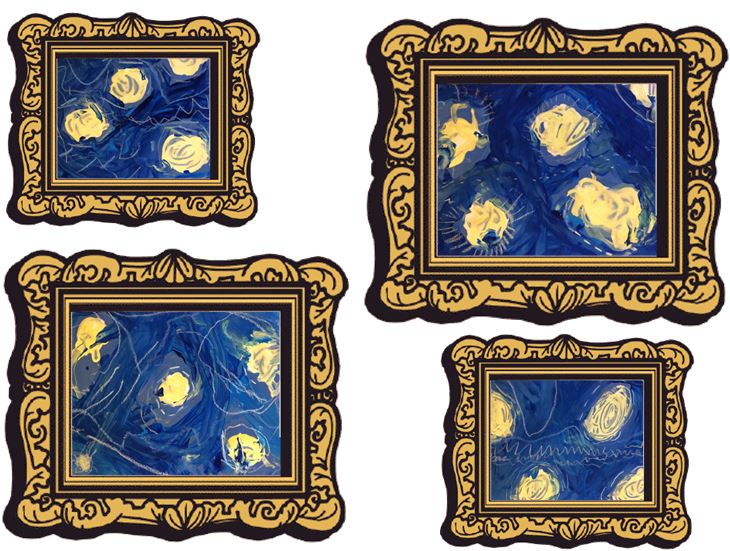 On the 11th November this week we paused at 11 o'clock to remember those who died during the war.
We watched a short clip from the cbeebies website to help us think about what it must have been like for those soldiers who fought in the war and why poppies have become a symbol for remembrance.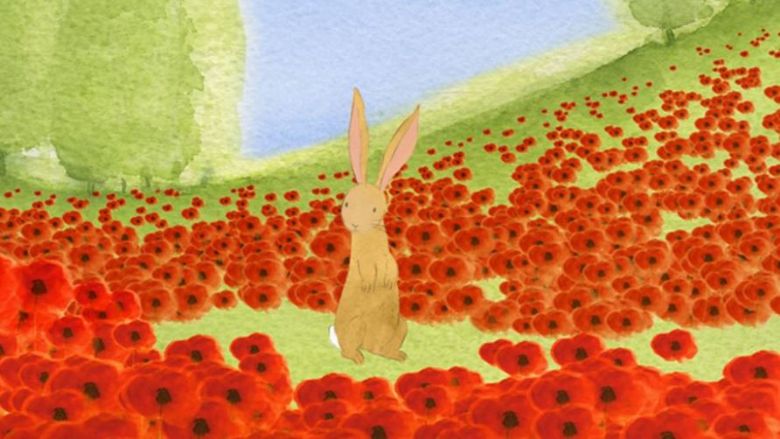 We then made our own poppy field pictures.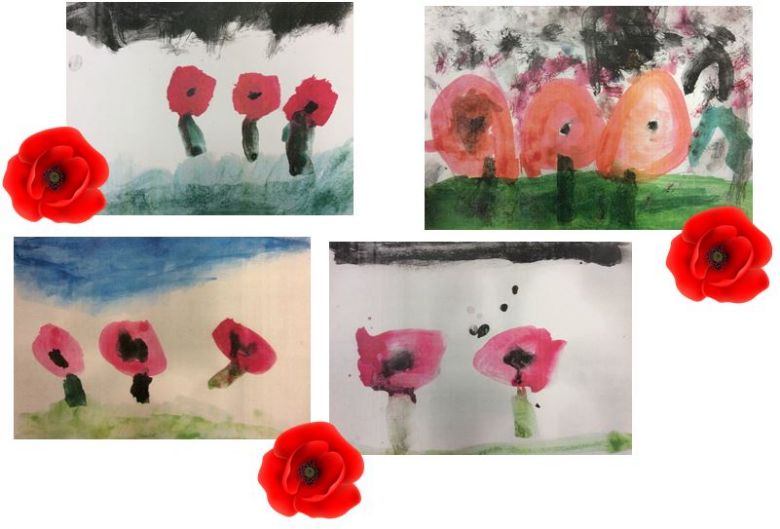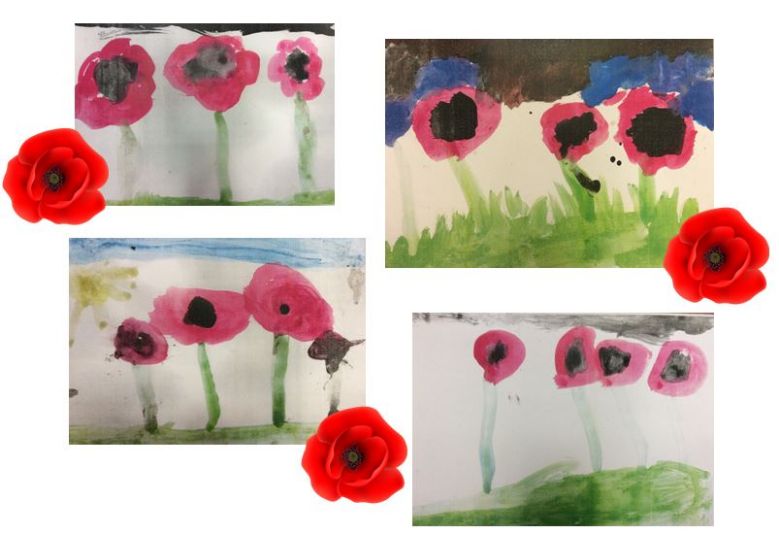 Week beginning 2nd November 2020
We hope you had fun during the holidays Ladybirds even though the weather was rather wet and windy!
A huge 'Welcome back!' to school and to our new topic called..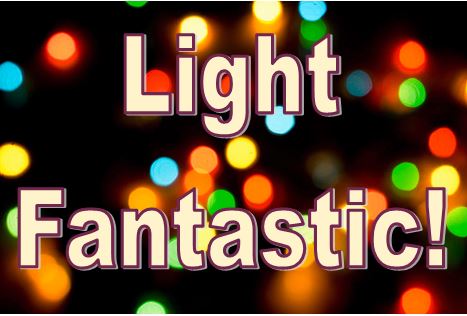 Take a look at the topic grid to discover a little more about the learning taking place this term- you can find it at the bottom of this page or from the menu on the right.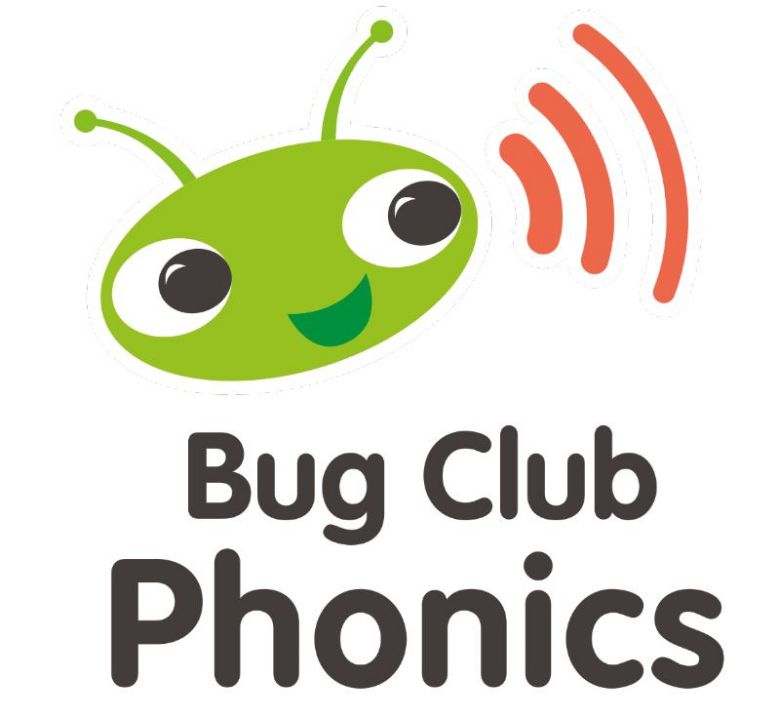 We know that some of you have been very keen over the holidays and have already logged onto Bug Club and tried out some of the books and stories there. Well done! Nearer the end of the term we will be adding new books for you to read so if you haven't yet explored the site please do so. Aim for one or two books each week to supplement the reading books that you take home from school.
If you have whizzed through these books and are still keen to try more why not sign up to Oxford Owl. Click on the logo below to go to the website.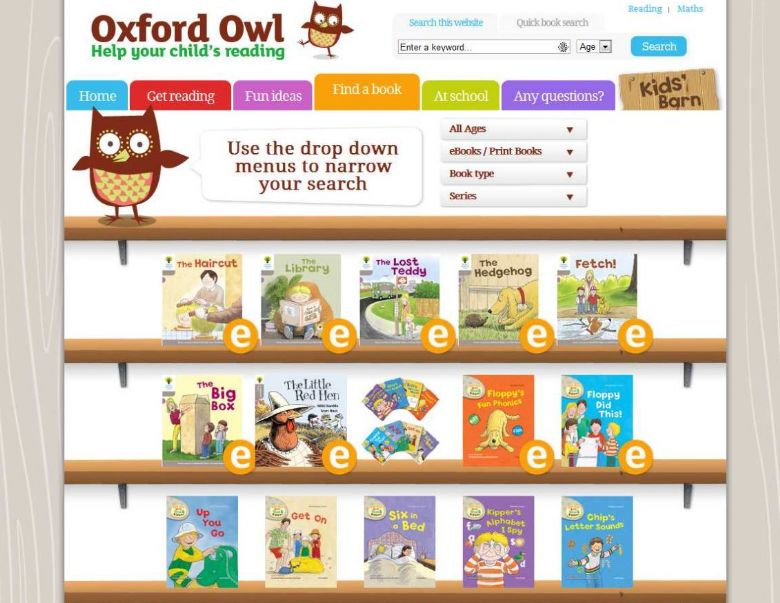 There are free resources including 150 e-books to enjoy- simply create an account to access them.
In previous years parents have also recommended the 'Teach your monster to read' game from The Usborne Foundation. Again click on the picture below to find out a little bit more if this is something you would like to try. The computer version is free or you can buy the app.

Whatever you choose try to take time every day to share a book and practise your sounds and tricky words.
Happy reading Ladybirds!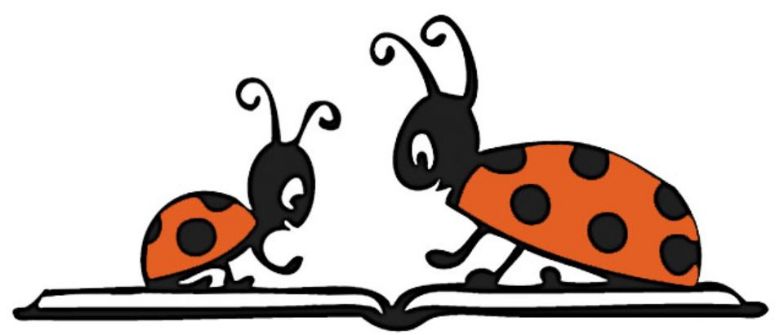 It seems that many of our Ladybirds have green fingers! Your beanstalks are growing well...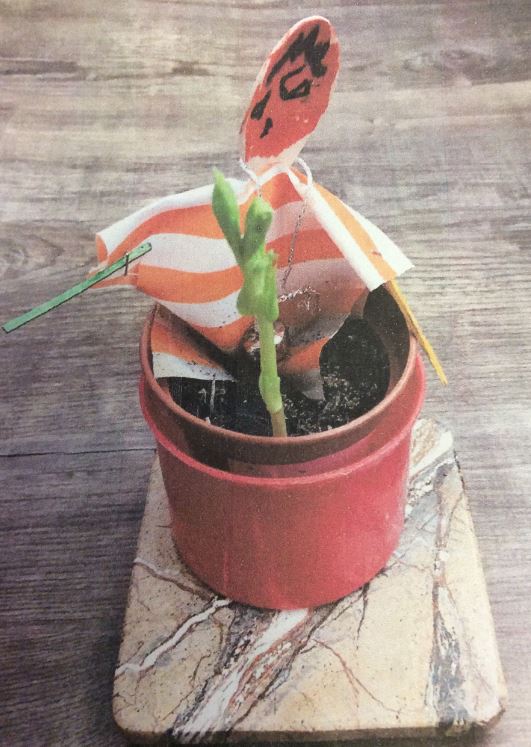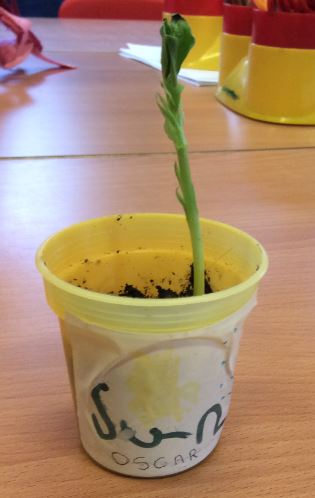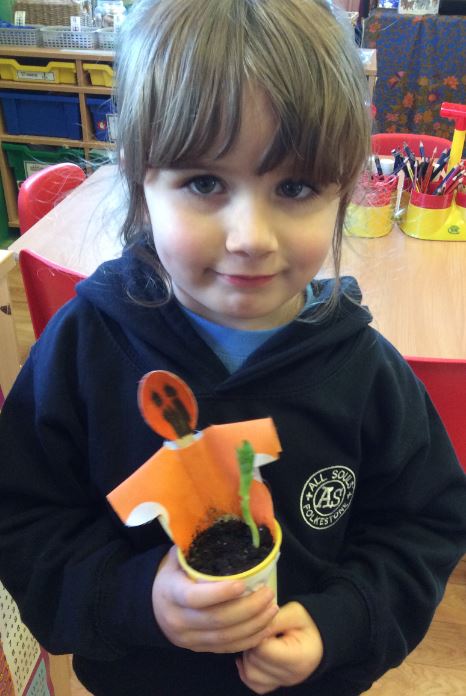 We wonder whose beanstalk will grow the tallest?
Handwriting:
This week we have begun using forming the letter 'c' in our handwriting sessions. At All Souls' we use a cursive handwriting style. Every letter starts at the bottom, with our pen sitting on the line.
Before you begin, make sure you are creating a 'pinchy pen' grip.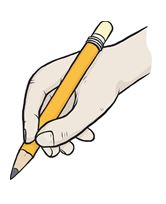 To make a 'curly c' we form the letter shape whilst saying this rhyme....
"Up to the top of the hill and curl back around."

Why not try the 'Writing Repeater' tool from ictgames.com to practise forming your letters? Click on the letters above to be taken to the site.
If you want to watch the letter being formed by the little red jet in the 'Sky Writer' tool from ictgames.com simply click on the picture below. Select 'cursive' then choose whether you want a day or night sky (you can even select the colour of the trail!).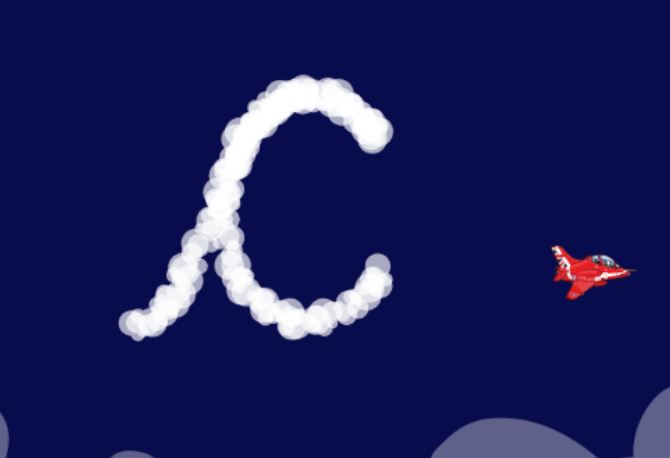 Remember Ladybirds, handwriting takes practice to make perfect. Don't worry if your letters look a little wobbly to begin with.
In our phonics session this week we played a game that helped us to focus on the final sound in a word. To play the 'Slide Game' click on the picture below. You will need Flash to play the game.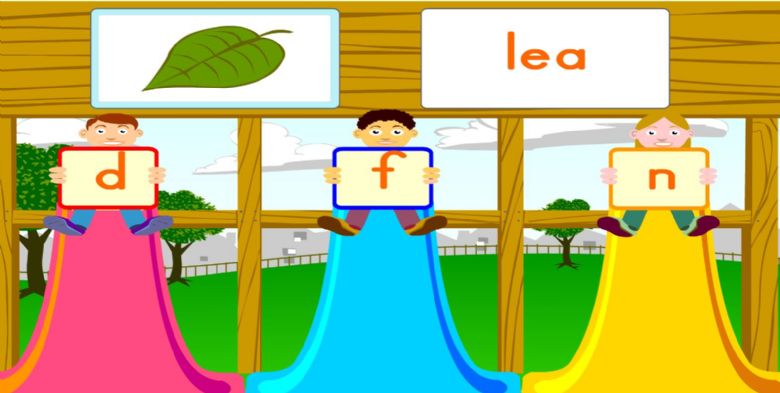 or you could try Buried Treasure from Letters-and-sounds.com
Click on the picture to play the game.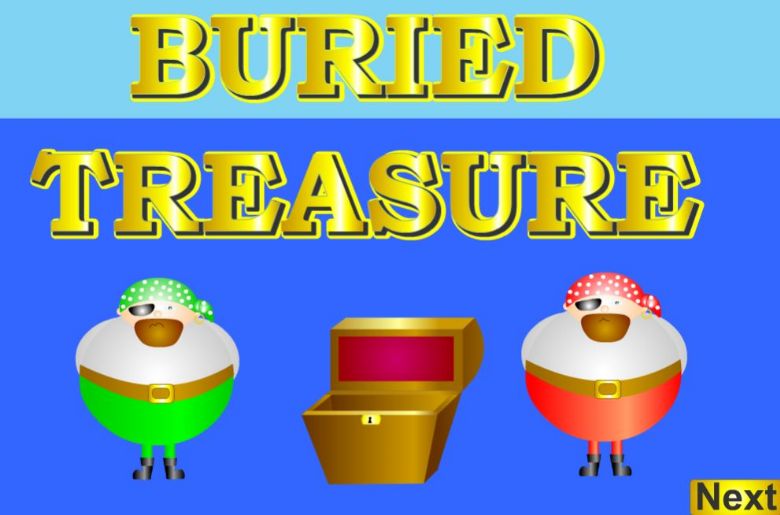 Select 'Revise all Phase 2' then get ready to play. Real words get put in the treasure box. Silly words go in the bin!
The final sound of Phase 2 is 'l'. This has been added to your child's reading log book.
The Jolly Phonics action for this sound is as below...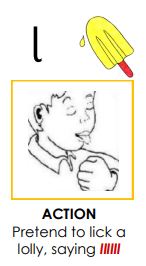 Another game to try, for those already beginning to tackle whole sentences independently, is Tell A T-Rex from ictgames.com
Click on the image below to be taken to the site.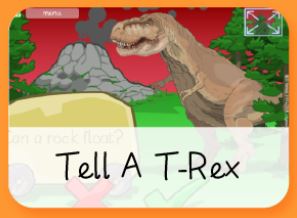 Select CVC words and get ready to play!