Ladybirds - Term 4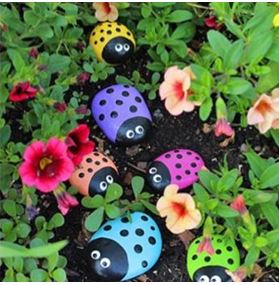 Week beginning: 29th March 2021
Last Monday we celebrated World Poetry Day. All the staff were super impressed with the hats created to represent the children's favourite poems and how keen the children were to perform their poems in front of the class. Congratulations to Thomas for winning the EYFS poetry writing prize with his wonderful poem about Birthday Parties.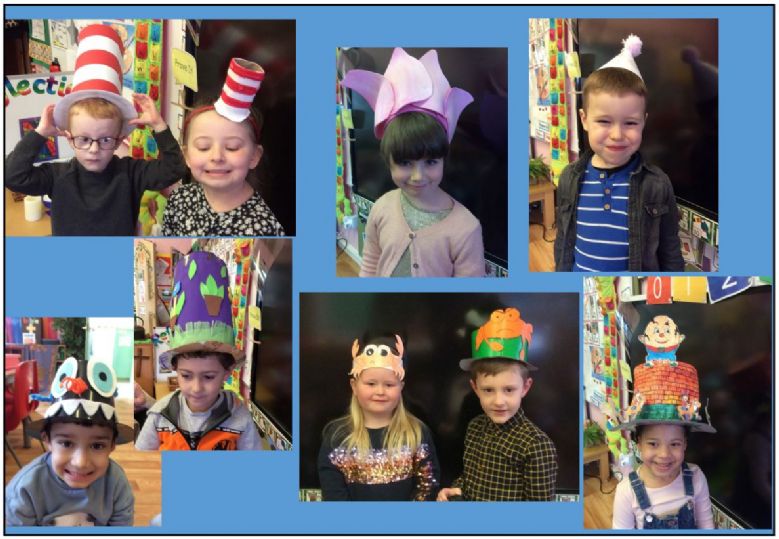 Throughout the day we had fun with rhymes. We shared the book, 'Don't put your finger in the jelly, Nelly!' by Nick Sharratt then created our own rhymes using our names, for example "What's that under your pillow, Willow?"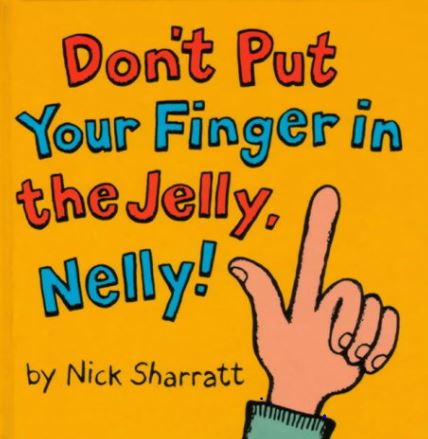 We also listened to some fabulously funny poems by Michael Rosen. Click below to share some of our favourites including 'Don't!', 'Eddie and the shreddies' and 'Chocolate cake'.
To fit with our dinosaur topic we also learned a dinosaur poem to perform as a class. Putting actions to the words helped us to recall the poem more easily.

This week we have also been putting our phonic and tricky word skills to good use. We used our reading skills to follow a set of instructions so that we could make our very own binoculars. We pretended we could travel to the land of the dinosaurs and wrote about what we could see.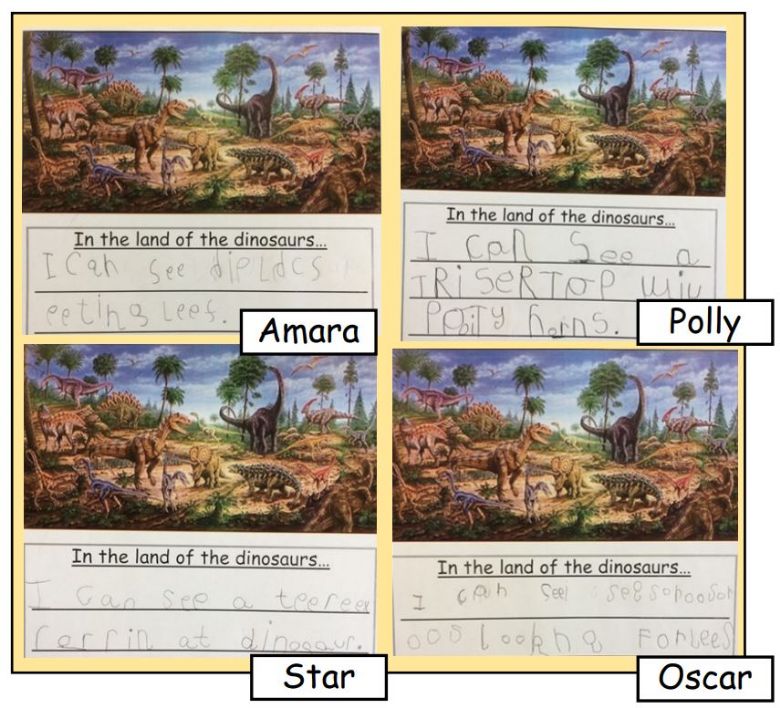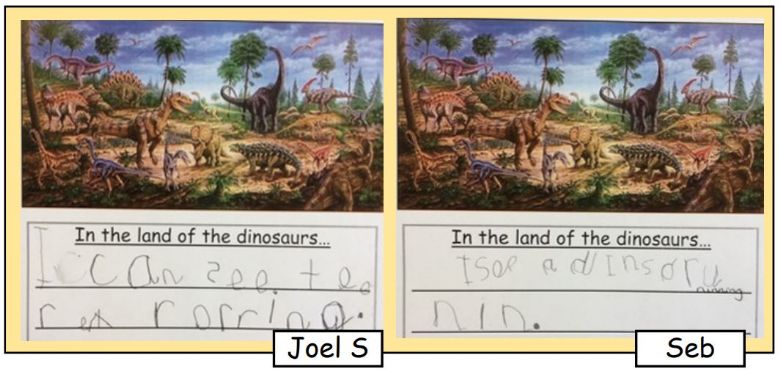 We also had a little bit of fun with our topic work this week. After learning a little about what dinosaurs ate we made some dino poo! Can you tell whether the poos below belong to a carnivore, herbivore or ancient shark?
Week beginning: 22nd March 2021
** Update: Friday 26th March**
Please find this week's home learning challenge in the 'Home Learning' section from the menu on the right hand side of this page.
Last week we became Palaeontologists! We found out about the kinds of tools used by Palaeontologists as they look for fossils. We then had a go at finding our own fossils hidden in rocks. It was good fun!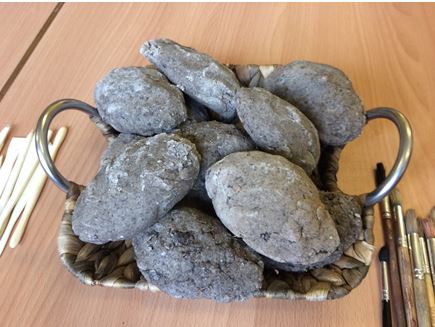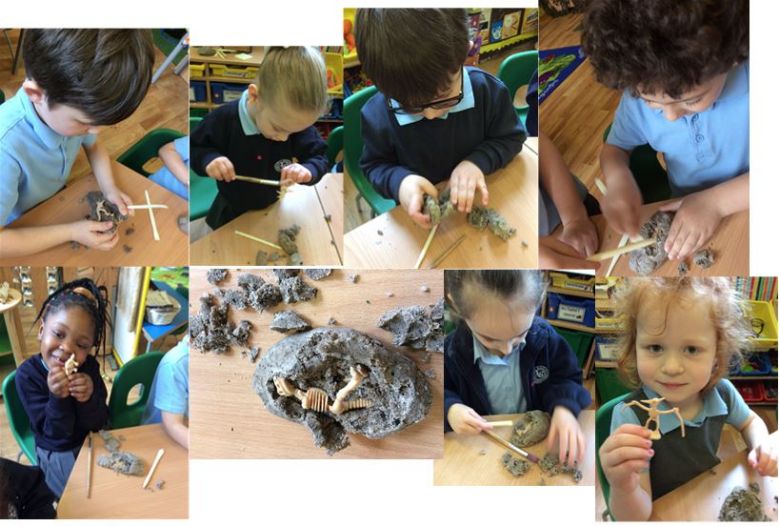 Once our fossils were unearthed we used information books to discover more about our dinosaurs.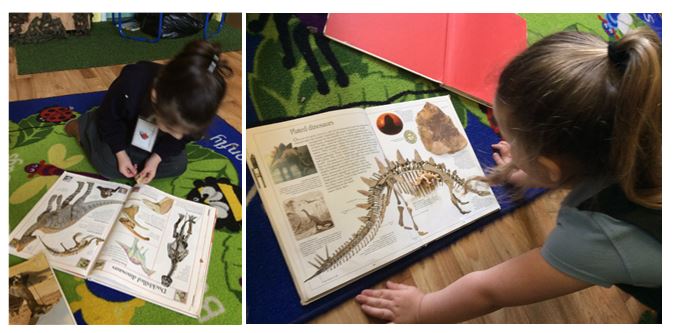 We also tested out our artistic skills this week by drawing along with author and illustrator Rob Biddulph to create our very own Gregosaurus.
If you would like to have a go too simply click below for Rob's YouTube link: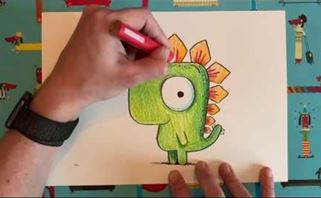 Week beginning: 15th March 2021
* Please find this week's Home Learning challenge under Home Learning from the menu on the right hand side of the page.*
We had a fantastic first week back last week. Mrs Hughes and I were so proud of how the children settled so quickly back into school life. It was as if we had never been off! Well done to all our Ladybirds.
Alongside welcoming four new ladybirds into the class, completing assessments, making Mother's Day cards and taking part in a fire alarm practice we have jumped in feet first with our learning.
In our maths sessions we have been exploring with 3d shapes and have created our very own pattern fish: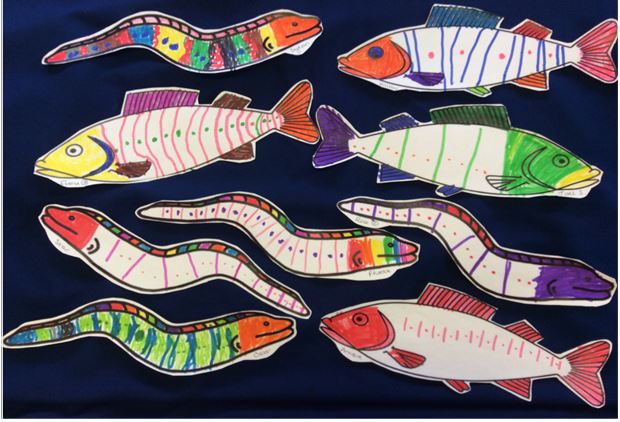 After completing a tally and discovering that Stegosaurus is the favourite dinosaur of Ladybird Class we had a go at making our own dinosaurs using handprints. We then added captions to go with our pictures. Here are just a few to share: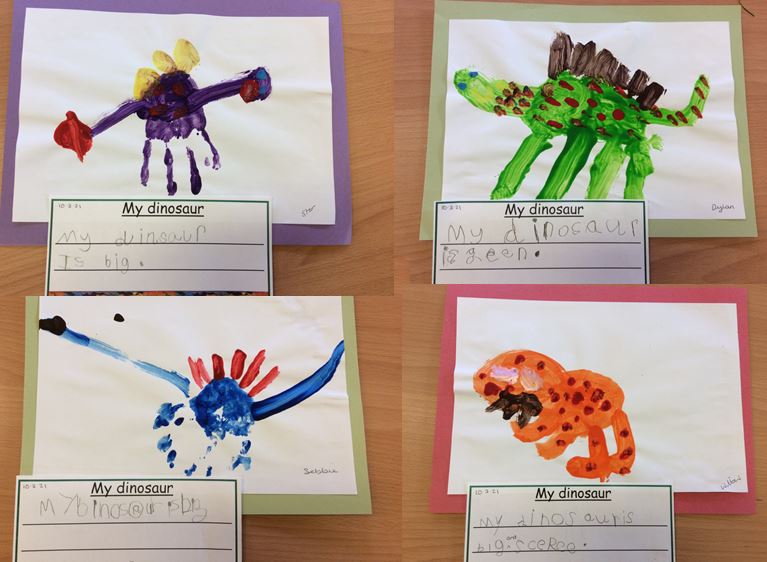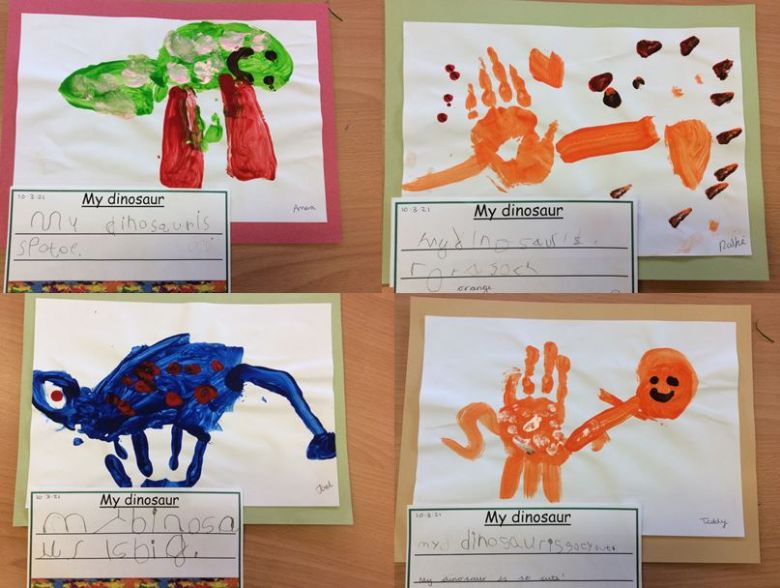 As you can see we have been busy! We have really enjoyed celebrating the successes of all our Ladybirds on their return to school this week and know that the next few terms will continue to reveal just how amazing our little learners are. All our pupils are true superstars.
Finally....
We have been lucky enough to have been loaned a dinosaur egg from the Museum this term as we continue with our topic of Dinosaur Roar! We know that the egg is very old and therefore we need to take great care with it. We have been thinking about what sort of dinosaur might have been inside. Lots of us thought it may be a T-Rex as the egg is so big. Let's hope it doesn't hatch!!!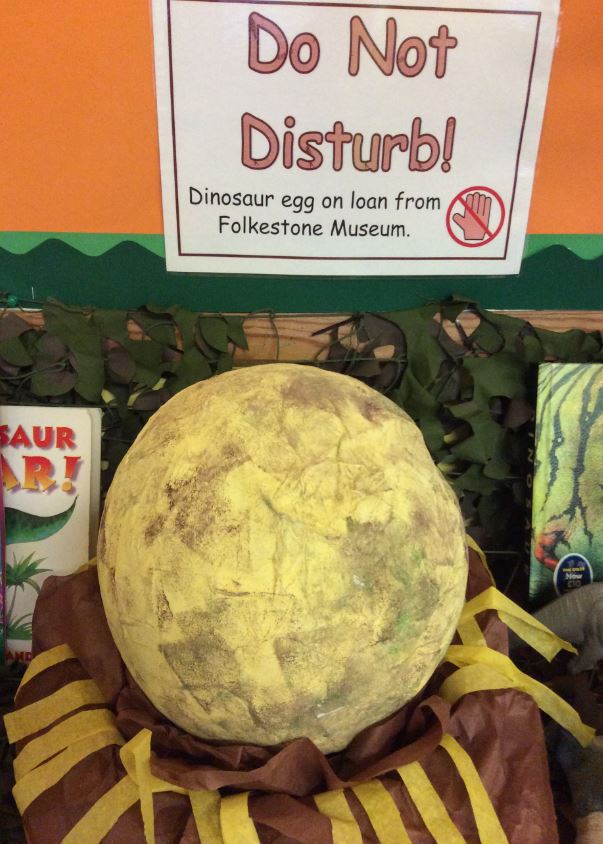 Week beginning: 8th March 2021
Please find this week's Home Learning challenge on our Home Learning page by clicking on the link on the right hand menu.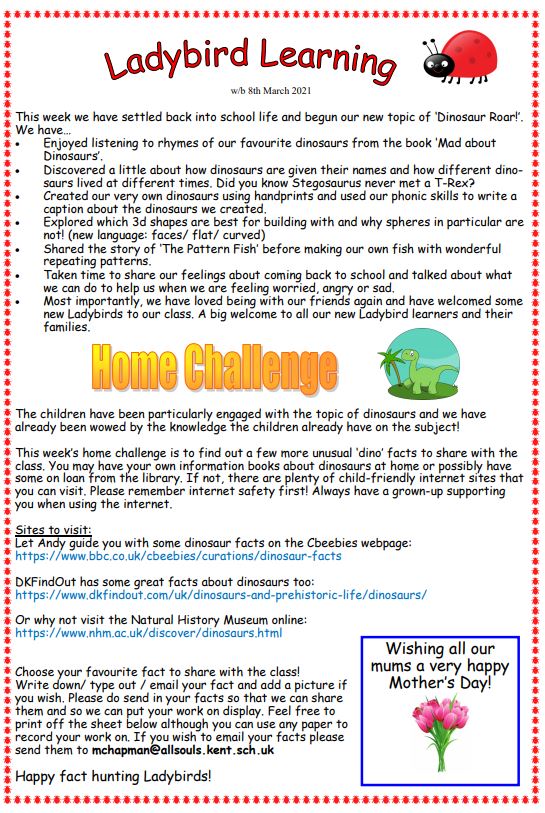 Welcome back to all our Ladybirds and their families!
Parents/ Carers: Please do check in on our class page to find out what we have been up to this week as we settle back into school routines and begin our new topic of...