Ladybirds - Term 1
Welcome to the Ladybirds Class Page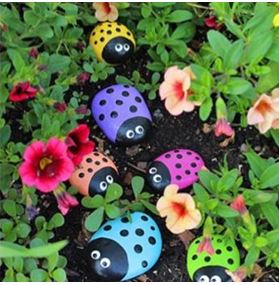 Week beginning 19th October 2020
In our last week of the term we have once again been keeping busy. The new sounds we have been learning in our phonics sessions include...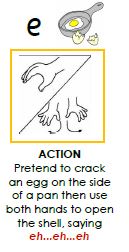 A new game we played was called 'The Slide Game' found on the Letters and Sounds website.
click on the picture below to play the game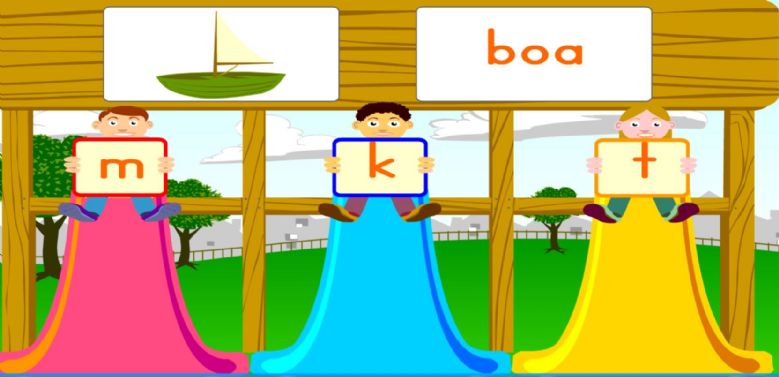 In this game you need to listen carefully to the 'end' sound of each word and find the matching letter (grapheme). You can also find this game in the Reading and Phonics link on the right hand menu (under phonic games and activities).
This week we have thought about the job scarecrows do in protecting the farmers crops from being eaten by birds. We looked at pictures of different scarecrows and how they would frighten the birds away- some were dressed as pirates, others had scary looking faces with sharp teeth. Some had long ribbons that flapped in the wind and some had things on them that would make a loud noise.
We used our own ideas to design and make our own scary scarecrows. How do you think we did?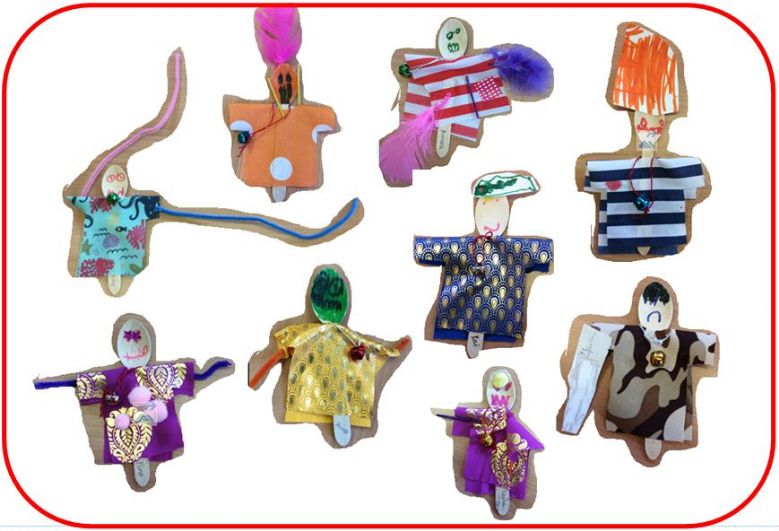 Our scarecrows will have a very important job to do for us on Thursday. Watch this space!
Week beginning 12th October 2020
We shared a Percy the Park Keeper story this week called 'The Rescue Party'. Click on the image below to hear the story being read by Nick Butterworth.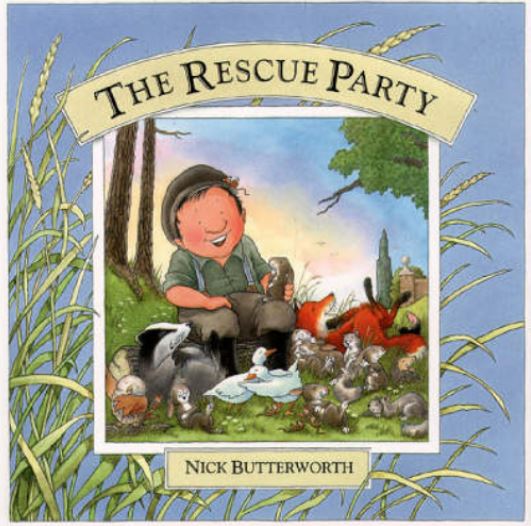 Percy and his friends helped to rescue a little rabbit who had fallen down a well. Would you believe it but we have been to the park on our own rescue mission this week- to rescue a hedgehog who had been chased up a tree by a fox and had become stuck on a branch. Take a look at our photo story of what happened on our rescue adventure....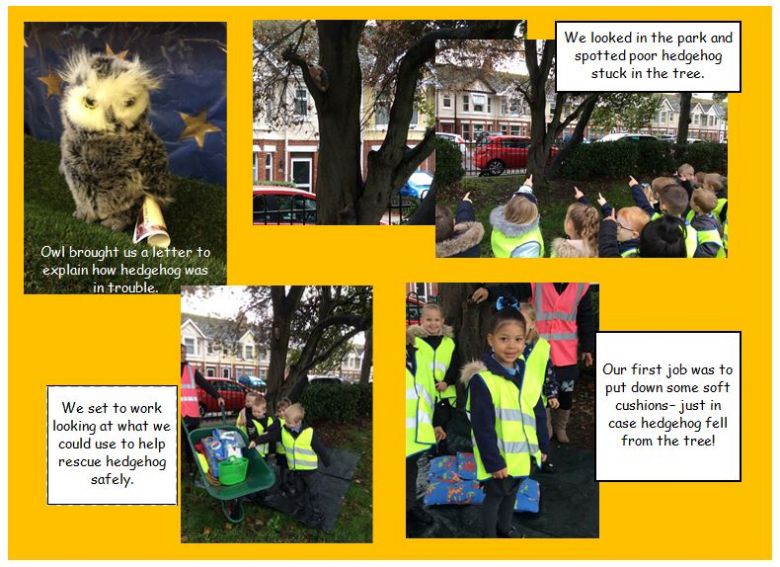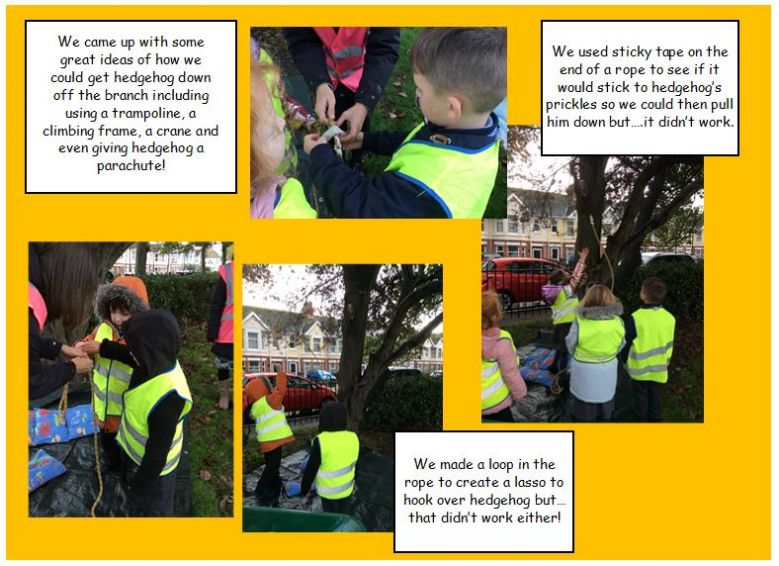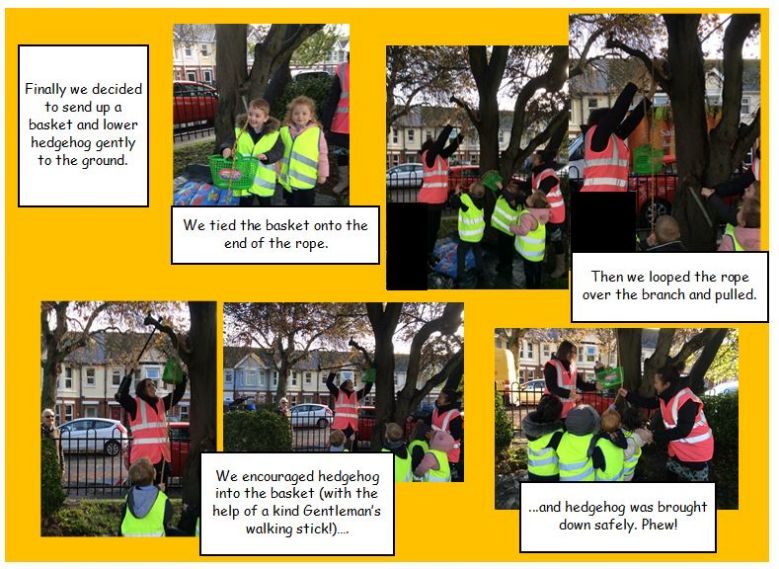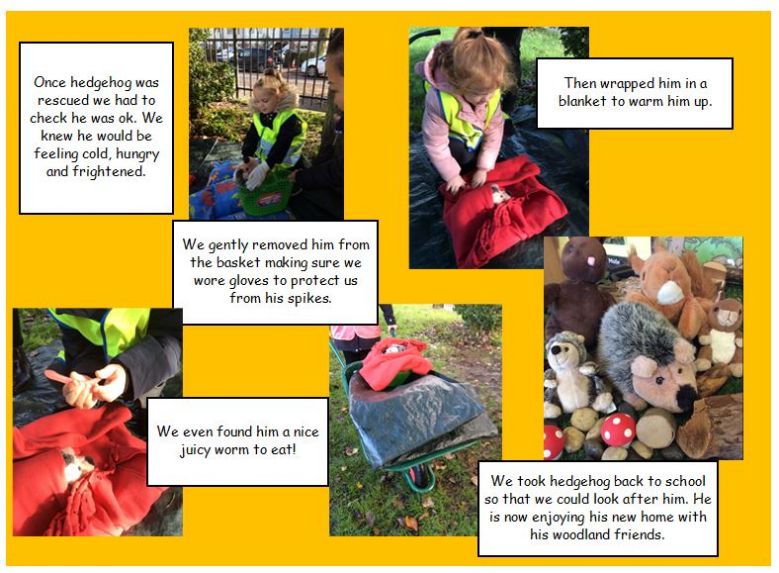 This week we have been looking at nocturnal animals- animals that like to come out at night. We thought about why these animals prefer to be out in the dark. One idea shared was that maybe the animals don't like people so they feel safer when they come out at night-time. What do you think?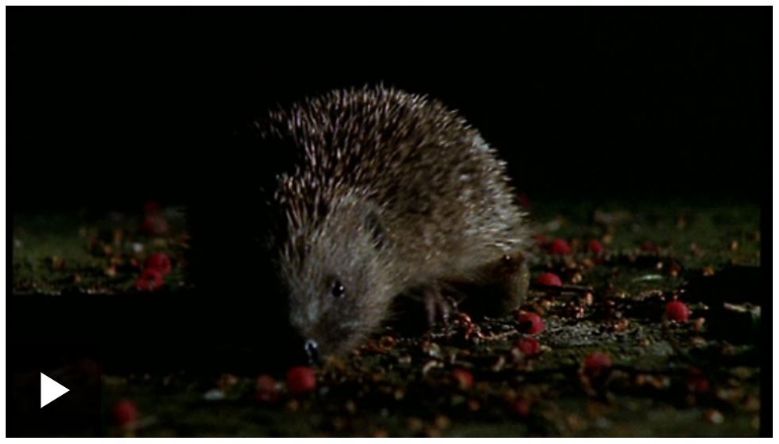 Click on the picture above to find out more about nocturnal creatures from BBC Bitesize.
We also became badgers and enjoyed some juicy worms for our tea. Unlike real badgers we have much better table manners! We practised our cutting skills when using a knife and fork. See how we got on...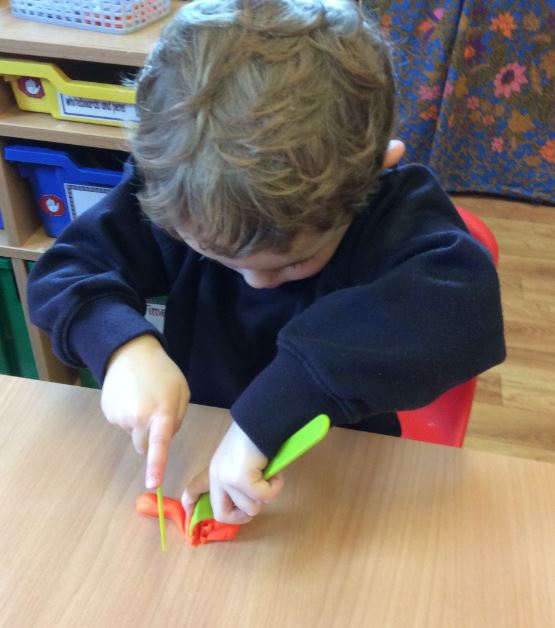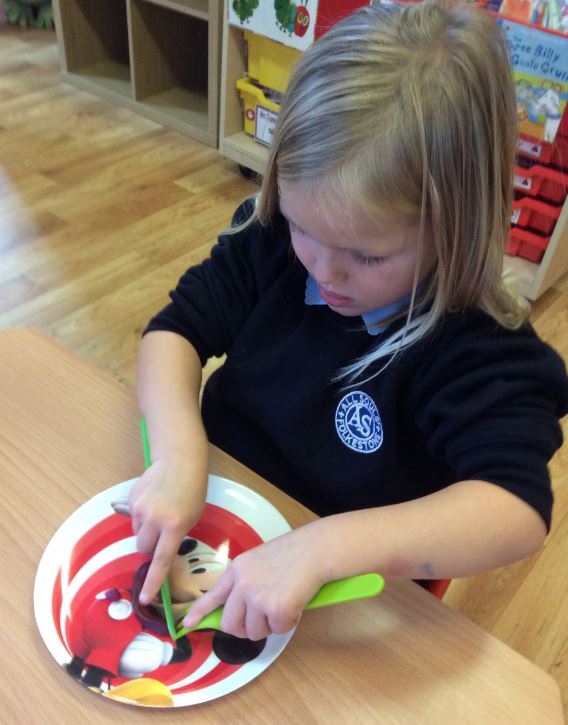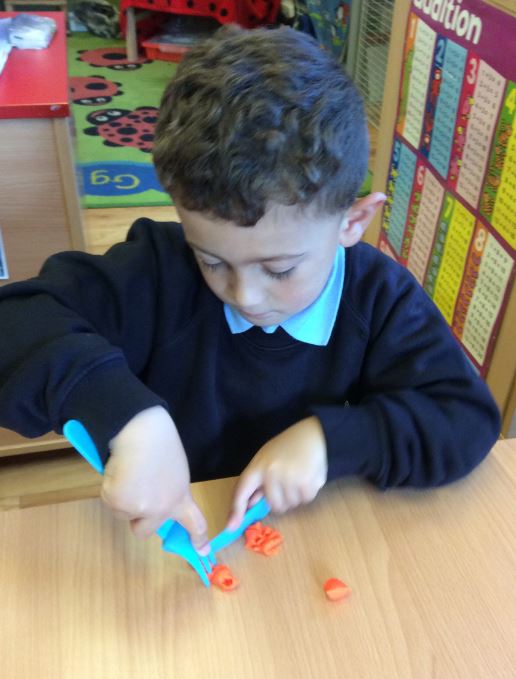 The new sounds we learned from last week were...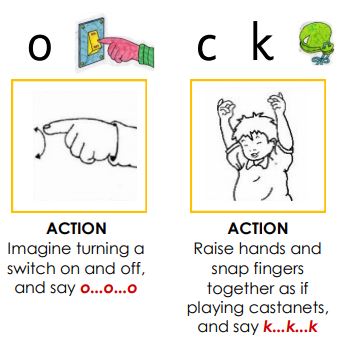 We have been so pleased with how quickly our wonderful Ladybird Learners are picking up these sounds and are beginning to use them in their own games and activities. We are well on our way to becoming readers and writers!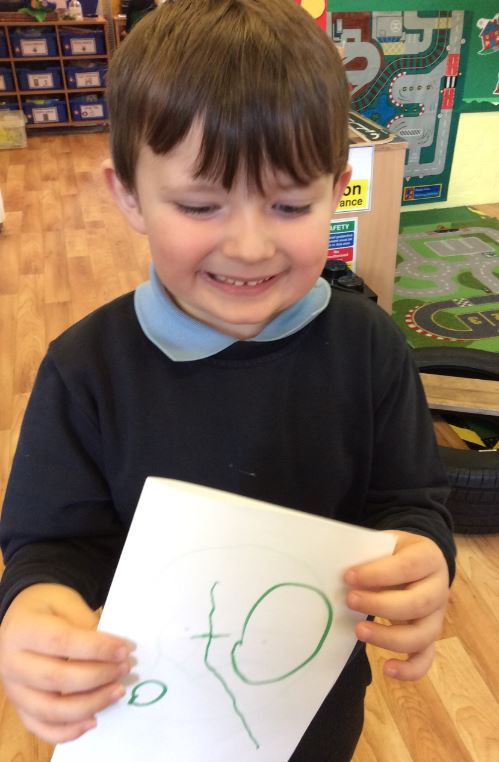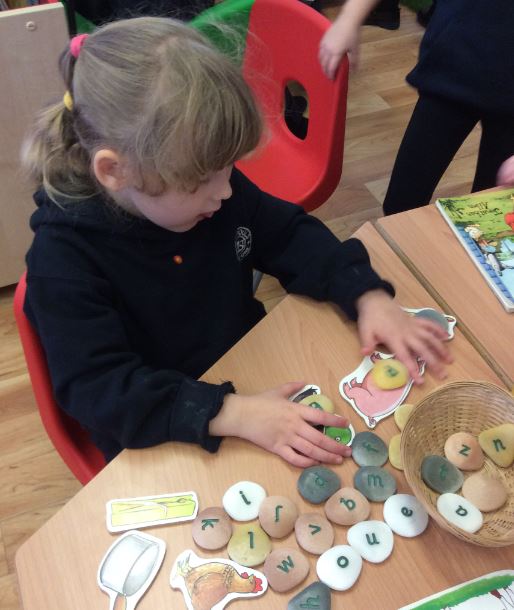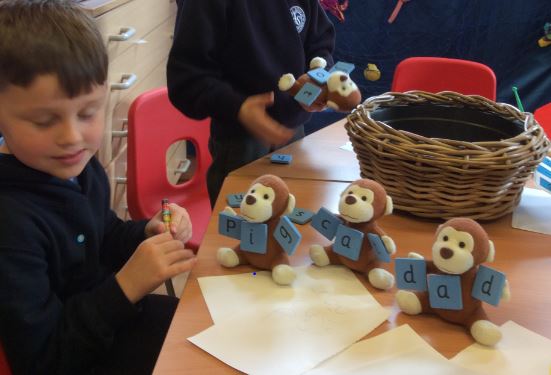 Why not try out your blending skills this weekend by playing a game of Dragon's Den from the Phonics Play website?
click on the picture below to go to the site.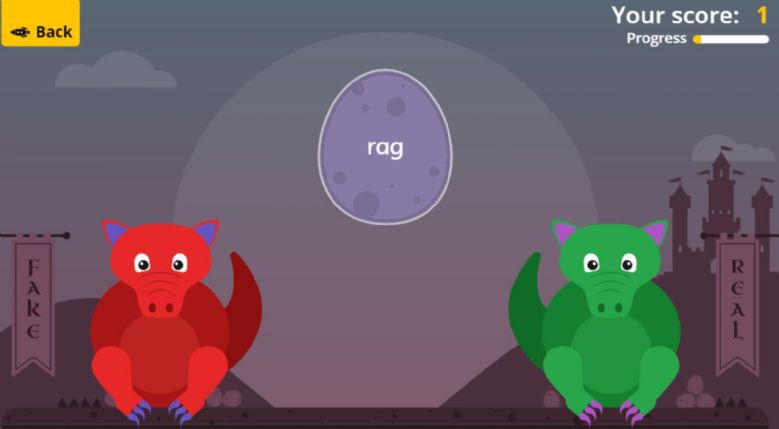 When you are on the site select 'Phase 2' and then the sounds you want to include. So far we have covered all Phase 2 sounds up to 'r' so you may want to select +r. When a new word is displayed encourage your child to sound out each letter and blend the sounds together to hear the word. (You may need to support them in saying the sounds close together to help them to blend). Decide if the word is a real word or a silly made-up word. If it is real give the egg to the green dragon, if not give it to the red dragon. What score will you get?
Week beginning 5th October 2020
This week we explored animals that live in the woodland. We enjoyed the story of Owl Babies by Martin Waddell.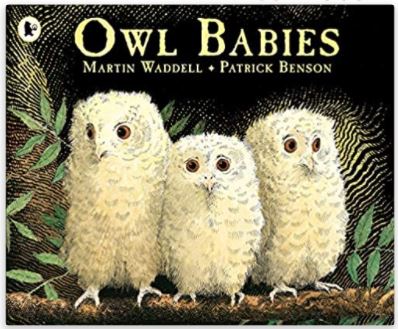 We practised using our 'pinchy-pen' fingers when creating our own owl babies. Don't they look cute!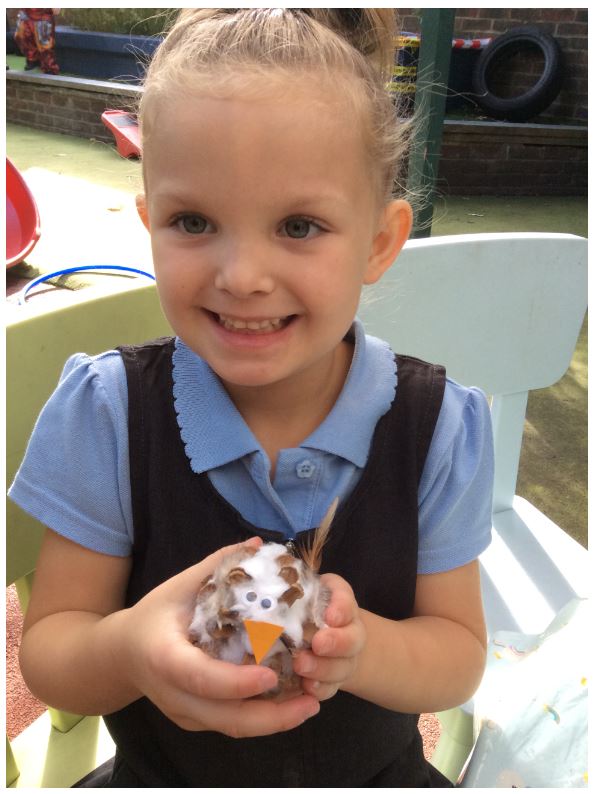 We also used information books to find out a few facts about these beautiful birds. Did you know...
Baby owls are called 'owlets'?
Owls have very large eyes but they can't move or roll them. Instead, owls need to turn their heads to look in different directions. Amazingly, owls can turn their heads 270 degrees- that's almost all the way around!
An owl can see 8 times better in the dark than humans can.
Owls fly silently. Special feathers on their wings help with this. It means their prey will not hear them as they swoop down towards them.
Can you discover some fun facts about owls? Where could you look?
In our maths this week we continued with some sorting activities. We are even using our sorting skills in our choosing time, for example sorting the animals to the places they live...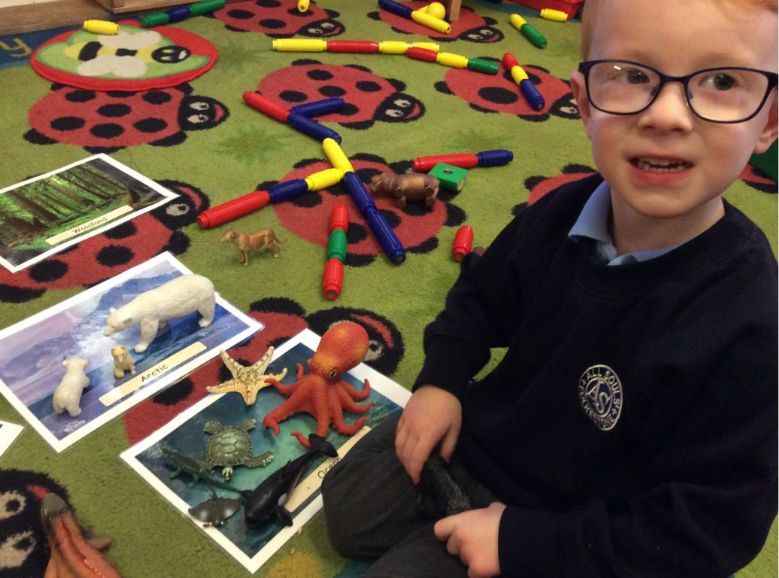 We are becoming confident in grouping a set of objects and explaining 'the rule'. This helps us decide if another object can join the set or not. Can you work out 'the rule' in the set below....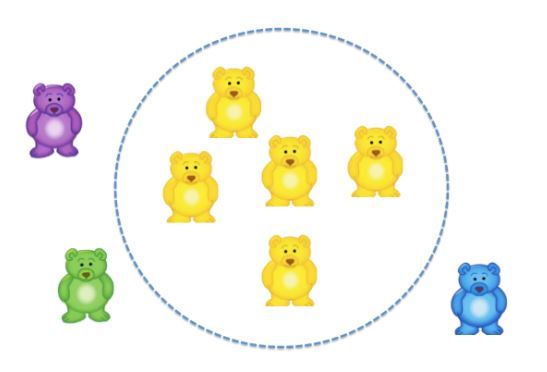 The rule is: yellow bears.
Once we could create our own sets using our own 'rule' we had fun making some 'odd one out' games.
Can you work out the odd one out in the sets below?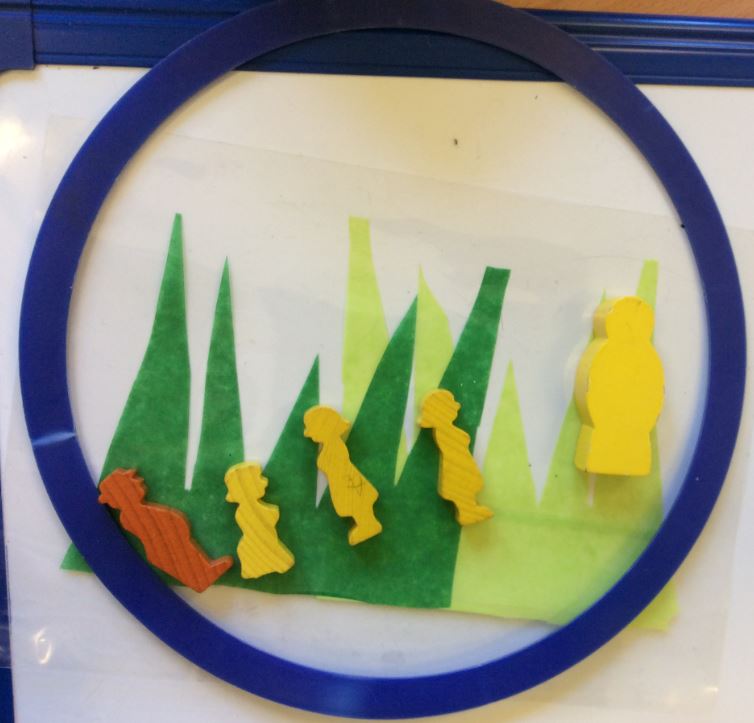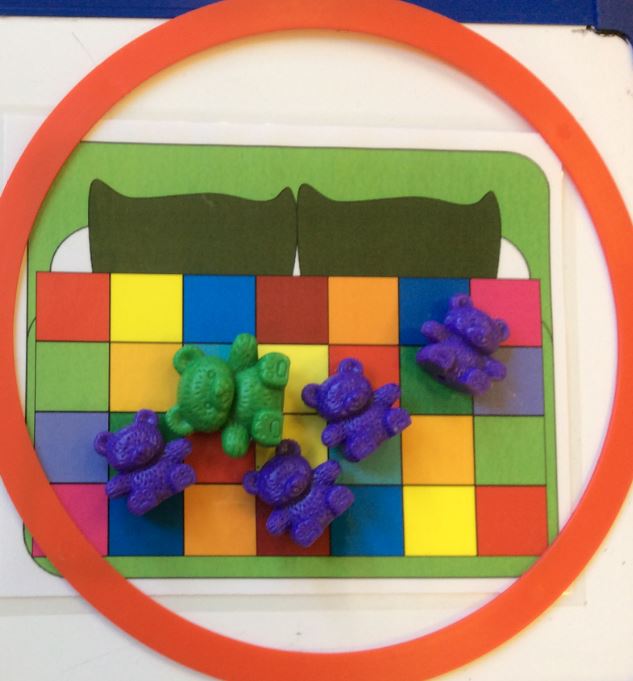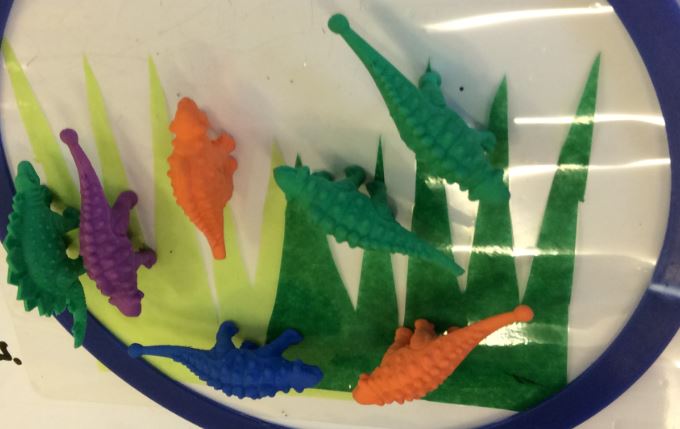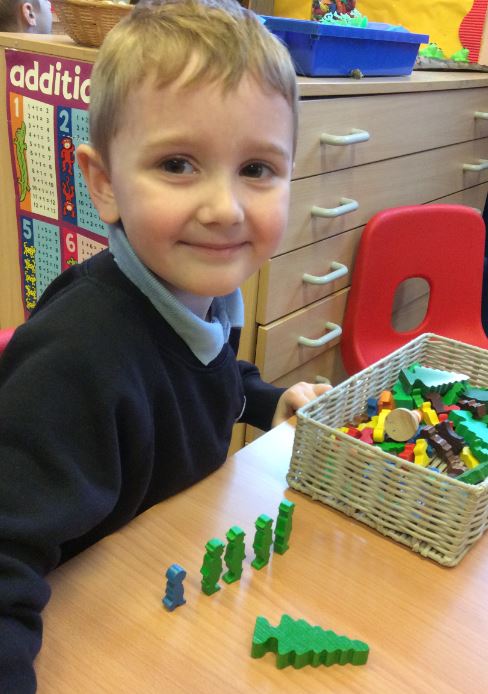 It was certainly very wet and windy last week and this Autumnal weather is set to stay with us throughout this week too. Many of our Ladybirds are showing great confidence in putting on and doing up their coats now. This is a very necessary skill to help them keep warm and dry whilst we are playing outdoors!
We enjoyed sharing the story of Leaf Man by Lois Ehlert...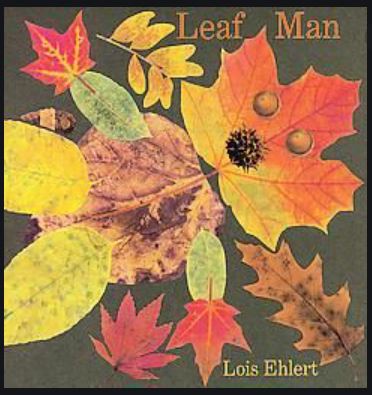 ...and had more fun creating our own Leaf Men!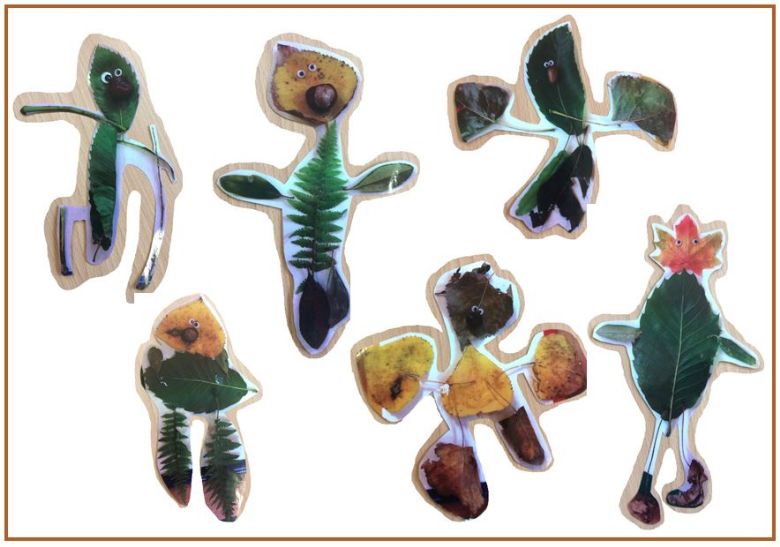 We learned some new sounds this week in our phonics sessions. Here are the Jolly Phonic actions...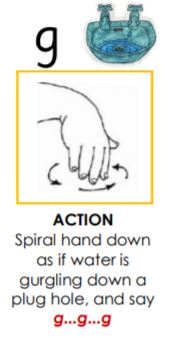 We also played 'Help A Hedgehog' from ICT games to see how quickly we could recall our Tricky Words.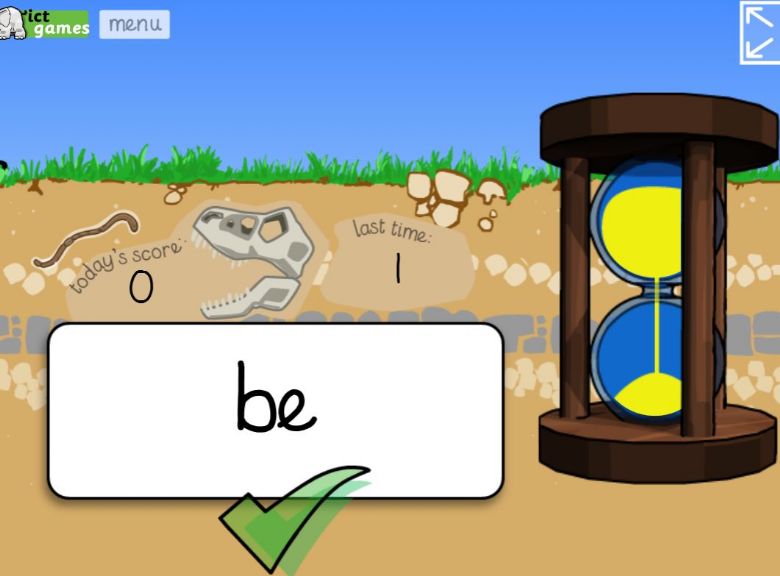 Click on the picture above to go to the site.
To set the game up with our Phase 2 Tricky Words follow the simple instructions below:
When on the site, click on 'I'll enter my own words thanks'.
Type in a tricky word then click 'save word'.
*Tricky words to enter: I, go, no, to, into, and, the, a, look, like
Continue typing in all the tricky words then click 'save'.
Now you are ready to play! Have fun.
We also practised our blending skills in the game 'Pick a picture' from the phonicsplay.co.uk site.
Click on the picture below to have a go!
Select 'Phase 2'. Grown-ups: sound out the letters within the word shown 'p' 'e' 'n'.
Look at how quickly your child can blend the sounds together to hear the word 'pen'. If they find it tricky try saying the letter sounds closer together. Once they have blended the word they can choose the picture that matches. The next step is for your child to identify the letter sounds and sound them out themselves.
Week beginning 28th September 2020
Last week we joined in with some Autumn rhymes and songs. Here are a few pictures of us wearing our Autumn hats (can you spot the repeating patterns we made with the leaves?) and singing the song 'Autumn Leaves'. We used our hands to sign the colours for orange, yellow, red and brown.
"Autumn leaves are falling down;
Orange, yellow, red and brown.
Swirling, twirling, round and round.
Floating gently to the ground.
Autumn leaves are falling down;
Orange, yellow, red and brown."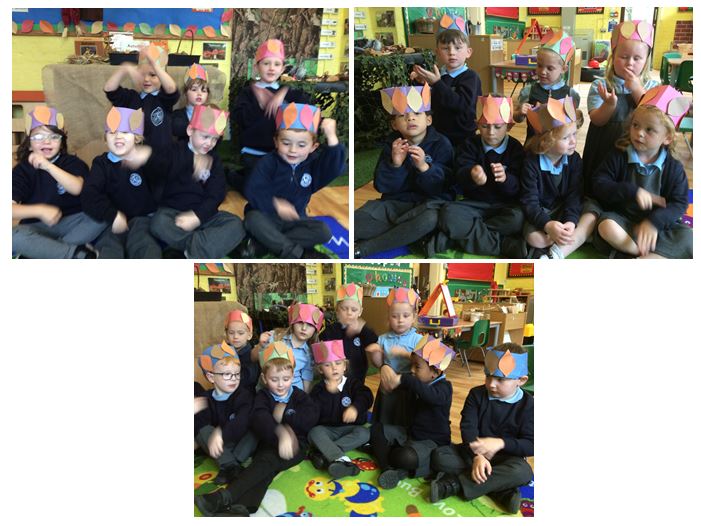 Week beginning 21st September 2020
This week we shared the story of The Little Red Hen. Unlike the Little Red Hen's farmyard friends, we were only too happy to help Mrs Hughes make some rather delicious bread rolls. We must have listened really carefully to the instructions from the recipe because just look at the result! Great teamwork Ladybirds!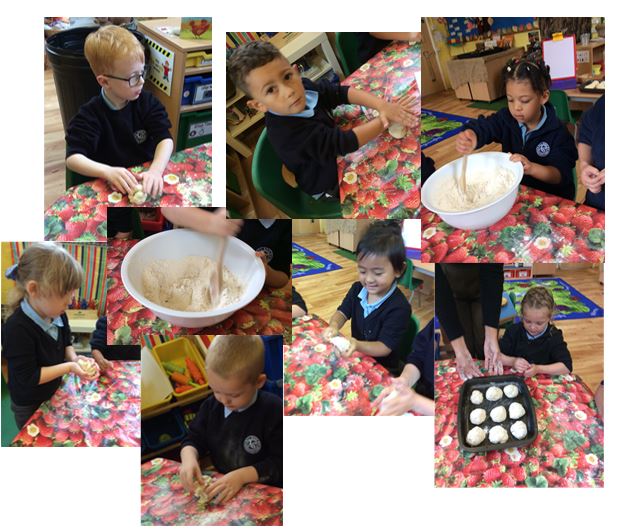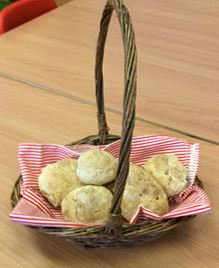 This week we have really begun to get to grips with our phonics too! We have learned the letter sounds for 's' 'a' 't' 'p' 'i' 'n'
We used our new knowledge to help the Little Red Hen make a shopping list by matching the initial letters to the items she needed...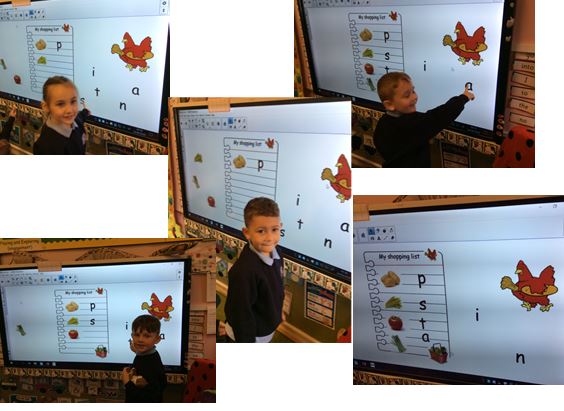 We also tried 'blending' sounds together so that we could hear different words. We particularly enjoyed a game called 'Cross the river'. Would you dare to cross the crocodile river?
Mrs Chapman called out 3 sounds just like this... "s" "u" "n"
We listened carefully until our brains cleverly blended the sounds into the word..."sun".
If we were successful we could cross the river safely but... say the wrong word and SNAP!!!
Why not try playing the game at home too?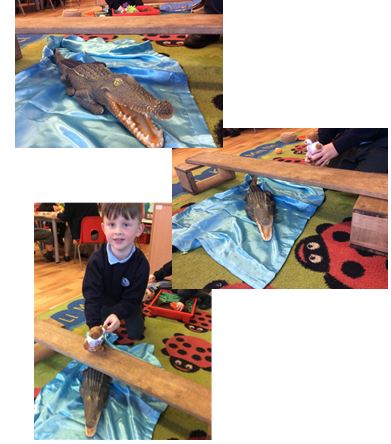 Parents/Carers: we are so pleased to hear that your children are taking a real interest in their reading books and in learning their sounds and tricky words at home. Thank you all for the lovely comments you are making in the Reading Log books - we do love to share in their successes! Don't forget there is a dedicated Reading and Phonics link on the right hand menu if you need any support or guidance in this area. I will add to the games and activities page on a regular basis. As promised, here are the Jolly Phonic actions for this week's sounds...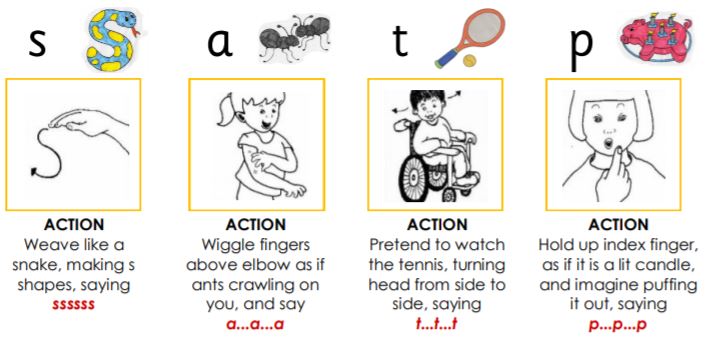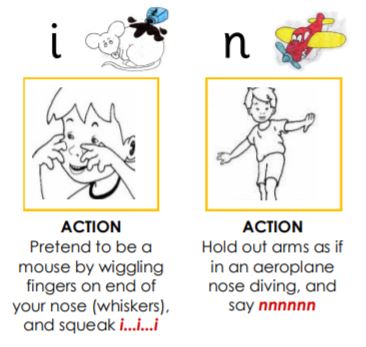 Here are just some of the wonderful Paper Plate Portraits we made last week.
We looked really carefully in the mirror at our features then created these portraits.
Can you work out who is who?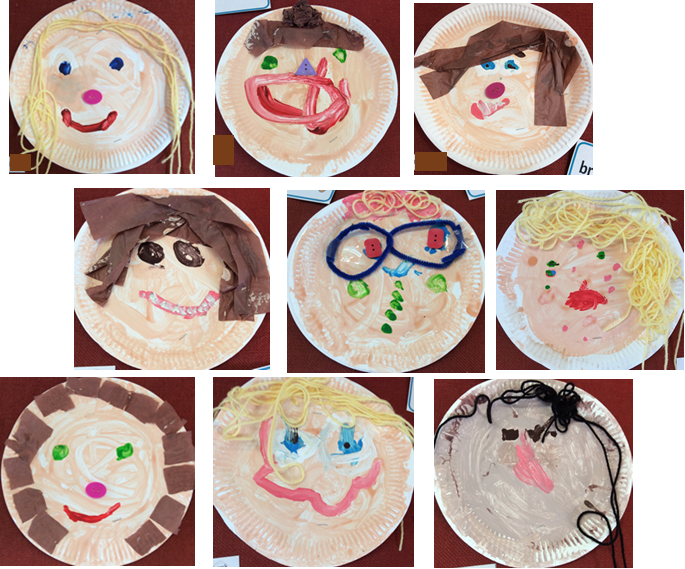 Week beginning 14th September 2020
It's hard to believe we have only completed one week in school as the children have settled so well into their new class and are already becoming familiar wih some of our new routines. Fabulous job Ladybirds!
Parents and Carers, we know at this time you haven't been able to come into school and see just where your little ones are spending their days so here are just a few pics of our class. Over the weeks we will add new photos to show you just how busy we are!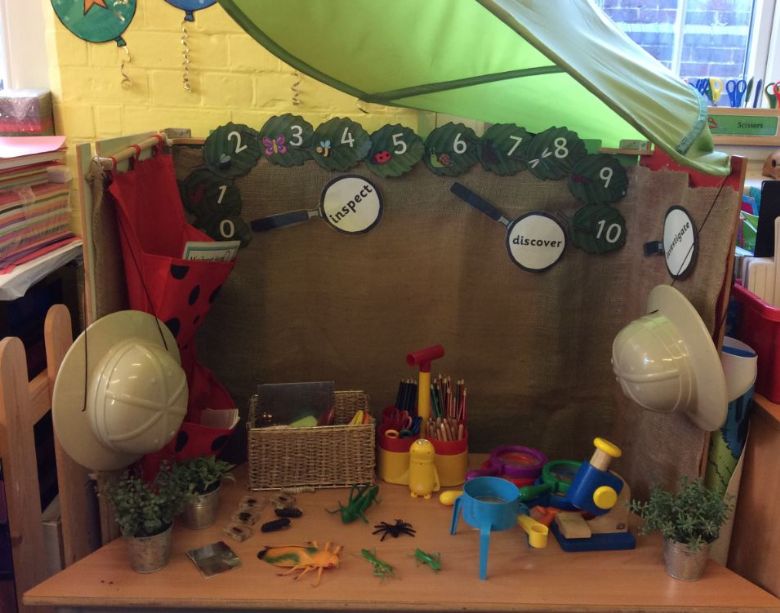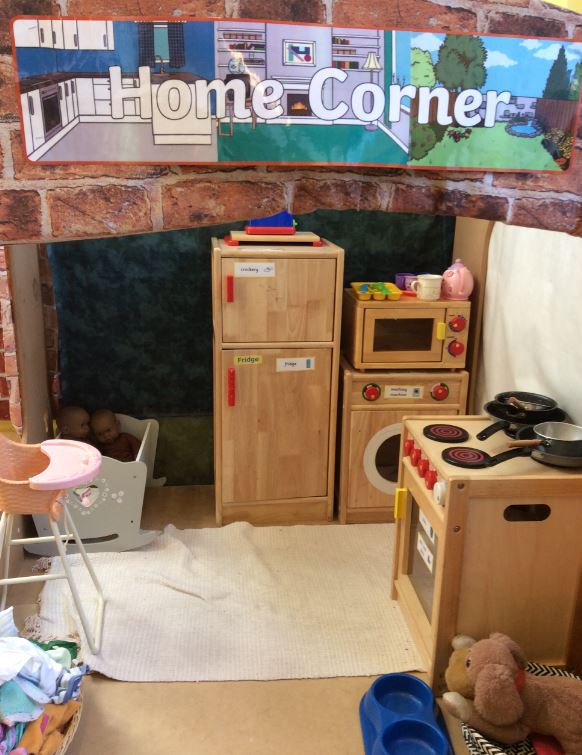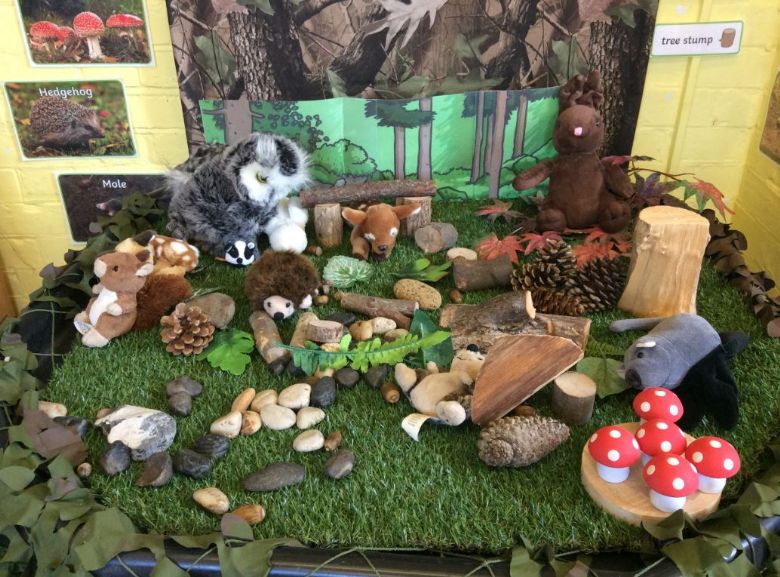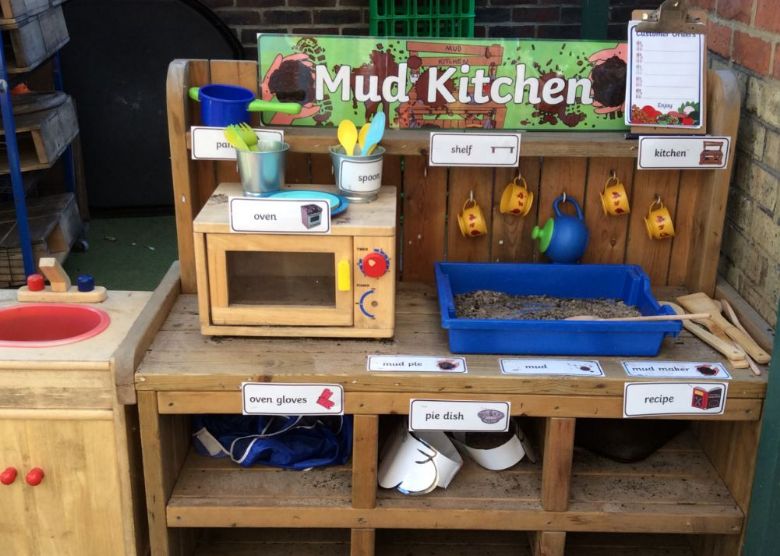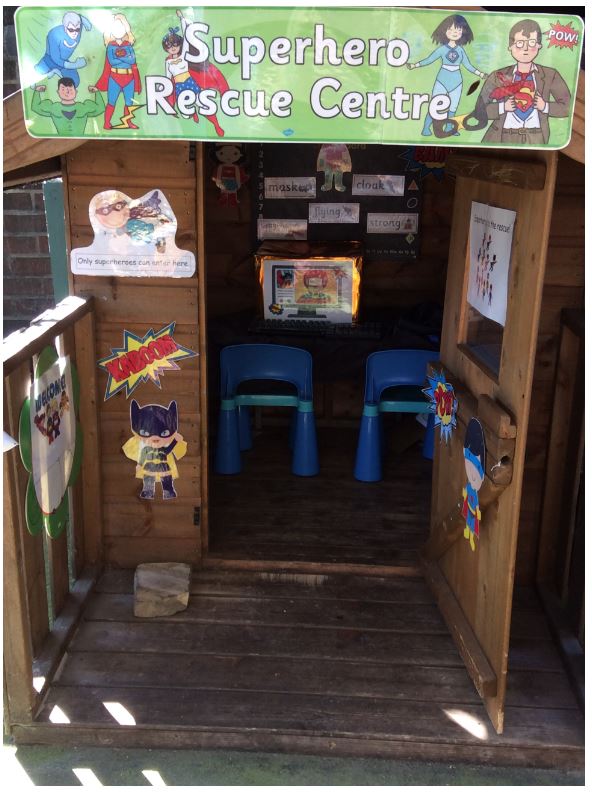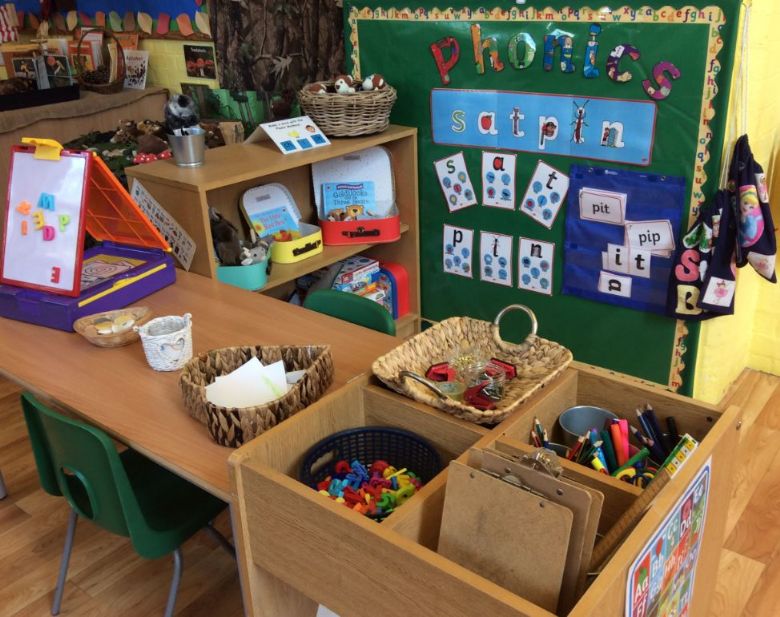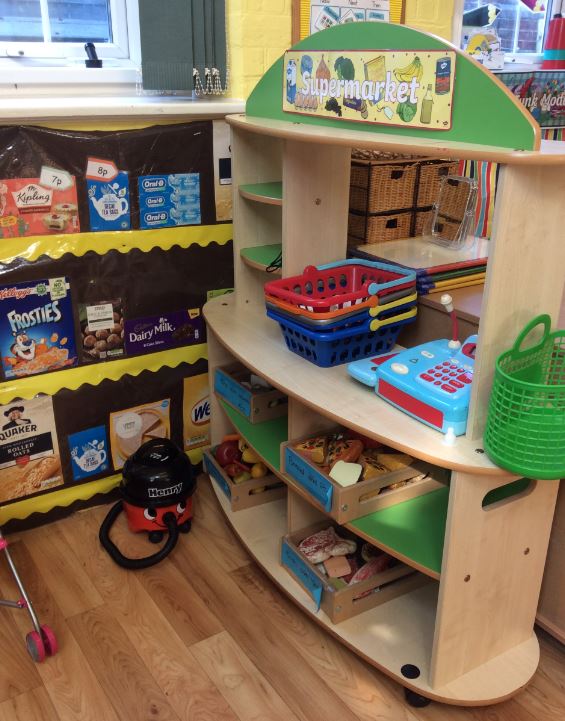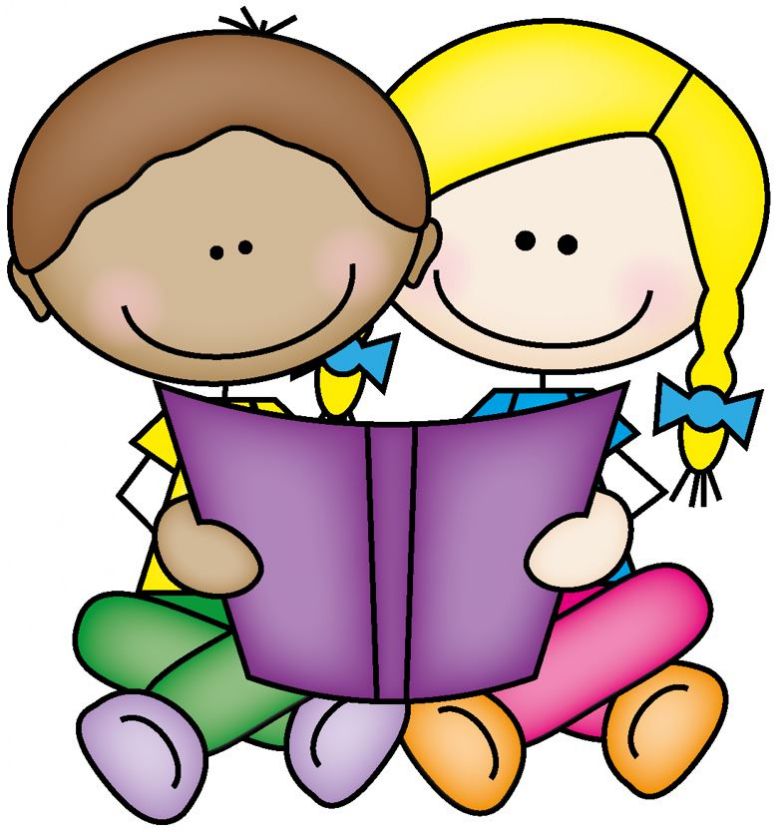 Today your child will have received their 'Reading and Phonic Log Book' and chosen a reading book to share with you at home. Please take a short time each day (5 or 10 mins) to snuggle up in a quiet, cosy space and share the book together. In these early days/weeks we are not expecting the children to be able to read the books by themselves but by watching and listening as you read (pointing to each word as you go) they may soon begin to recognise a few words for themselves and then be able to join in with you.
WARNING: These books are certainly not on par with the Gruffalo or any other of your child's favourite picture books but they have an important part to play in your child's reading journey - their simple text and repetitive nature are intended to help develop your child's sight vocabulary (the ability to recognise words by sight) and to enable them to apply their phonic skills to sound out and read many of the words with independence.

As we have to ensure reading books are quarantined for a short while before sending them out again we will only be sending reading books home on a Monday, Wednesday and Friday each week. During the days when no book is sent home you may choose to simply share a favourite book from your own home library or maybe sign up to Oxford Owl and share one of their e-books. It's free to sign up and will give you access to over 100 books. Click on the picture below to be taken to the site.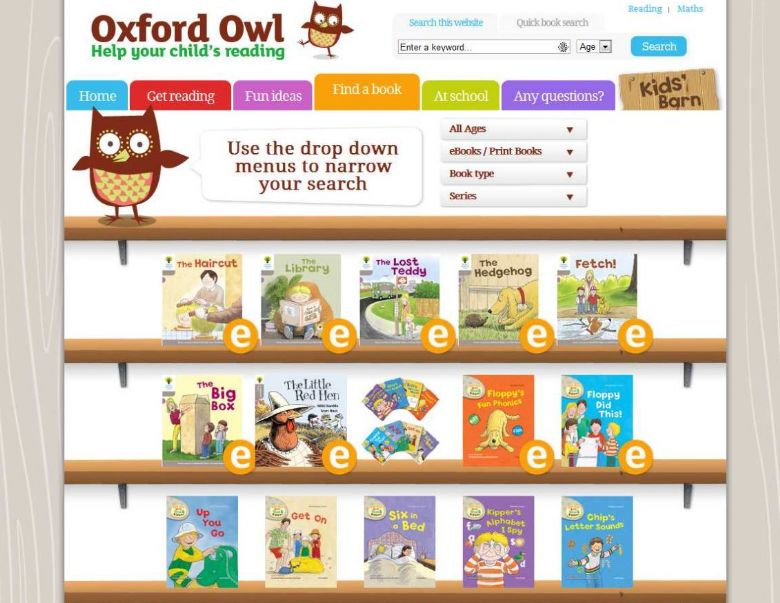 Whatever you do please don't forget to let us know a little about your reading session by filling in the log book with the date, the name of the book shared and a comment e.g. Tom found this story really funny or Lucy could spot the word 'I' on each page or Jack enjoyed talking about the pictures today.
Have fun!
A big welcome to the start of Term 1!

Please find a welcome letter in the attachments below along with the Topic Plan for this term.