Ladybirds - Term 5
Week beginning 24th May 2021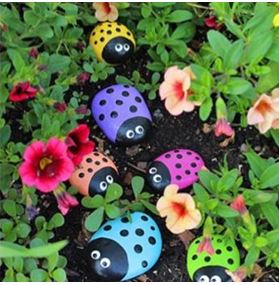 Wow! It is hard to believe we are at the end of Term 5 already. We have been working incredibly hard at school and are certainly ready for a well-earned break.
Last week we looked at mini-beasts within our topic work.
We shared some poems from the book 'Mad about Mini-beasts' and then used our factual knowledge about all things creepy-crawly to create our own 'What am I ?' quizzes. Take a look below. Can you guess which mini-beast is hiding behind the leaves?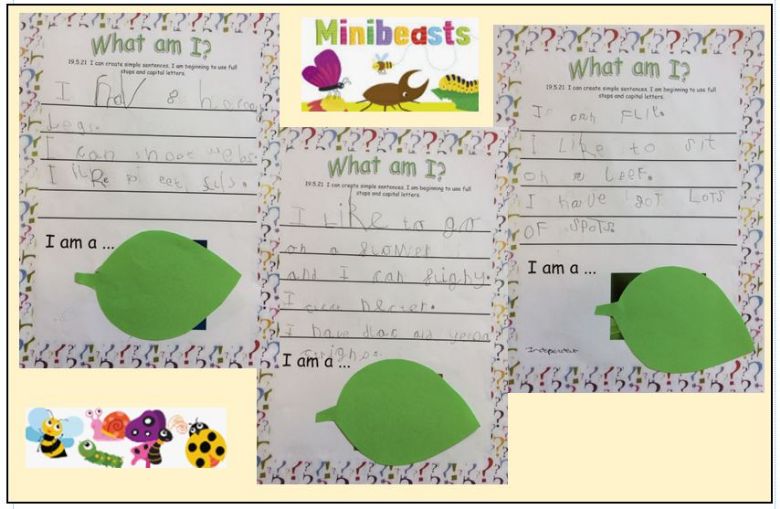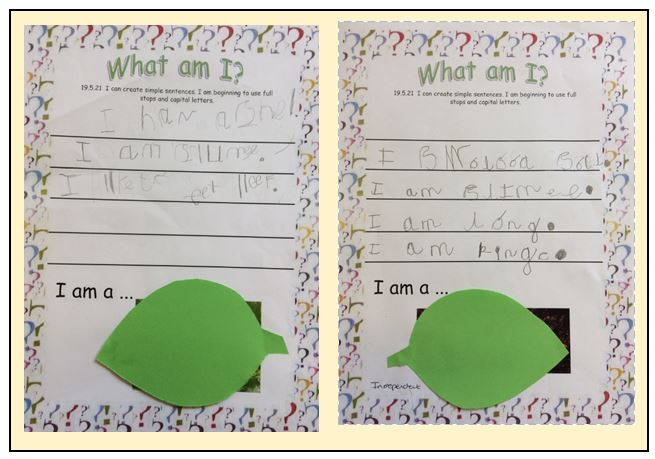 We learned a lot about the life cycle of a butterfly this week. We also learned that the wings on a butterfly have patterns that are symmetrical. We tried creating our own symmetrical patterns...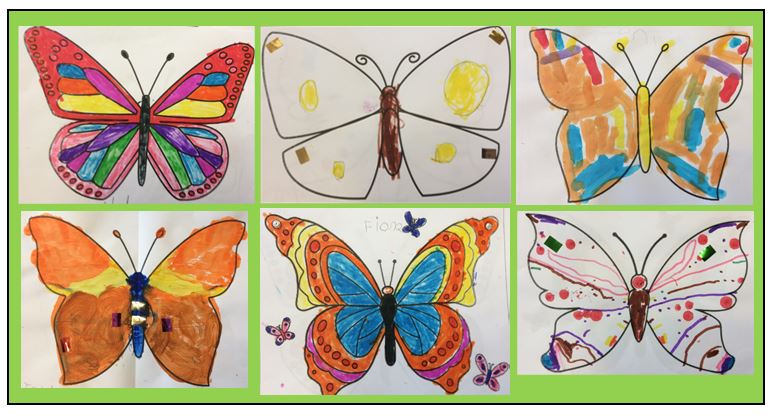 Some of us got really creative and made our own butterfly/ cocoon models. We enjoyed making our butterflies emerge from the cocoons.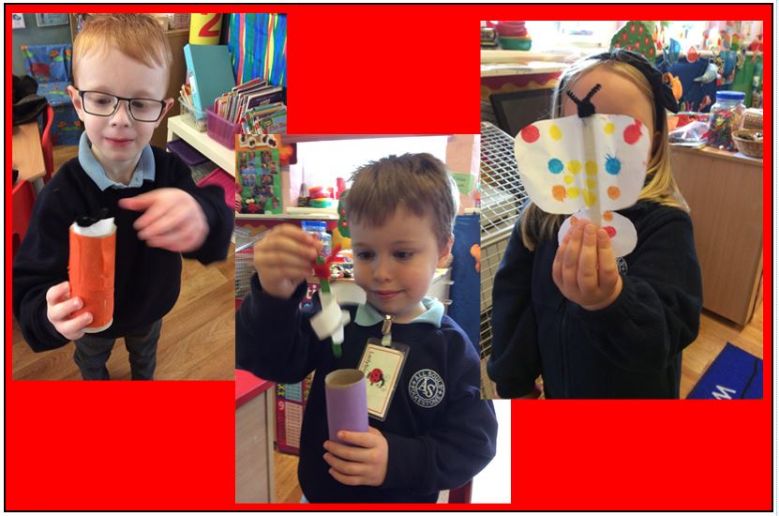 Week beginning 17th May 2021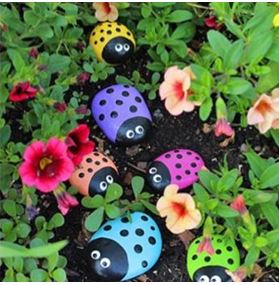 ** Update: Please find this week's home learning challenge under 'Home Learning' on the right-hand menu.**
Before sharing our learning with you from last week, we just wanted to say an enormous
for all the kindness and generosity shown through the purchase of items on our class Amazon Wish List. The items that we receive, as well as being fantastic to play with, will support the children in story telling, imaginative and creative play as well as developing their thinking and exploration skills. It is like Christmas has come early- We can't thank you enough!
Last week in Ladybird Class our maths learning focused on telling addition stories. We used the format, "First...then....now" to help us tell the story and link the numbers within the story to the written number sentence. We also used the tens frames and double-sided counters to help us 'prove' our stories.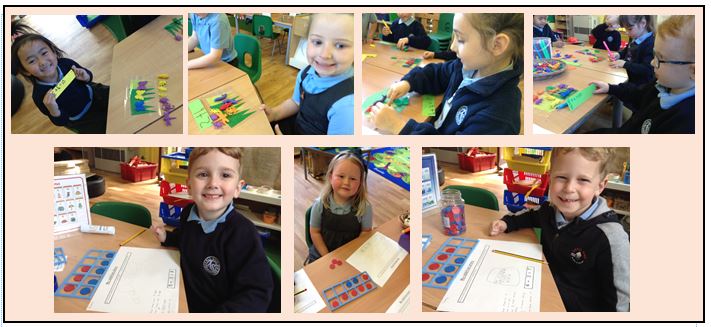 We also shared the story 'Oi Dog!'. A super funny book where Frog decides the rules and tells the animals what they are allowed to sit on. We soon realised that all the things the animals sat on rhymed with the animals name, for example 'Dogs sit on logs, Cats sit on gnats, Cheetahs sit on fajitas!'
If you haven't seen the book before why not click below and listen to a version on YouTube. You are in for a treat!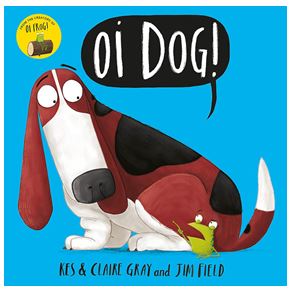 We had a go at making our own rules for our chosen animals. See how we got on...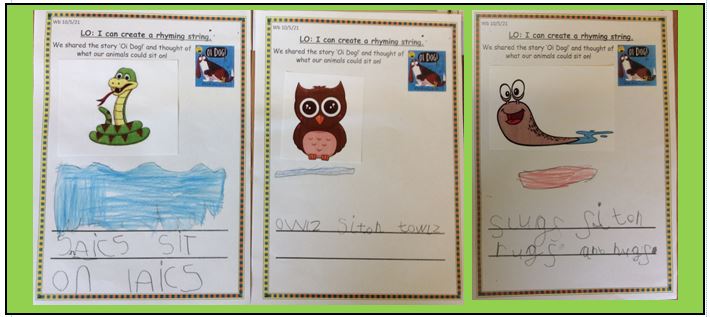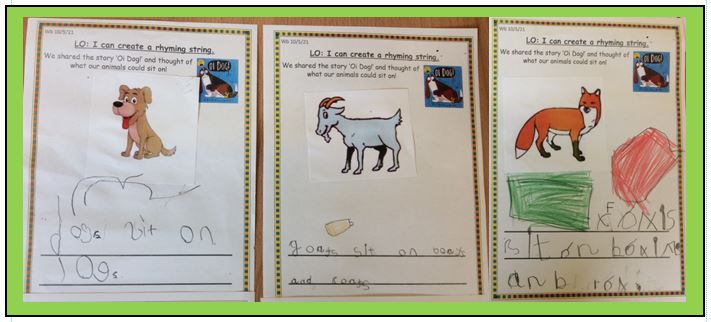 And to finish...here are some of the fabulous life-cycles that we have created as part of our home learning.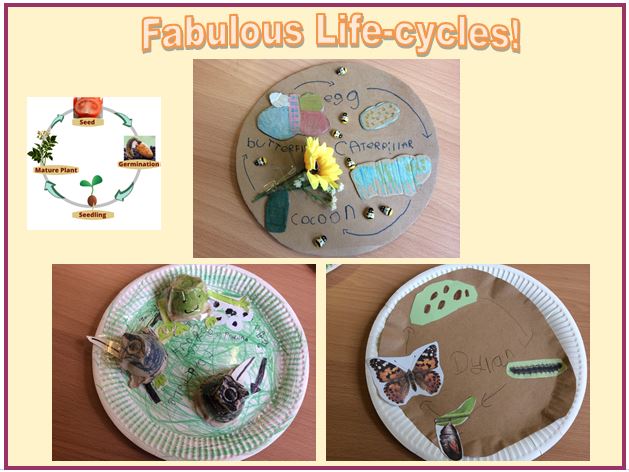 Week beginning 10th May 2021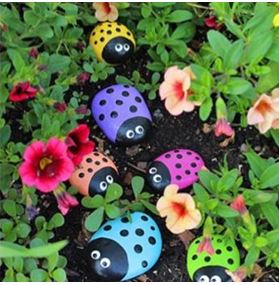 **Update: This week's home learning challenge is now available. Follow the 'Home Learning' link from the menu on the right. **
Last week was another busy week for us in Ladybird Class (even with a Bank Holiday Monday!).
Our maths focus this week was exploring spatial reasoning. We had fun using shapes to re-create different patterns and pictures, looking carefully at the position of each piece in the picture and thinking carefully whether the pieces needed to be turned (or rotated) so that our models exactly matched those on the card. Some pictures were very tricky to match!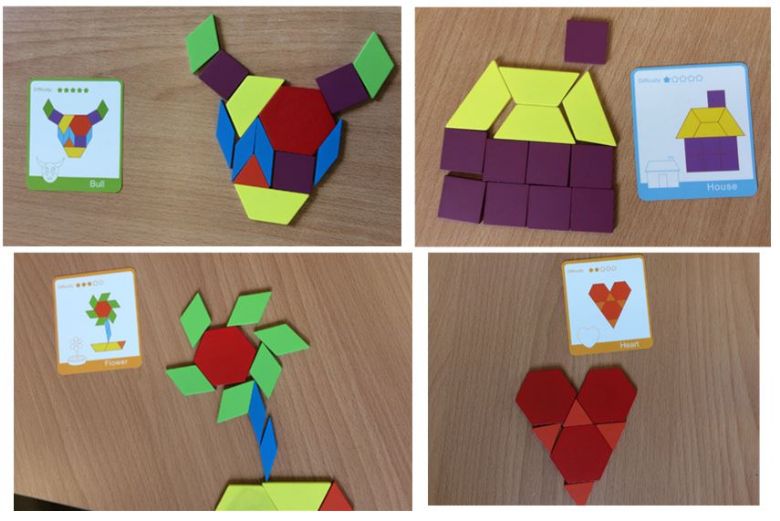 We also tried hard to use our reasoning skills when deciding which shape in a given set 'didn't belong'. There was always more than one answer to choose from. Look at the shapes below and have a go yourself...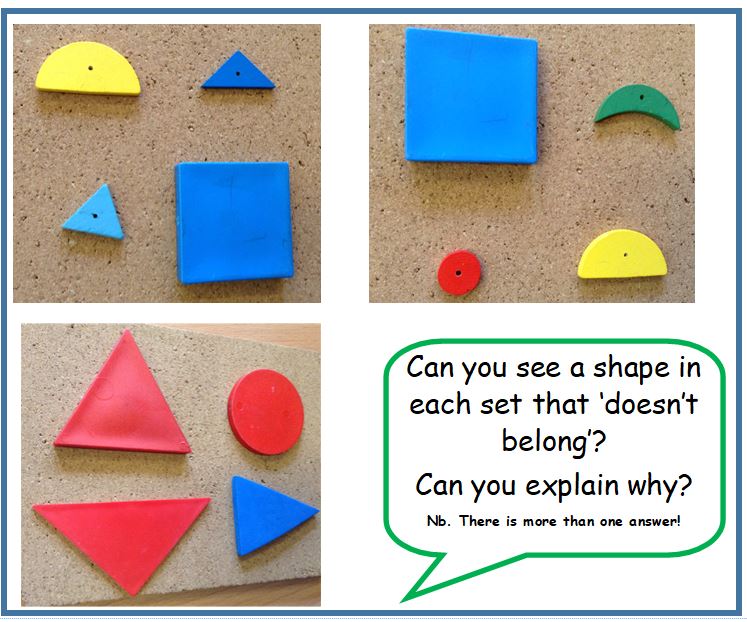 We shared the story of Dora's Eggs in our Literacy lessons this week and looked at the life-cycle of a hen.
Take a look at some signs we have written to place around Dora's farm. As you can see lots of us are becoming very confident in using our Phase 3 digraphs!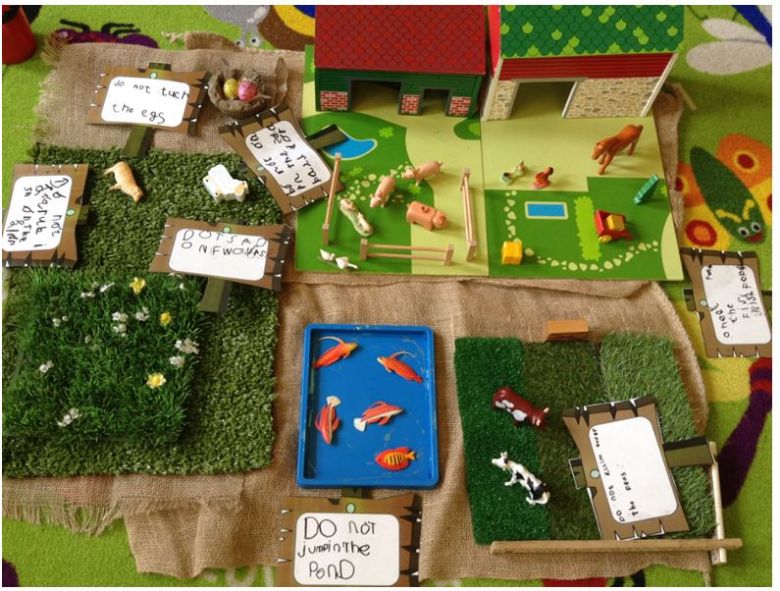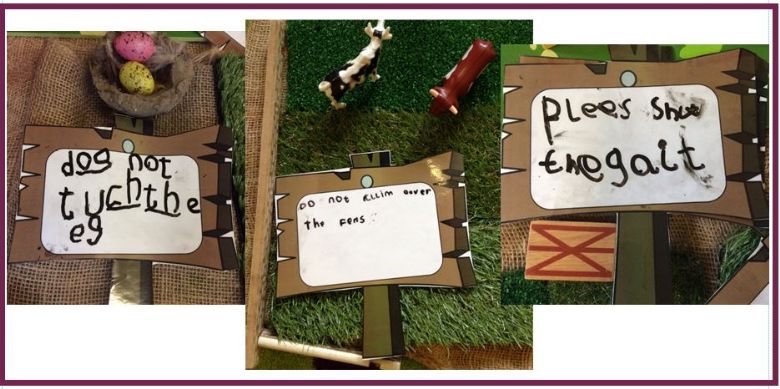 We also used our fine motor skills (to twist, fold, roll and scrunch paper) when creating some beautiful blossom branches to decorate our classroom with. They really do look lovely!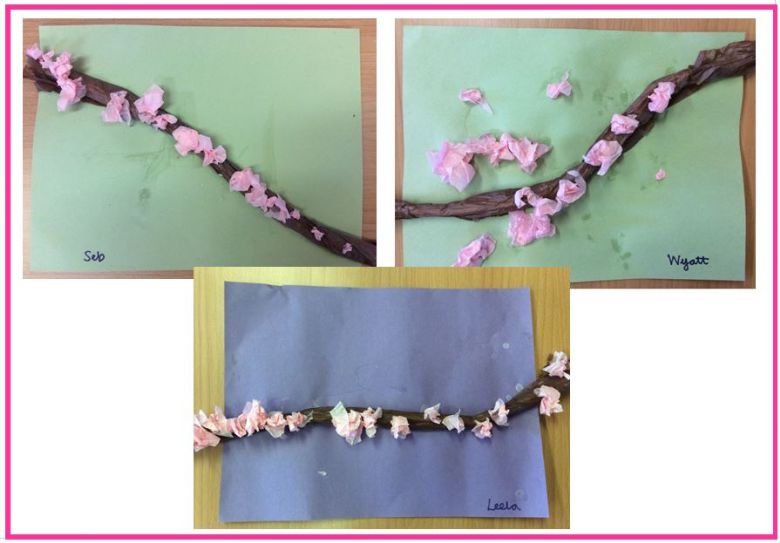 Week beginning 3rd May 2021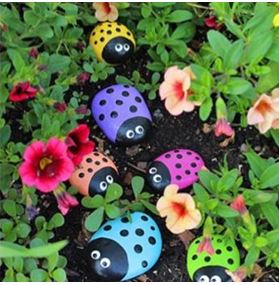 **UPDATE: Please find this week's home learning challenge by clicking on 'Home Learning' from the menu on the right.**
We hope you are enjoying a lovely Bank Holiday weekend and look forward to seeing you again on Tuesday.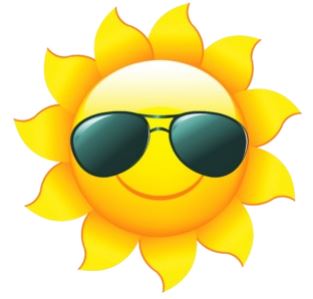 Last week we began our new topic of 'Wake up World!' We shared poems and songs on the theme of Spring and enjoyed an afternoon out in the park looking for signs of Spring and making nests from mud and foraged materials. We also created our own Spring-time poems this week by choosing the best words to describe different spring-time things and finished our week with the Captain Tom 100 challenge.
Take a look...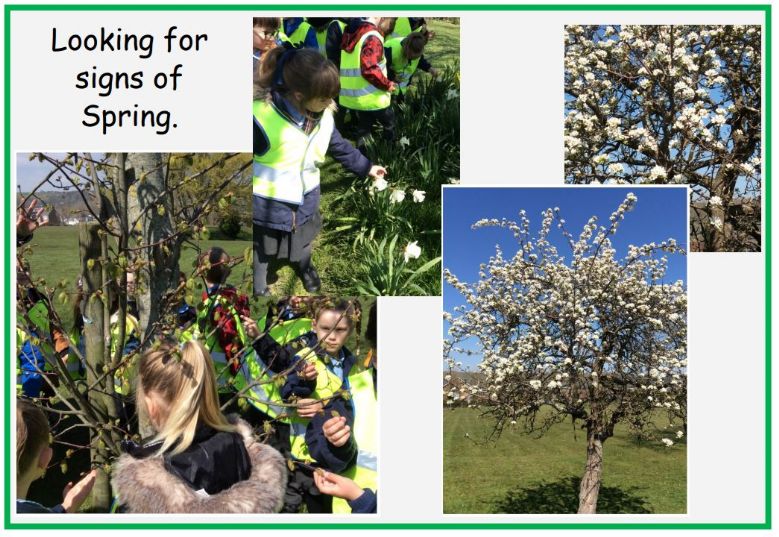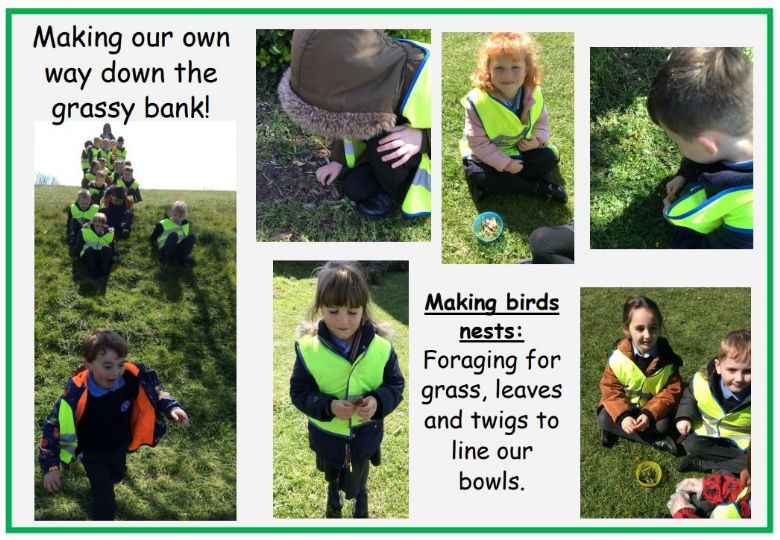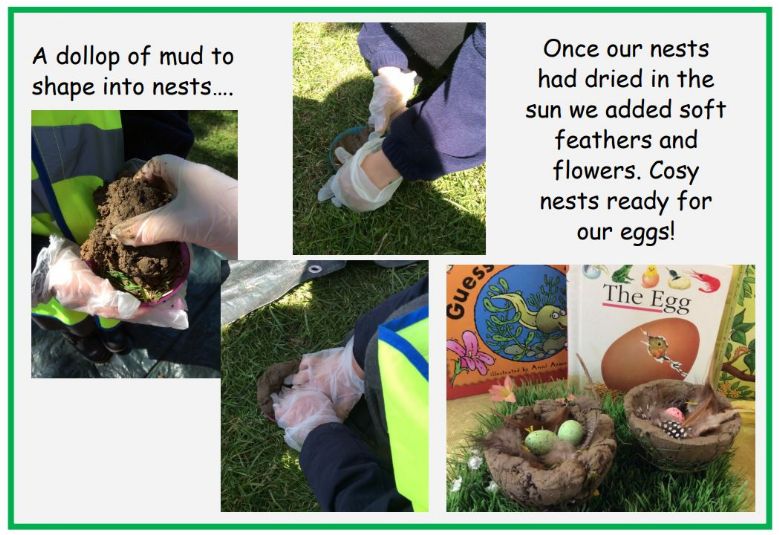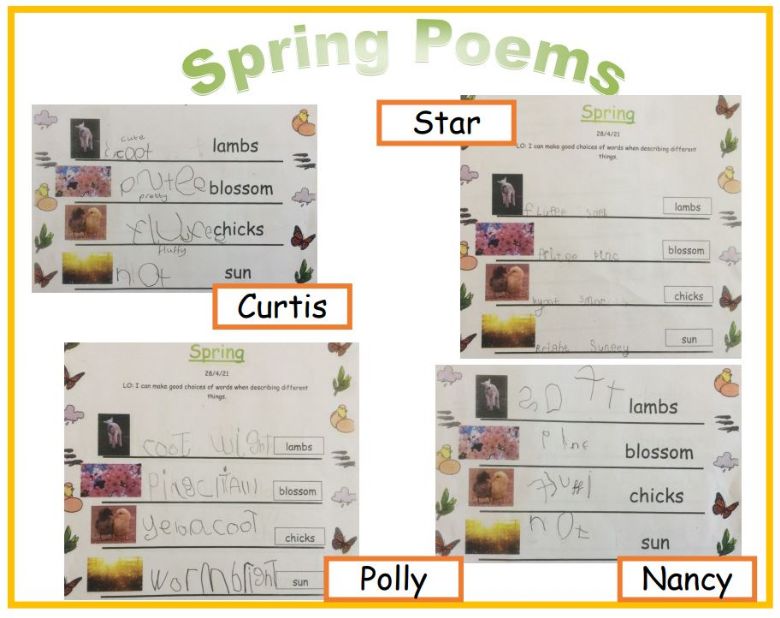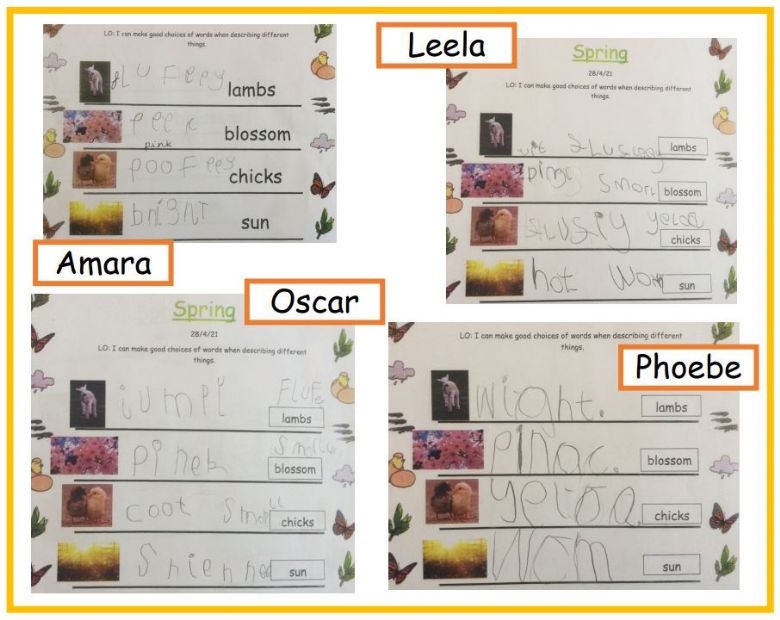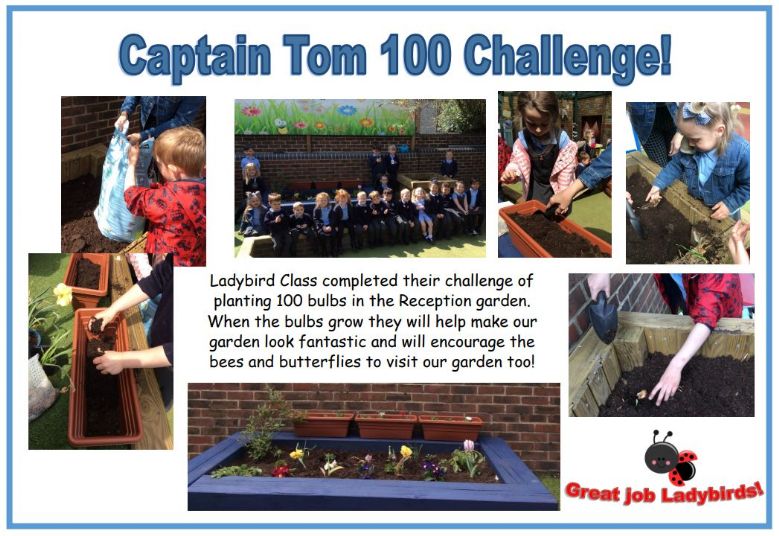 Week beginning 26th April 2021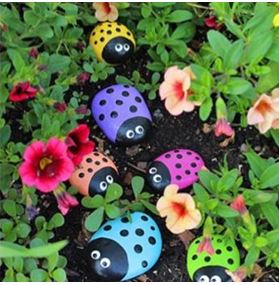 **Update: Please find this week's home learning challenge by clicking on Home Learning from the menu on the right of this page.**
It is hard to believe we have only been back at school for one week! Last week was a busy one and a week full of surprises as we completed our 'Dinosaur Roar!' topic.
On Monday we noticed that our Dinosaur Egg had started to hatch!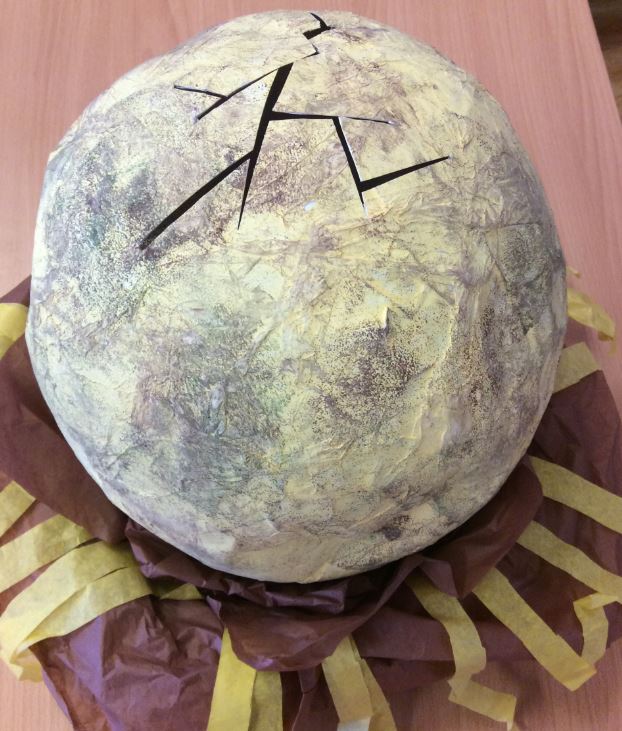 We welcomed a beautiful baby stegosaurus to our Ladybird Classroom.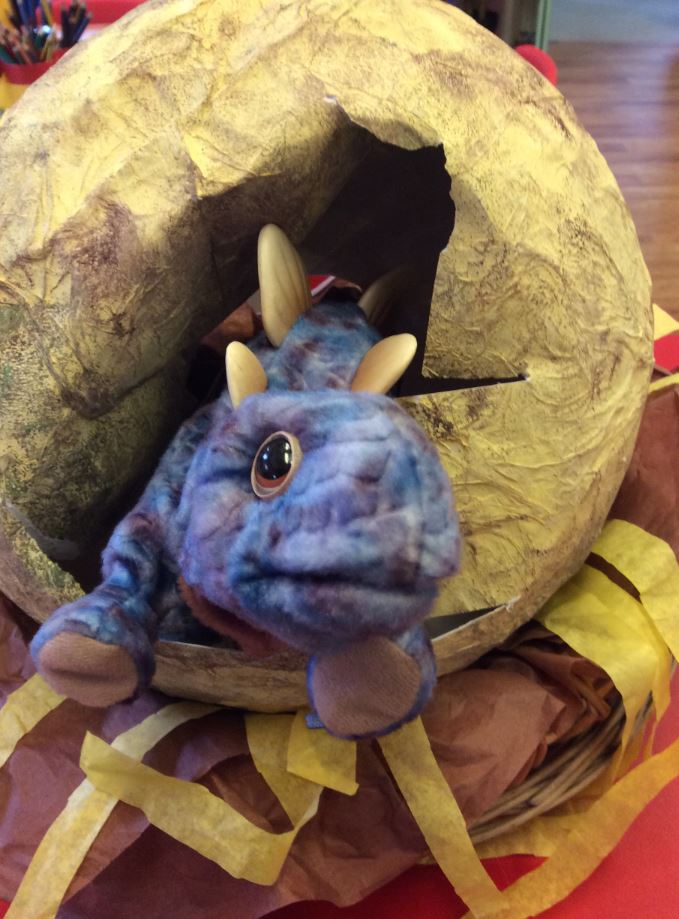 We thought about where we could take our baby dinosaur to go on an adventure. We drew story plans then created simple sentences to tell everyone what happened.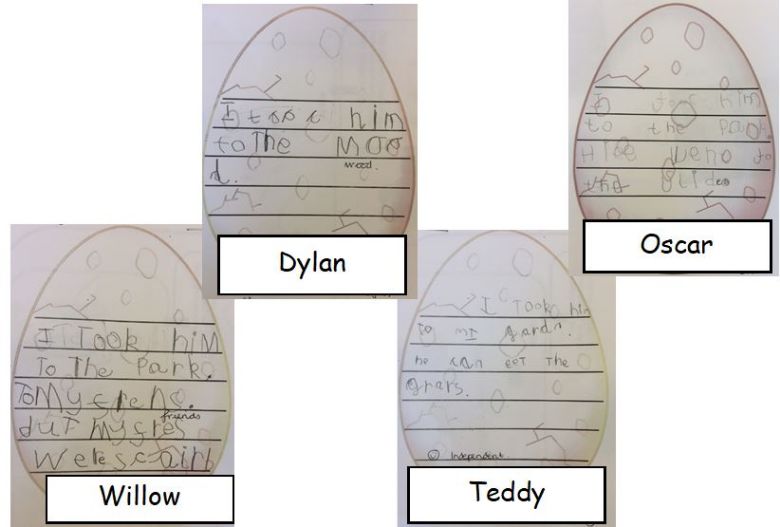 We also found out a little more about how the Earth would have looked during the time of the dinosaurs. We know there were often lots of volcanoes, so we had some fun creating an exploding volcano of our own.
If you want to have a go simply follow the link from this week's Home Learning challenge. Here is what happened when we had a go!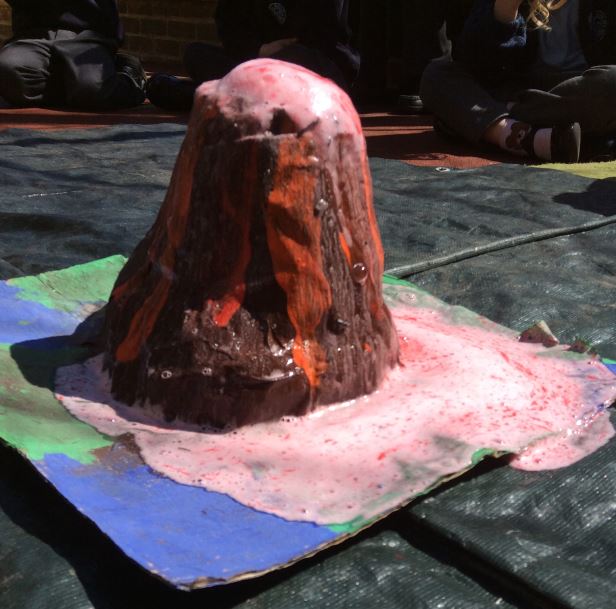 Our final surprise this week was that a pantomime came to school. Oh no they didn't! Oh yes they did!
We spent a very enjoyable morning joining in with Professor Stage while she (and her friends) told the story of The Wizard of Oz. There was lots of audience participation throughout with Boos! when the bad witch appeared plus singing and dancing too. It was great fun and a super treat for us all.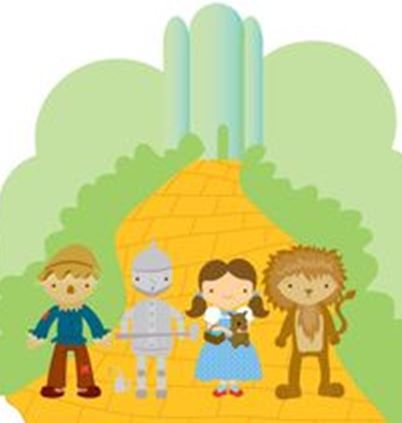 Week beginning 19th April 2021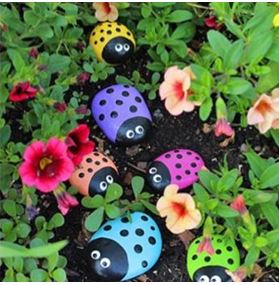 ** Don't forget to try out this week's Home Learning Challenge which can be found via the 'Home Learning' link on the right hand menu. **