Home School- Week 5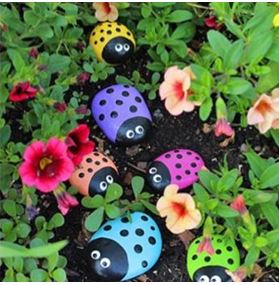 Friday 5th February 2021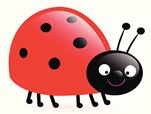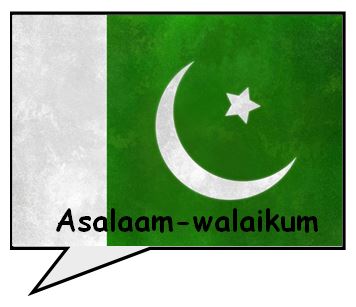 Can you believe it's Friday already Ladybirds? Thank you for all the amazing pictures for our Home School Gallery- I can tell you have all been working incredibly hard again this week and hopefully you have had lots of fun too!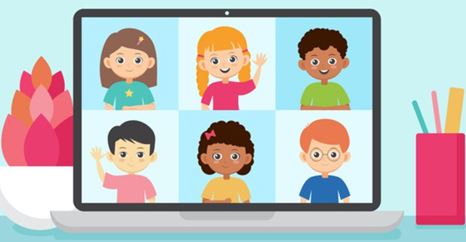 Next week is our last week of Home School before the holidays. Although I am sure lots of you have enjoyed spending extra time at home with your families I do know that all of you have been missing your friends from Ladybird Class. So...next Friday there will be an opportunity for you to join our Ladybird Zoom Meeting! It will be a chance for you to say hello to everyone in our class as well as join in some fun with Mrs Chapman and Mrs Hughes- we have missed you all too!
We will be sending out more information about the meeting early next week.
Ok Ladybirds. Just our quick challenges to complete then get ready for the weekend. Yay!
A final boogie for this week...It's the Funky Robot dance.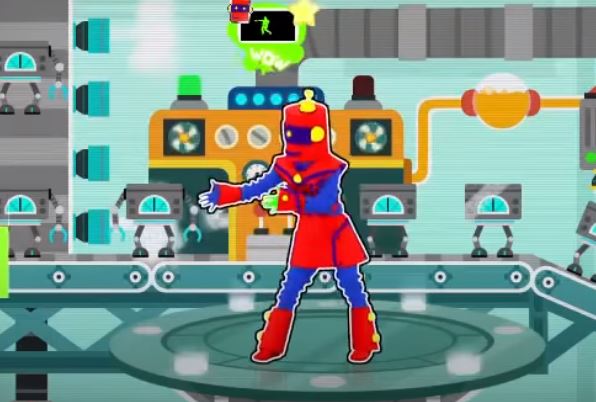 Handwriting challenge:
Time for a number writing challenge with a difference. It's a blindfold challenge!
First check that you remember how to form each digit from 0 to 9. Click on the image below to find the rhymes we use at school when practising our number formation. They are from the Communication4all website...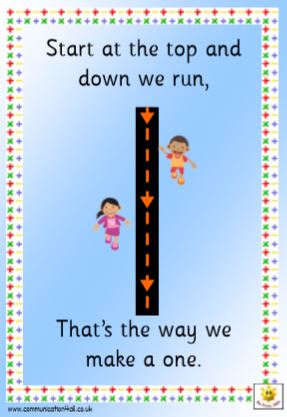 Now comes the tricky bit! Find something that you can use as a blindfold- a scarf would be ideal. (For those of you that really don't like the feel of a blindfold it's ok just to close your eyes for this game).
You will need paper and felt tip pens. (Grown-ups: you may wish to cover the table just incase those felt tip pens overshoot the paper!)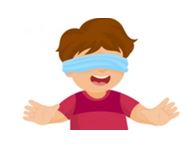 Once you are blindfolded, ask a grown-up to call out a number for you to write down. Just have a go- think really carefully about the number rhyme- it will help you with the movement of your pen.
When you are finished, take a look? What do you think? Does it look like how you thought it would?
Don't worry if it looks a little wobbly- it's just a bit of fun!
Mental maths challenge:
Let's use our directional language to help Peg find the treasure for the Hungry Pirates. Click below to play the game from pbskids.com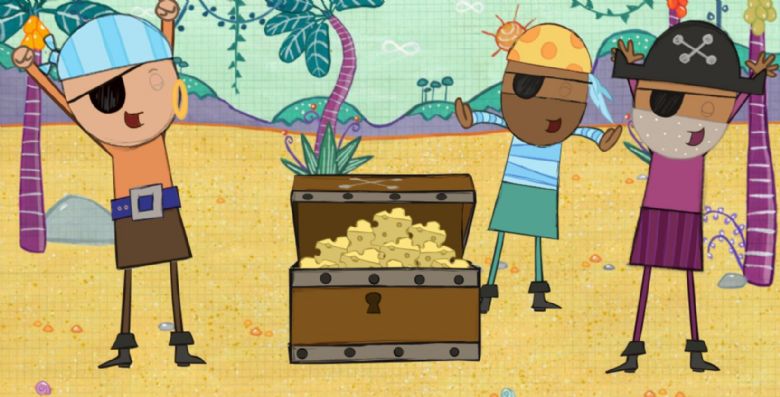 Phonics:
Friday is always a game day so once you have gone through your sounds and tricky words play one of your favourite phonic games- you must have one by now!
The main sites to go to are:
but you may have other games or sites that you prefer to use.
Now that we are becoming very familiar with our Phase 3 sounds try to choose this Phase when selecting your games to play. Have fun!
Have you tried...?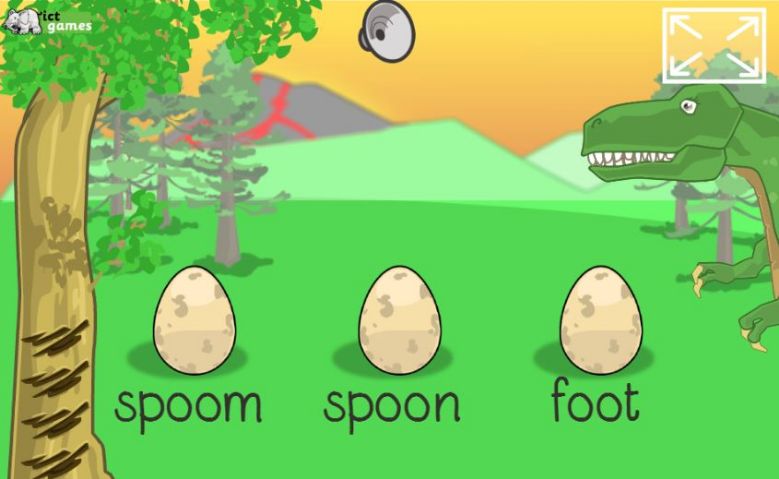 The dinosaurs eggs from ict games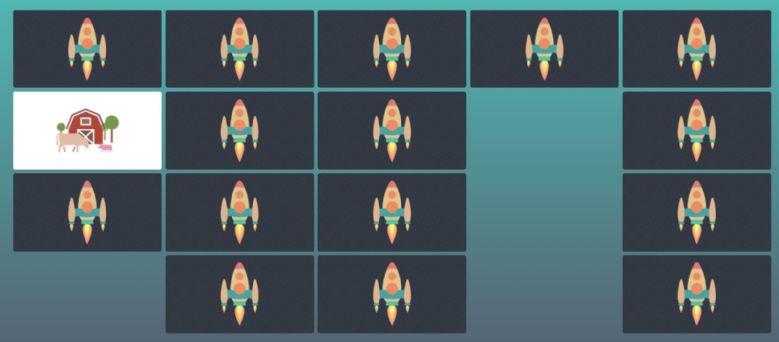 Make a Match from phonics play (you need to join to access this game but it is free to join whilst schools are closed) This game is really for those children who are becoming confident with their Phase 3 sounds.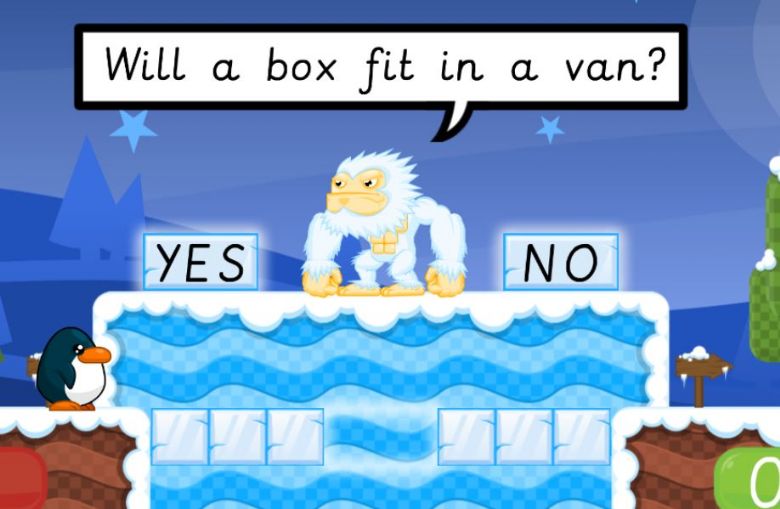 Yes/ No Yeti from Phonics Bloom
Have a brilliant weekend Ladybirds and I will see you again on Monday.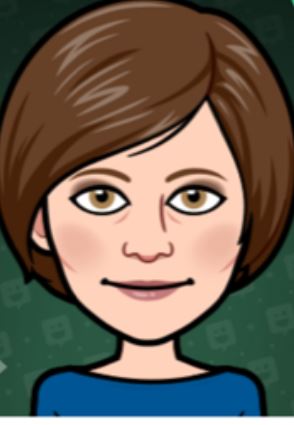 Mrs Chapman
Thursday 4th February 2021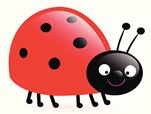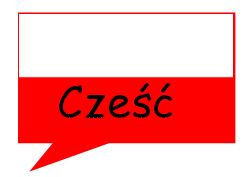 Good Morning Ladybirds! Did you have fun yesterday spending time doing the thing that makes you smile the most? It seems like lots of you enjoy going out for a walk- even when it's rainy and muddy!
Time for another session with Moovlee Monkey this morning. Try this gentle breathing and stretching routine whenever you are feeling fizzy or frustrated.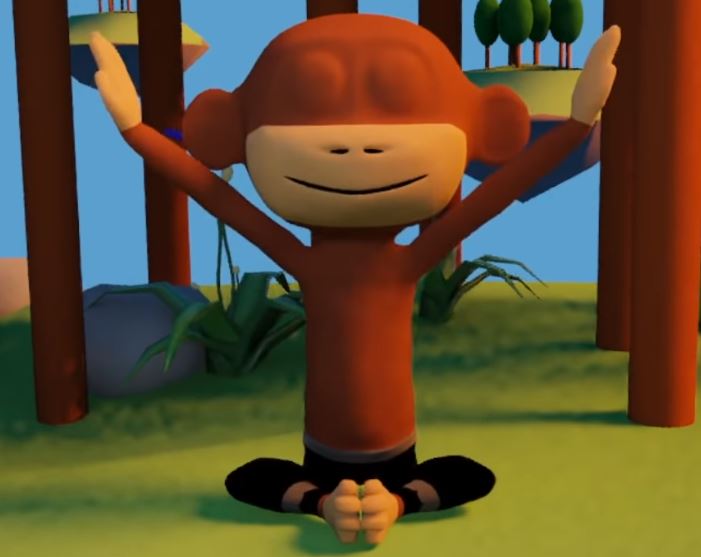 Ahhh. Hopefully after that you are feeling super calm and ready for today's quick challenges.
Good luck Ladybirds!
Handwriting challenge:
This week we are practising our curly 'c' family of letters. Can you see which of our handwriting letters is missing in the words below? Use your beautiful handwriting to complete each word.

Now write your name. Look carefully to see if you have any of our curly 'c' letters in your name so that you can show off your beautiful handwriting!
Mental maths challenge:
Let's play with money today Ladybirds. Go and gather as many coins as you can.
Can you spot the penny coins? How do you know it's a penny coin? How many other coins can you name? Sort the coins into sets- 1p coins, 2p coins, 5p coins and 10p coins.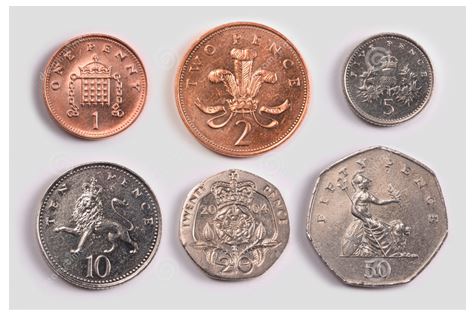 You will just need the penny coins for today's activity. Use a table or the carpet to create a pretend shop. You will need a few items to 'sell' in your shop such as toys, books, tins and packets. You will also need to make some price labels like this one to show how much each item will cost.

Take turns playing shop keeper and customer. Shop keepers should greet the customer and help them with their purchases. Customers should choose an item to buy, read the label and count out the correct number of pennies. Has Mrs Chapman counted the right amount of pennies to buy her teddy?
Shop keepers must check the money matches the price tag then place the item in a bag for the customer to take home.
Parents/Carers: You can always extend the activity by allowing the customer to purchase 2 items from the shop. This will encourage your child to practise their adding skills.
Happy Shopping!
Phonics:
Go through your sounds and tricky words as always Ladybirds and don't forget to log on to Bug Club and choose a book to read.
Yesterday we introduced a new digraph- 'oo'. If you want to watch the clips from BBC Bitesize and Little Learners again just click on the images below...
Today's activity is our 'read and reveal' game. Parents/ Carers: If you have a printer you can print off the activity and cut each sentence strip. Fold each strip along the dotted line so that the picture is hidden.
Encourage your child to use their sounding out skills and tricky word recognition skills to read the sentences as independently as possible. Can they guess what picture might be hidden before it is revealed? No printer? Simply cover the picture with a piece of card to hide it.
A pdf copy of the activity along with an alternative activity for those focusing on Phase 2 sounds can be found at the bottom of the page.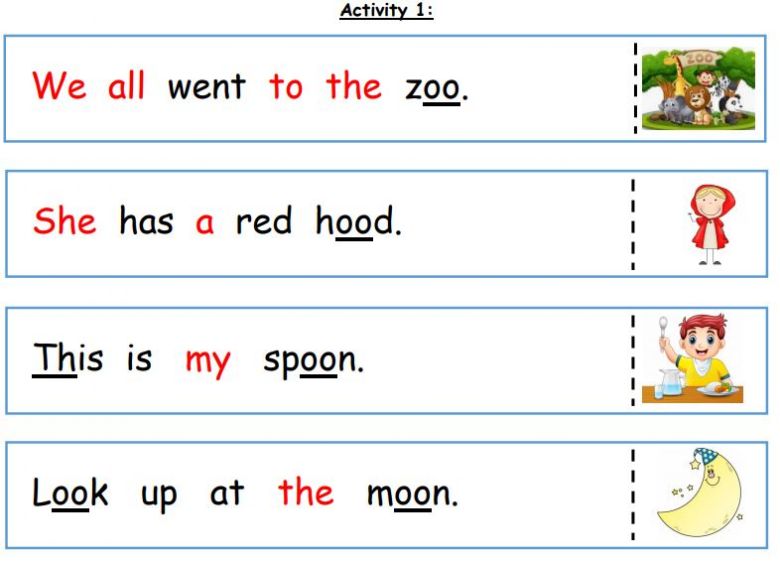 For anyone wanting an extra challenge:
Can you make your own read and reveal sentence?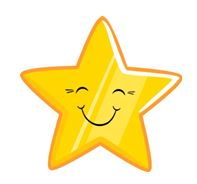 Well done Ladybirds. You are shining very brightly today!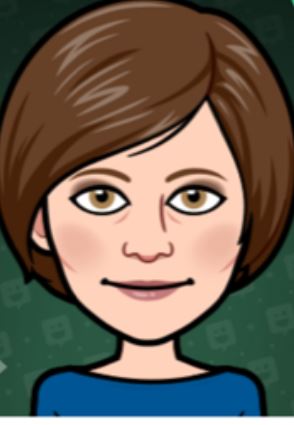 Mrs Chapman
Wednesday 3rd February 2021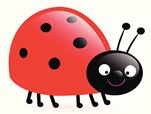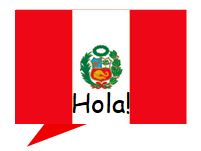 Happy Wednesday Ladybirds! Today is a really exciting day because we are welcoming a new Ladybird to our All Souls' family! We are going to give a very warm welcome to our new Ladybird Joel and his family. We hope you are going to love being in Ladybird Class Joel and when we are all able to return to school there will be lots of new friends for you to make.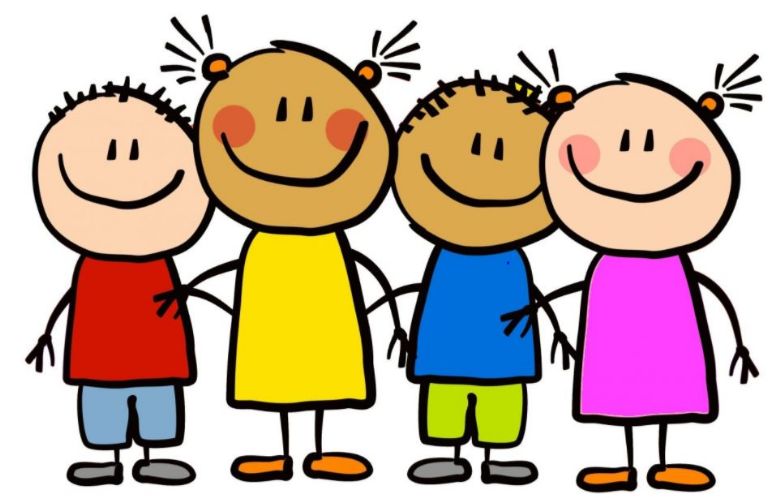 Did you try some calming yoga yesterday Ladybirds? I hope you were a bit more bendy than Mrs Chapman was when she tried it!
The theme of Place2Be's Children's Mental Health Week this year is 'Express Yourself!' It's really about finding out what makes you unique. Everyone is different but each one of us is amazing. We know we all look different, we may like to wear different clothes, have our own favourite colours, have different stories we like to read or programmes we like to watch and even activities we like to do. All these things make us the special people we are.
Start today not with our home learning challenges but by doing something that makes you feel good. Grown-ups, this goes for you too! It could be dancing, singing, dressing up, playing football, baking, painting- whatever your 'thing' is, make time to do it today. It's really important that we all take time out of each day to do things that make us happy and boost our mood.
If you can, send in a photo and let's share our smiles!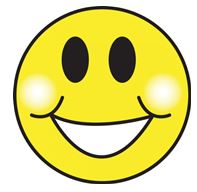 mchapman@allsouls.kent.sch.uk
Here's a wake and shake activity if you would like a boogie today Ladybirds...It's the pirate song me hearties, aarrrhh!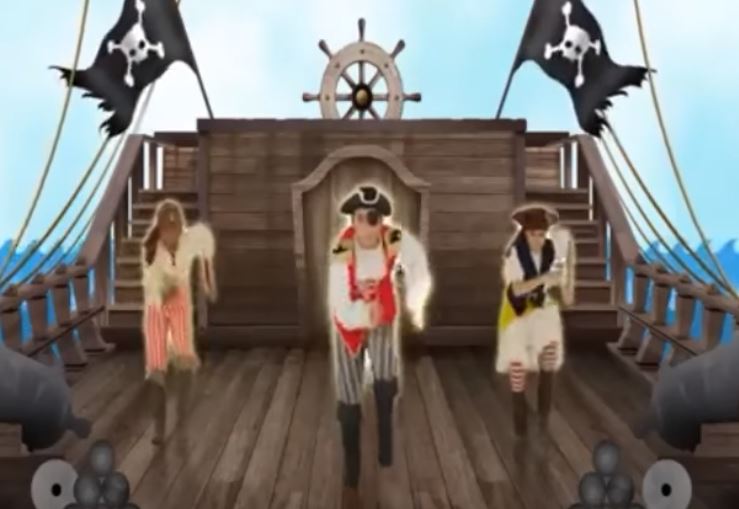 Handwriting challenge:
This week we have been looking back at our curly 'c' family of letters. Remember, any time you want to check how to form each of the letters, watch the little red jet in the Sky Writer tool (click on the jet image below). When on the site, click on 'cursive' then select the letter you want to watch.
With all our cursive letters we always begin at the bottom with our pencil on the line.
Don't forget: Use your 'pinchy-pen' fingers to hold your pencil near the point.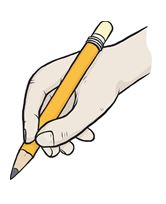 It was lovely to see how some of you tried a new way to show off your lovely letters with the 'magic writing' activity. Here are the efforts of Teddy, Polly, Aimee and Sarah. Great job!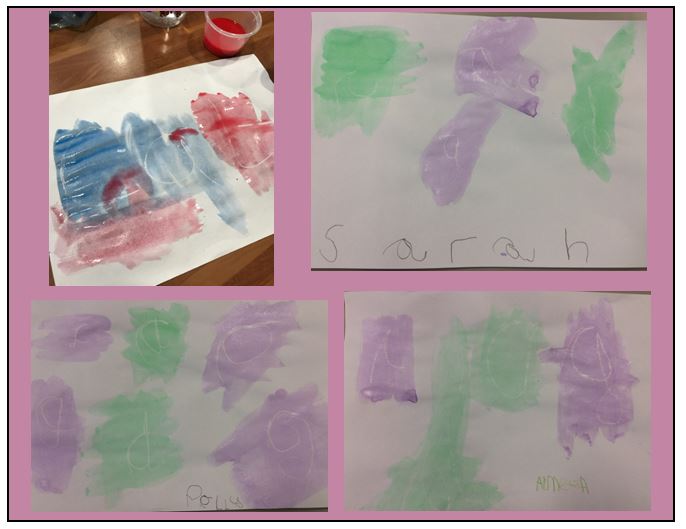 So just how creative can we be with our letter formation today? Make the letter shapes in a way that makes you smile. You definitely don't need a pencil today! Dance the moves, make a 'domino rally' in the letter shapes, dribble a football or bounce a basket ball following the letter shape, use playdough, sand, wriggle on your belly- find your own way and make it fun!
Mental maths challenge:
As our story of the week is 'The Gingerbread Man' why not try this maths game from the TopMarks website. Click on the image below to play. There are several activities to choose from... counting, matching or ordering. Mrs Chapman really likes the ordering game!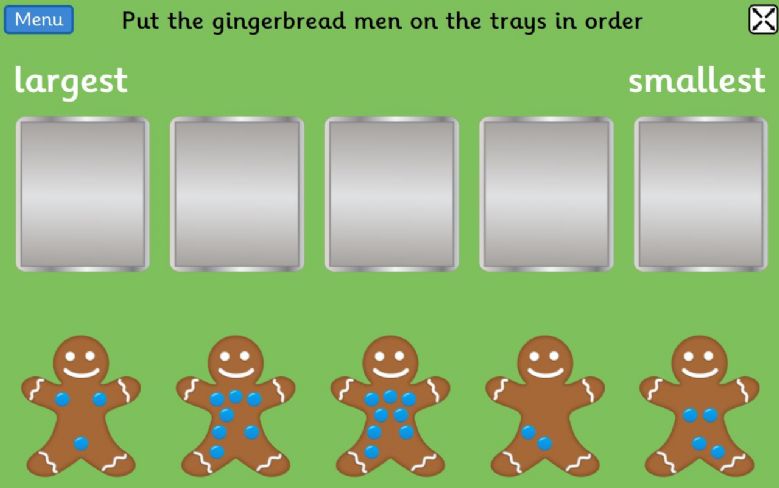 Phonics:
Remember to go through all your sounds and tricky words Ladybirds. You will find copies at the bottom of the page. Going through your sounds regularly will help your brain recognise them more quickly in your reading books.
Our new digraph today actually makes two different sounds.
'oo'
Parents/ Carers: The Jolly Phonic action for this digraph is as follows and helps to explain the two sounds.
The 'oo' digraph can make a short sound as in 'book', 'look', 'wood' or a long sound as in 'moon', 'spoon', 'Boo!'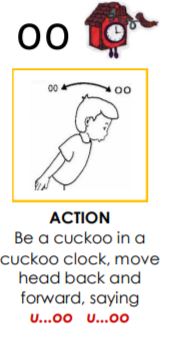 Watch the clips from BBC Bitesize and Little Learners to become familiar with our new digraph.
Now try the 'I spy' game below. Sound out and blend together to read each word. Can you spot the matching picture? (A printable pdf copy can be found at the bottom of the page along with an alternative version that focuses on Phase 2 sounds plus v, w, x, y and z.)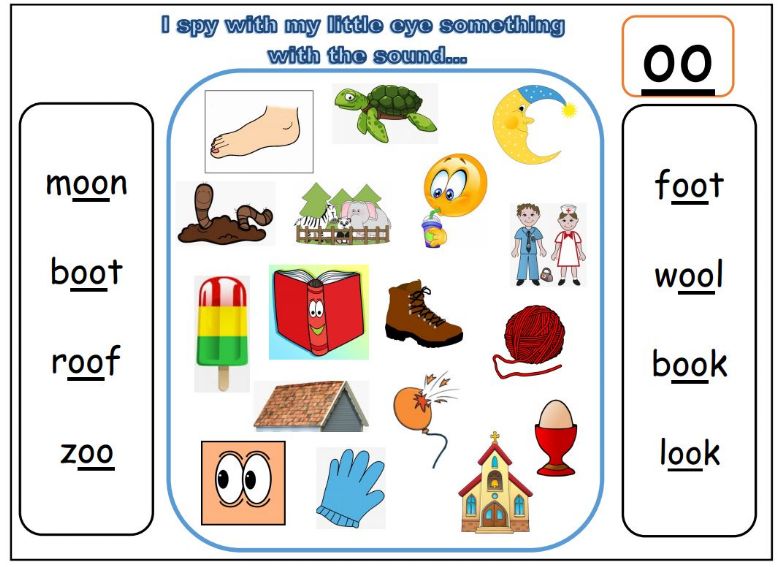 Way to go team Ladybirds. What superstars you all are!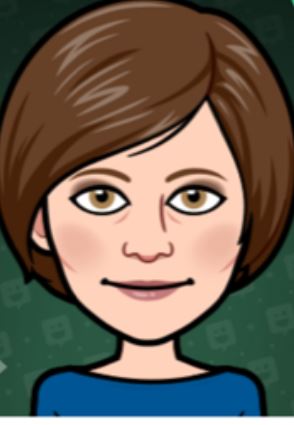 Mrs Chapman
Tuesday 2nd February 2021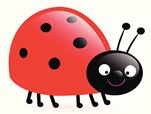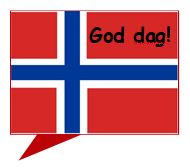 Hello again Ladybirds! How are you feeling today? Learning to recognise how you are feeling is really important so, as part of Children's Mental Health Week, why not start today with this simple activity from Place2Be ... (click to watch)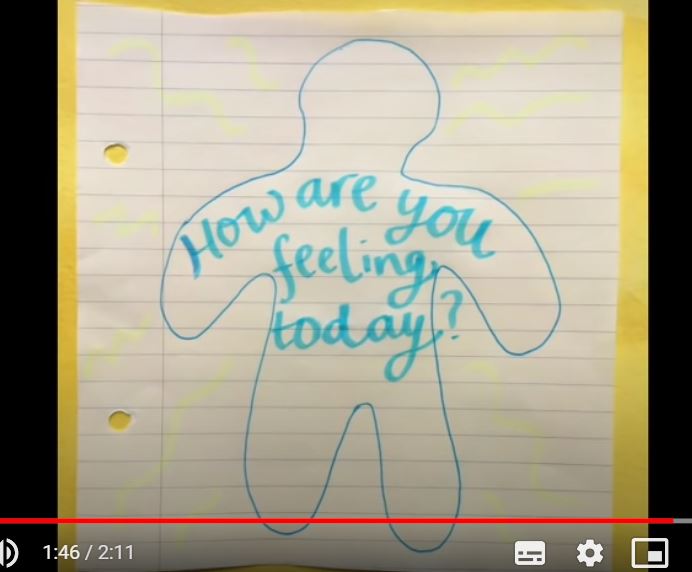 If you wish to share your pictures then please do send them in to me:
mchapman@allsouls.kent.sch.uk
I wonder if other Ladybirds have the same feelings as you? It's always good to be able to talk to others about how we are feeling - it can really help- so please take time to talk to someone in your family about what is making you happy/ sad/ worried/ excited or angry.
Parents/ Carers: Many apologies for those trying to access The Gingerbread Man story read by Mr Tumble through the link on this week's Home Learning Activity Grid. The video has been removed from the Cbeebies website and is no longer available. If you have your own copy of The Gingerbread Man do use it. If not, click on the image below to watch an alternative version...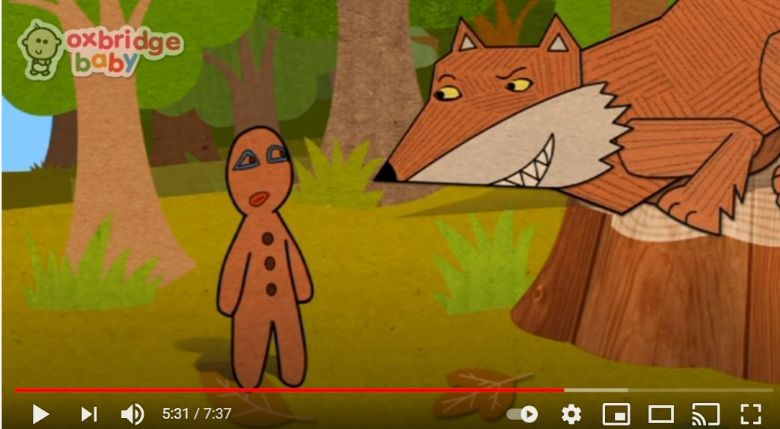 Before you get going on the quick challenges below, why not take a few moments to join in with Moovlee Monkey and try some gentle yoga exercise. It will help to calm you down and get you in the right mind for tackling today's learning.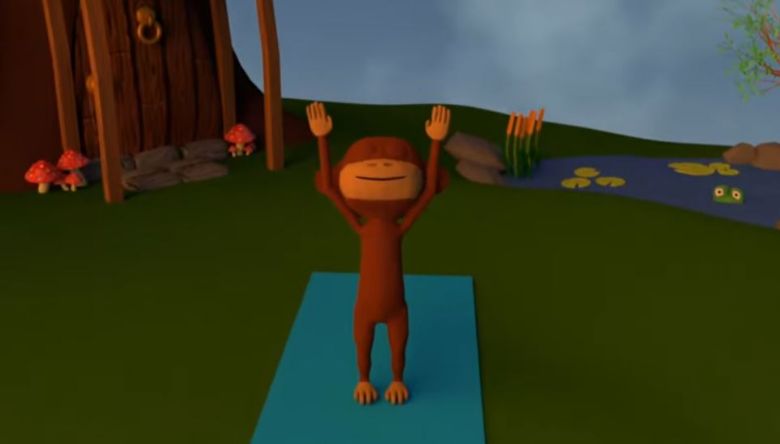 Handwriting challenge:
Our handwriting family this week is the 'curly c' family of letters. How did you get on with the letters yesterday Ladybirds? Did you remember to start every letter by going... 'Up to the top of the hill and curl back around'?
These letters can be quite tricky so spend a few minutes going over them again. You could use the Writing Repeater tool above, use your finger to create the letter shape in a tray of flour, paint your letters or why not try some magic letter handwriting? All you need is a white wax crayon (or candle), a piece of paper and some watered down paint.
Use the wax crayon (or candle) to make the shape of each of our curly c letters. It will be tricky as you won't be able to see them on the white paper so you really need to think about the shape- use the rhyme above to help you.
Now brush over the 'hidden' letters using the watered down paint. Your letters should be revealed before your eyes!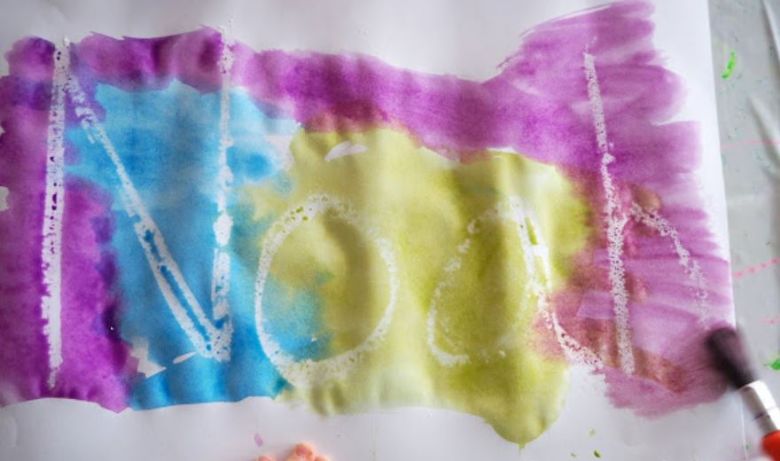 The above image is simply to give you an idea- remember to use your lovely cursive handwriting!
Mental maths challenge:
Have some fun with shapes today Ladybirds.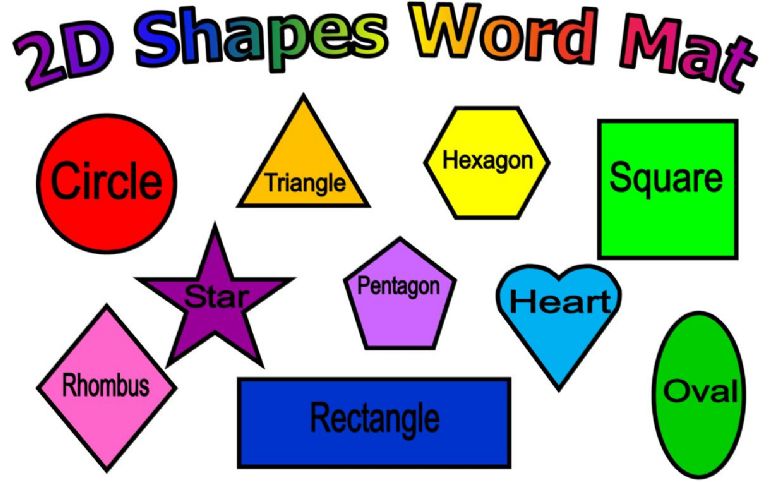 How many shapes do you recognise? How many shapes have straight sides? How many shapes have curved sides?
Now click on the images below to explore the geoboards from the Math Learning Centre. Can you drag the elastic bands to create different shapes on your geoboard? You could even get creative and make a picture!
Have fun!
Phonics:
Yesterday we looked at a new sound- the digraph 'oa'. Remember a digraph is a sound made from 2 letters. If you need to, click on the above clips from BBC Bitesize and Little Learners to remind you of our new sound.
Now play our matching game below. Read each sentence and choose the picture that matches. (A printable version, along with a game based on Phase 2 sounds, can be found below).
Parents/Carers: As your child reads each sentence help them to spot the capital letter at the beginning and the full stop at the end.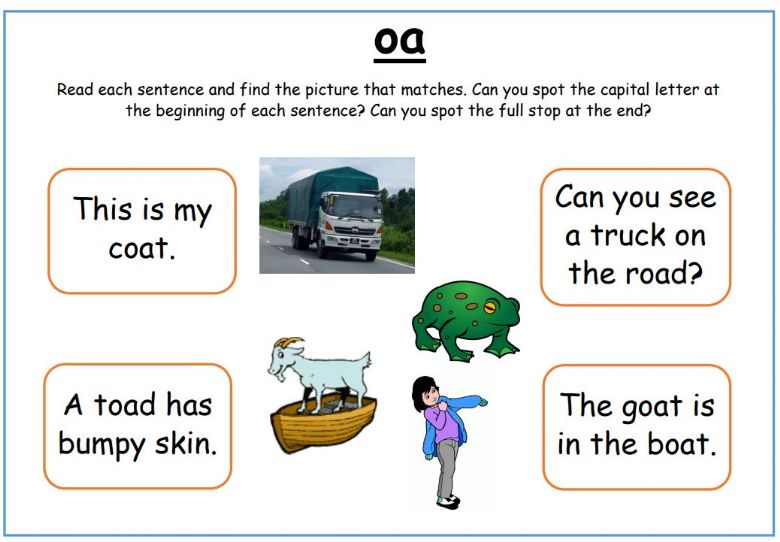 Great work Ladybirds- you are simply the best! Enjoy the rest of your day and I will see you again tomorrow.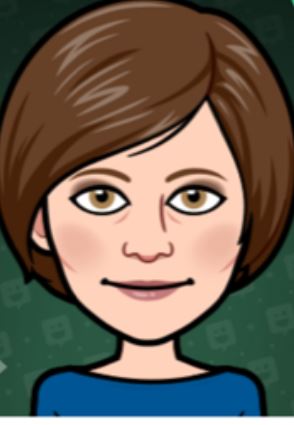 Mrs Chapman
Monday 1st February 2021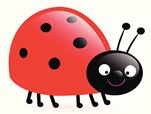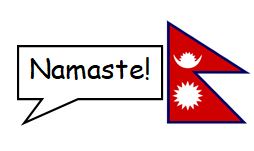 Good Morning Ladybirds! We are at the start of a new week and also the start of a new month as it is now February! The weeks are just whizzing by aren't they?
How did you get on with your garden birdwatch Ladybirds? Mrs Chapman spotted 7 sparrows, 2 wag-tails and a lovely robin.
Although it has been a little chilly this weekend the end of the winter is in sight. On my dog walks I am really beginning to notice a change in the seasons- I have seen snowdrops and daffodils beginning to bloom and I am enjoying the slightly longer days too. Getting outside each day for some fresh air is really good for our mental health so do wrap up and spend some time outdoors with nature!
To dust off the cobwebs from the weekend let's start the day with a boogie - Are you a Gummy Bear?
Ok Ladybirds- let's get to work!
As always, try out the quick challenges below and spend a little time on Bug Club- aim to complete one book a day. Next, take a look at the Home Learning Activity Grid (you will find a copy at the bottom of the page or from the menu on the right - Home Learning Term 3). Parents/Carers: Although it would be fantastic if you are able to complete as many of the activities as you can we fully understand this may not always be possible so please do not fret if you only manage one or two. Simply go with whatever works best for you and your child. We are hugely appreciative of all the support you are giving in helping your child with their home learning- the pictures that you are sending in for our Home Learning Gallery clearly show the amazing efforts you are going to. Thank you!
Remember, if you need any further support, have any questions, want to pass on ideas/ useful websites or simply want to share the activities you have tried out this week with your child, please do get in contact:
mchapman@allsouls.kent.sch.uk
Handwriting challenge:
Let's remember our 'curly c' letter family this week. Click on the images below if you need to access the Writing Repeater Tool or Sky Writer (both from ict-games.co.uk).
Remember each letter starts with the 'curly c' shape then we 'sprinkle on the magic'!
"Go up to the top of the hill, then curl back around".
Aim to do 2 or 3 of each letter then have a go at using your lovely handwriting when writing the following words. A pdf copy of the activity can be found at the bottom of the page.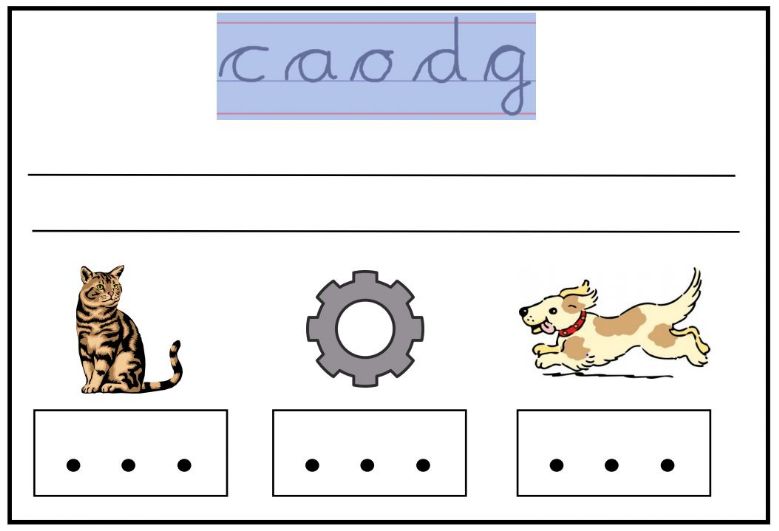 Mental maths challenge:
Today is a 'doubling' day. When we double something we are creating two identical sets
A great way to introduce the concept of doubling is to use a mirror.
Hold up 1 finger in front of the mirror. Look carefully and you will see another finger in the mirror. You have just doubled '1'! This time hold up 4 fingers- can you see 4 fingers in the mirror too? You have doubled 4! How many other doubles can you make?
You can use all sorts of things to double with. The following pictures come from the website 'Rainy Day Mum'. I love the pirate treasure idea! Have fun creating doubles with whatever you have at home. Can you find the total of each double number?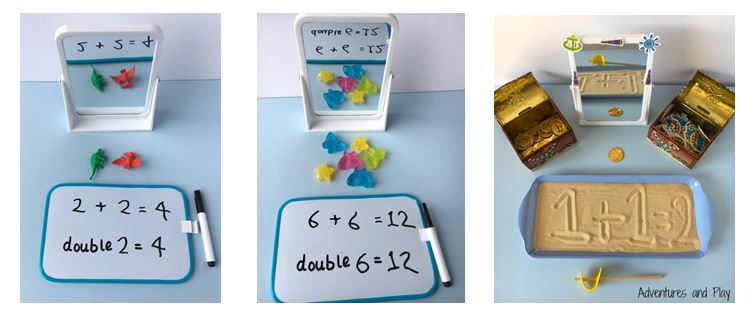 If you are enjoying learning your doubles and are feeling confident you could always have a go at the fishing game below. It is really aimed at Year 1 but it is good fun to play. From the main menu select 'Use and recall all doubles up to 10' then cast your rod and start fishing!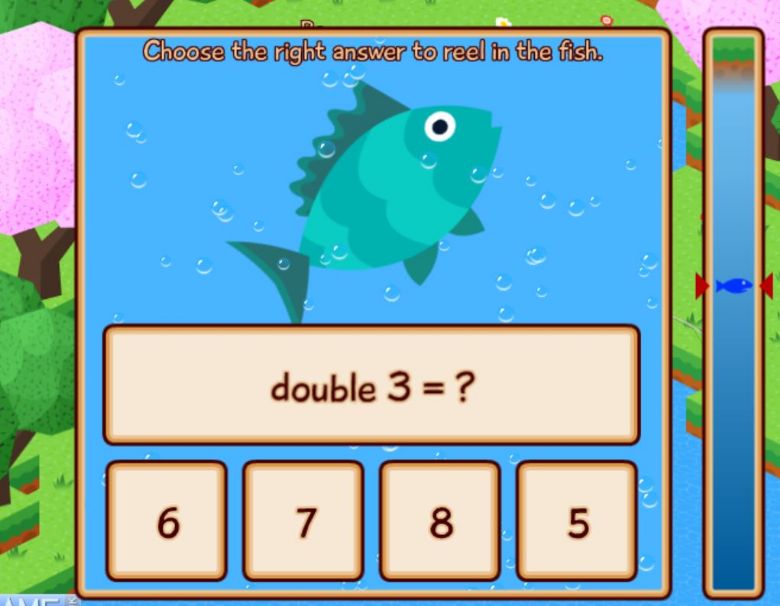 Phonics:
Go through all your sounds and tricky words as usual Ladybirds. Find copies of these at the bottom of the page. If you want to use the Help a Hedgehog game to help you learn your tricky words click on the link below. You can add any word you like by selecting 'I'll add my own words thanks' and typing in each one. They should save to your computer each time.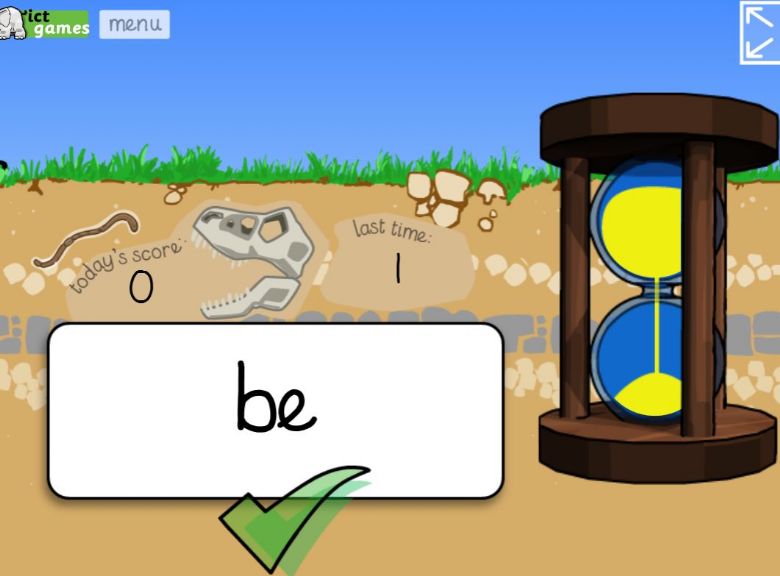 (ict-games.com)
Time for a new Phase 3 sound today Ladybirds. It's a new digraph:
oa
The Jolly Phonics action for this sound is as follows...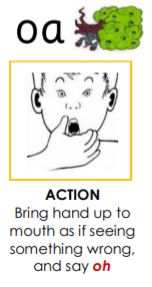 Watch the clips from BBC Bite-size and Simply Phonics to help you become familiar with our new sound.
Now play the '3 in a row' game below. A printable version can be found at the bottom of the page. Ask a grown-up to play with you. You will each need a colouring pencil or use coloured counters instead.
Decide who will go first. The first player chooses a word square and reads the word by sounding out and blending the sounds together. If you can read the word colour it in with your colour or add your coloured counter to it. Take turns to read and colour the different 'oa' words. If you colour 3 squares in a row you are the winner!
(There is an alternative version of the game based on Phase 2 sounds plus v, w, x, y and z/zz at the bottom of the page).
Great work Ladybirds. We are all super proud of you!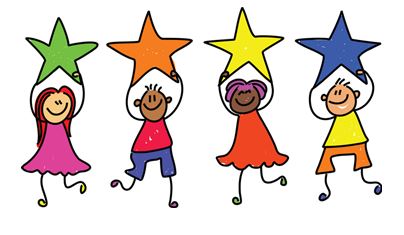 See you again tomorrow.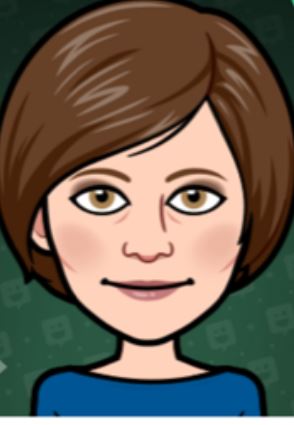 Mrs Chapman