Home School - Week 1
Happy New Year Ladybirds- it's now 2021!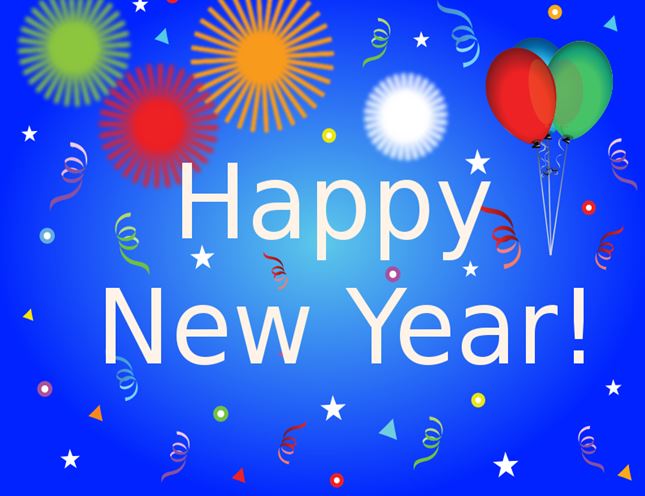 We, of course, would rather be saying 'Happy New Year!' to you in person and see all your smiley faces as we welcome you back into class ready to get busy and have fun with our new topic of 'Dinosaur Roar!' but at the moment, until we can return to school, our learning needs to take place online.
Parents and Carers, this may well be your first time at having to get to grips with home schooling but please do not panic- simply follow the guidance below and all will be well.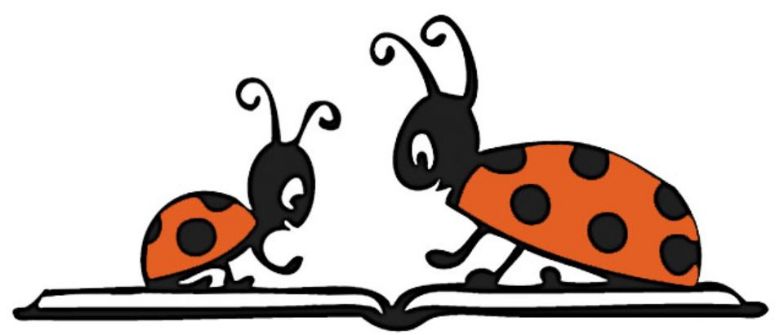 Each week that we are not in school I will upload a Learning Activity Grid.
You will find these in 'Home Learning- Term 3' from the menu on the right of this page.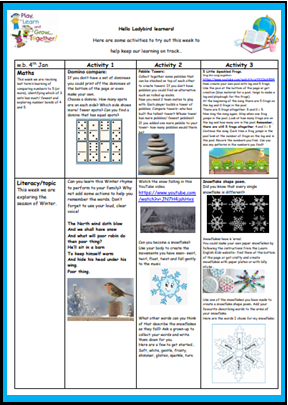 The grids set out activities based on maths/ literacy and topic that we would have completed in class during the week. We would love you to support your child in completing as many of these activities as possible (aim for 2 each day) but fully understand that learning within the home is not the same as being taught in a classroom particularly for some of you where you are juggling home schooling alongside working from home, caring for other family members and coping generally with day to day things that life throws up!
Please be kind to yourself and do not beat yourself up if you can't get it all done. Learning in the Early Years should be play based and the learning can easily be adjusted to fit in with day to day activities in the home- for example, the domino activity this week is simply encouraging your child to compare small numbers of objects and be comfortable with using the language of more/ fewer. Counting and comparing grapes at snack time or counting and comparing how many forks and spoons when drying up are equally valid activities and will serve just as well to enhance your child's learning.
You may find it helpful to make a timetable so you can plan your day and when different activities will be completed. Remember to add some non-school activities too.
Here's an example of Mrs Chapman's timetable from last lock-down.

I will also include a handwriting, phonic and mental maths activity each day on our class page. These will be quick activities but important to keep these skills in tip top form.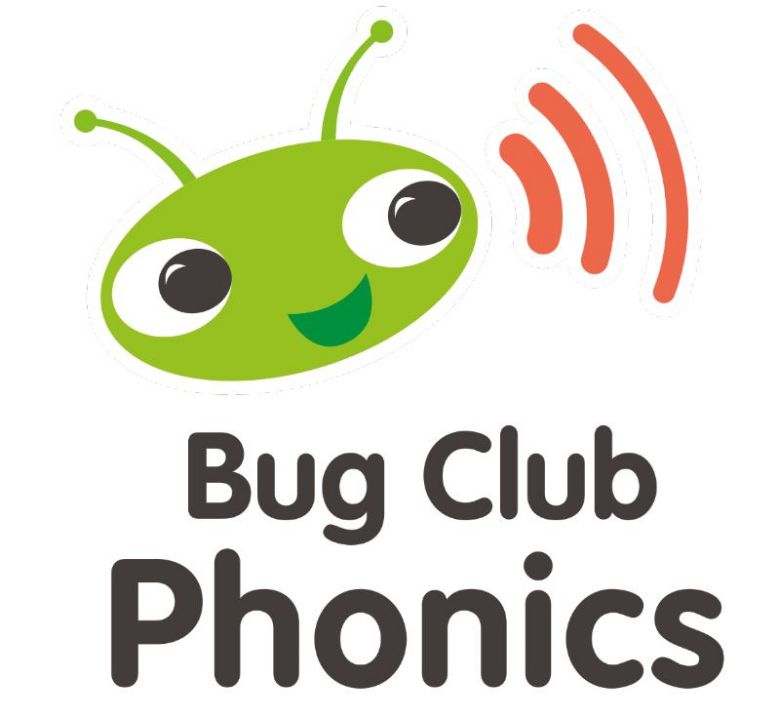 Although your child will not have access to reading books from school at the moment they do have access to Bug Club. Remember your child's details to access Bug Club are on the bookmark attached to their Reading Log Book. New books have been added to your child's account so please do check in online. I am able to add further books if necessary.
That's it! Wishing you luck with your home schooling endeavours and saying a huge 'Thank you!' for all your support. Stay well. If you do have any problems please do contact me. I will try to get back to you as quickly as possible. If you have any pictures of home learning challenges being undertaken that you are happy for me to share on our class page do send them in too. It will be lovely to see what you are up to!
mchapman@allsouls.kent.sch.uk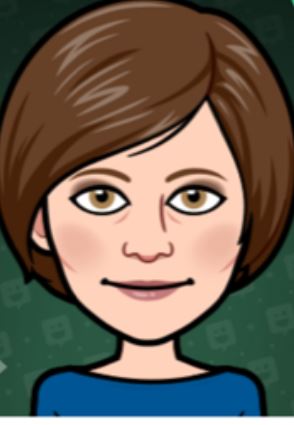 Mrs Chapman
Friday 8th January 2021

Yippee Ladybirds- It's Friday!!
I am so proud of you all Ladybirds! You have shown me that, even though we can't be in school at the moment, you have still got the 'learning bug'. I can see you have been trying so hard with your Home Learning activities - your pictures have put a great big smile on my face. Well done everyone!
What do you think...?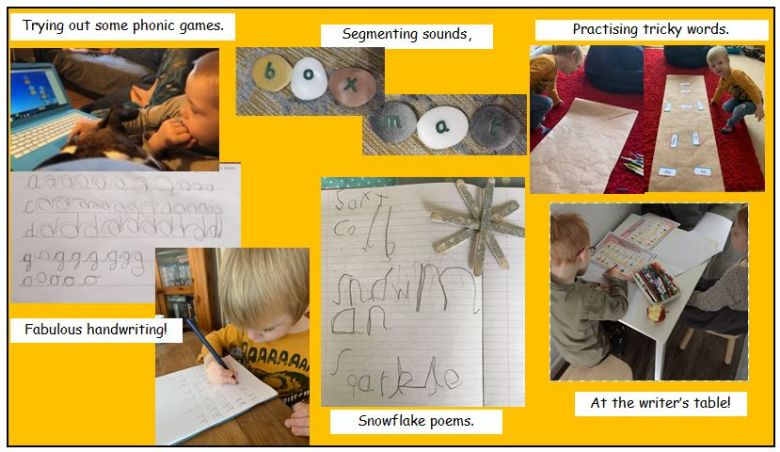 Ok Ladybirds. As it's Friday maybe this morning we can start in a more gentle way. How about some yoga with Paw Patrol and friends? Yoga is great exercise and is also a great way of keeping cool and in control when you are feeling cross and angry or even when you are feeling a little unsure about things.
Click below to find the YouTube link and give it a go...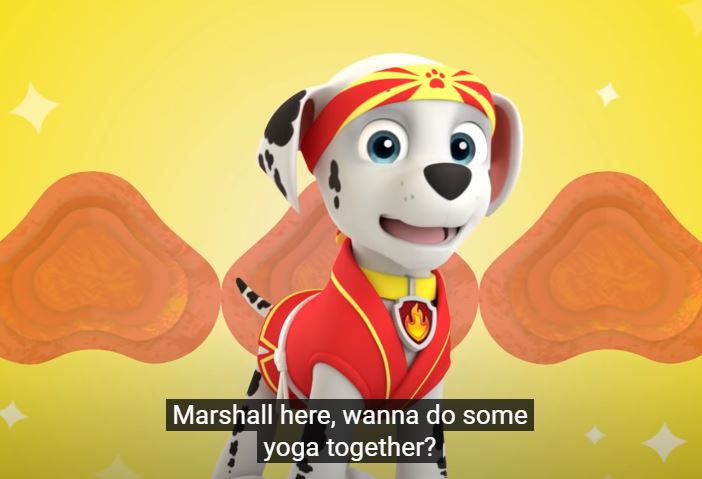 Did you manage to keep your balance?
Ready to start the day's challenges? 5, 4, 3, 2, 1...Let's go!
Handwriting challenge:
It's time for a round of 'number knockout'. Let me explain the rules to your grown-ups so they can join in the game too.
We have been learning to form not only our letters but our numbers too. So far we have learned how to form the numerals 1, 2, 3, 4 and 5.
We use the following rhymes to help us form each number correctly. You can find these rhymes on the Communication4all website. Simply click on the image below to find it.

We always practise each number before we play the game.
At school we have 5 or 6 participants to play the game at any one time. Each player has a whiteboard and pen but you could use paper and felt tips etc..
A number is called out and the players write the corresponding number down on their whiteboard. When the time is up they reveal their boards and the audience look to see how well the number has been written. If the number has been formed incorrectly, the wrong number has been written or if the number has been written back to front the player is 'knocked out' of the game. We play 3 rounds. If any player is still in after 3 goes they are declared a winner and given a sticker.
Have fun playing. Take turns being the number 'caller' and the player. Can the children work out when you have incorrectly written a number? Who will be the number knockout champion?
Mental maths challenge:
This week in our maths activities from the activity grid we have been comparing sets of numbers and saying which set has 'more' and which set has 'fewer'.
Test your skills now by playing the 'Bug Catcher' game with Curious George. Click on the image below to find the game on the pbskids.org website.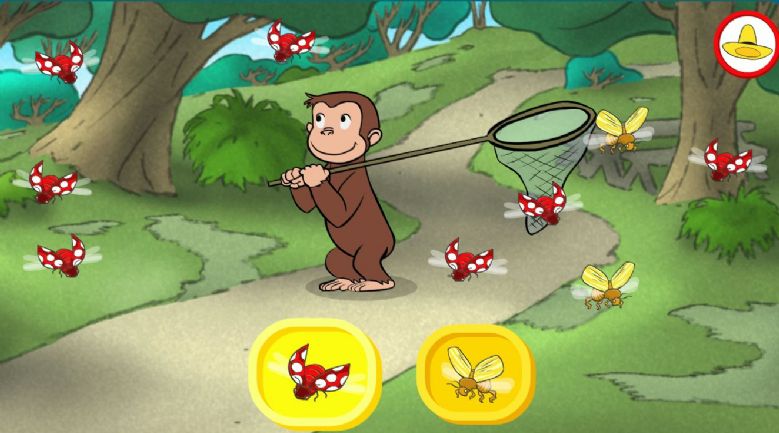 Can you draw some red and yellow bugs yourself? Draw fewer red bugs.
Phonics:
Friday is always 'Fun-time Phonics' so once you have practised your sounds and tricky words try out a few favourite games.
Letters and sounds website
Select 'Phase 2 games' or 'Phase 3 games' depending on which phonemes you are currently learning.

Games here include...
and Yes/No Silly Questions (Tell a T-rex- select 'CVC' words)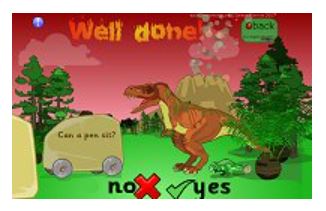 We have come to the end of our first week of Home School Ladybirds.
Give yourself a High-five!
What did you make of learning at home? Which activity from the Home Learning Grid did you enjoy most?
Have a lovely weekend Ladybirds and I will check in again with you next week!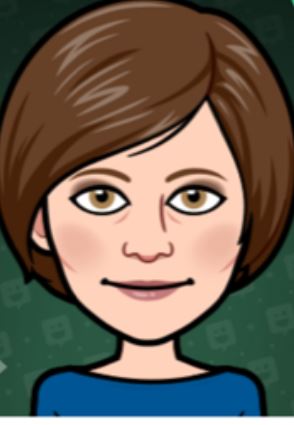 Mrs Chapman
Thursday 7th January 2021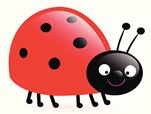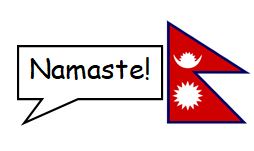 It was lovely speaking to lots of your grown-ups yesterday Ladybirds and to hear how well you are doing with your home learning. Parents/ Carers: please remember you can pick up an exercise book from school to keep a record of all your child's home learning. The books will be half plain and half lined so are perfect for when we begin to write sentences this term. Please refer to the recent text sent for details as to when the books can be collected from school.
I am enjoying seeing the photos of you trying out the different activities. Here are a few pictures that have been sent in so far...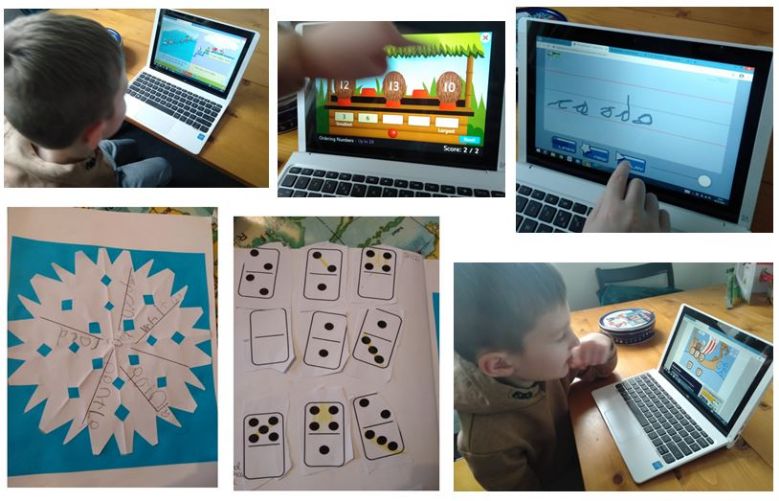 As you can see there has been lots going on with reading, maths, phonics, handwriting and a super snowflake poem. What amazing effort! Well done!
Of course we want to celebrate all our Ladybird Learners and share in your successes so do send in photos to share with us.
E-mail photos to: mchapman@allsouls.kent.sch.uk
How fit are you feeling today Ladybirds? Ready to try a workout? Click on the image below to take part in the Super fun KID'S Workout! from YouTube. Get your grown-ups to join in too!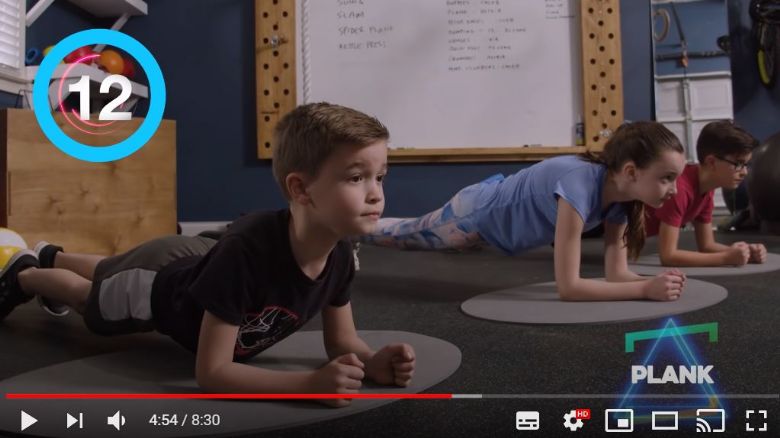 When you've cooled down you're ready for today's quick challenges...
Handwriting challenge:
Today it's time to practise the final set of letters we have been learning at school. The 'l' letter family.
Remember your 'pinchy pen' grip and to start with your pencil on the line.
To make 'l' we say "up and down the tall, tall ladder".
Click on the image below to watch the little red jet create the cursive 'l' letter. (Sky Writer)

The other tall letters are h, b, k and t.
For h say "up and down the tall, tall ladder then up and over we go"
for b say "up and down the tall, tall ladder then up and around we go"
to make 'k' with a loop say "up and down the tall, tall ladder then up with a loop and ...a kick!"
and for 't' we say "up and down with a hook then across the top we go"
Try a new way of forming your letters today Ladybirds- you can use a finger to make your letter shapes in a tray of shaving foam, use a stick to form letters in sand or try water painting- simply dip a paintbrush in a pot of water and 'paint' on coloured paper! Have fun!
Mental maths challenge:
Time for a game of 'ping pong' maths today.
You need a partner and a bit of imagination for this game! Pick up a 'bat' each and decide who will go first.
Player one starts and hits the ball across the ping pong table to player two (remember it's pretend!). As they do so they begin the count- to start with count from 1. Player two hits the ball back and continues the count "2". Keep taking turns, counting on in ones, until you reach 10 or 20 if your child is confident with the larger numbers.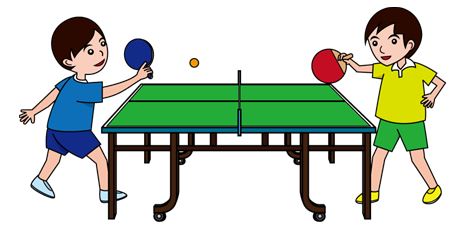 Parents/ Carers: when counting beyond 10 children will say the 'teen' numbers 13,14,15 etc. Check they say each number correctly- children often say 30, 40, 50 adding a 'ty' to the end of each number in place of 'teen'.
The game can be easily adjusted to the level of your child. You could count forwards starting at different numbers eg. "7" (a good skill to practise)
or why not use the game to count back from 10?
As your child progresses in their counting skills this game can be used to count in 2s and 10s too.
Phonics:
As always, take a couple of minutes to practise your sounds and tricky words then try the reading activities below. (Grown-ups: remember there are lots of useful tips including videos to help you pronounce each letter sound by clicking on the 'Reading and Phonics' option from the menu on the right of the page.)
Most of us are now showing confidence with our Phase 2 sounds and with the sounds j, v, w, x, y and z/ zz from Phase 3. Activity 1 is for you. Activity 2 is for those who are still learning the Phase 2 sounds and tricky words.
(if you want to print off the activity I have attached a copy to the bottom of this page)
Match the captions to the correct picture.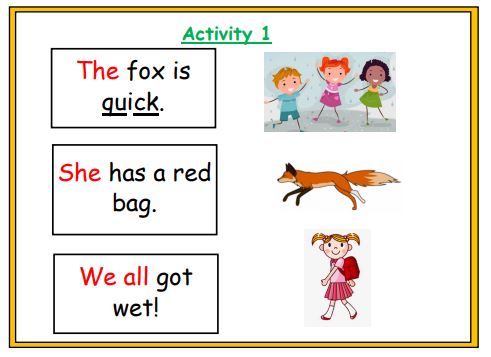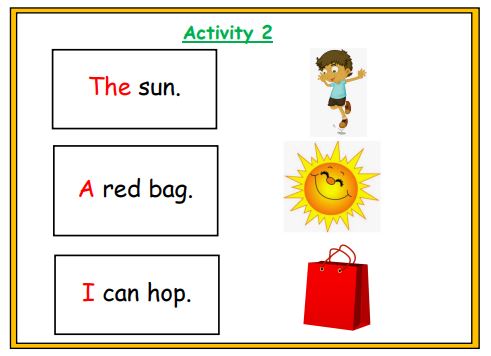 Phew! Another busy day over! Here's to all our super star Ladybirds- this gold star is just for you!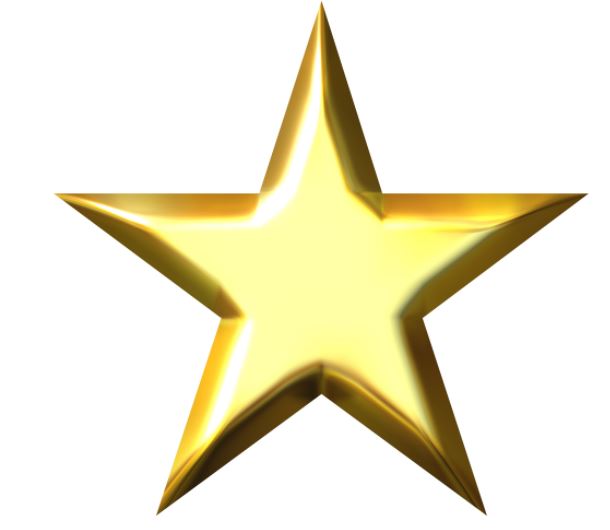 Parents/ Carers: A website has been recommended by a mum called 'Reading Eggs'. At the moment they are offering a free 30 day trial for parents. Click on the link below to find out more. I will begin to compile a list of useful websites that you may want to use on the Home Learning page but please feel free to let me know of any sites that you have found useful and I will add these to the list.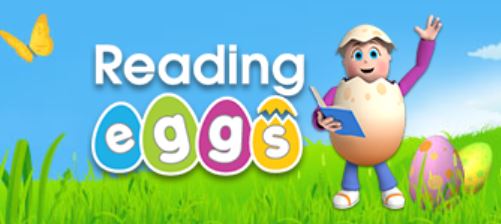 See you again tomorrow!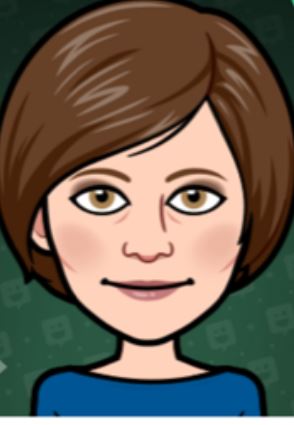 Mrs Chapman
Wednesday 6th January 2021

Happy Wednesday Ladybirds! How did you get on with Home School yesterday? I wonder which activities you chose?
Let's get ready for another day - wake up those bodies with the Gummy Bear dance from YouTube:
Maybe today log onto the Bug Club website and try out some of the new books there. You are on your way to becoming super independent readers Ladybirds- Keep up the good work!

Ready for the quick challenges? You only need to spend 5 to 10 minutes on each one.
Handwriting challenge:
Today see if you can remember all our letters that begin in the same way that 'i' does. Remember, start with your pencil on the line. To form the 'i' letter follow the rhyme...
"up and down and a dot at the top".
Click to watch the little red jet show you how to do it in the Sky Writer tool. (ictgames.com)

The letters 'r', 'n' and 'm' all begin in the same way, 'up and down', before going up and over.
Now try some of your own letters. What do you think? Are you proud of the letters you have made?
Fab job Ladybirds!
Mental maths challenge:
Let's play 'Bunny Ears'. Use your hands to become Bunny Ears like this...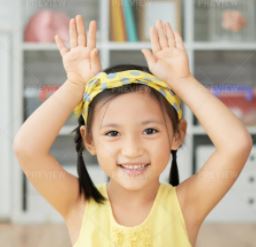 Now for the challenge- can you make Bunny Ears so that the total number of fingers held up equals 5?
Maybe you could use 3 fingers on one hand and 2 fingers on the other hand.
"3 and 2 equals 5 altogether"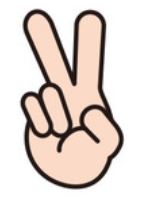 Can you find other ways to make your bunny ears? Remember, the total number of fingers must always equal 5.
This game will help you explore number bonds of 5. Knowing your number bonds is really useful in maths.
Parents/ Carers: White Rose Maths have uploaded some useful videos to their website specifically designed to help you when supporting your child at home in their maths learning. Each week you will be able to access a series of short videos to watch alongside your child and follow up with a game or activity that complements the concept being explored. I will add these videos to the weekly learning grid from next week but why not check a few of them out this week. Click on the image below to find this week's videos 'Alive in 5 week 1'.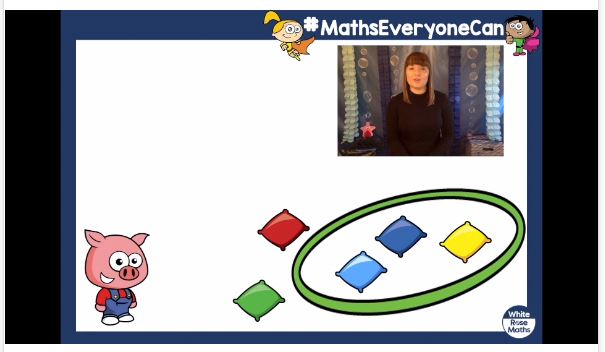 Watch the animal friends play a target game in session 3 then click on 'Get the activity' to play your own target game! Another way to explore those number bonds!
Phonics:
Remember to go through your sounds and tricky words whenever you can. Copies of these can be found at the bottom of the page. Turning this activity into a game will be much more appealing to little learners.
You could create a tricky word fishing game! Make a rod simply by using a pencil and tying a length of wool or string to one end- add a loop of sellotape to the other end of the wool- this will 'catch' the fish. Cut out fish shapes from paper. Write a different tricky word on each one. Turn the cards face down. Now you are ready to fish! How many fish can you catch and read in 1 minute?
Today's activity is a reading one. Try the game 'Phonics Frog' from the Phonic's Bloom website. Click on the image below to play.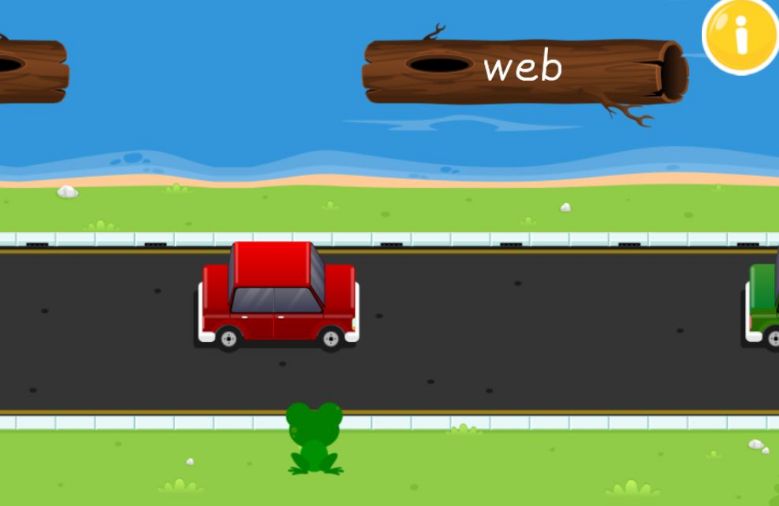 Parents/ Carers: From the menu you can select which letter sounds/ digraphs you want to focus on so again it can be tailored to your child.
Your challenge is to help the frog cross over the busy road safely and to cross the river by jumping on logs with 'real' words on them. Good luck!
You are amazing Ladybirds! Have fun with whatever you get up to today. See you again tomorrow!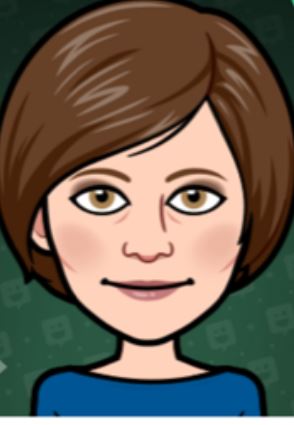 Mrs Chapman
Tuesday 5th January 2021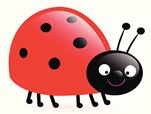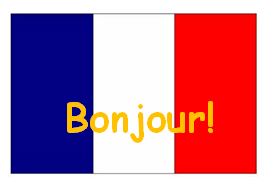 Welcome to Home School Ladybirds! I hope you had a lovely Christmas holiday and are now looking forward to a new term.
Do you need a 'Wake and Shake' activity to get going? If so, why not go Ghostbusting today?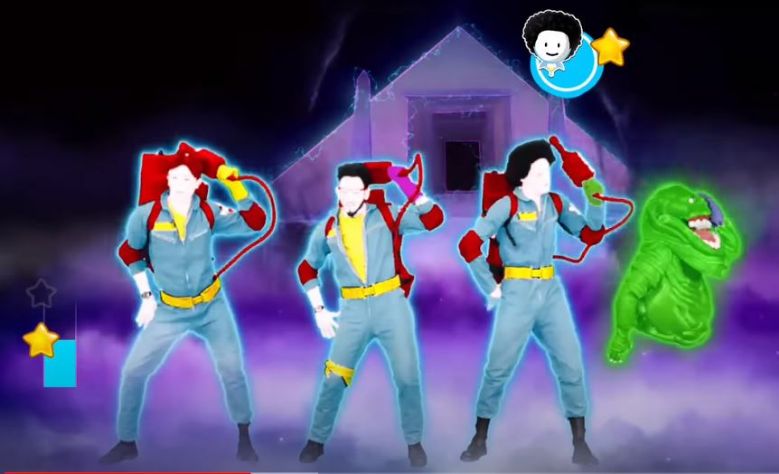 Now we're ready to get going! Don't forget to choose a couple of activities to complete from the Home Learning Activity Grid and try out today's quick challenges below.
Handwriting challenge:
Today see if you can remember how to form all our curly 'c' letters. Once you know how to make the 'c' shape simply 'sprinkle on the magic' to form all the other letters- a, o, d and g.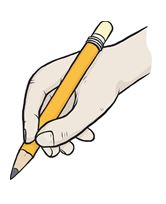 Remember: Hold your pencil with a 'pinchy pen' grip.
Our rhyme to make a curly 'c' shape goes... "Up to the top of the hill then curl back around."
Click on the picture below to use the Sky Writer tool from ictgames.com and watch the little red jet form all our curly 'c' letters. Remember to click 'cursive' before clicking on each letter.

Now have a go at writing these letters for yourself. You could use the Writing Repeater tool from ictgames.com by clicking on the picture below or use your favourite pen or felt tips to create your letters!

Mental Maths challenge:
Let's start the week with an ordering activity. Play the 'Coconut Ordering' game from the TopMarks website. Click on the image below to play the game.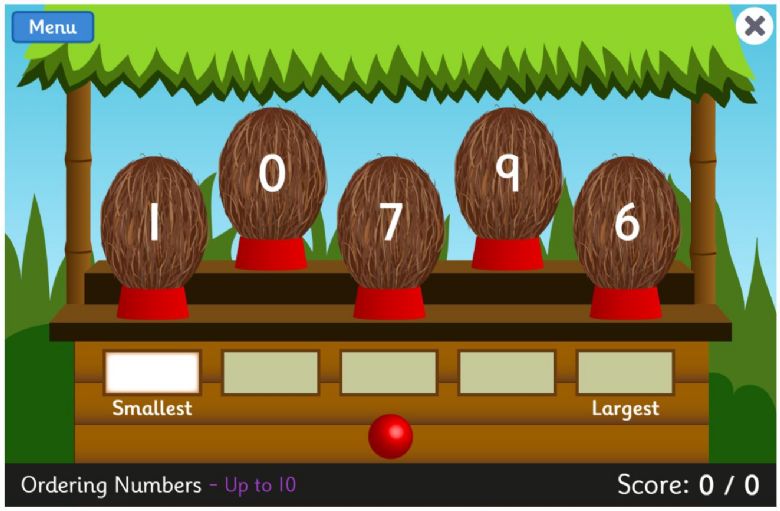 Parents/ Carers: From the menu select 'Up to 10' or 'Up to 20' depending on the confidence of your child. Click on the numbered coconuts from smallest to largest to knock them down.
Phonics
Currently we have been revising all our Phase 2 sounds and are being introduced to Phase 3 sounds (including j,v,w,x,y,z and qu). I have attached copies of these at the bottom of the page.
Go through all the sounds and tricky words we have learned so far.
If you want to Play the 'Help a hedgehog' game to practise your tricky words each day click on the link below.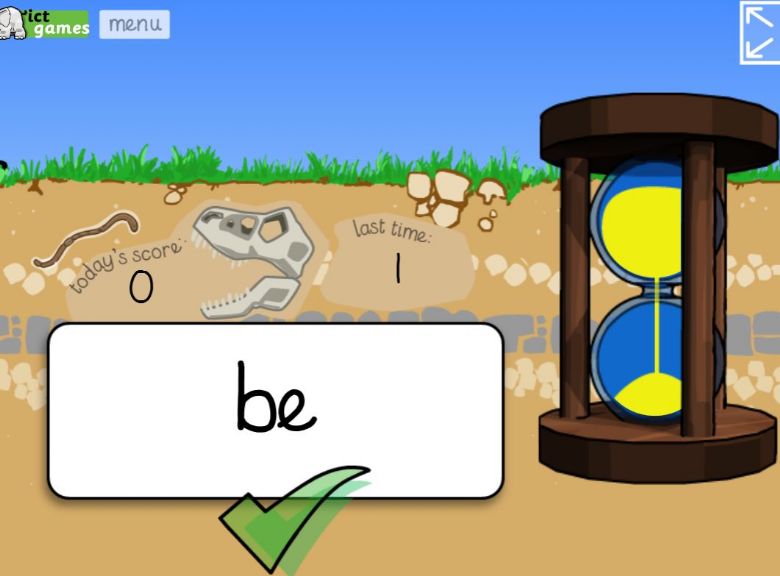 Once on the web page click on 'I'll enter my own words thanks'. Type in each tricky word and click 'save word' each time. Once all your words have been entered click 'done' then get ready to play. The words should remain saved each time you come back to the site to play.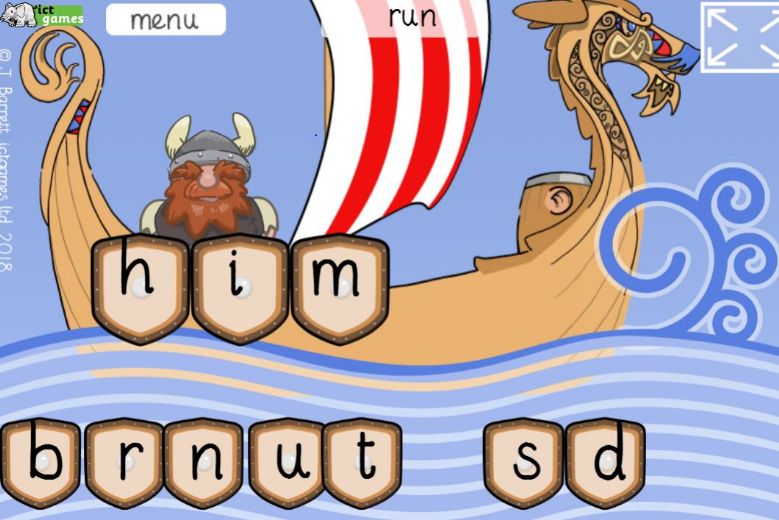 Today play the ' Viking Full Circle' game from ict-games.com.
From the menu select which set of letters you want to play with- an option here for those becoming more familiar with Phase 3 digraphs to stretch themselves. Listen to the word you need to make and drag the letters onto the boat to spell the word. Now click on the wave at the front of the boat to see if you are successful and to hear the new word to spell. Remember to listen carefully to all the sounds in each word!
That's all for today Ladybirds. Congratulations on completing your first day of Home School and well done grown-ups too! Give yourselves a pat on the back for some super effort!
See you tomorrow Ladybird Learners. Keep smiling!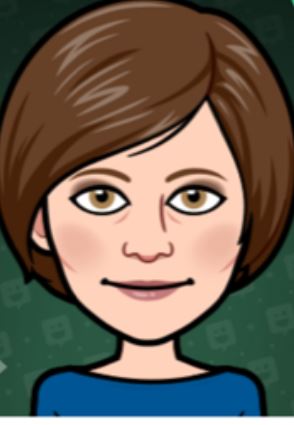 Mrs Chapman