Home Learning- Years 1 & 2 - Week 9
Welcome back KS1!
We hope you had a lovely weeks break from your learning, hasn't the weather been lovely! Did you get to spend some time outside in the sun? What fun activities have you been up to?
Believe it or not we have whizzed into another term! It's now term 6 our final term of this year, that feels very strange to say! Give yourselves a massive pat on the back, you have already completed a term and a half of learning at home, you are amazing!
We all know, a new term means a new topic!
We will keep the title a secret for one more week, until we launch fully next week, in the meantime, look at the picture below and the other clues we have given you to see if you can work out what it might be!
Are you ready and raring to become a daring knight or a beautiful princess? Maybe you will fight a fire breathing dragon, swim a castle moat or be rescued from the castle keep!
In the attachments below you will find your home learning topic grid, this is full of different activities for you to try from making your very own castle (you might need to keep hold of your recycling for this one!) to finding out all about Kings and Queens of England! We can't wait to see some pictures!
Your learning will be presented slightly differently this term, we will still be setting Maths and Literacy tasks but we will not be specifying which day to do each task. We will give you an overview of tasks you can do throughout the whole week, allowing you to pick and choose more freely. We will also have an extra topic grid of activities so that your learning covers wider curriculum areas such as art, geography and history. You will find all of these in a 'weekly challenge' attachment below, just choose from Year 1 or Year 2.
The learning presented on here will be in line with the teaching we will be doing with our group of children in school, so don't worry about missing out at home!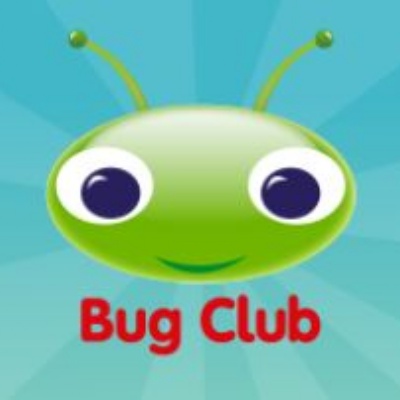 Since you've been at home, we have seen a big rise in the amount of pupils using Bug Club, this is brilliant!
Well done KS1, we are a great team! Remember, it's really important to keep your reading up, just a little bit everyday.
Click here to log in!
How have you been getting on with your handwriting? At school we use a cursive style, we sent a copy of an example home in your packs. Have you been remembering your tall, long and sandwich letters?
This writing repeater tool is a fun activity for you to try!
The 'padlet' message board is still available for you to ask us any questions about your children's learning or for them to say hello to us, we've loved hearing from you!
Message us here!
YEAR 1s
This week we have uploaded a range of different activities for your phonics learning. You can choose as many of them as you would like to do. Over the next few weeks we will be recapping sounds from phase 3 through to phase 5 focussing really hard on using them correctly when reading and spelling.
YEAR 2s
How are you getting on with your tricky word list? Keep practising all the words, can you get 10 right in a row?
Can you write sentences correctly punctuated and using your tricky words?
We hope you enjoy the wider freedom and different curriculum choices this week, as always let us know how you are getting on by emailing headteacher@allsouls.kent.sch.uk
Look after yourselves,
The KS1 Team :)