Home Learning - Years 1 & 2 - Week 3

Hello everyone! We hope you had the best Easter break that you could have and that you are all safe and well! Did you have any Easter eggs? What fun activities did you get up to? Remember, you can email any pictures and news to headteacher@allsouls.kent.sch.uk for us all to see - it really brightens our day!
It's a new term, which means a new topic! Did you guess what it would be?
It's Wriggle and Crawl!


A perfect topic to get outside in the garden to help with your learning!
As there are only two days, (Thursday 16th and Friday 17th) until the weekend, we thought we would set you a Topic investigation to work on using lots of different learning skills. We will begin to set specific Literacy and Maths tasks from Monday 20th April.
You will find all your learning activities and additional resources to help you saved as PDF documents at the bottom of this page. You will need to click on them and open them up to see what you've been asked to do. Some of the activities can be printed out if you are able to but they are all accessible without doing so, just do whatever works best for you. Remember, to check carefully for the Year 1 or the Year 2 option then give it your best learning!
As always, try to incorporate some handwriting, reading, phonics and tricky word spelling and reading into everyday. There are links to activities on this page to help you with this including Bug Club and a handwriting tool.
Whatever happens this week, remember, you are trying your best in a very unusual situation! There is no pressure from any of us, we are here to guide you every step of the way but if activities don't get done 'how' or at the time you think they 'should' then it is still OK! You do what you need to do for your family and your journey.
Be kind to yourselves, you are doing your best.
The KS1 Team
Here is a handy tool to use to learn your handwriting! Ask your grown up to use our cursive style letters and draw one on the lines for you, have a go, can you copy them? Don't forget to think carefully about your tall, long and sandwich letters! Handwriting activity

Don't forget to log onto your Bug Club account and see all the latest books Mrs Andrews' has put in your library! There are lots of fun reading games to play too! Log in here. Your personal log in is inside the front cover of your reading record and our school code is R6aa - have fun!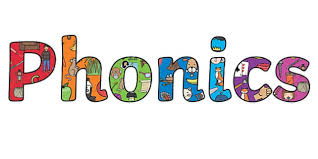 We have two sounds for you to learn and practise this week!
'ue' and 'aw'
Don't forget to watch your Geraldine Giraffe videos first to help you pronounce them correctly.
Then choose some activities from the below to help you practise!
Geraldine 'ue' Geraldine 'aw'