Home Learning - Years 1 & 2 - Week 2
Wednesday 1st April 2020
It's the last day of term! You've completed 8 days of home schooling, we are really proud of you and all of your efforts so far! After today, you can pop your home learning books away as we won't be putting any new learning on here until the start of term 5!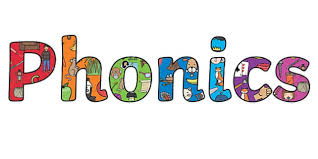 How has your new sound learning been going? Why don't you play some games today, using all your Phase 2, 3, and 4 sounds! There are some good games here: Phonics games - look out for any fake words!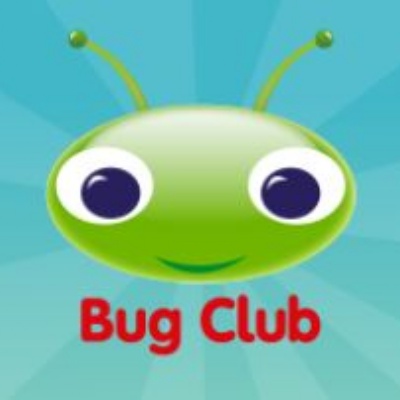 Did you remember to log into Bug Club yesterday? What new books did you find? Use your VIPERS skills to explain to your grown up what happens in one of the books you read. You could even write a summary of your explanation in your learning book to challenge yourself!
Literacy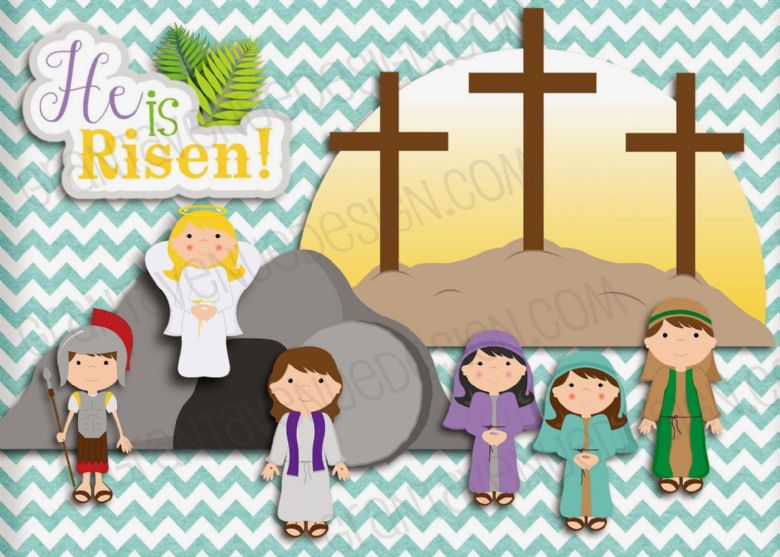 It's the last day of your Easter Story writing today! Today we would like you to focus on the empty tomb and Jesus' appearance to Mary Magdalene and the Disciples. Watch this video focussing on the 'Jesus is risen' part to help you: The Easter Story.
Well done for all your great Literacy learning this week, we are looking forward to reading your final re telling of the story!
Maths
Year 1 - To finish your learning about money, today we would like you to role play shops! Imagine you are a shop keeper, price up some items in your house and ask your grown ups to come and buy them. Remember, you will need to tell them how much each item costs and if they buy more than one you will have to add the prices together! Will it cost them pennies of pounds? You could also have a go at these online games, recapping the value and order of your coins: money games.
Year 2 - How has your time telling been going? What time is it now, do you know? What time will you do different activities today? Practise all your new learning by playing some online time games: Time games, telling the time.
Good Luck with your Maths learning today!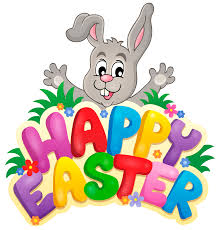 It's now the Easter Holidays! We wish you all a safe and healthy couple of weeks, hopefully you can still take part in some fun activities at home. There are lots of craft ideas online - we like these ones, perhaps you could have a go? Whatever you do, we hope you enjoy it and we look forward to seeing you soon,
The KS1 Team :)
Tuesday 31st March 2020
Good Morning! We hope you had a great day yesterday and enjoyed starting to learn about the Easter Story. Do you remember when we shared it together in class? We sat in a circle and waved the palm leaves as Jesus rode his donkey into Jerusalem. Do you remember the food we shared round and pretended to eat for the Last Supper? Today's learning will focus on the next part of the Bible story.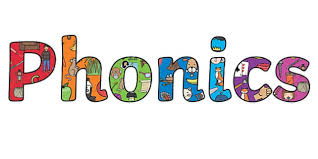 How did you get on with learning your new sounds yesterday? Did you find many words with 'oy' and 'ir' around your house? Remember, it's really important that you can write words with these sounds as well as being able to read them. Why not play a game to learn them, using some of the words from the activities yesterday; write lots of words with your sounds in and stick them around the house or garden. Ask your grown up to call out a word, you have to find that word, say it, spell it and then do 5 star jumps before moving onto the next one! If you spell it incorrectly you have to do 10 star jumps! If you have a sand tray you could use sticks to spell out words in the sand! What other ideas can you think of to make learning your sounds fun?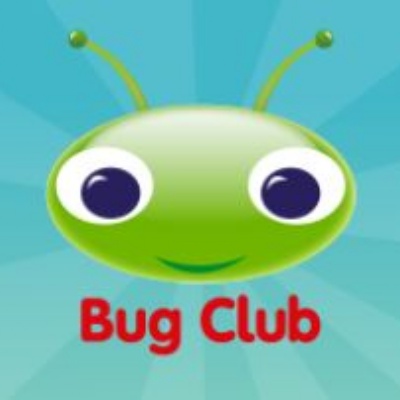 A message from Mrs Andrews! She has logged onto Bug Club and has seen that some of you are doing fabulous reading at home and have finished all your set books! She has put some new ones in your library- go and check them out! She can also see that not everyone has been logging on, please remember that it's really important to keep reading every day, even just for short periods. Bug Club is a great way of reading suitable books to support learning. If you can't remember your log in look inside the front cover of your home school reading record. If you are still having trouble logging in send an email to headteacher@allsouls.kent.sch.uk for the attention of Mrs Andrews and she will help you!
Literacy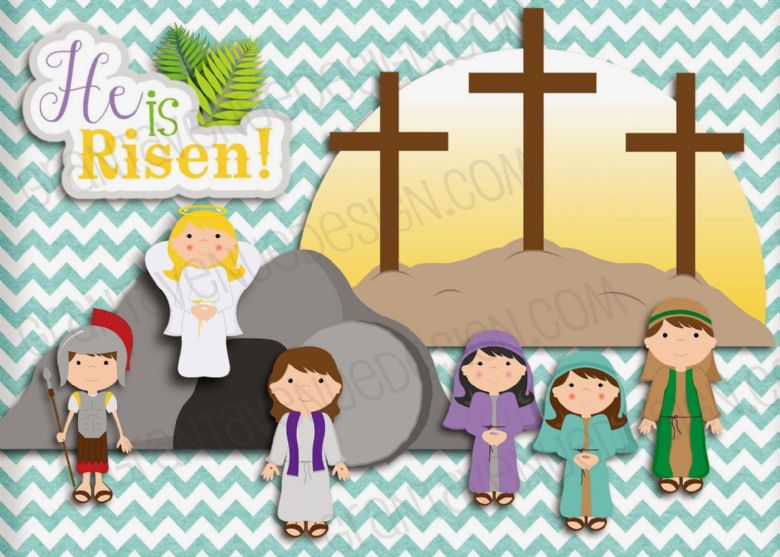 Today we would like you to focus on the next part of the Easter Story leading up to Jesus' crucifixion, his death and burial. Year 1s, if you are drawing the sequence, make sure you have well punctuated captions to go with them explaining what is happening. Year 2s think carefully about your sentence structure, remembering your correct punctuation too! If you need reminding of the Easter story don't forget the links are on Monday's learning for you to look at.
Maths
Year 1 - Today we would like you to use coins to make an amount! You can only use these coins: 1p, 2p, 5p and 10p. How many different ways can you find to add the coins together to make these totals? Don't forget to draw the coins to show your workings.
Can you make: 10p, 3p, 9p, 12p, 15p, 20p, 50p
For your red hot challenge have a go at this: Mrs Harvey thinks that she needs 2p + 2p + 2p+ 2p+2p to make 10p. Miss Ottaway think she needs 5p + 5p to make 10p. Who is right? Explain your reasoning!
Year 2 - How did you get on with telling the time to o'clock and half past yesterday? Today we would like you to continue your time learning looking at quarter past and quarter to. Did you make yourself a clock yesterday? If so, use it to help you! Have a look at these resources to help you: Telling the time , there is even a game you could play: time game.
Good luck with your learning today, don't forget to still be having a go at those Street Detective home learning tasks - we will still be giving out certificates when we next see you!
Monday 30th March 2020
Happy Monday KS1! We hope you had a great weekend with lots of rest from your school work. Can you believe there are only 3 days of learning this week before the Easter holiday's begin! We're sure it will go quickly!
Year 1 phonics
We have two sounds for you to learn this week! They are 'oy' and 'ir'. Watch these two Geraldine Giraffe videos to help you pronounce them correctly: Geraldine 'oy' Geraldine 'ir'
How many words with these sounds can you find in your house? We would like you to practise reading and writing words that contain both sounds. Follow these links to find some activities to help you: OY activity 1, OY activity 2, IR activity 1, IR activity 2.
Remember to keep practising your tricky words from your home learning book as well as your phonics sounds. Ask a grown up if they can dictate some sentences to you using some of your words, don't forget to use your correct punctuation too!
Literacy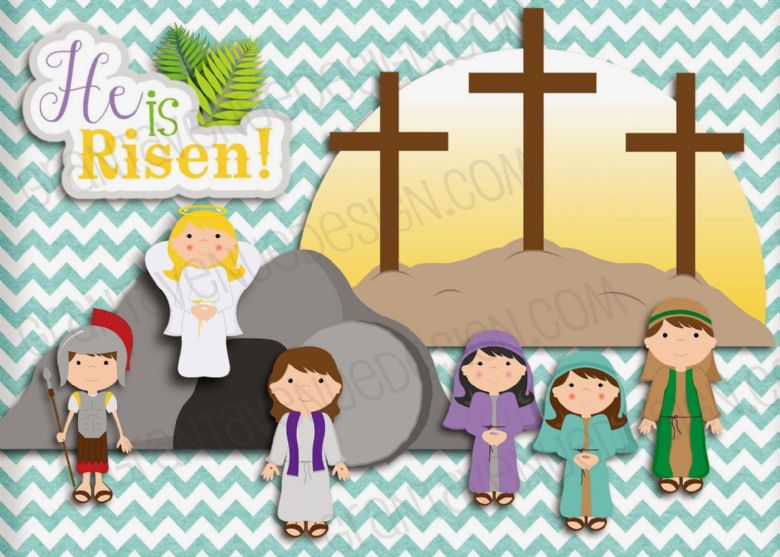 In the build up to Easter, we would like you to retell the Easter story this week. Begin by reading and watching these two clips: The Easter Story, The Christian Story of Easter
Today we would like you to focus on Jesus' entry to Jerusalem and The Last Supper and re tell this in your own words in your home learning books. Year 1s you could draw pictures and write a caption explaining what is happening, Year 2s can you have a go at writing the story? Think carefully about the details, who are the important people and what are they doing? It goes without saying - don't forget your steps to success in your writing - capital letters, finger spaces and full stops are important!
Maths
Year 1 - This week we would like you to think about money. Todays' activity is to recognise and order British coins. Why not go on a treasure hunt around the house to find any loose change, if you can add it up correctly maybe your grown ups will let you keep half! Ask your grown up if they have any coins you can use to help you, do rubbings of them, look carefully at the shape, size and colour. Can you order them from smallest to highest value? Talk to your grown ups about the cost of things, what would you spend your money on? Here are some resources and activities you could use: Coin reveal, coin recognition, matching game.
Year 2 - This week we would like you to have a go at telling the time! The Clocks went forward by an hour this weekend, have you remembered to change all the clocks in your house to the right time? When will the clocks change again, do you know? Today we would like you to focus on recognising and showing the time o'clock and half past. There are lots of ways you can do this; make a time table of the things you are going to do today, draw a clock to show the time next to it, create a TV guide of your favourite programmes, draw a clock to show the time they will start, or have a go at these activities: make your own clock, o'clock and half past sheet telling the time.
Good luck with your activities today, we look forward to seeing everything you are getting up to! Mrs Harvey will be adding another story at the end of the day but don't forget to read at home too!
See you soon :)