Home Learning - Ladybirds - Week 6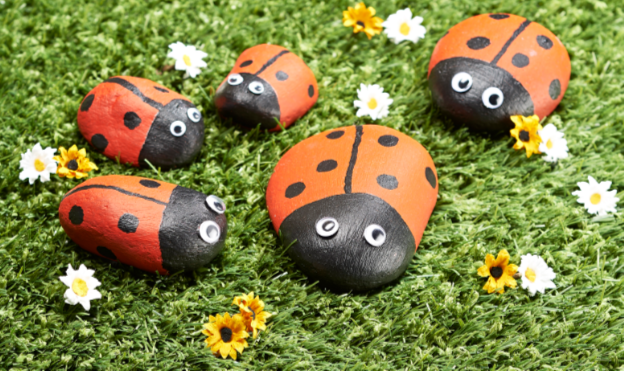 Friday 8th May 2020
Good Morning Ladybirds!
Yippee! We made it to Friday. That means it's the weekend tomorrow. Have you been checking on all those plants you have been growing Ladybirds? Mrs Chapman has been busy watering and caring for the plants in her garden and there is good news. I have spotted some very tiny cherries and strawberries! They are not ready to eat yet- they are too small and green but they will grow!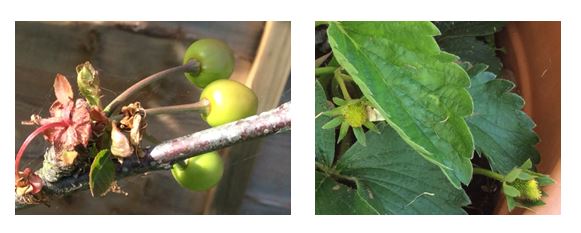 A big shout out to all those who are sharing their learning in the Home Learning Gallery. It really does put a huge smile on our faces! Some of you have been extremely busy this week. Wow! Mrs Chapman would love to live on Paradise Island although I'd keep away from that shark (unless it is friendly!). Super writing too explaining how to find the treasure! We love that you are learning your days of the week and wonder whether you sing the song we sing at school to remember the order? Great job everyone! Please keep those photos coming in.
We are glad you liked the pirate activities this week. If walking the plank is your favourite way of practising your tricky words then choose this way again. It really is up to you! What an amazing dragon boat- it looks like you had lots of fun making it. Imagine the adventures you could have sailing in it! I did like the photos of you wearing all those pairs of socks. Very funny! Did your feet get hot? A great message in a bottle too. I hope someone finds your ship!
Time to crack on with our Friday activities!
Today's handwriting letter: z
It is the last of our zig-zag letters today. Our final letter made of straight lines is 'z'.
Start with your pencil on the line. "Go up to the top and get ready.....zig straight across.... zag down to the line.... and zig across again."
Before practising with a pencil (or chalk or whatever you like to write your letters with) try making the letter shape in the air with a pretend sword and show off your sword skills. You can make great big movements as you swing your 'sword' across, down and across again!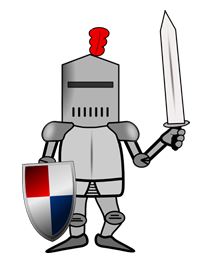 Mental maths challenge:
Today is a completely new challenge. Look at the grid below. What can you see in the different squares? We can tell people which square the octopus is in by using the letters and numbers at the bottom and the side of the grid.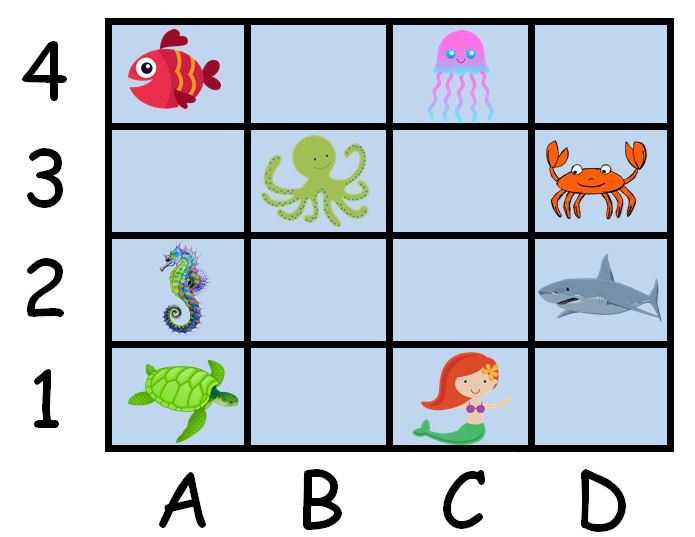 The octopus is in square B 3.
Look along the bottom of the grid. Point to letter A and take a look at the animals you see above this letter- you can see a turtle, a sea-horse and a fish. But no octopus!
Look along the bottom of the grid. Point to letter B and take a look at the animals you see above this letter- can you see the octopus now? The octopus is in this column- column B!
Now we know the letter that matches where the octopus is, can we match the number too?
Start from the letter B and count the squares up until you get to the octopus. Did you count 3? If you look carefully you will see it matches the number 3 at the side of the grid!
We can say the octopus is in square B 3.
Can you see which animal is in square A 2? What about C 4?
Choose your favourite thing in the grid and tell someone which square it is in by finding the letter and number that match.
Phonics:
Friday is our fun-time phonics day Ladybirds! Once you have gone through your sounds and tricky words choose a game that you really enjoy to help you with your phonic learning.
This could be a game from one of the websites that we have shown you or maybe you have invented a phonic game of your own that you really enjoy!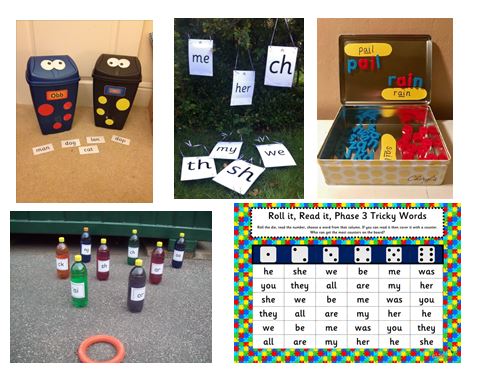 Websites that support phonic learning include:
lettersandsounds.com (click on Phase 2/ Phase 3 games from the menu on the left)
phonicsbloom.com (scroll along to find Phase 2/ Phase 3 games)
starfall.com (stories and phonic games- American site)
Another week completed. We think you deserve to be Star Worker of the week Ladybirds. Here is a trophy just for you!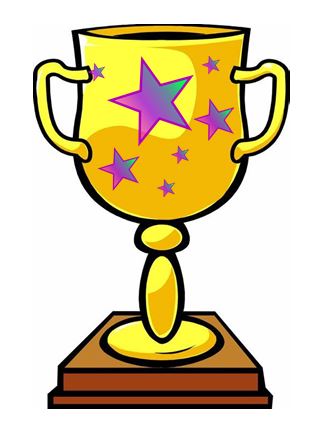 Have a lovely weekend. See you on Monday!
from Mrs Chapman and Miss Bunn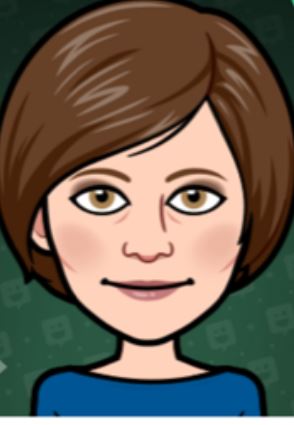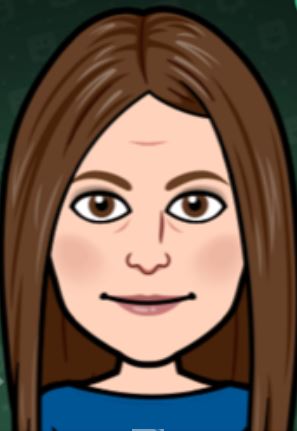 Thursday 7th May 2020
Good Morning Ladybirds!
How are we getting on this week Ladybirds? What have you done that has made you feel really proud? Can you explain why it made you feel that way? Was it because you learned to do something new? Maybe because you persevered with something you found tricky before? If you are proud of it you can be sure we will be too so don't forget to share it with us on the Home Learning Gallery by asking your grown-up to take a picture and send it to headteacher@allsouls.kent.sch.uk.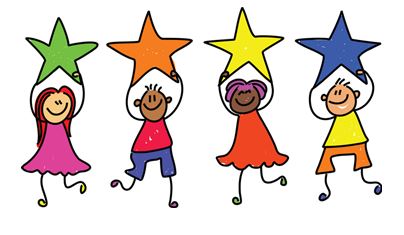 Time to begin today's activities. I wonder what will make you feel proud today!
Today's handwriting letter: x
Another zig-zag letter today Ladybirds but it's a little bit trickier than the others! We actually make the same movements with our pencil as if we were writing the letter 'v' but.... after we "zig down to the line" we have to take our pencil off the paper and move back along the line before we "zag back up".

Start with your pencil on the line. "Go up to the top and get ready.....zig down to the line.....(take the pencil off the paper and move it back a bit)....zag back up. Lead off at the top."
Mental maths challenge:
Today's challenge is a money one. Can you name these coins?

I have 8p altogether. Can you work out which coin is hidden under my hand?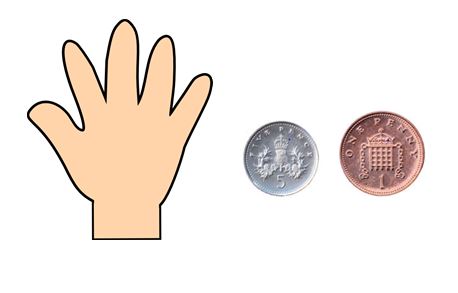 I have 10p altogether. Which coins are hidden under my hand now?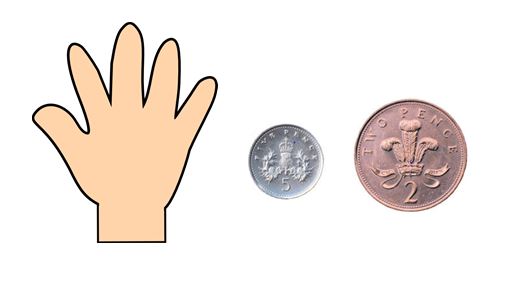 Find the answers in the link at the bottom of the page. This is a good game to play for real with a grown-up. You just need to raid your piggy-bank for some coins. For those of you who are very confident you could make this game as challenging as you like by using more coins or coins with larger values.
Phonics:
Todays' phonics activity is a writing one using our digraph of the week...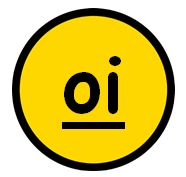 Look at each picture below and say the word. Stretch out the word so that you can hear each sound carefully. Use the sounds you hear to write labels for each of the pictures. Can you spot where the 'oi' sound will go?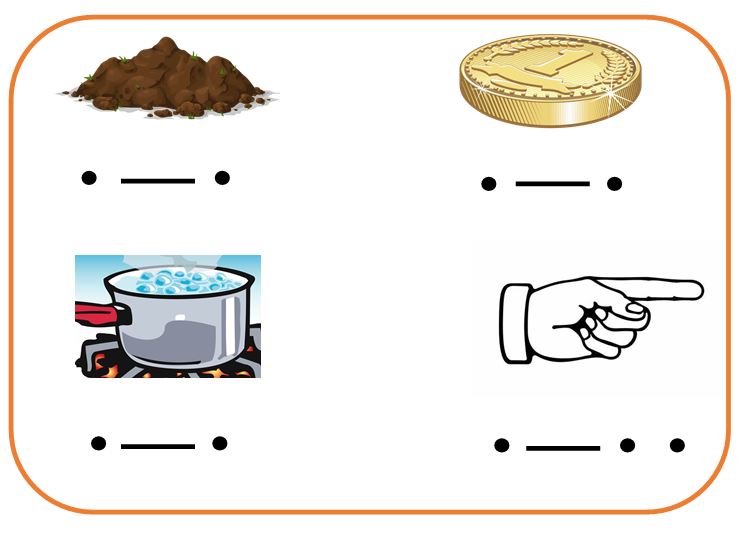 For our sentence writing today make yourself a message in a bottle just like the ones you read yesterday.
You can print off the bottle from the link at the bottom of the page if you want to.
You are a pirate in danger. Write a message to ask for help and explain why you need to be rescued. Maybe a giant octopus has smashed your ship!
When you write your message don't forget to use all your writing skills- finger spaces, tricky words, digraphs and remember to use a capital letter at the beginning and a full stop at the end. You could even put your message in a real bottle!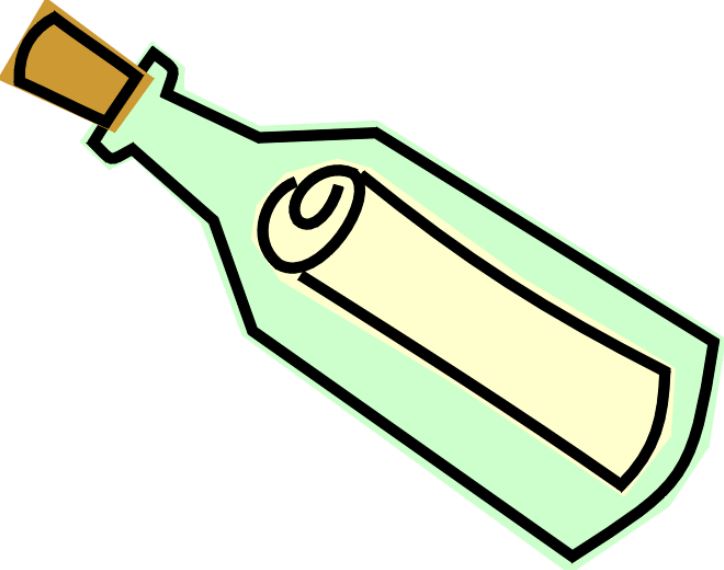 Great job Ladybirds, but now it is time for you to take a break and enjoy some well deserved play!
Have fun!
Grown-ups: The new R.E. learning can be found on the R.E. Home Learning page. Our story this time is the story of Abraham and Sarah with a focus on 'promises'.
from Mrs Chapman and Miss Bunn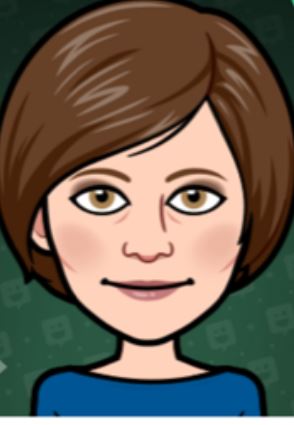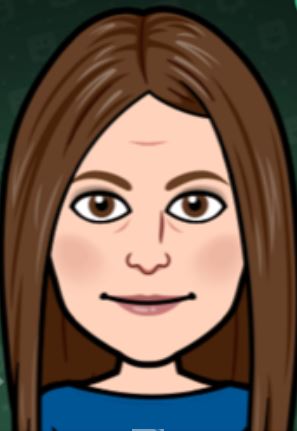 Wednesday 6th May 2020
Good Morning Ladybirds!
It's Wednesday today Ladybirds but did you know that this week is Hedgehog Awareness Week? Have you ever seen a hedgehog? You may have hedgehogs that like to explore in your garden but you probably won't see them during the day because they usually like to come out when it starts to get dark.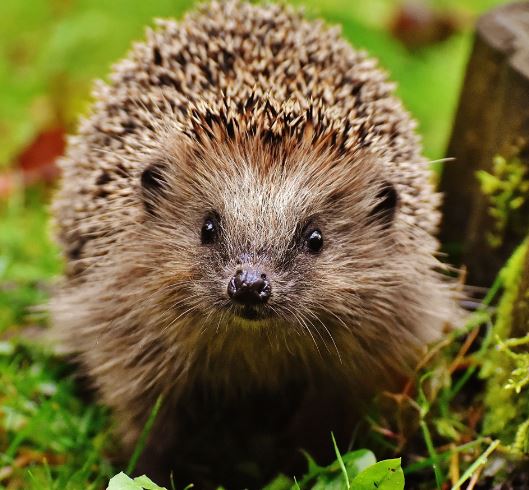 Why not find out some hedgehog facts this week by clicking on the links below? They will tell you a little about what hedgehogs are like and what we need to do to look after them. Sadly the number of hedgehogs in our country is going down. Maybe there is a project you could do as a family to support our hedgehogs!
Today's handwriting letter: w
It's another of our 'zig-zag' letters again Ladybirds. That means we need to remember to use straight lines to form this letter.
Start with your pencil on the line. "Go up to the top then get ready.....zig down to the line then zag back up...zig down and up again. Lead off at the top."

Mental maths challenge:
Introducing Target Number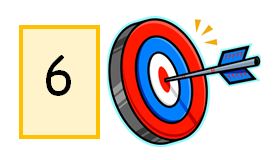 The target number today is 6. Can you think of how many different ways we can make our target number?
For example, if our target number was 10, we can make 10 by....
9 + 1
5 + 5
11 take away 1
double 5
8 add 2
So now you know the game.... how many different ways can you think of to make today's target number?
Phonics:
Go through all your sounds and tricky words as usual. Remember to find a fun way to practise them!
Today's phonic activity can be found on the link at the bottom of the page- 'Wednesday Phonics Activity'.
Read the messages in the bottle and match them to the correct owner!
There are two versions of the activity. The first uses plenty of digraphs including our sound of the week 'oi'. The second is a slightly easier activity with fewer digraphs and mostly CVC words. Choose the version that best suits your child.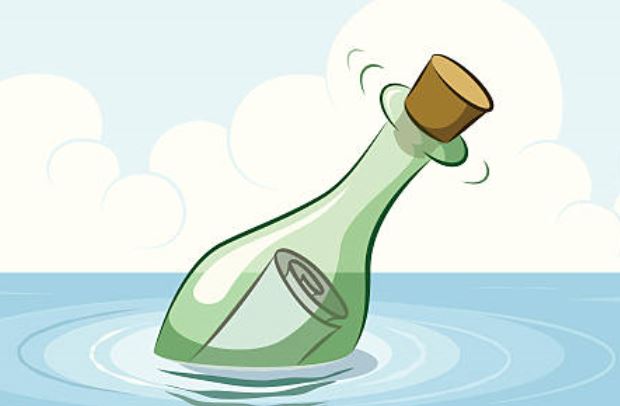 Well done Ladybirds! Choose a word to finish the sentence to tell us just how great you are!
"I am completely....................!"
fantastic, amazing, stinky, wonderful, fabulous
We agree!
from Mrs Chapman and Miss Bunn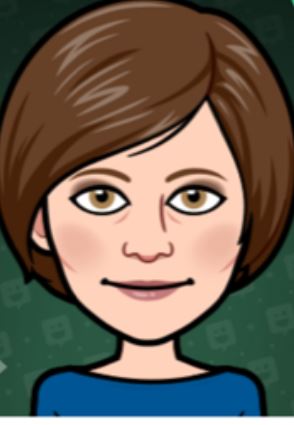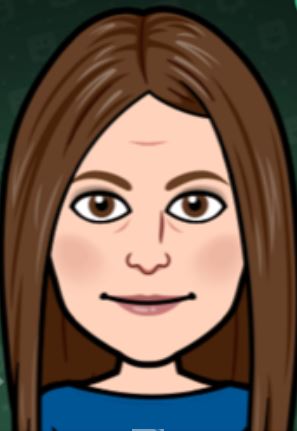 Tuesday 5th May 2020
Good Morning Ladybirds!

It looks like the sun is coming out today Ladybirds so do please get out there and enjoy it. We have loved seeing your latest photos in the gallery- some fantastic origami, fabulous drawings, an amazing train model, great dino dancing and super phonic learning. We can also see there are even more of you with green fingers growing things in the garden! What stars you are!
Let's make today a pirate-themed day for our quick challenges. If you want you could make yourself an eye patch to really get in the role. Don't worry, we are going to be friendly pirates! Say, "Aye Aye Captain!"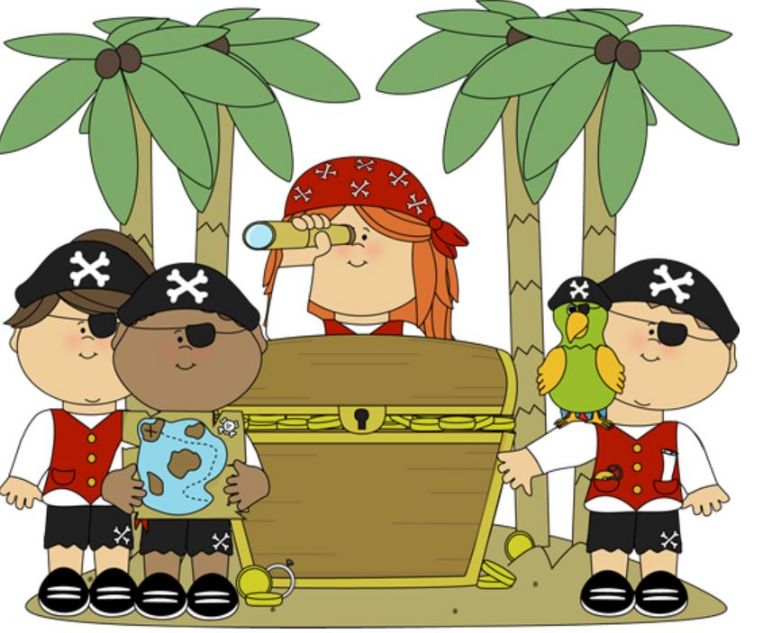 Today's handwriting letter: v
Ahoy Mateys! Today we are going to begin the letters known as 'zig-zag' letters. These letters are made of straight lines.
Start with your pencil on the line. "Go up to the top then get ready....zig down to the line and zag back up. Lead off at the top."
Watch our little red jet from Sky Writer form the letter first. Remember to keep those lines straight! Arrrrr!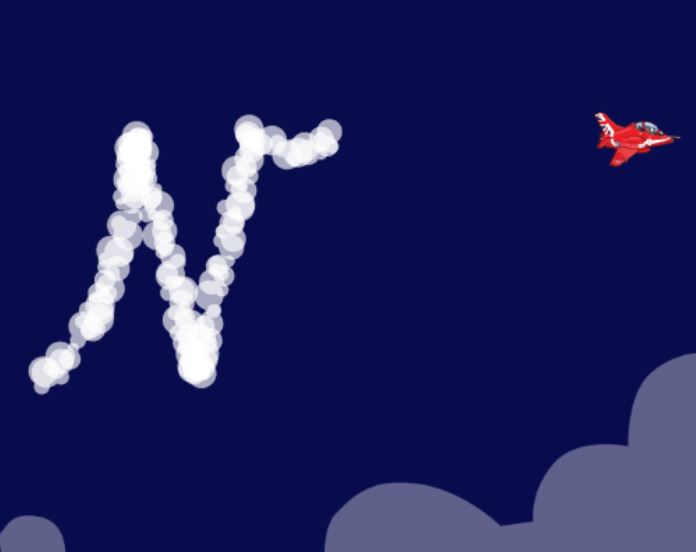 Mental maths challenge:
Avast! It's time to use some positional words- over, under, through, around, in, on, behind, in front of, next to etc...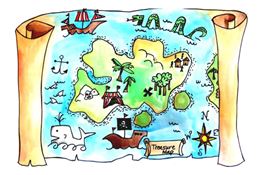 Make yourself a pirate map with a treasure island me hearties!
Draw lots of things on your map that you may see on your travels to find the treasure. Maybe you could add a river or lagoon, a creepy cave, some quicksand, a wood, rocks, a crocodile or mountains. Don't forget a big X to mark the spot where the treasure lies.
Now plot the path you will take around your island to get to the treasure. Tell someone about the path you take and don't forget to use your positional words e.g. "First I go around the lagoon, then over the mountains, behind the crocodile and through the scary forest. Swim across the river and dig next to the giant skull to find the treasure. X marks the spot!"
Phonics:
This week our new digraph is 'oi' as in coin.
Play the Buried Treasure Game from phonicsplay.co.uk by clicking on the picture below.
When you enter the site you can choose which sounds you wish to play with from Phase 2 or 3. 'oi' can be selected from Phase 3. Read the word on the coin by sounding out and blending carefully- look for the 'oi' digraph each time. If it is a real word drag it to the treasure box. Silly words can be put in the bin. If you get it right the pirate will do a little dance for you! Shiver me timbers!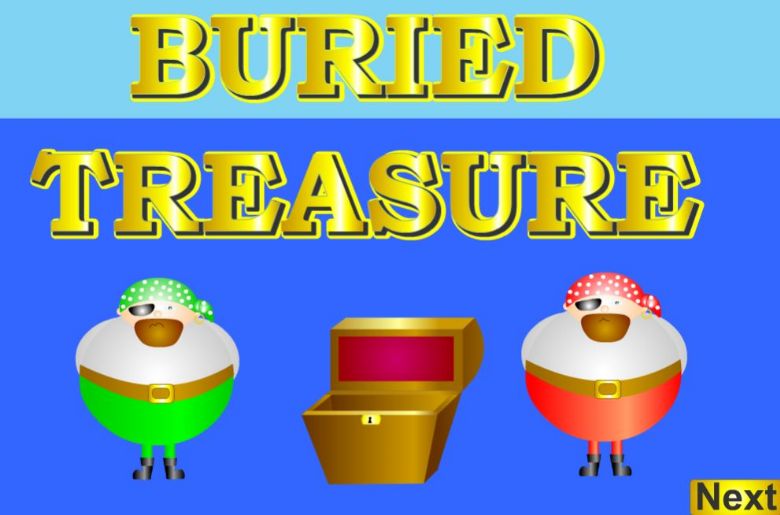 If you are wanting a new way to practise your tricky words today Ladybirds why not learn them by walking the plank! Make a 'plank' (maybe you could use a row of cushions?) and stand at one end. Ask a grown up to show you your tricky words one at a time. If you say the correct word you stay put but.... if you get it wrong take one step along the plank. Keep going until you have practised all your tricky words. Did you manage to stay safe or did you fall in the water?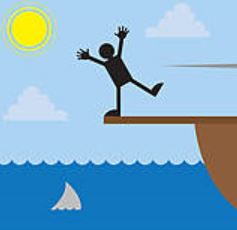 Well pirate crew, you've done a great job as always with your learning. What did you choose from the grid today and did you remember to share a book too? It will really help you to develop those reading skills!
Time for us to head back to the ship and set sail!
from Captain Chapman and Captain Bunn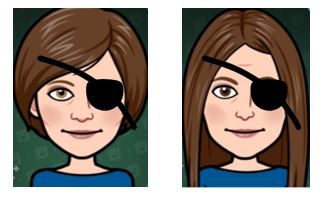 Monday 4th May 2020
Good Morning Ladybirds!
Click on the picture and join in with a singing 'Hello!' song this week!
How was your weekend Ladybirds? Did you get up to something nice?
Mrs Chapman has had a visitor! A very noisy seagull.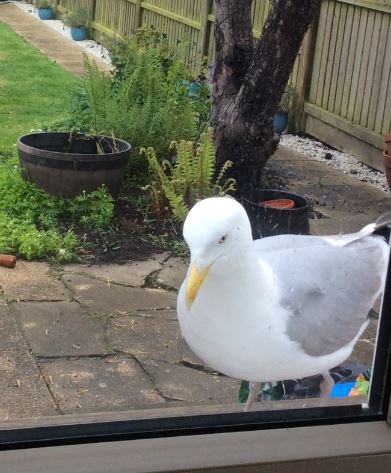 The seagulls are nesting on my roof-top and every morning one of them comes down and taps on the back door with it's beak. Even when I open the door he still taps on it. Do you think he wants to tell me a "Knock...knock" joke?
Have you heard this one....
Knock knock? Who's there?
Tank? Tank who?
You're welcome!
I'm sure you know better ones! It's the start of another week of Home School Ladybirds and this week, with our topic of 'Out and About', we are setting sail for some adventures on the water!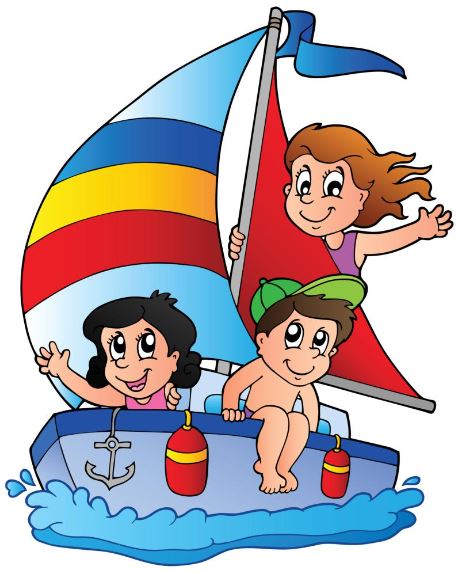 As you know by now, at the beginning of every week we will give you lots of ideas and suggestions to keep your learning on track but do remember that families are all so different and what works well for one doesn't work well for another. Therefore, please feel free to adapt and change ideas for ones that suit how your child likes to learn and that fits in with life at home. A big "Thank You!" again to all our parents and carers from all of the Ladybird Team. You are doing an amazing job in these very difficult times.
Try to choose one or two activities each day from this week's Home Learning Grid (click on the link at the bottom of the page) and try out the quick daily handwriting, mental maths and phonics challenges to keep your skills in tip-top form. A little bit of reading (5-10 mins) from either your own books at home or maybe from the Oxford Owl site is a must each day. But..... you know what we are going to say Ladybirds, there must be plenty of time for play every day. It is through play that we continue to learn and consolidate our understanding and skills.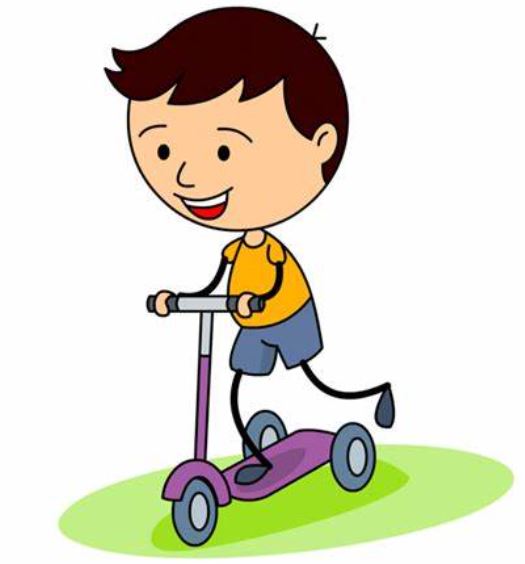 What will be on your timetable I wonder? Maybe today is the day to try something new like those scrummy looking fruit kebabs we spotted on the website!

We can do this Ladybirds!
Today's handwriting letters: q
We have been so impressed with the handwriting we have seen on the Home Learning Gallery. You truly are amazing! It looks so neat! Are you sure your grown-ups aren't doing it for you? Hee hee!!
It's our final letter with a tail today Ladybirds and just like when we practised 'p', the 'q' letter has a straight tail that hangs down under the line. As usual watch the little red jet show you how to do it first. Click on the picture to take you to the Sky Writer tool on ict-games.com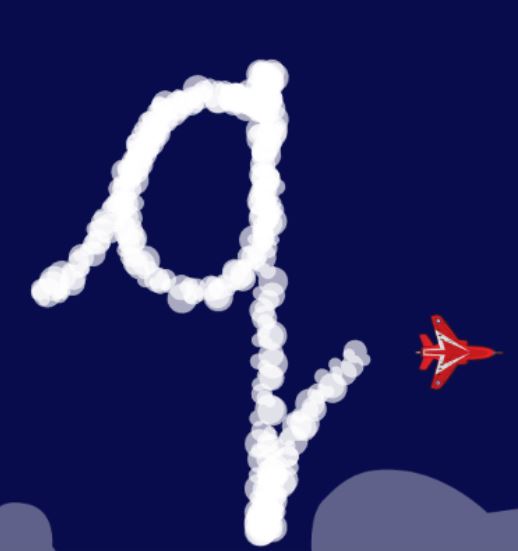 Now your turn. Let's mix it up a bit today Ladybirds- find something you have never used to make your letter shapes with today- it could be a new glittery pen, chalk, a high-lighter or why not try water painting? Just dip a paintbrush in water and make the shape on a piece of coloured paper- when the paper dries out you can use it again!
Start with your 'pencil' on the line. We begin just as if we were writing curly 'c'- we even get to sprinkle on the magic again! "Go up to the top of the hill, curl back around.......sprinkle on the magic.... up and down......with a kick!"
Here is the letter q made on Writing Repeater, again from the ict-games website.

Today's mental maths challenge:
Do you remember the pattern when counting in 2s Ladybirds?
We say every other number on the number-line starting at 0.

Count in 2s to 12. Can you tell what the next number will be?
Today's game involves pairs of socks. Socks come in two's so they are great for helping us count in 2s. Find 10 pairs of socks and un-pair them so that you have 20 socks altogether. Count to check! Now jumble them all up in a huge pile. Your job is to pair the socks back up again and each time you pair them up say how many socks there are altogether so when you have found one pair, that is "2" socks altogether. After you find the next pair you will have "4" socks altogether. Keep pairing the socks and saying how many socks there are altogether until all the socks have been paired. Can you hear the number pattern again?
A different way to play the game is to wear the socks! Each time you find a pair- put them on your feet and say the total number of socks you are wearing. At the end your feet might look quite big with all those pairs of socks on!!
Phonics:
Our new sound this week is the digraph 'oi'. Remember, a digraph is a sound made with two letters.
The action we use for 'oi' is to hold your hands to your mouth and pretend you are shouting 'oi' to someone far away.
"oi"
Watch the clips below from BBC Bitesize and Mister Teach's Simply Phonics to help you hear the 'oi' sound and to read words with the 'oi' sound in them.
Have a look around your house... can you spot any words with the 'oi' sound in them?
Tricky word practice: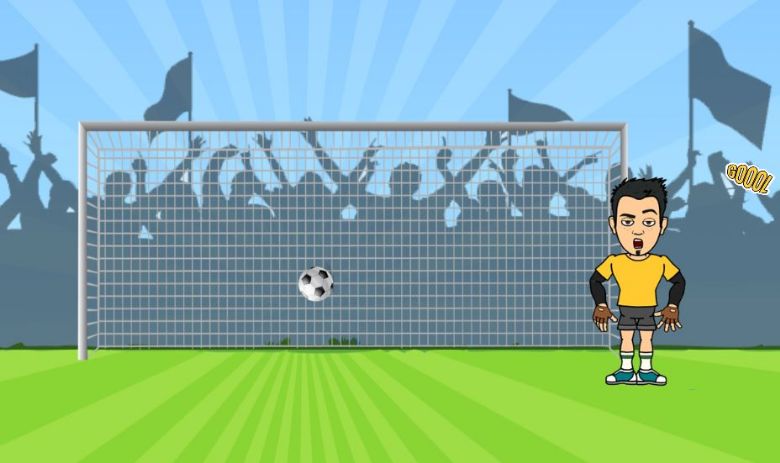 Get those boots on and limber up for some footy action! You have been selected to play Penalty Shoot Out from epicphonics.com
Click on the picture above to take you to the site. Penalty Shoot Out is one of their free games. You will be shown a list of tricky words but only one is spelt correctly. Choose the right word then click on 'kick'. Will you score a goal?
What a great start to the week Ladybirds! You are on a roll! We are looking forward to seeing your fabulous selves on the Home Learning Gallery. See you tomorrow!
from Mrs Chapman and Miss Bunn