Home Learning - Ladybirds - Week 2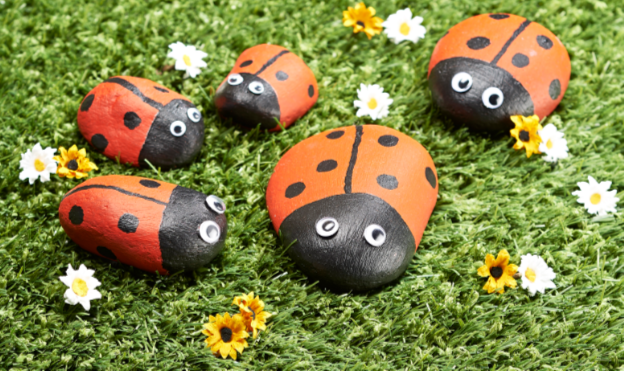 Week 2
Wednesday 1st April 2020
Good Morning Ladybirds!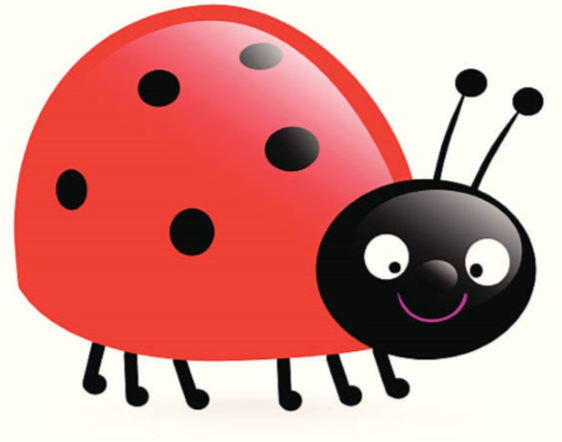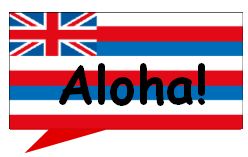 Well Ladybirds, we made it to the end of term! Today is the last day of Home School before the Easter Holidays begin. Yay! It is also the 1st of April- April Fools' Day. On this day many people like to play jokes and tricks on each other! Has anyone played a trick on you this morning? (Maybe you can think of a trick to play on someone else later on!)
Mrs Chapman has been busy with the home learning activities just like you. Here is my make to show the 'life-cycle of a chicken'.
Can you spot the egg, hatching chick, growing chick and adult hen?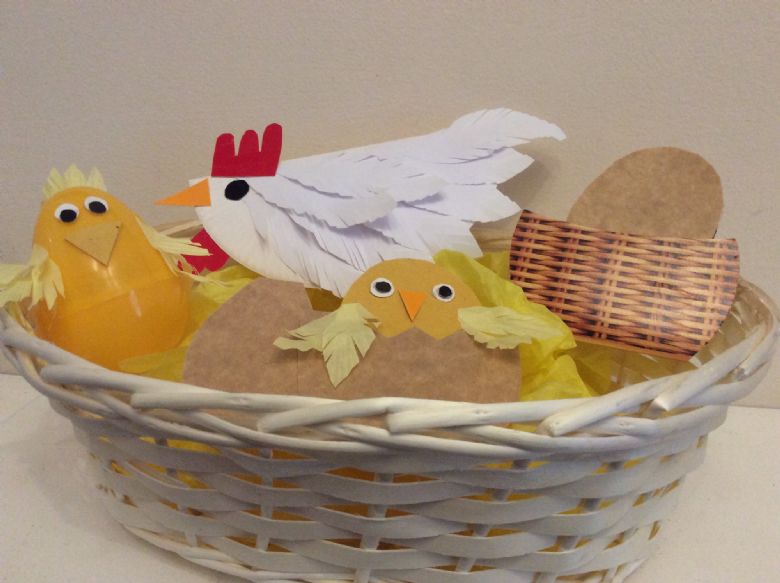 If you have chosen your activities from the Home Learning - Week 2 grid and have your timetable ready let's get busy.
Today's handwriting letter: 'r'
Start with your pencil on the line. This letter begins just like the letter 'i' we practised yesterday.
"Up and down, then back up and over"

Today's mental maths challenge:
Can you count in 2s?
The Easter Bunny has lots of eggs to share! He has grouped the eggs in 2s. Can you continue the count to find the total number of eggs?

If the Easter Bunny had two more eggs, how many eggs would he have altogether?
Phonics
Go through your sounds and tricky words as usual.
Today it's time for a tricky word spelling challenge. We want you to be able to read and write each tricky word you learn. Ask your grown-up to choose 4 or 5 tricky words for you to spell. No peeking!
If you got 3, 4 or 5 right give yourself a pat on the back. If you got fewer than 3 don't worry but keep practising!
Our sound this week is the tri-graph 'igh'.
Let's have a go at writing some words with the 'igh' sound. (Activity 2) Look at each picture and say the word. Stretch out the word so you can hear each sound clearly. Write down the sounds you hear. Can you see where the tri-graph 'igh' will go?
For those still learning their phase 2 sounds try Activity 1 first.


Well done Ladybirds. We think you and your grown-ups are doing amazingly well with your home school. We would love to know how you are getting on and what you have been up to so please, please do send in any pictures for our Home Learning Gallery to headteacher@allsouls.kent.sch.uk
Time for you to have a well earned rest and have a break from your studies whilst you enjoy the Easter Holidays but..... please keep reading everyday and keep practising your sounds and tricky words so that you become the superstar reader and writer that we know you can be.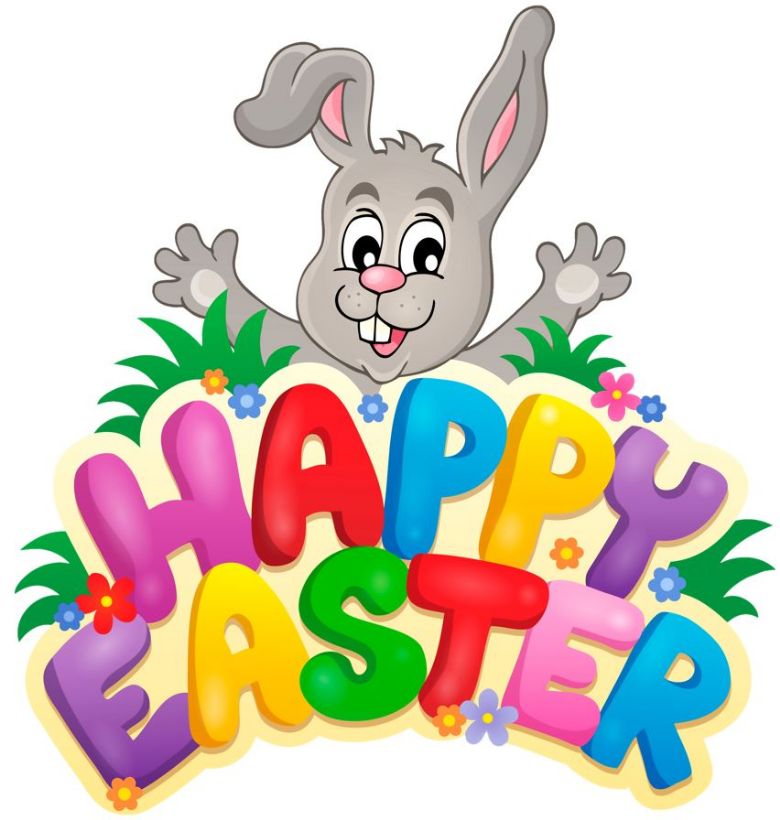 Happy Easter to you and all your family!
From Mrs Chapman and Miss Bunn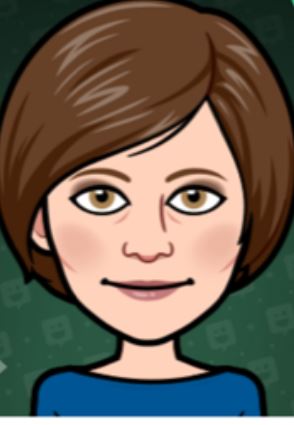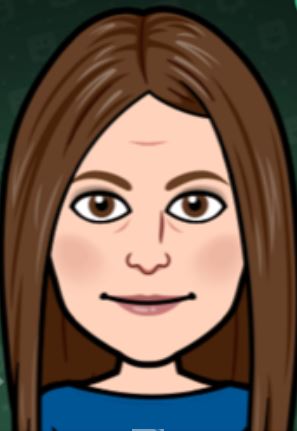 Tuesday 31st March 2020
Good Morning Ladybirds!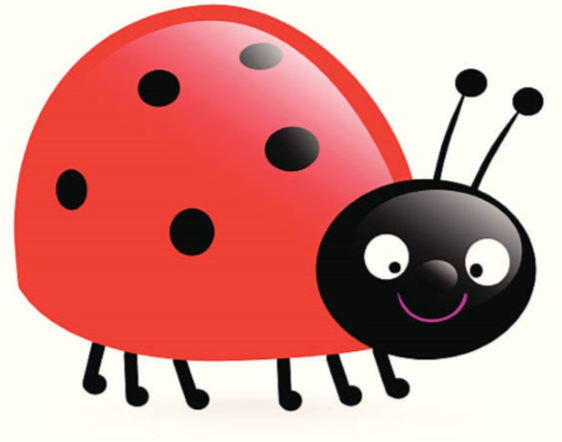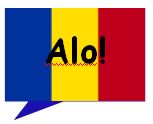 Two more days 'til the Easter holidays! Yippee! Let's keep going Ladybirds- We can do it!
If you are ready for action.....let's go!
Today's handwriting letter: 'i'
Start with your pencil on the line. Remember to keep this letter straight!
"Up and down and a dot at the top!"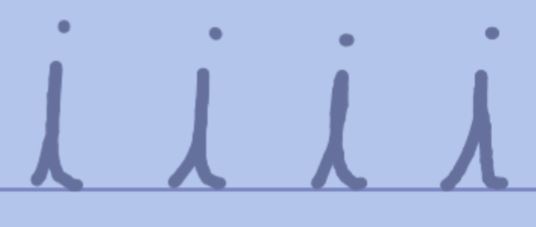 Today's mental maths challenge:
Practise counting down from 10 (or 20). If you want the groovy song we do this to at school (it's from the Have Fun Teaching site) just CLICK HERE. Remember, as you become familiar with the order of the numbers you can turn away from the screen. Did you know...as you are counting down you are saying the number that is 1 less each time?
Choose a chick and say the number. Can you say the number that is 1 less? Repeat with all the chicks.
Phonics
Remember to practise all the sounds we have learned so far (if you have lost your Phase 2 and 3 sound mats don't forget you can find them in the Ladybird Home Learning Links attachment below).
As we mentioned yesterday there are many ways you can choose to help learn your tricky words. The link to Help a Hedgehog is HERE. It is from ictgames.com. Simply choose to enter your own words and type in each word from the Phase 2 and 3 word mat. What is the highest score you have achieved so far?
Today's activity is a reading one, using our new trigraph 'igh'.
Click on the Phonics- Week 2 attachment below. There is a simpler activity for those who are still learning their Phase 2 sounds but why not have a go at both activities?
That's all for today Ladybirds. Let us just remind you...
You are all amazing!
from Mrs Chapman and Miss Bunn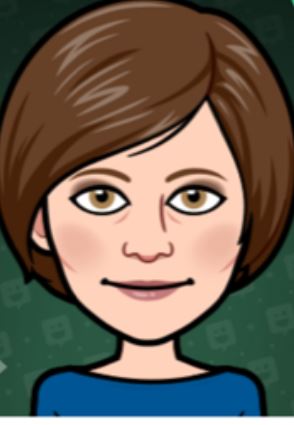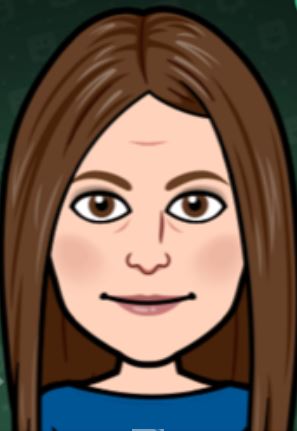 Monday 30th March 2020
Good Morning Ladybirds!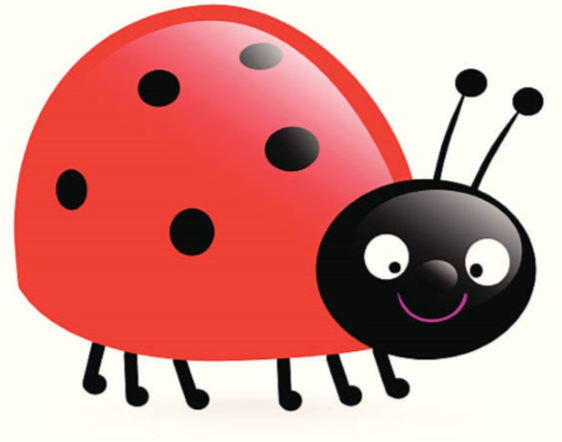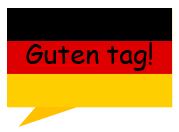 We hope you had a lovely weekend Ladybirds and are ready to begin a new week of Home School.
Each Monday we will remind you (and your grown-ups) of all the things you can do to continue your learning at home.

Making a timetable for the day really can help keep you organised and on track! Make sure you include plenty of time to play as well as trying out some of the Home Learning activities we have set for you this week. (click on the Home Learning- Week 2 link below to see what we are suggesting) Remember, don't worry if you don't stick to your timetable as learning can happen through whatever activity you are doing- even your daily walk can get you jumping and counting, looking for shapes, finding objects that are taller or shorter than you are, taking turns in conversation, creating silly stories with the things you spot etc... The key is to make your learning fun and active!
Try to begin each day with a 'wake and shake' activity to get your brains fired up!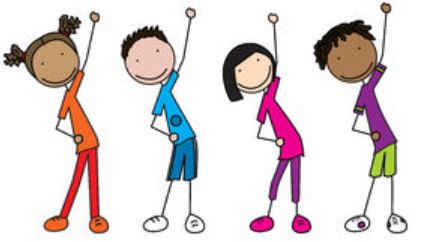 Remember, Joe Wicks is providing a PE lesson to the nation each weekday morning at 9am on his YouTube channel "The Body Coach TV" or why not do some dancing or yoga? Look on the Home Learning Grid Week 2 for further ideas to keep you active.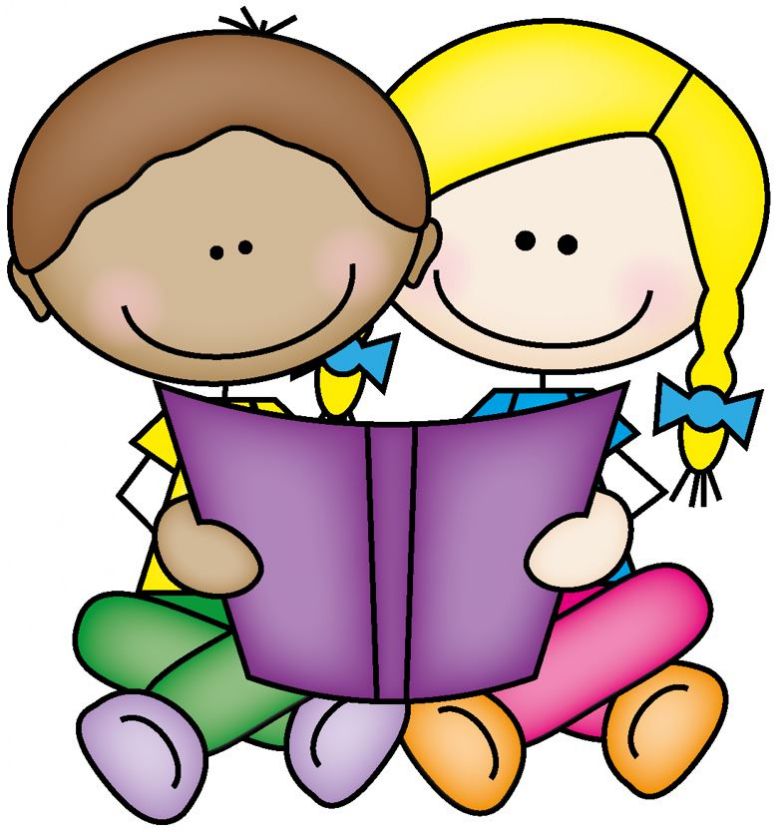 Reading is important too, it's why we ask you to practise every day. Grown-ups, don't forget to sign up for Oxford Owl to access their ebook library or check out the 'Teach your monster to read' website. Both are free and will certainly support your child on their reading journey if you don't have access to reading books at home. (nb The Teach your monster to read app is now 99p to download from the app store but the computer version is still free to sign up to.)
And of course our Ladybird Home Learning Links (see the attachment below) has plenty of other useful websites and ideas (including a playdough recipe) for you to access during this time.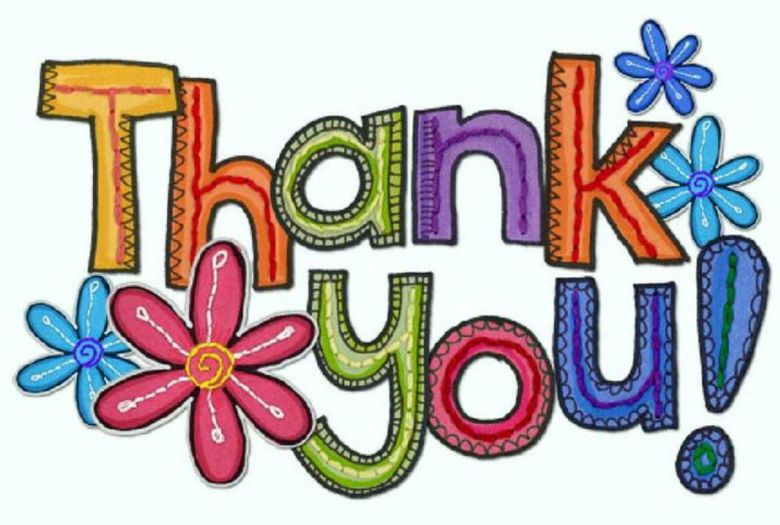 We would like to take this opportunity to say a huge, enormous, gigantic "Thank you!" to all Ladybird parents and carers. We appreciate how teaching your children at home, whilst at the same time juggling work, childcare, housework, as well as an unending list of demands on your time, is not an easy task so please do not feel guilty if your day looks or feels different to anyone else's or you don't manage to fit in everything you planned to do each day. Go with what works best for you and your family.
You are our superheroes!
Right, let's get on with the day.......
Today's handwriting letter: 'o'
Start with your pencil on the line. Make a curly 'c' then get ready to sprinkle on the magic.
"Up to the top of the hill then curl back around. (sprinkle on the magic) Back to the top and stop!

Remember you can click on the link and visit 'Writing Repeater' on the ictgames.com site to create your letters on your tablet screen (or touch screen laptop).
Today's mental maths challenge:
Let's try a bit of 'estimating'. Remember when we estimate we are not counting but making a good guess about how many there may be. How many ducks do you think are in the pond? Don't count!
Estimate- make a good guess!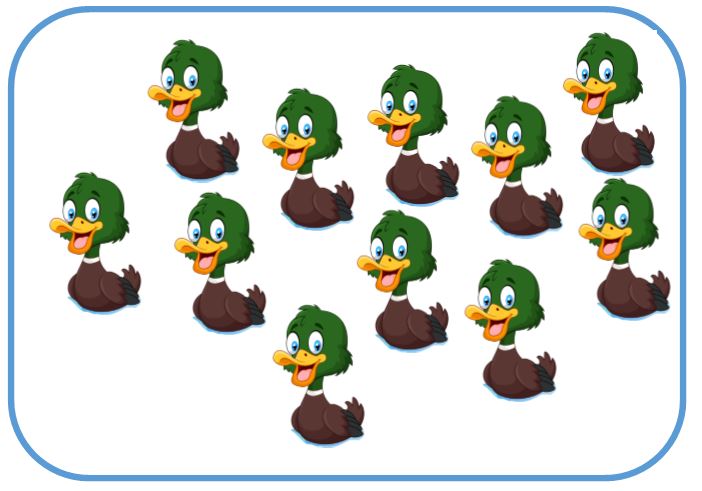 Now count carefully to see how many ducks there really are. How close was your estimate? Did you make a good guess? Try estimating with things around your house e.g. how many lego bricks in a tower you have built, how many strawberries are in the punnet, how many pairs of socks you have paired up when helping with the laundry!
Phonics
This week's new sound is a tri-graph. "3 letters, 1 sound".

igh
The Jolly Phonics action to match this sound is to pretend to be a sailor, raise your hand to your forehead and give a salute saying "igh, igh" (as in "Aye aye Captain!")
Watch this clip from BBC Bitesize and spot the 'igh' trigraph. CLICK HERE
Mister Teach has a great game called 'Speed Splat' on YouTube. Read the 'igh' words and get ready to splat! CLICK HERE TO PLAY
Or why not hatch a baby dinosaur by reading the 'igh' words and choosing the correct egg. Cute! CLICK HERE to play The Dinosaur's Eggs phonics game from ictgames.com (parents: on the home screen simply click on 'igh' to select these words to play with)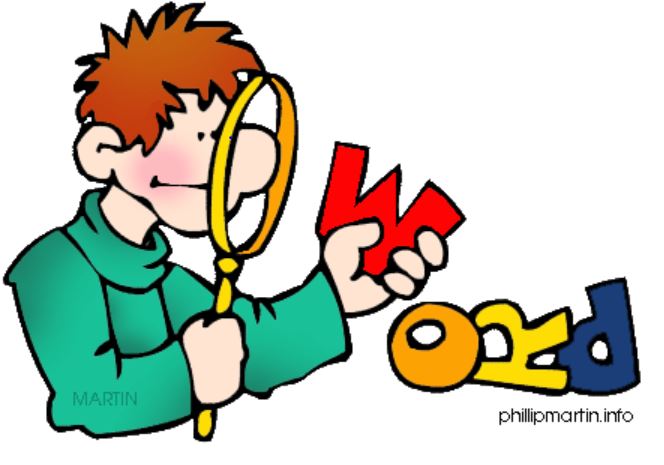 Don't forget to practise your tricky words too. You could try placing the tricky words around the house and go on a hunt to find and read them or create a snap game or why not make a target game- simply write the tricky words on things that can be 'knocked down' eg empty packets then take a rolled up pair of socks and get firing! (how many words can you knock down and read in 1 minute?)
You know Mrs Chapman loves a song.... here's a tricky word song just for you from Epic Phonics.
I wonder which activities you will choose from the Home Learning grid below? I'm going to make a mobile to show the life-cycle of a chick. Whatever you choose........
Happy Learning Ladybirds!
from Mrs Chapman and Miss Bunn