Christmas Appeals
Christmas Shoebox Appeal
For the last three years we, as a school, have supported the work of Folkestone Rainbow Centre and their foodbank at this time of year.
I am pleased to share with you that we have agreed to work with and support this very local charity. The charity supports homeless people in our town, providing company, warmth, meals and a sense of belonging to those in need at incredibly difficult times.
For more information click here to read the newsletter.
THANK YOU!
Thank you for all your generous donations of food and clothing towards The Rainbow Centre's Winter Shelter.
We have now finished collecting donations and have a wealth of goods to be collected and distributed to those in need locally.
We are very lucky to have Jana from the Rainbow Centre joining us at our Christmas Service in Church on Tuesday 17th December at 1.30pm to say a special thank you to all our pupils and families and explain further about how our donations will help.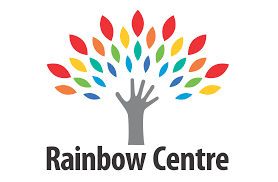 Years 3 and 4 - Reverse Christmas Calendar
In Years 3 and 4, we will be collecting items daily during December for those in need. Please send any items in during December and we will then pass them onto the Rainbow Centre. Each class will have a box and we will have a mini competition in school to see which class collects the most!
For more information click here to read the newsletter.