Caterpillars - Years 1 and 2
Hello Caterpillars!
Friday 25th September 2020
We have finished off our senses learning this week, with a particular focus on our sight, hearing and touch senses. We went for a special afternoon walk to the park at the beginning of the week and took great care to note what we saw and heard. We were lucky to see lots of different things, even a group of knitters! There were lots of interesting sounds for us to hear too, including a loud dog barking and a low flying aeroplane! Have a look at the news section of the website for a special Year One and Two edition!
We have also been trying really hard with our writing this week. We looked at a picture of the Hulk and wrote exciting sentences about him, we think he definitely is incredible and very strong! During our Maths learning we have continued to find missing numbers and have used our careful counting to help us order numbers correctly.
Our wonderful Year Twos have now finished their back to school testing with us, we are so proud of how hard they have all worked and how resilient they all are, well done to you all!
We are equally as proud of our Year Ones who are showing us more readiness for learning every day.
What a super Key Stage we are!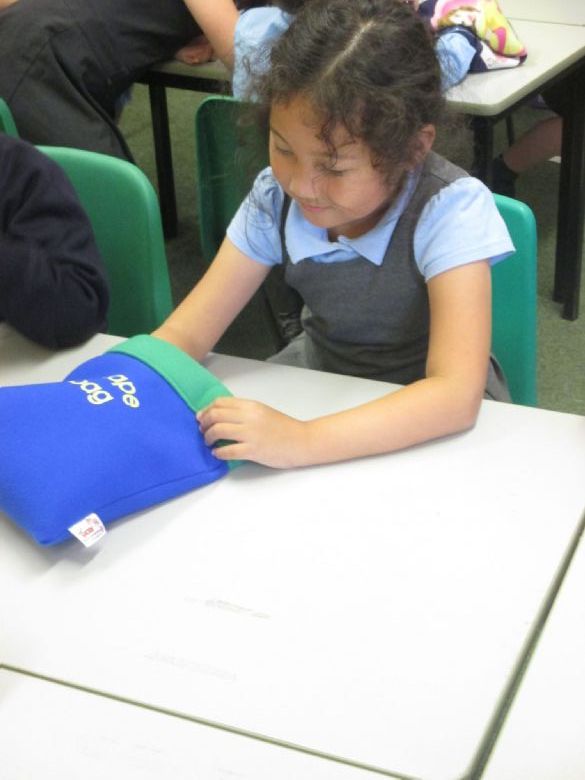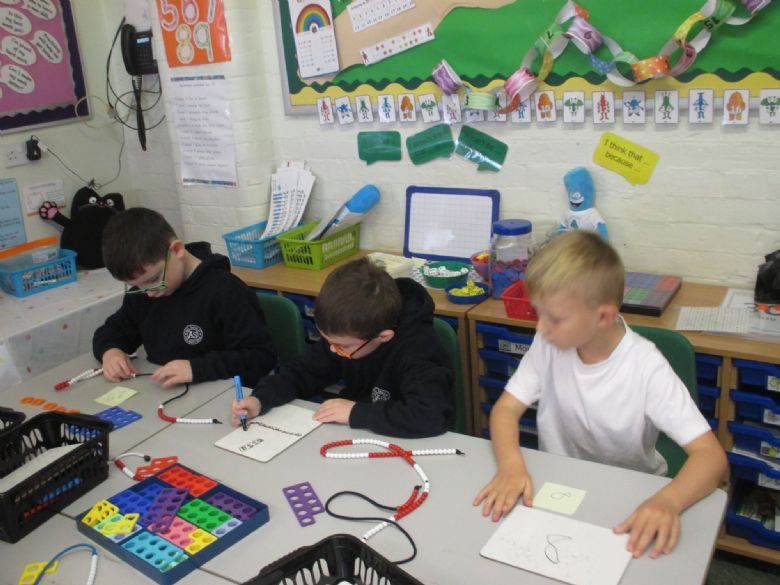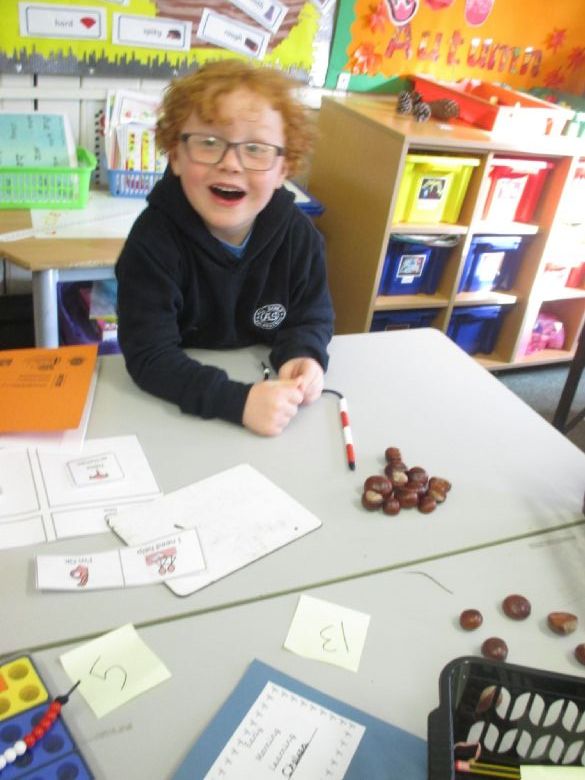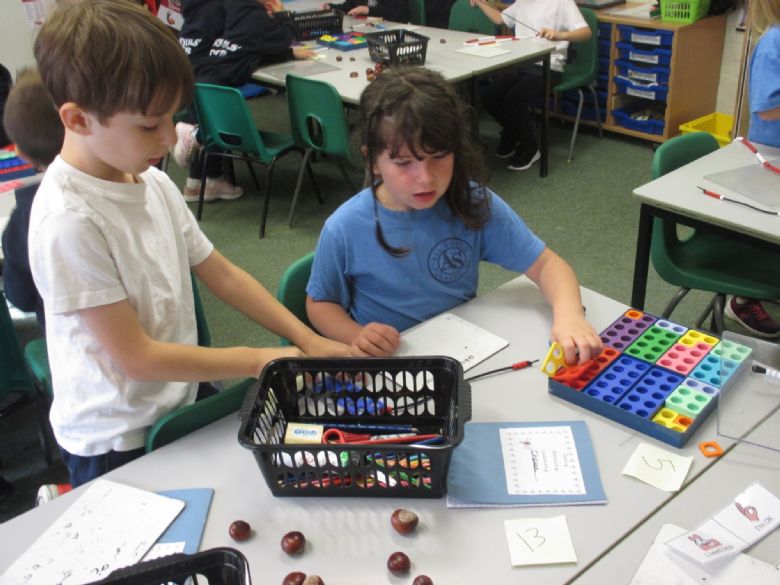 Friday 18th September 2020
It's been all about our Super Senses this week hasn't it Caterpillars! We have had a great week beginning to explore our five senses - starting with smell and taste!
Our teachers brought in lots of smelly liquids for us to try and identify, some were nice and sweet and some were super smelly! The next day we had a tasting session and tried little bits of different foods. Some of them were yummy and made our tummies rumble but some of them were sour and made us pull a funny face!
We have been trying really hard in our PE lessons too, we have thought about different ways that we can move our bodies. Then we explored different speeds that we can run at, sometimes we went slow but other times we went very fast!
In our Spiritual Development session we thought about what makes a good friend. We then shared all our ideas and made sure that every Caterpillar knew what to do to be a good friend, we had lots of lovely ideas!
Don't forget, we can only change our reading books on TUESDAYS and FRIDAYS. Our Home Learning book doesn't need to come back to school until the last week of term. This weeks' home learning is in the Year 1 or Year 2 section of the home learning page.
Have a wonderful weekend,
Mrs Andrews, Mrs Payne, Mrs Gregory and Miss Atkinson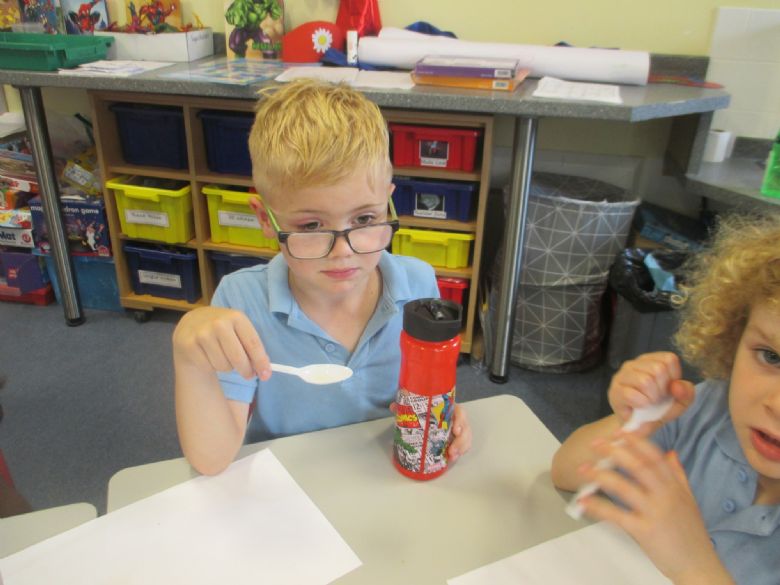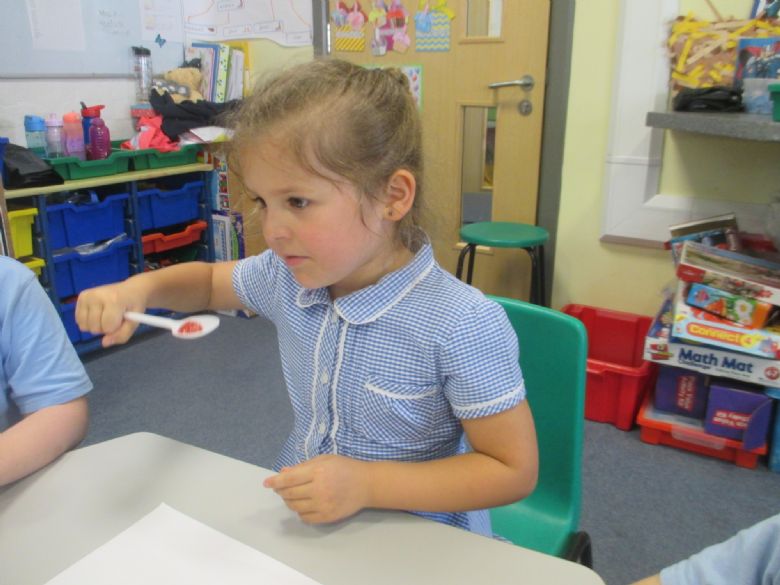 Friday 11th September 2020
What a super busy week we have had Caterpillars!
This week we have started to think about our Maths and Literacy learning again. We have completed lots of table top team activities and have shown our wonderful independent skills through some quizzes with our teachers. All of our adults have been really impressed with us and are already whizzing through their stash of super stickers!
In the afternoons we have begun to explore our Topic and Science themes.
We came into class one afternoon and found peas had been scattered everywhere! It was very messy! Then we found a cape, mask and belt, we thought carefully and decided they must all belong to a superhero! It turned out that Super Daisy had been into our classroom! We then read her story and found out that she had defeated the evil Planet Pea and saved the Earth! Phew! We enjoyed working together as a team to create props from the story for our display.
We haven't stopped there though! We have also explored our bodies, and carefully labelled body parts. We began the week thinking of funny places for our elbows but now we know which part of the body they are! Did you know that even if you are not called Adam, a boy still has an Adam's Apple!
We have even found time for some PE, RE and Spiritual Development! We really have had a busy week!
Take a look at our pictures below, have a lovely rest Caterpillars, you deserve it!
Mrs Andrews, Mrs Payne, Miss Atkinson and Mrs Gregory
:)
Friday 04th September 2020

Wow Caterpillars! What a jam packed first two days we have had back at school! It has been wonderful to see so many of you! We are so proud of how you have come back to us as if you had never been away!
Parents and families, we hope you have not missed your little ones too much and that they have had great stories to tell you at the end of the day!
Although our days are a little different, some things are very much the same! We have been getting our classroom ready with our birthday displays, our behaviour charters and our class bugs! We have loved getting crafty - sorry for our uniforms being a bit messy with paint!
Take a look below at some of our photos!
We hope you have a lovely rest this weekend Caterpillars and come back raring to go for Mondays' learning!
Have fun!
Mrs Andrews, Mrs Payne, Mrs Gregory and Miss Atkinson :)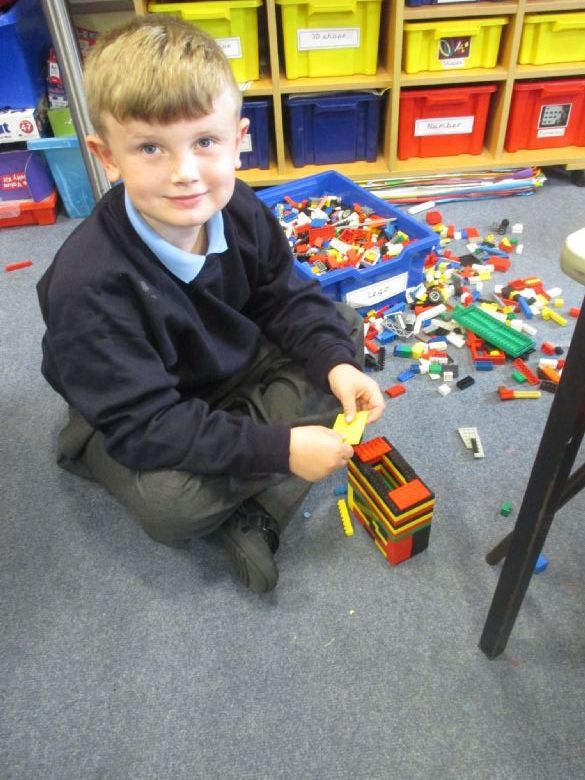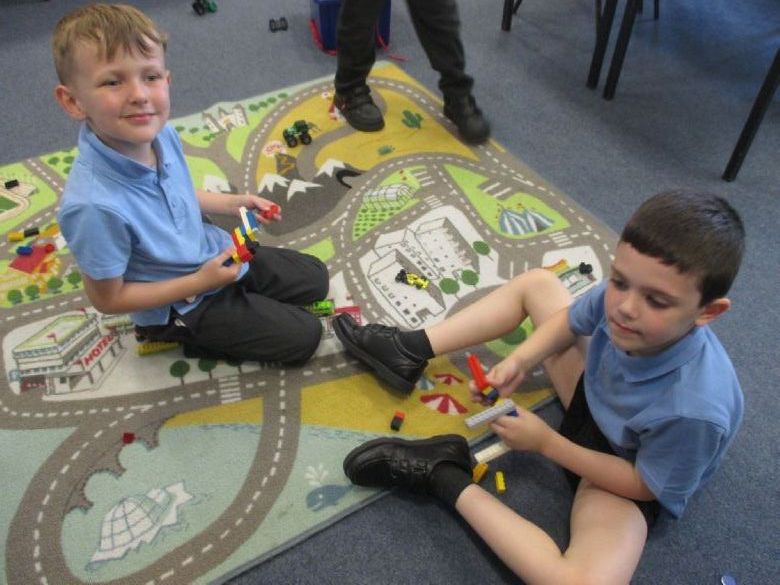 Welcome back to school! It has been a long time since we have seen some of you! We hope you have had a safe and restful summer break and are now ready to come back and carry on with all your fun learning!
We know it's been a while since you've been to school and things are a little different for you and for us! You might feel happy to come back and see us, or you might even feel a little bit nervous! That's ok, all your adults are here to welcome you with big smiles and make sure everything will be ok for you!
We won't be jumping straight back into learning on your first two days back with us (Thursday 3rd, Friday 4th September) instead, we will be doing lots of fun activities to help get the classroom ready - we want you to help us make our displays! We will also be spending lots of time talking, it will be great to see all our friends again after so long!
Mums/ dads and everyone at home, please do not worry, we will look after your children with our upmost care, we know a return to school is a big step for you and them alike! We are sure that your children will make us all proud with their enthusiasm and resilience and look forward to sharing snippets of their learning on here with you.
Caterpillars, we have lots of exciting things planned for you this year and can not wait to see you soon, so, get yourselves an early night and your uniform out ready!
From
Mrs Andrews, Mrs Payne, Mrs Gregory and Miss Atkinson