Caterpillars - Term 2
Friday 17th December 2020

Thank you to all our pupils and families for such a successful term, we appreciate all your efforts with both learning and keeping us all as safe as possible!
Wishing you a very Merry Christmas and a happy healthy 2021!
From all the Key Stage One Team
Friday 11th December 2020
Christmas is nearly here!
We have all been very busy this week, continuing with the theme of Advent and getting ready for Christmas!
The children have made some lovely tree decorations and Christmas cards for you all, we hope you like them as much as we do!
Today, we will be sending home Christmas cards given from friends in our bubble. We have kept them safe in bags for the week. If you want to send items into school please do so on Monday so we can send them home on Thursday, thank you.
We know that some of our families are doing a great job of keeping us safe by isolating at home. Below are some activities you can do with your children during this time: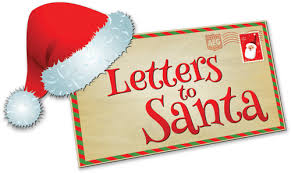 Keep up your writing skills by writing your letter to Santa! Make sure you use all your good punctuation that you know, including capital letters, finger spaces and full stops! Try to really impress Santa with your vocabulary, can you extend your sentences using a conjunction? How about adding an adverb in your writing too?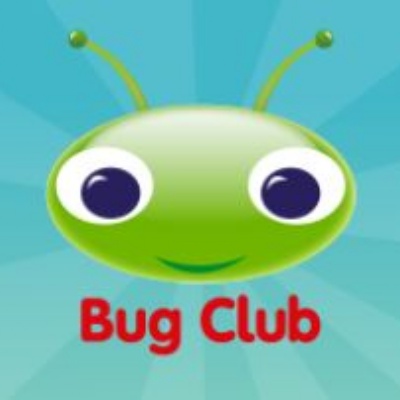 Bug Club is a great way to keep up your vital reading skills and to provide you with a vast range of texts to explore, your log in is in the front cover of your reading record.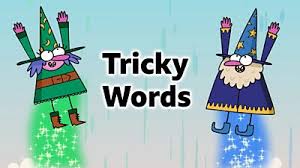 At the bottom of this page you will find Year 1 and Year 2 tricky words for you to spell. Have a go at writing them on their own and then in sentences.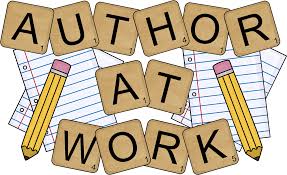 Have a go at writing a super story! You can choose the theme but make sure you use all your Literacy skills to help you. Think carefully about your punctuation, starting your sentences in a different way and making sure your sentences say what you mean them to!
Well done for a great week KS1, we have lots of exciting things planned for you next week too.
There will be NO PE for any of the KS1 classes next week as we will be celebrating our Christmas jumper days with a class party and virtual Pantomime so please don't worry about missing out by wearing PE kits!
Wishing you restful weekends,
The KS1 Team
Friday 4th December 2020
It's play week!
This week we have been rehearsing, rehearsing and rehearsing some more! There have been glitter trails through the corridors and Christmas songs stuck in our heads, all leading up to us being able to film our very special part of the whole school production!
The children have worked very hard learning their lines, places to stand and dances, we are incredibly proud of them all!
We know you are certainly in for a treat, keep an eye on the website for final piece of published!
Thank you for working with us, a little differently this year, and sending in bits for the costumes from home, we hope they have all returned safely to you!
Have a look at the pictures below for a sneak peak of what is to come!
As always, keep aiming for those 4 Topic grid activities and try your best with your Maths home learning.
Remember to log into Bug Club too so you can access all of the special books waiting for you in your libraries!
Have a great weekend!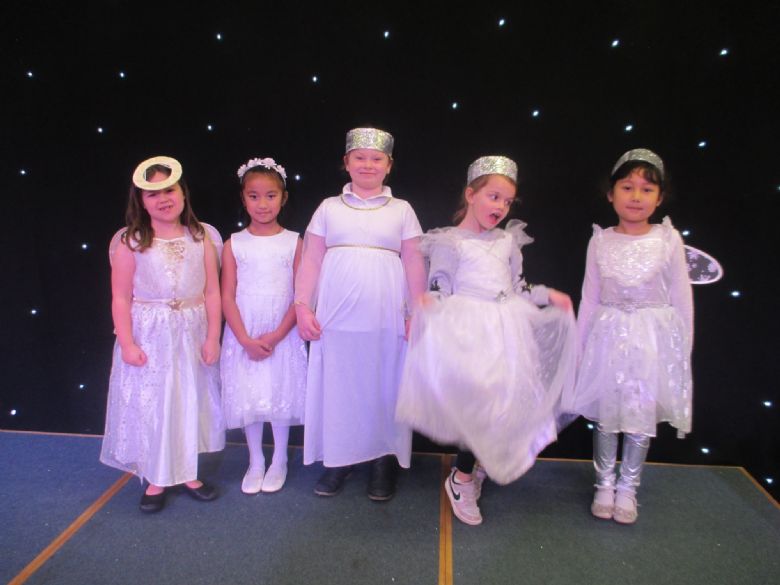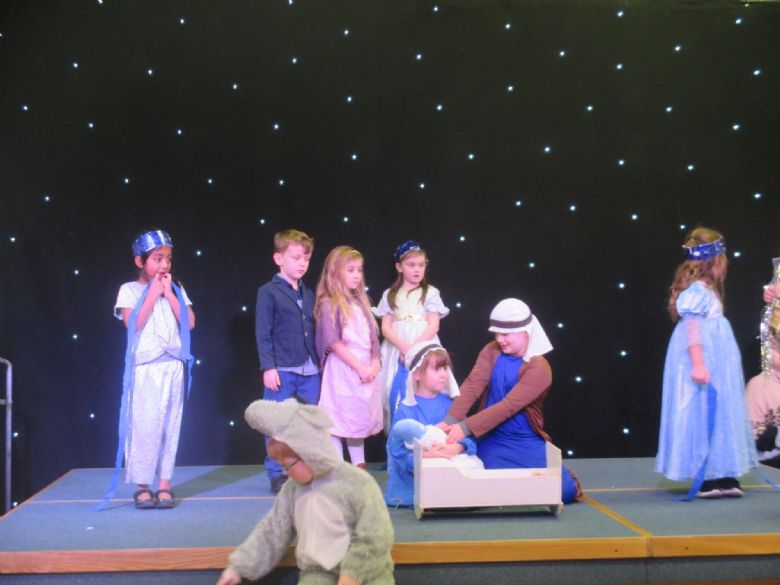 Friday 27th November 2020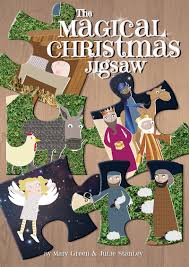 This week we have shared our Christmas Play with the children!
We have been busy learning songs and actions, making props and finding out which part we wil be!
We will keep practising hard so we can film our part of the play next week and it will soon be ready to share virtually with you all, we are very excited!
We have been just as busy in our other learning! Year 1s have worked really hard on finding their number bonds to 10 to help them with their addition skills and Year 2s have shown us, yet again, how resilient and amazing they are by completing their Phonics screening check and some Maths and Reading papers.
Well done to you all, we are very proud!
We haven't quite forgotten about Kipper's Birthday yet either! This week we have had lots of free writing opportunities and have written some wonderful birthday invitations, shopping lists and even our own Kipper Adventures!
All children will be coming home with a slip telling you who they are in our play. It will have a costume idea on the slip for you to send into school. We do not expect any of you to go out and buy anything new. Please do not put yourselves at unnecessary risks by going to the shops, we have bits of costumes in school and we can always improvise! We have tried to keep it to really simple to things you already have at home, we just wanted you as families to be involved as much as possible!
As always, you have your Topic home learning grids and Maths home learning on the webpage. Please have a go at Bug Club where you can too!
Have a lovely weekend!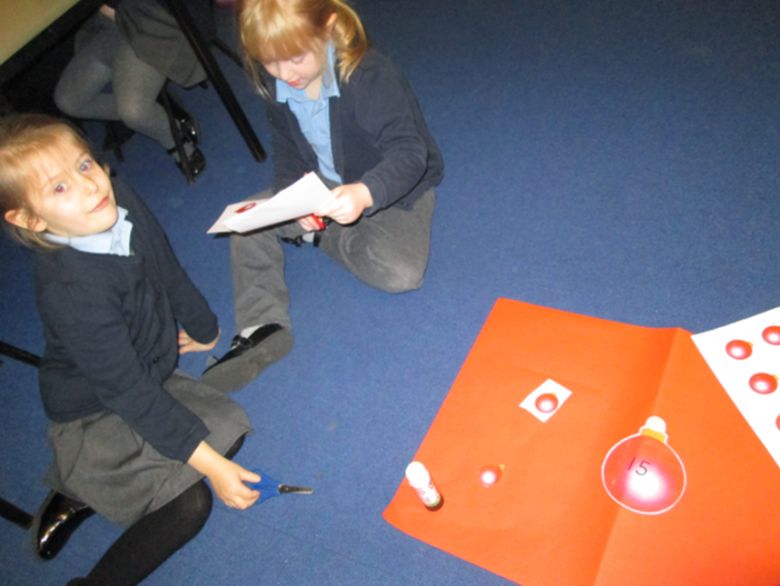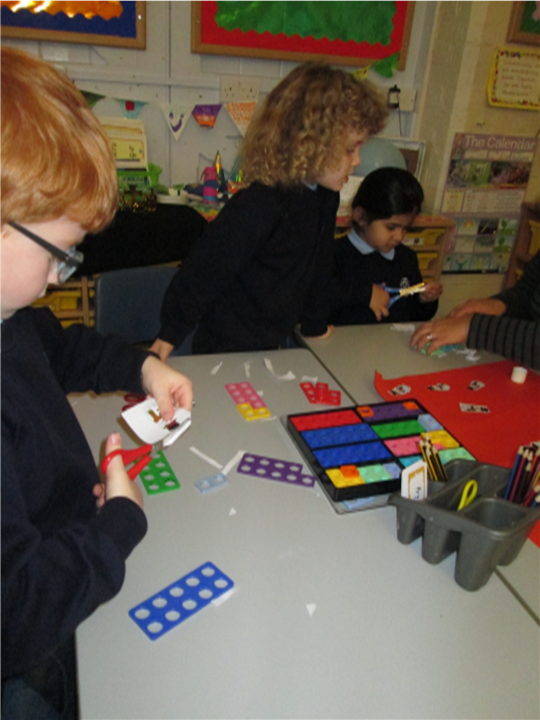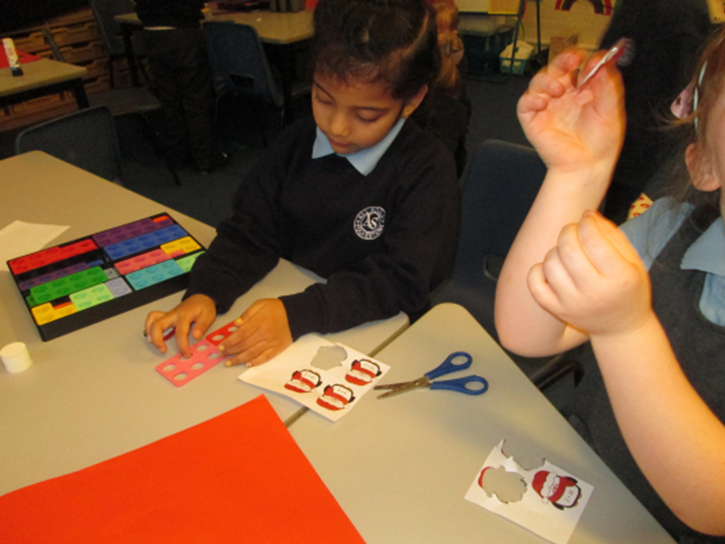 Friday 20th November 2020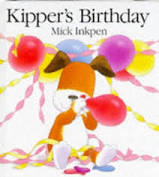 This week we have continued our learning based around Kipper's Birthday. We enjoyed using our prop bags from last week to help us retell the story in our writing. Mrs Andrews is really proud of how hard we have all tried, we have some lovely finished books ready to go on our display! Well done everybody!
We had a great time making our Christmas Craft Art on Tuesday, we hope you enjoyed seeing them come home! Thank you to those of you who have already made online orders and returned your artwork to school. Online orders need to be made by Monday at the latest. We are really lucky that we gain a percentage from each sale for the school and so far have raised over £100 for the children - thank you!
Next week we will be starting to look at our bubble Christmas production, we are very excited to put it all together and share with you in the next few weeks!
Remember, keep up your reading at home on Bug Club, we can see those of you that have been enjoying reading through your libraries - good job!
Each time you read at home, ask a grown up to sign your book mark. 5 completed book marks means a prize from school!
Have a great weekend!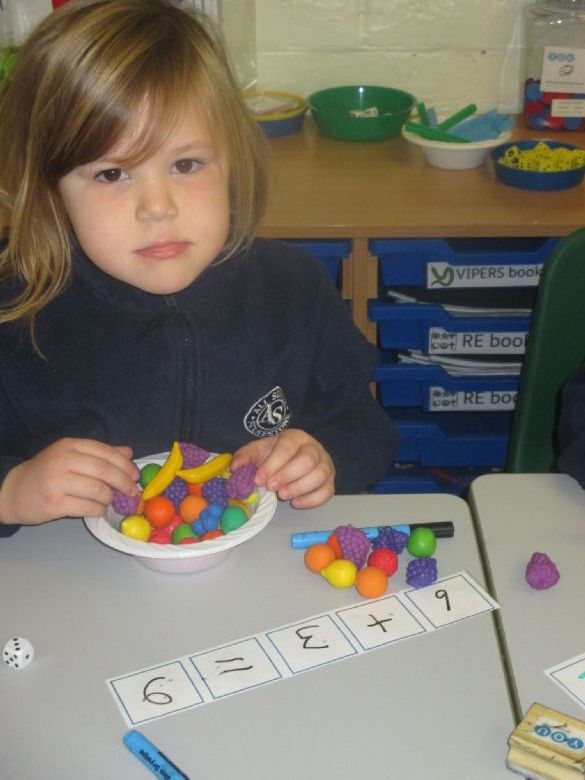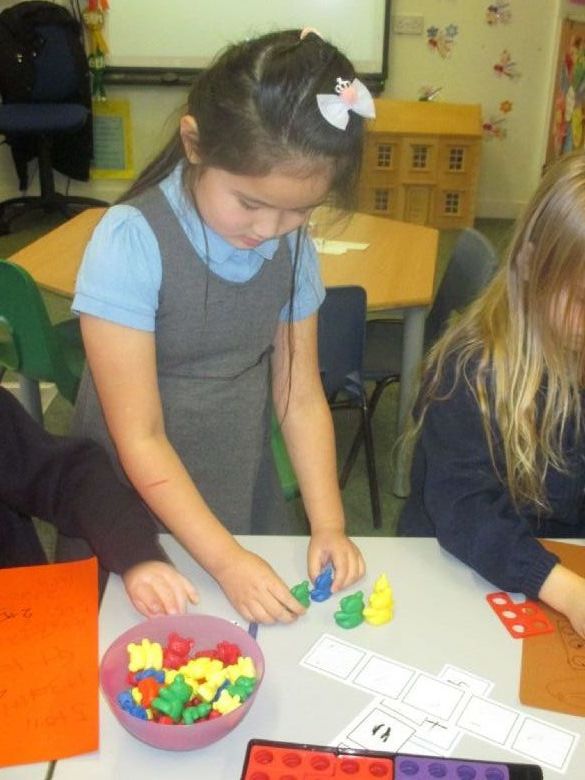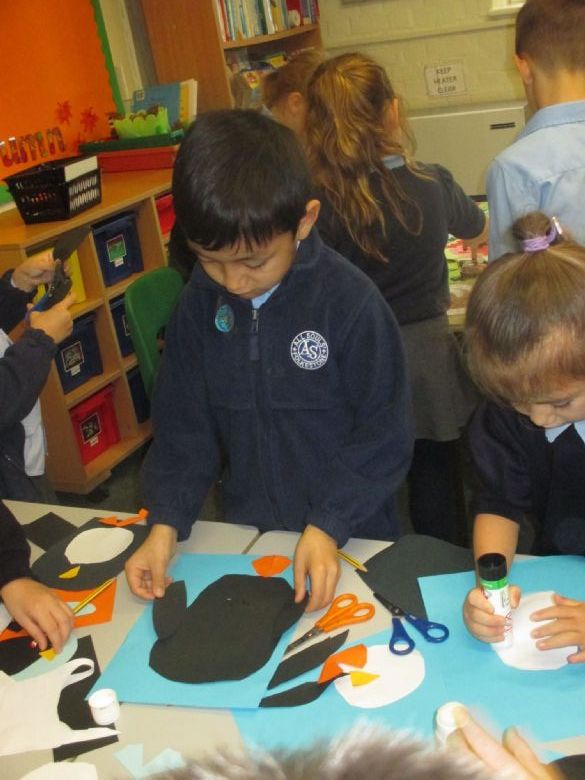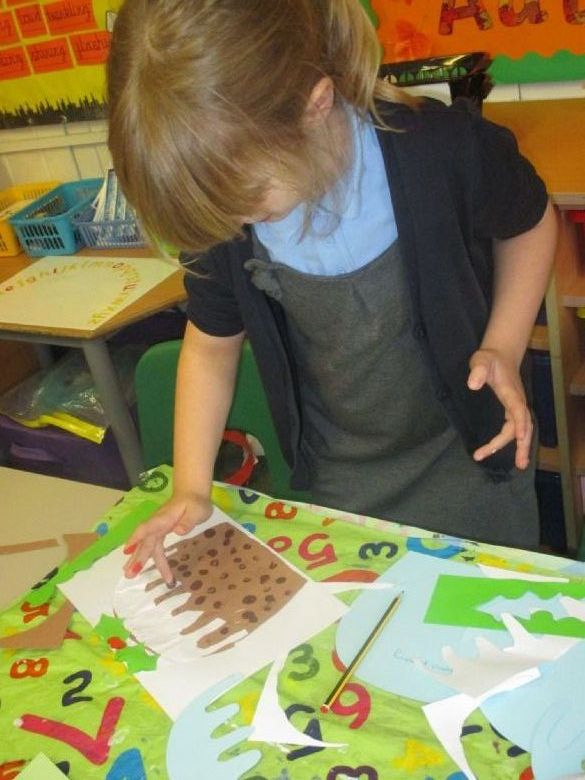 Friday 13th November 2020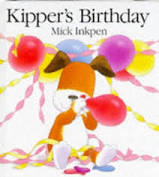 This week our learning has been based around the wonderful Mick Inkpen's story 'Kipper's Birthday!'
We started by sharing a part of the story together, stopping and then making predictions to see if we could work out what was going to happen next. Mrs Andrews wasn't very good at making sensible predictions so we had to become the teachers and help her - good job we know how to make a prediction!
We have used our cutting and gluing skills to make a prop bag with all the important parts of the story in. We had to work carefully and slowly showing great patience!
Finally, we finished the week by retelling the story in our own ways, using all the things we had made in the week.
We even had a special treat of eating real cake to celebrate Kipper's birthday - we think that's a great prop!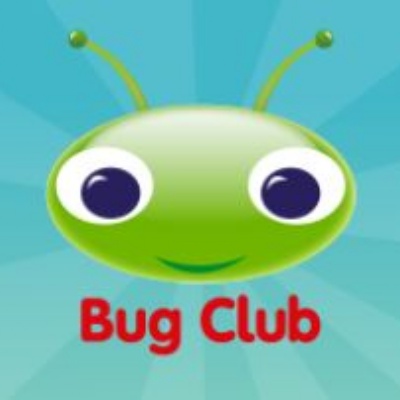 As you know, we can not change reading books daily in school, we will still change them twice a week. To give you a broader range of books, all pupils now have access to Bug Club.
Please look inside your child's reading record for their individual login. You can access the website here.
Take a look at some of our fantastic learning from this week below:
Have a lovely weekend!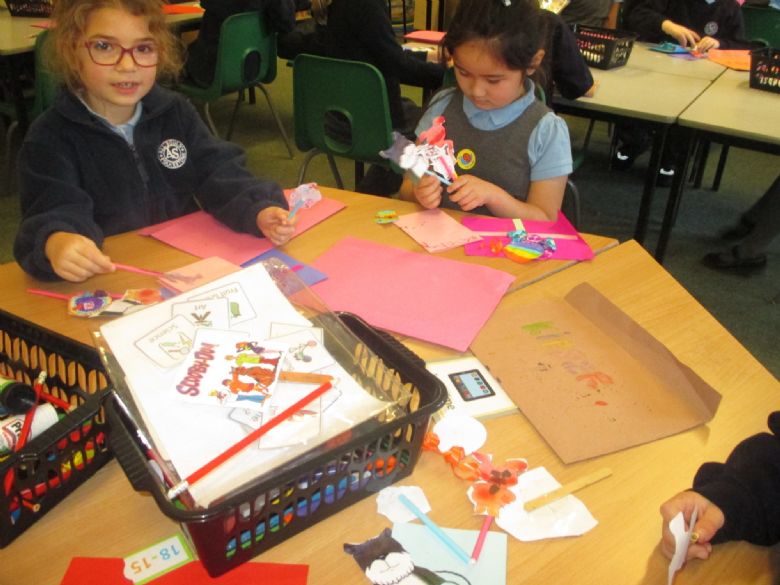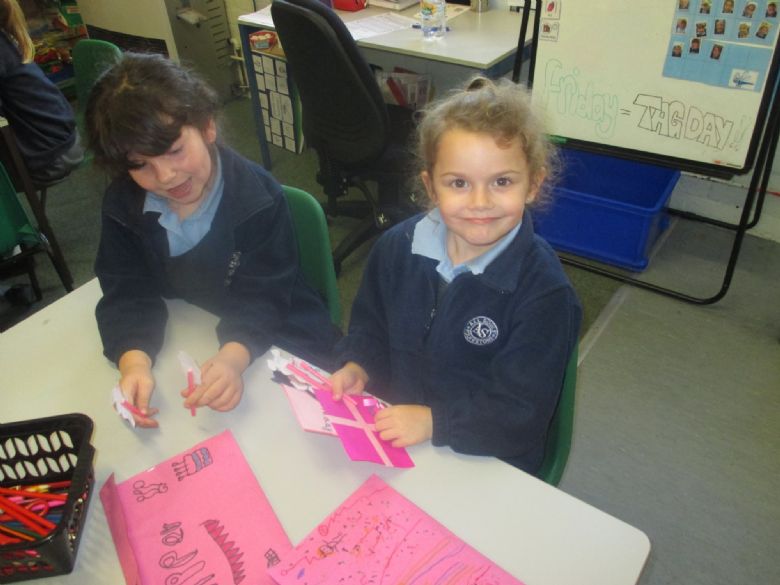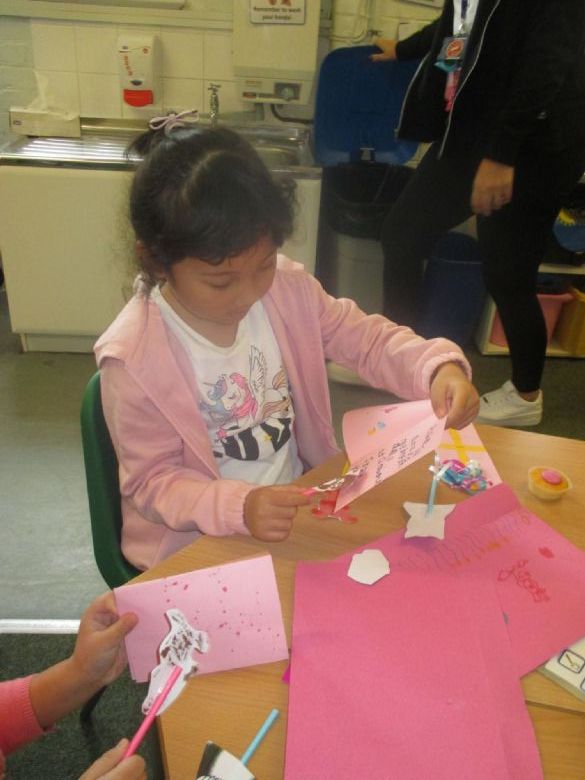 Welcome back to Term 2! We hope you had a lovely half term break and still managed to do some fun activities despite the poor weather!
Back at school, we are ready and raring to go with our new topic - hopefully your children have come home and told you all the fun things they have done this week so you could guess our topic yourselves!
If you still need help, it's celebrations!
Whilst 2020 has been a little different and many normal celebrations that have been planned have been put on hold we can't wait to share lots of fun and games with our pupils to keep the festive spirit alive! We might even put on a special Christmas production for you - watch this space!
This week our learning has been based around the theme of fireworks, we have watched lots of great displays, learnt new and exciting vocabulary, created our own firework art and found out new knowledge all about the Gunpowder plot! Take a look at our learning below: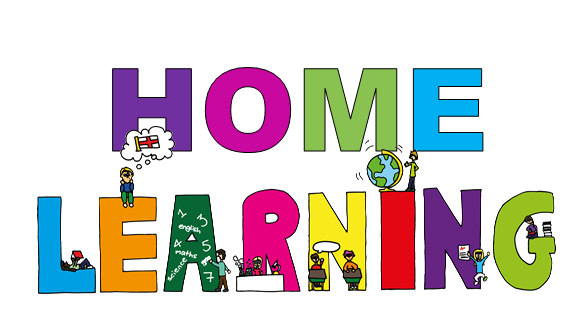 Your red home learning books will come home with the new topic home learning grid in this weekend. Please keep them at home until the last week of term when we will look forward to seeing all of your fabulous creations! Remember, complete 4 activities or more and you will earn a certificate!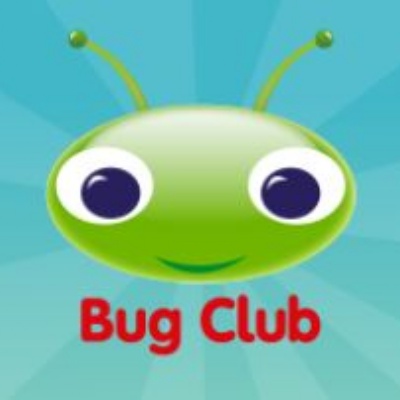 As you know, we can not change reading books daily in school, we will still change them twice a week. To give you a broader range of books, all pupils now have access to Bug Club.
Please look inside your child's reading record for their individual login. You can access the website here.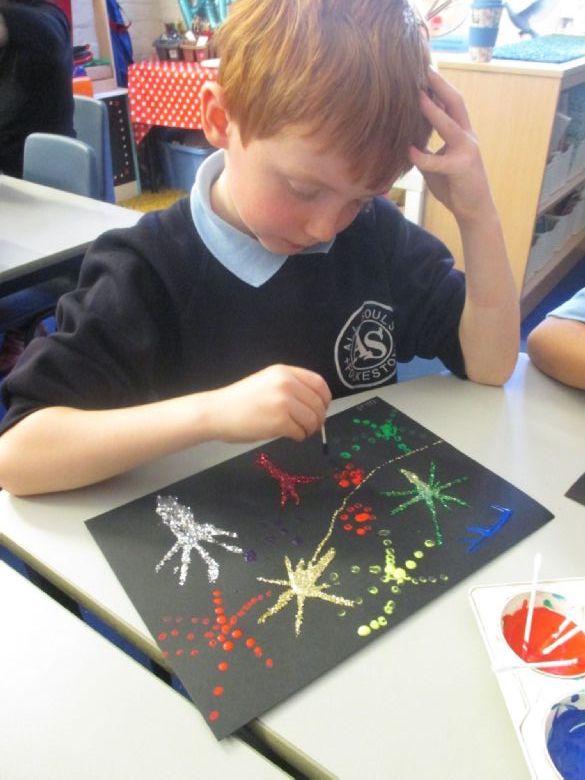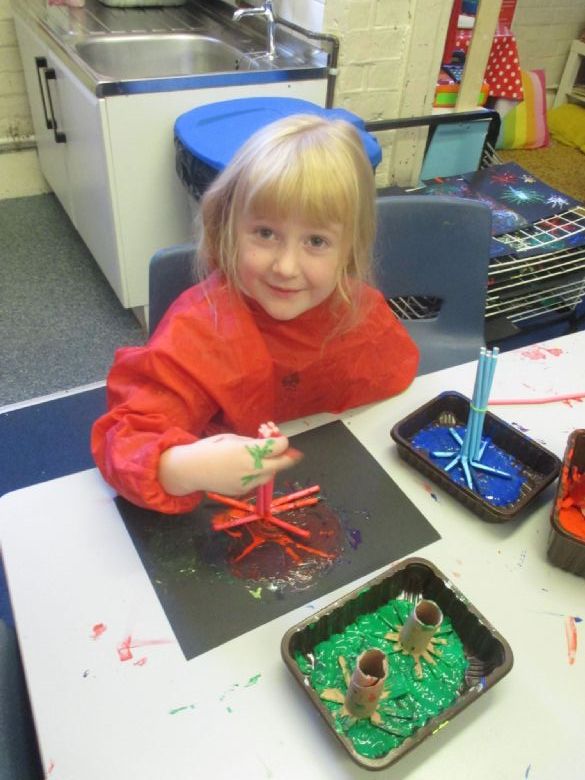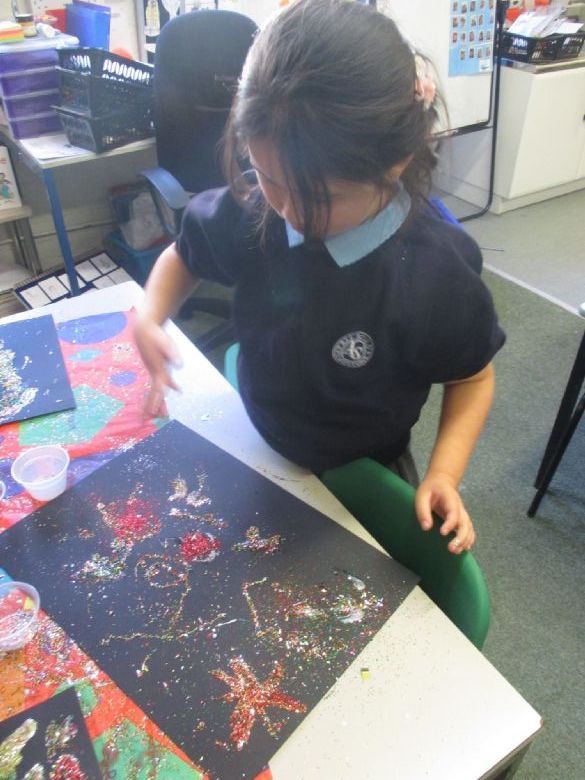 Have a great weekend!