Bumblebees - Term 1
Wednesday 20th October 2021
A short but sweet week has seen us finish off our first term back at school!
The children have come such a long way since September, forming new friendships, learning new classroom routines and expectations and trying hard in all their learning. We are very proud of them all!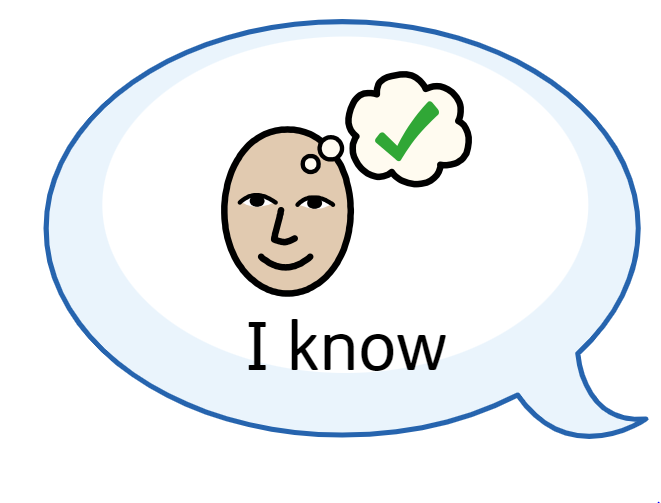 We have continued to work our way through our Phase 2 - 5 sounds, working hard on our segmenting (sounding out) and blending (putting the sounds together) It is having a real improvement on our reading, well done everybody!
To keep up this great reading, remember to practise for at least 5 minutes every day at home with an adult.
You can also log into Bug Club and see books selected specially for you by your teachers. Your login is in the front of your reading records.
Log into Bug Club here!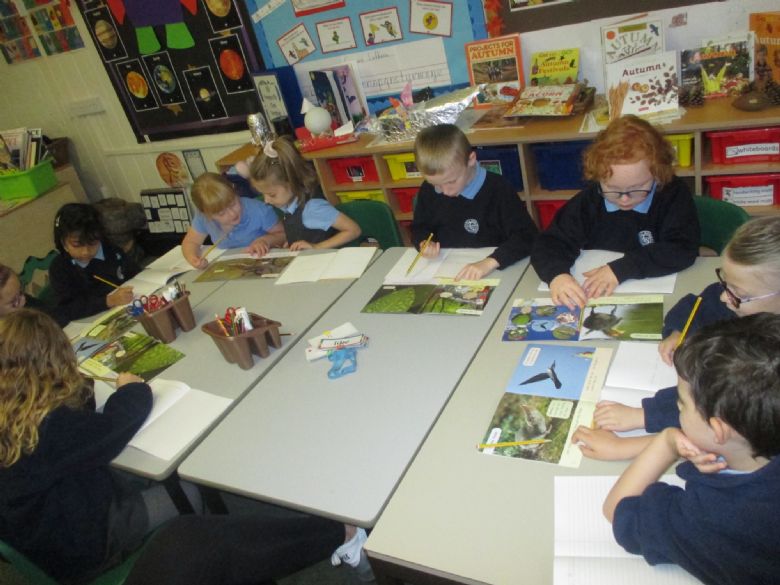 Last week, we learnt lots of new facts about the moon landing. This week, we have become journalists and put our facts together to create a news report! We started by being TV news reporters, it was a very special job, being behind the TV and using a microphone! Next, we became newspaper reporters and wrote some fabulous articles about all our new knowledge!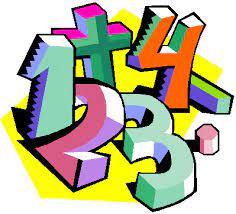 Year 1s have been introduced to 3D shapes this week! We have learnt how to name and sort shapes and real life objects.
Year 2s have been finding more or less than a given number. We started with finding 1 more or less and have moved onto 10 more or less!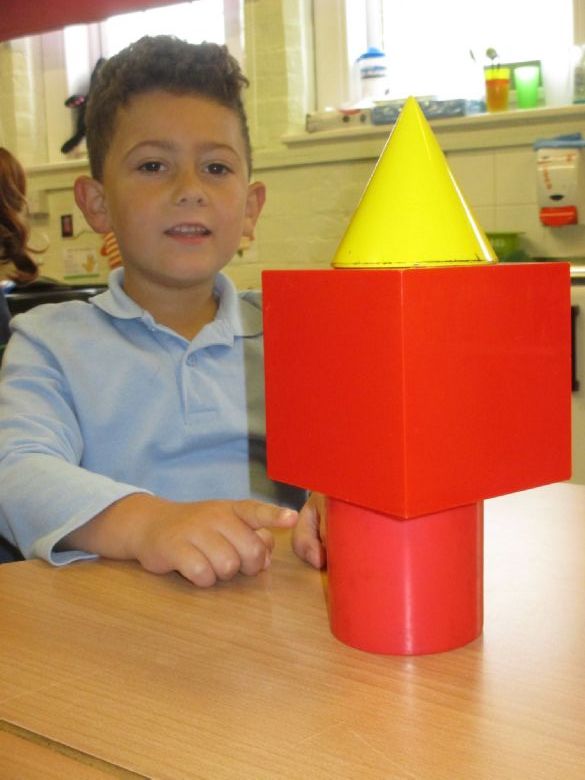 We have finished off our Peter Thorpe space art this week! We drew our rockets carefully and then used our colour knowledge we have learnt this term to paint with water colours. Then we added our rockets to our already made backgrounds. What do you think? We think they are out of this world!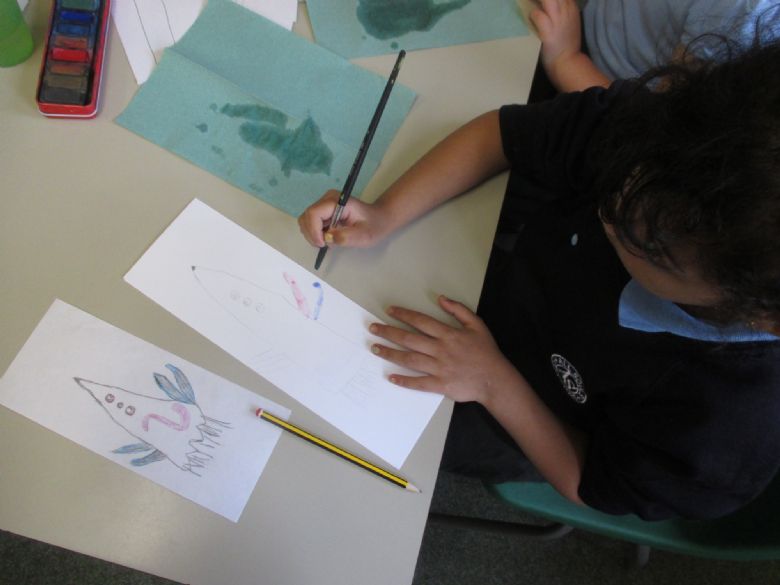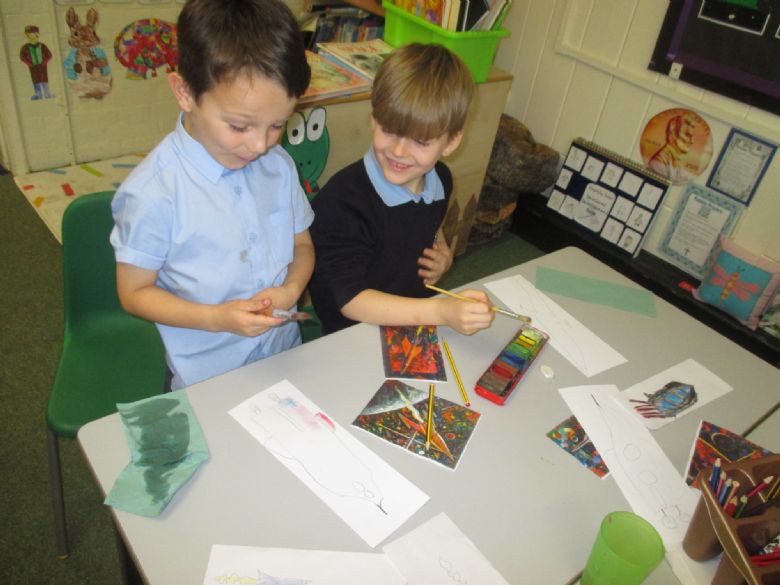 Friday 15th October 2021
3, 2, 1, Blast off!
The Moon Landing has been this week's theme!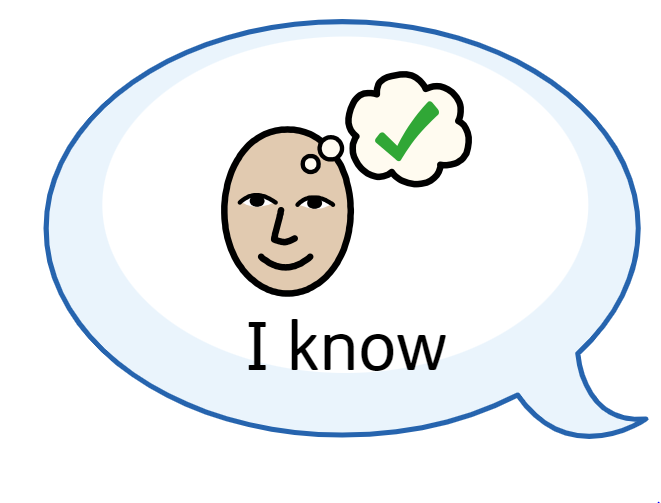 In our Phonics sessions we have been working hard on segmenting and blending our Phase 2, 3 and 5 sounds. We have also been practising our tricky words and applying them to our writing!
Take a look at your child's reading book they bring home, this will focus on the sounds they have been learning this week in school.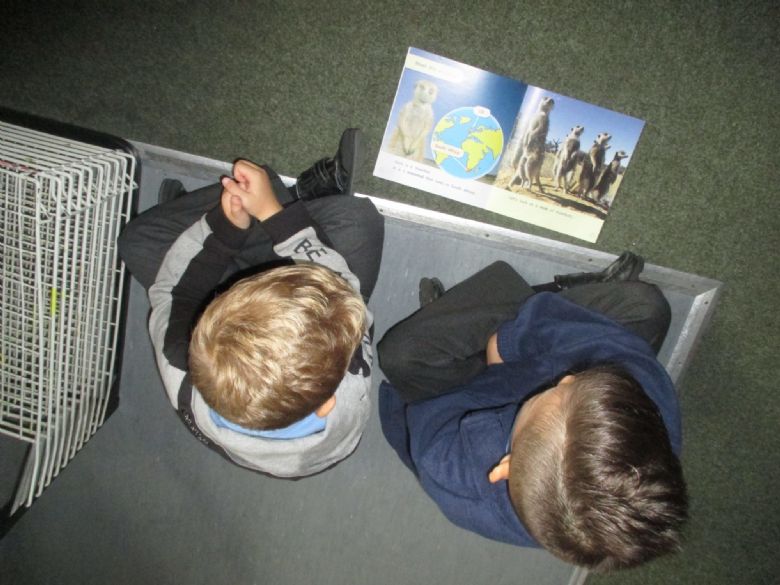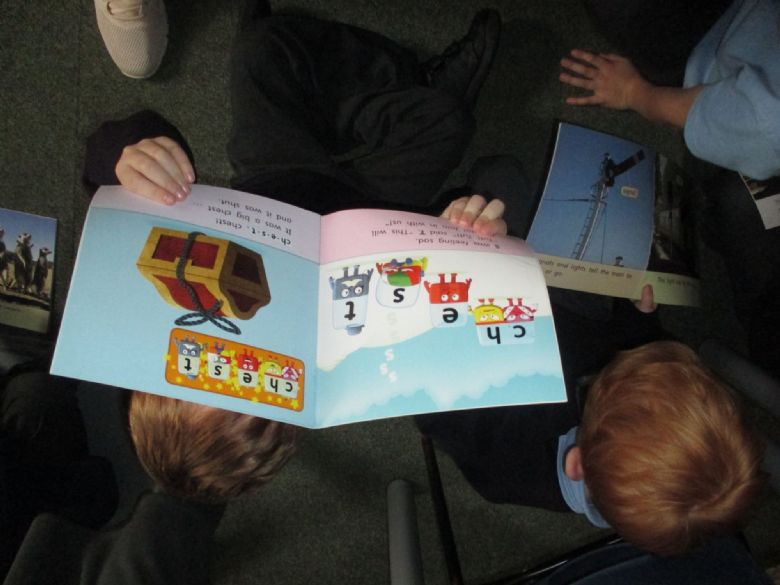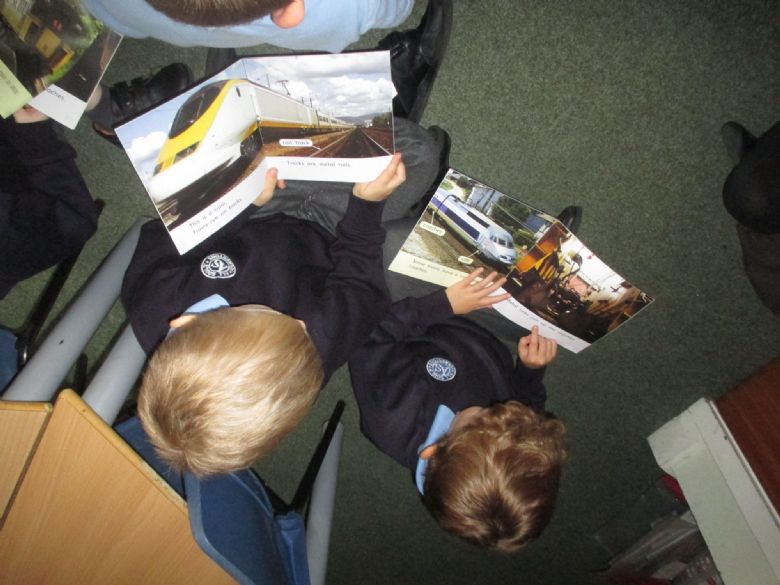 This week we have travelled back to 1969 and landed on the moon! We have learnt lots of new facts, ask us our favourite! We have also used our time travelling skills to learn how to turn a verb into the past tense to support our writing, can you spot the letters we needed to use?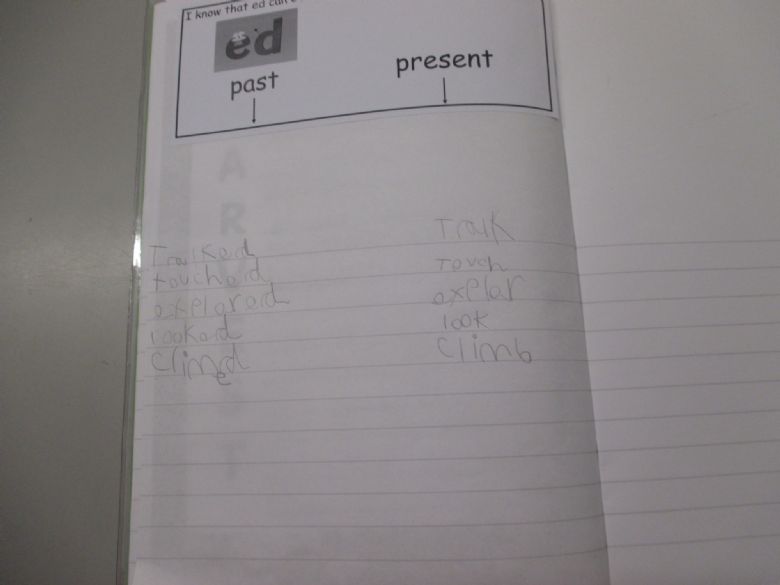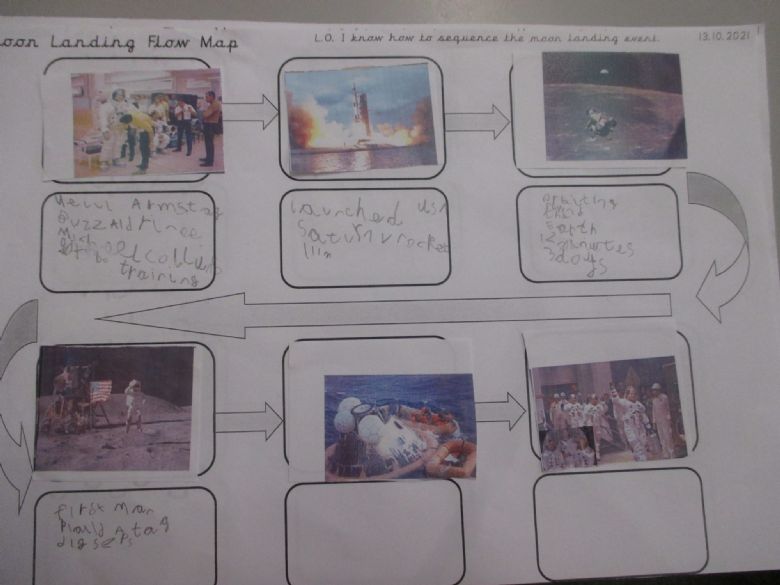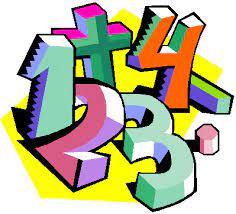 Number bonds have been our theme this week! We have learnt rhymes to help us find our bonds and work systematically through them. In year 2 we have been looking for patterns in our number bonds and seeing how knowing our bonds to 10 can also help us learn our bonds to 100.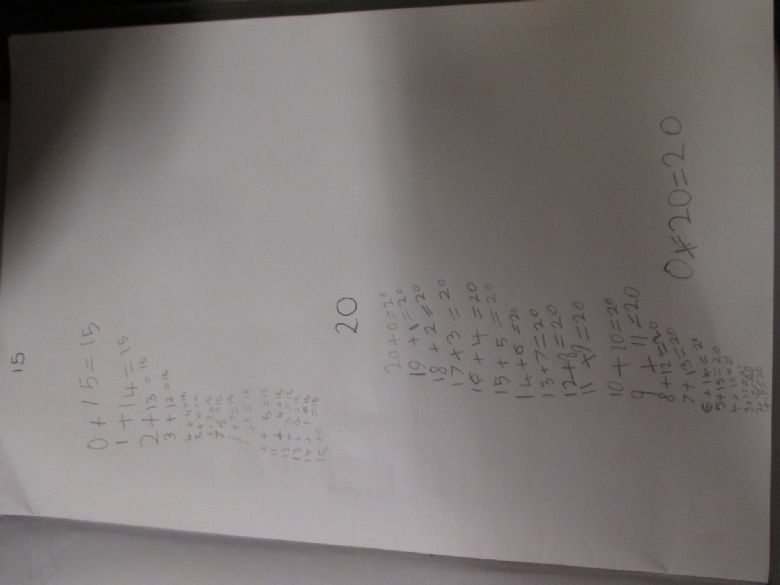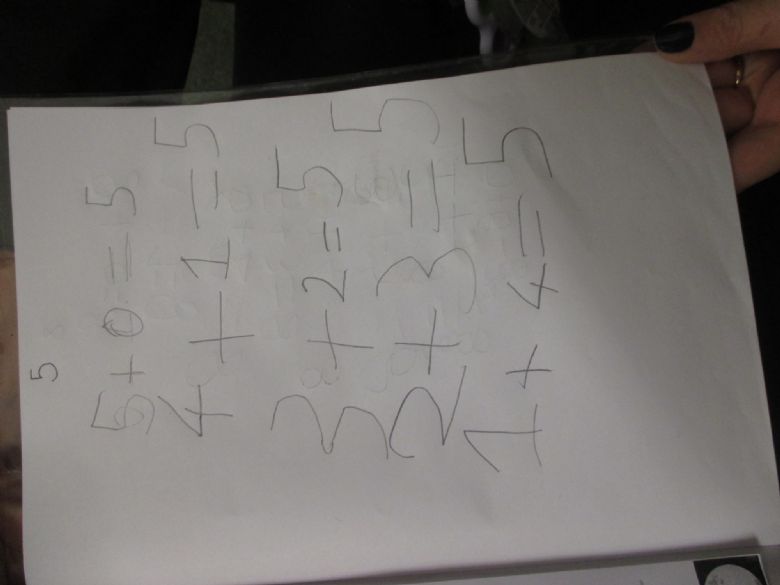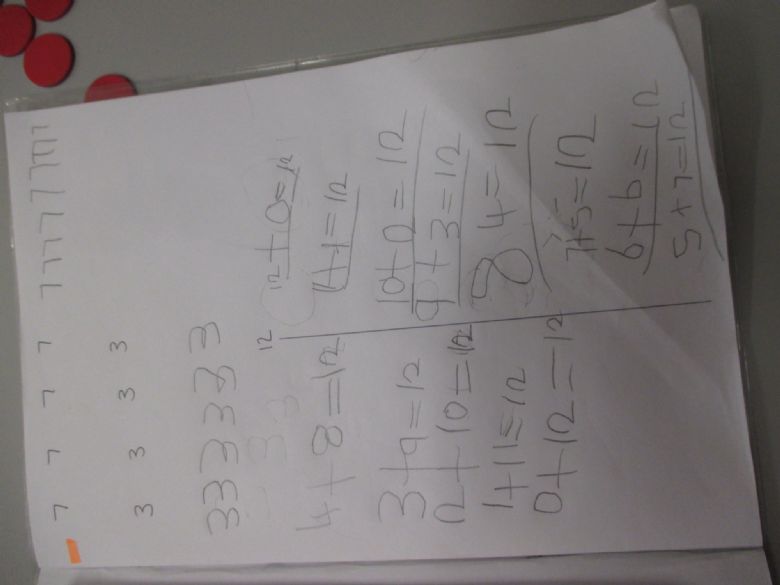 In our Wider Curriculum learning we have explored lots of different materials and their properties. This week we focused on paper and investigated many types to see if they were absorbent or not. We might have got a little wet! It was great fun!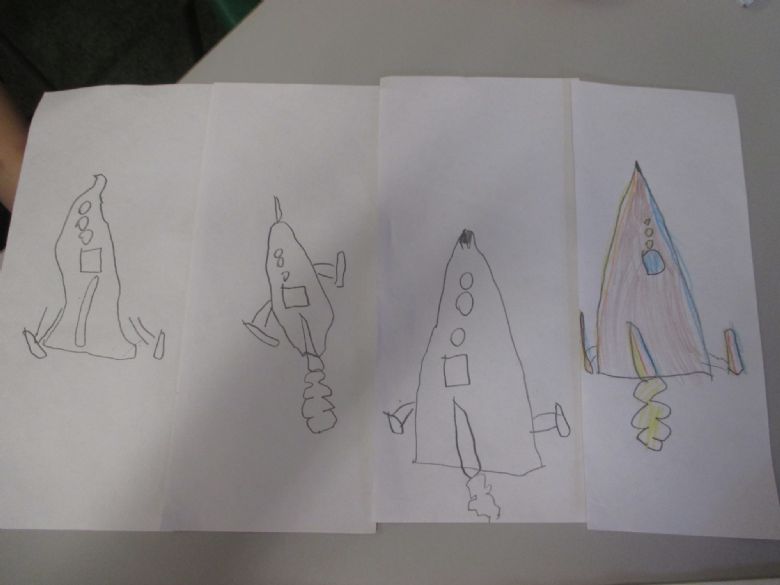 We also used Austin's butterfly technique to draw rockets in the style of Peter Thorpe's space art. Look at the improvements we made just by having the confidence to try again!
What will we know next week?
Friday 8th October 2021
Wow! We've had a very busy week in Key Stage One!
Take a look at what we have been learning below!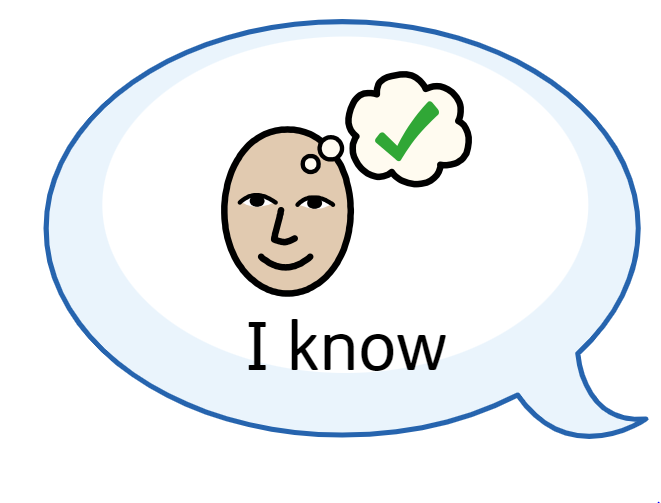 In our Phonics sessions we have been working hard on segmenting and blending our Phase 2, 3 and 5 sounds. We've then been able to transfer these skills into our reading and have really impressed our teachers with our new skills!
Can you see the sounds we have practised this week?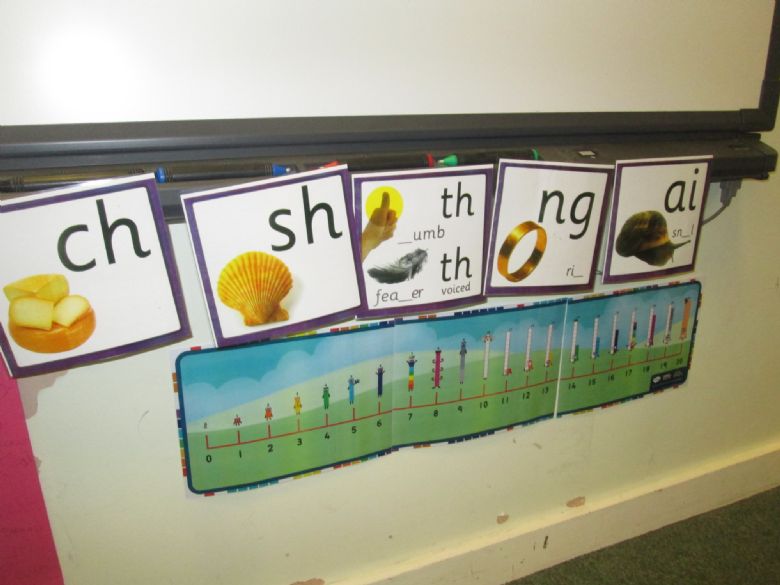 We became detectives and poets in Literacy this week! We started by using our retrieval skills to find out all about Harvest and why it is an important time of year. Then we explored a selection of poems, using our detective skills to pull out new vocabulary. The week has finished with us celebrating World Poetry Day on Thursday and joining together all our new-found vocabulary to write acrostic Harvest poems. Take a look at our finished pieces!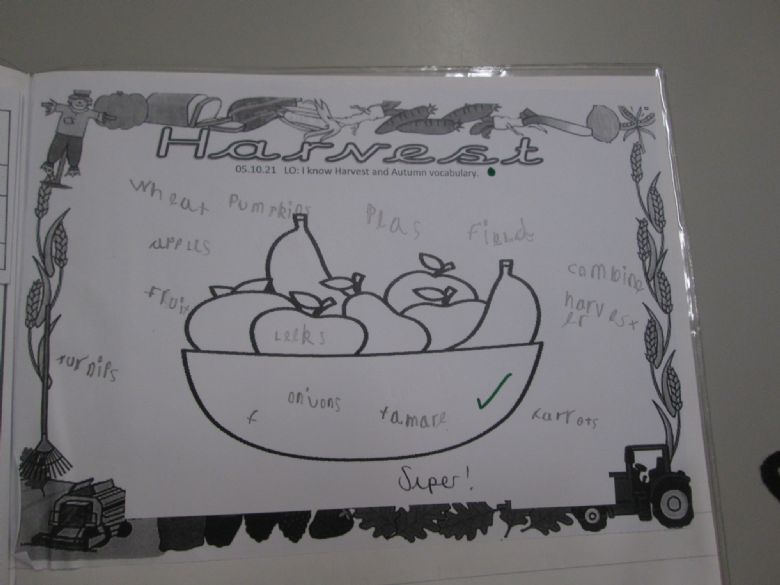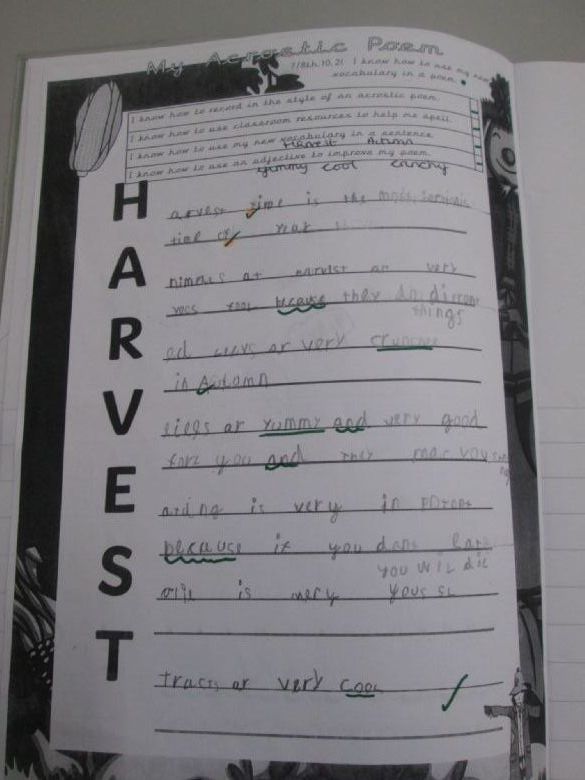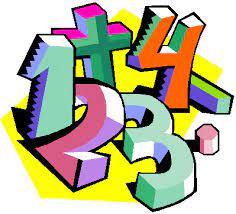 Addition has been the theme of the week in our Maths sessions! Year 1s have been busy using part-whole models and number stories to add together 2 numbers and find all their fact families, whilst Year 2 have been adding their numbers together using a range of resources like bar charts. We have been impressed with lots of the Maths talk we have heard this week!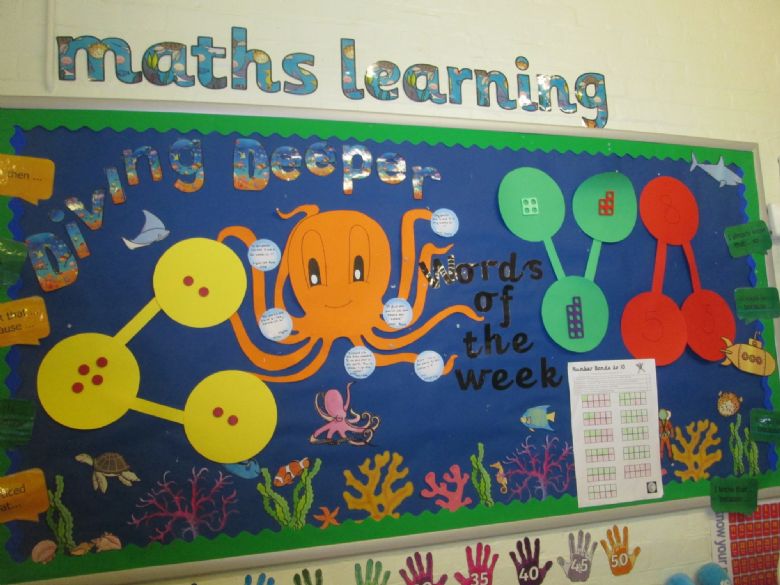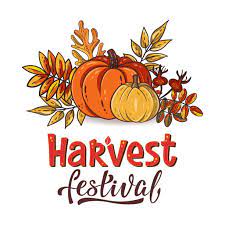 It was amazing to be able to join back together as a whole school earlier in the week to celebrate our Harvest Service. Each class performed something they had learnt about Harvest to the rest of the school.
Caterpillars danced to the Harvest Samba, Bumblebees sang a Harvest Time song and Dragonflies sang If You're Grateful and you know it. Who can you spot performing here?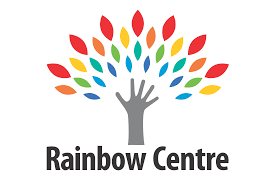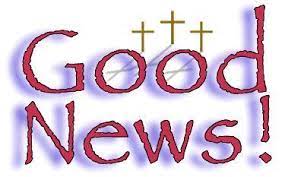 We linked our Harvest learning with our RE this week and were able to think about how the Harvest donations we collected can help our local homeless charity. We then continued to think about how we know that Jesus is the Good News and share stories of how he has shown friendship and forgiveness.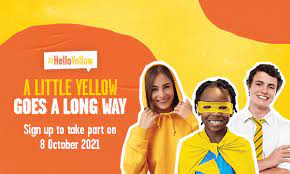 Finally, we finished the week wearing yellow to support Children's Mental Health. We discussed the topic in our classes, watched videos and played games to help us understand how we feel.
It certainly has been a busy week! We wonder what we will know next week?!
Hello and welcome back to a new school year! We are so excited to meet you and get to know our new classes properly!
We hope you had an enjoyable break, despite not the having the best weather and are ready and raring to go for another action packed year!
A few reminders to help you: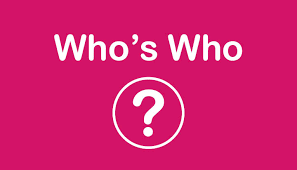 Mrs Andrews is the Key Stage One Lead and also the teacher of the Caterpillar class.
Miss Ottaway is the Bumblebee class teacher.
Mrs Harvey is the Dragonfly class teacher.
Mrs Pickford, Miss Atkinson and Mrs Denyer are the Key Stage One Teaching Assistants.
Your child has a base class, Caterpillars, Bumblebees or Dragonflies, but they may visit different classrooms in the Key Stage for different subjects and be taught by a different adult depending on their groupings.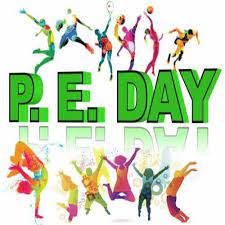 Caterpillars and Bumblebees have their PE on a WEDNESDAY.
Dragonflies have their PE on a THURSDAY.
Please send your child in their PE kit on these days.
On Thursday, your child was given a letter to take home regarding after school clubs. If you wish to sign up to any please read the letter carefully and fill in the appropriate slips.
Check back on our class pages each Friday to see new information of what we have been up to each week, catch up on any important notes and access home learning.
Should you need to contact your child's class teacher please speak to us at the end of the day, or make an appointment with the office for us to contact you,
We look forward to working together with you this year,
Mrs Andrews, Miss Ottaway and Mrs Harvey.
The KS1 Team